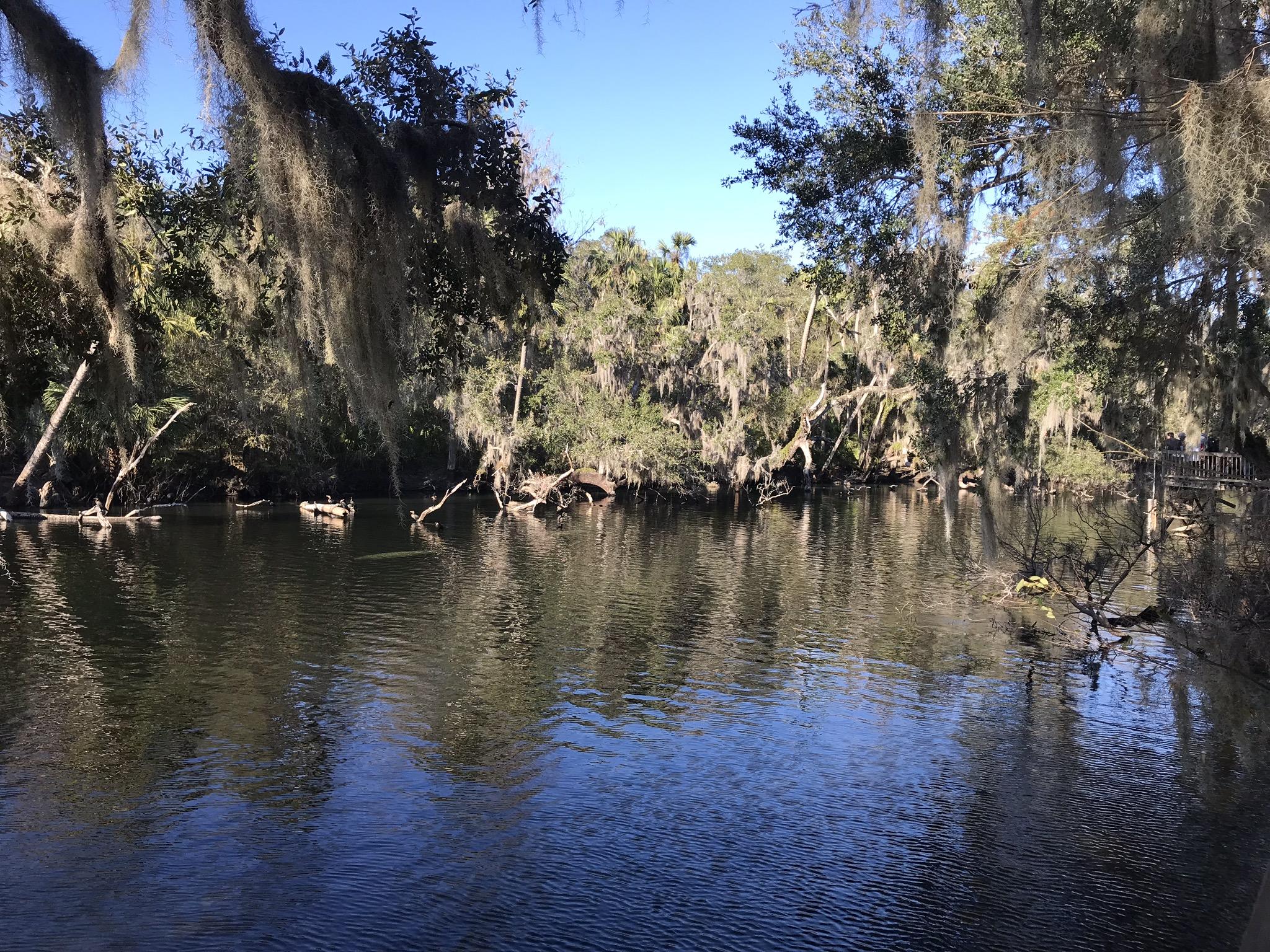 Manatee Viewing in Blue Spring
Blue Spring State Park is home to one of the largest winter gatherings for Manatees in Florida. You can see hundreds of these beautiful creatures enjoying the spring waters, mainly during the colder winter months. Through research, it has been found that the population of Manatees at the park is over 500! Take your camera for Manatee viewing in Blue Spring and capture these beauties in their natural habitat! You can view them from the boardwalk during the park hours from Mid-November to March. You can also see them through the Save the Manatee Webcam.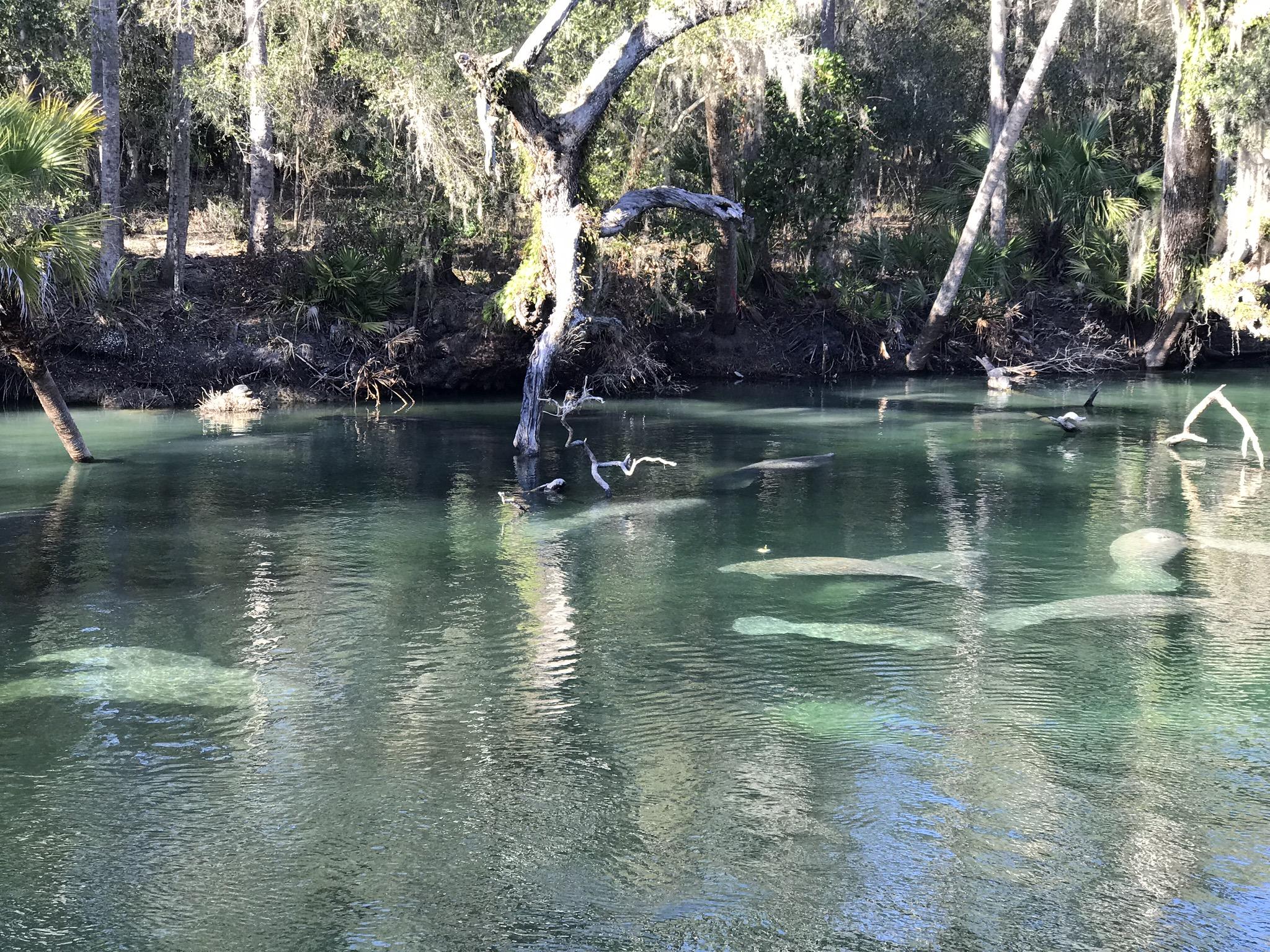 Experience Florida State Parks
It's not surprising to mention that this park is a very popular destination, especially around Manatee season! Manatee viewing in Blue Spring turns out to be a great activity for the whole family. I personally love this park! Just like other Florida Springs,  it features very cold spring waters, hiking trails, and a Gift Shop. You can also launch a canoe or a kayak. In addition to this, I love how they came up with the initiative of Every Stamp is a Story. It's a pocket size journal called Real Florida Passport to collect your memories and stamps from each of the Florida State Parks that you visit. We have ours but need to get another one because it accidentally got stained and torn.
You can purchase your Real Florida Passport at the Parks (mostly all of them), or you can buy yours by visiting this link: Buy Real Florida Passport.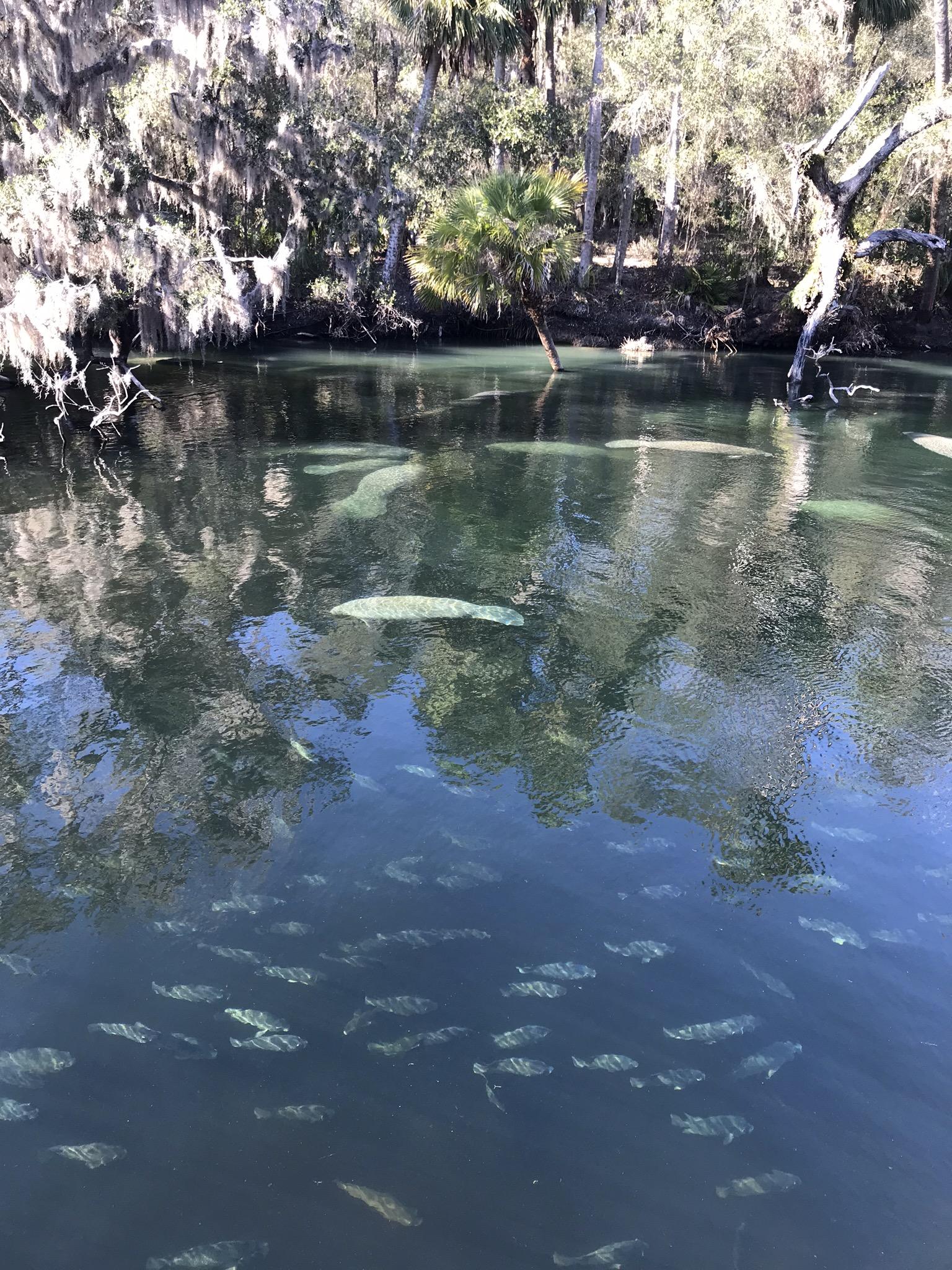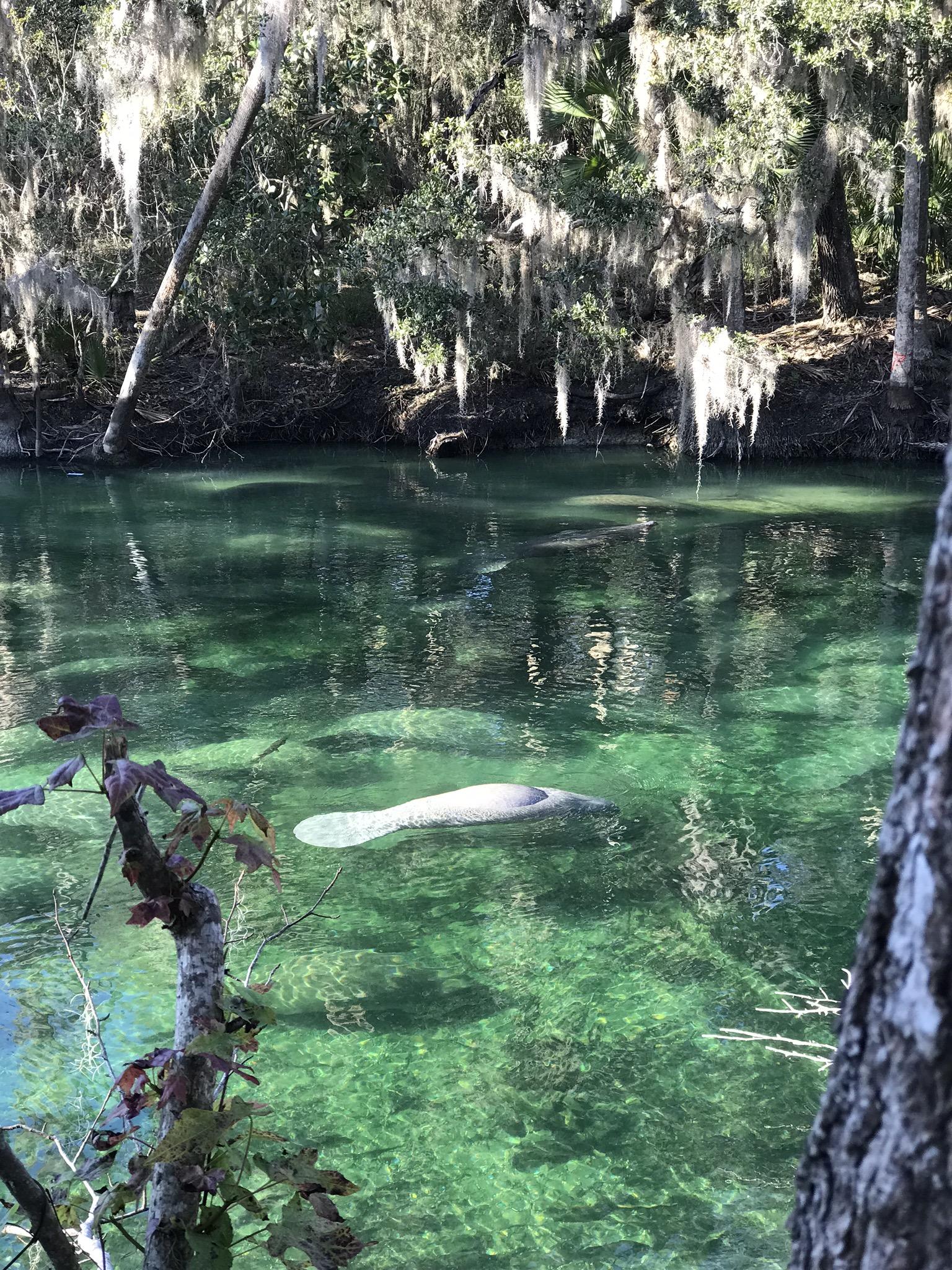 Arrive early for Manatee viewing in Blue Spring!
There is a capacity limit to enter the park and like most Spring Parks, they reach capacity very early in the morning on weekends, during both the winter and summer months. Our advice for manatee viewing? Call the park ahead of time and ask for the Manatee count. This way you can be sure your trip will be completely worth it and your camera will thank you!
Plan your visit
Hours: 8 am until sundown, 365 days.
Fees: $6 per vehicle.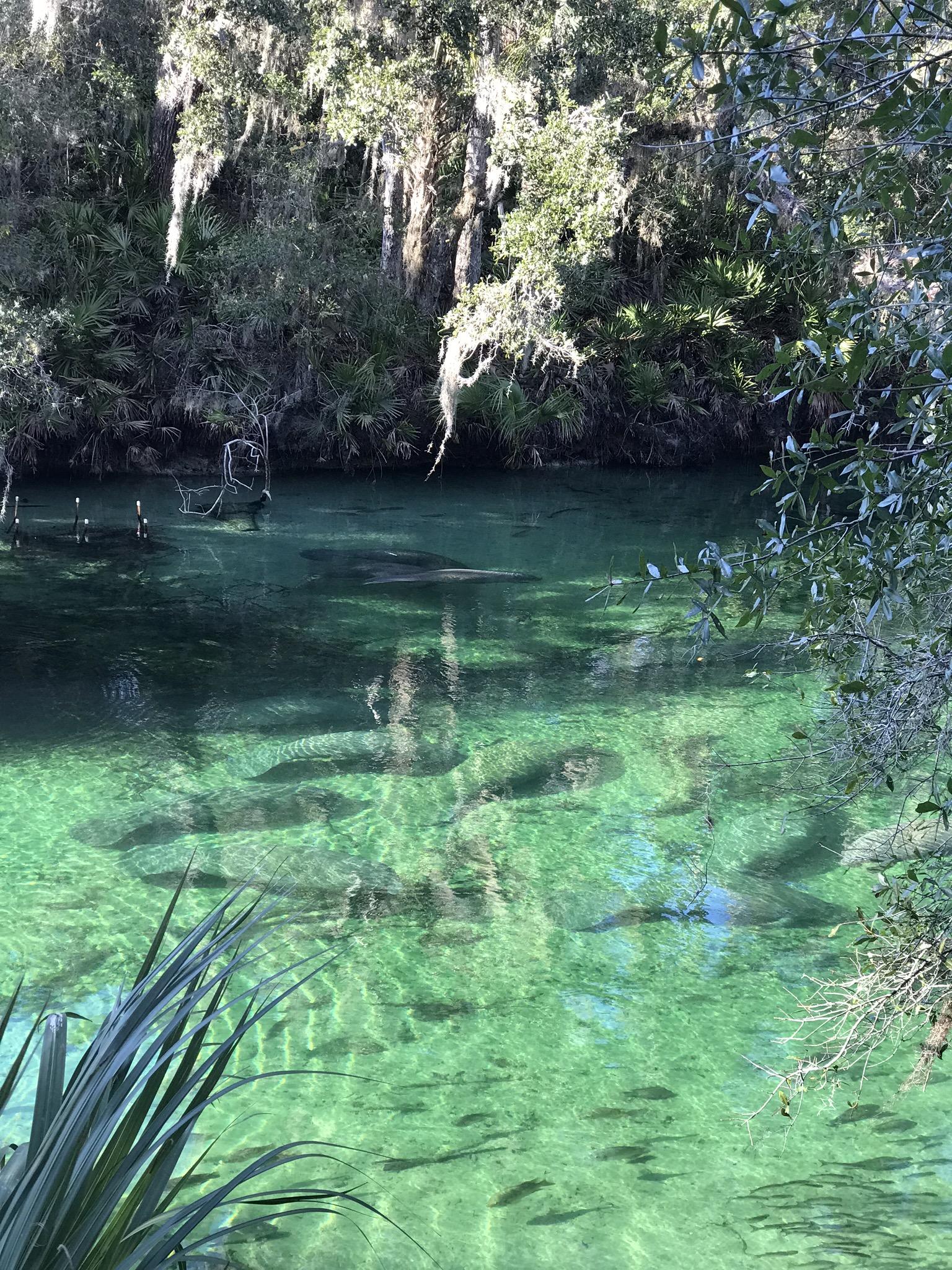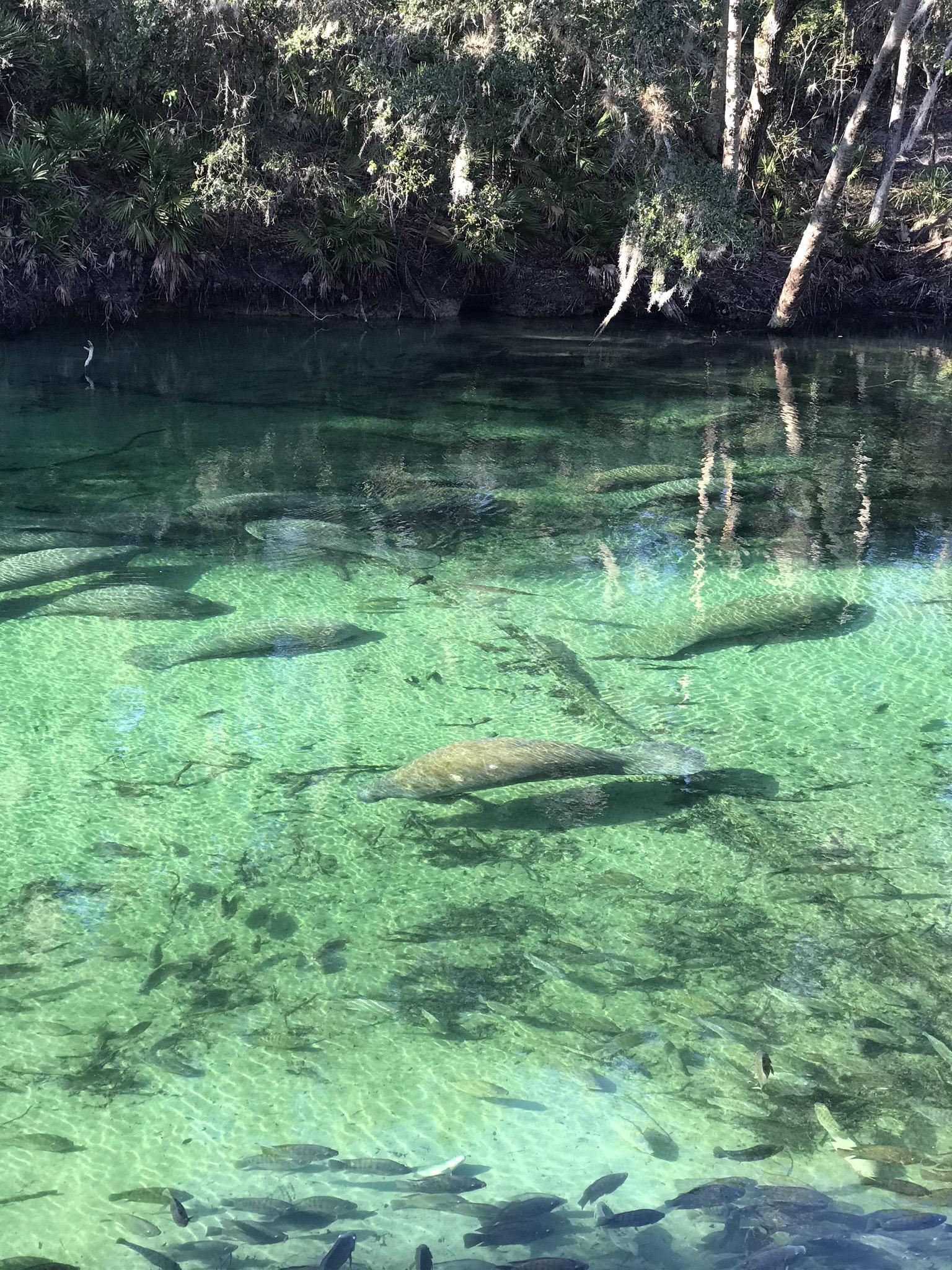 Location to Blue Spring State Park
2100 W French Ave Orange City, FL 32763