We love visiting historic sites! There's something so cool about the feeling of going back in time. It's like flipping a switch in your brain that instantly takes you to another dimension. Learning about how our world has evolved and seeing the remains of what used to be, is truly an incredible experience. Out of the many amazing historic sites in Florida, some of them are the Sugar Mill Ruins of Florida's Historic Coast found along the Scenic and Historic A1A Coastal Byway.
So, get ready to explore! Because this historic coast covers from Ponte Vedra Beach down to Flagler Beach and it's amazing!
Sugar Mill Plantations in Florida
These are some of our favorite Sugar Mill Plantation Ruins in Florida's historic coast. Want to know the best thing about exploring them? Most of them are completely free! These historic plantation sites are family and kid approved! The first one we ever visited was the New Smyrna Sugar Mill Ruins. I personally fell in love with the coquina structures, the history behind it, and the complete beauty of the site. This one, in particular, has a nature trail that loops back to the plantation. The Bulow Sugar Mill Plantation is the one that might take the most time to explore. Mostly because it's the biggest, and it's also a State Park. I'm sure you'll find plenty of activities to do while you're there.
You'll also be needing some extra time at the Dunlawton Plantation. It's surrounded by a beautiful botanical garden perfect for meditation, and it's also the site for Bongoland; an abandoned Dinosaur Park. Dummit Plantation won't require much time to explore since it's the smallest one of them all.
1. New Smyrna Ruins
These beautiful New Smyrna Sugar Mill ruins are Listed on the National Register of Historic Places. They were once the site of steam-operated sugarcane and mill, back in the 1830s.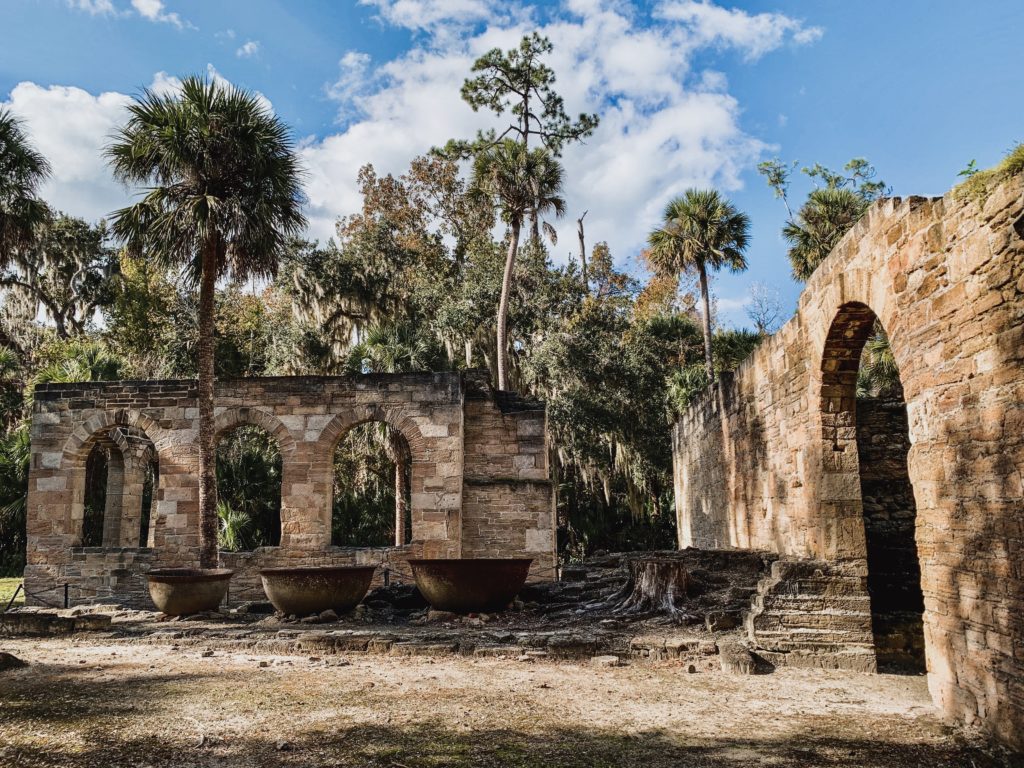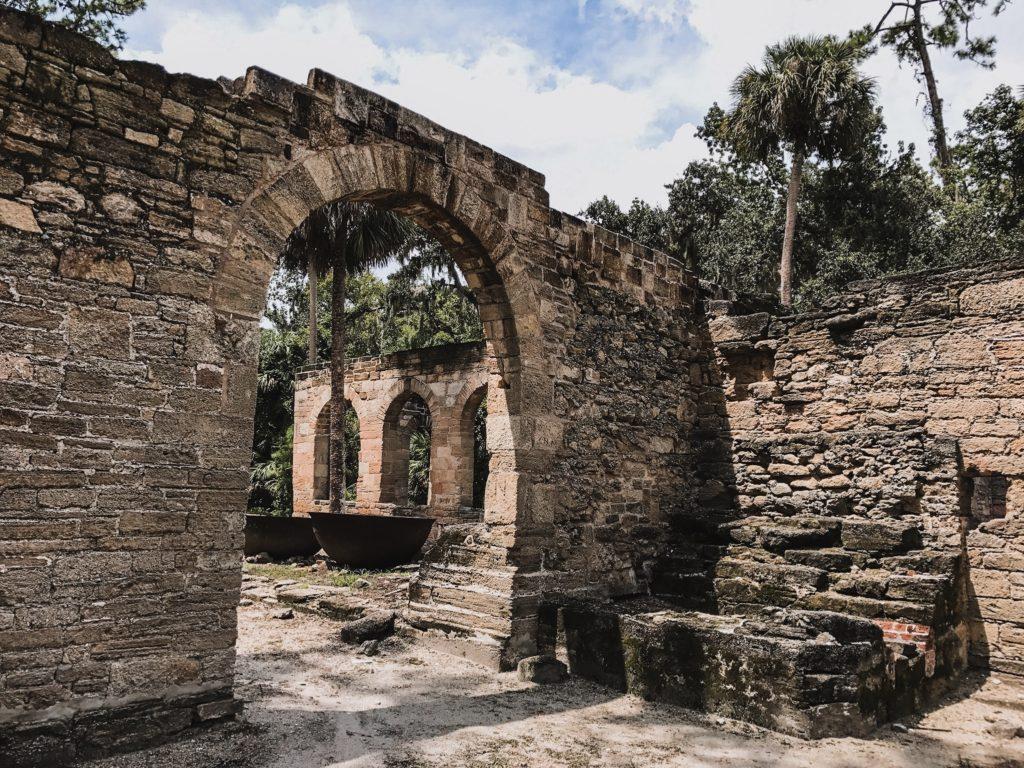 Plan your visit
Hours: Sunrise to Sunset
Admission: Free
Location: 600 Mission Dr., New Smyrna Beach, FL 32168
2. Dummit Plantation
These Dummit ruins are located on Old Dixie Hwy, close to Tomoka State Park in Ormond Beach. They are the remains of the sugar and rum processing factory built-in 1825, and owned by Thomas H. Dummit.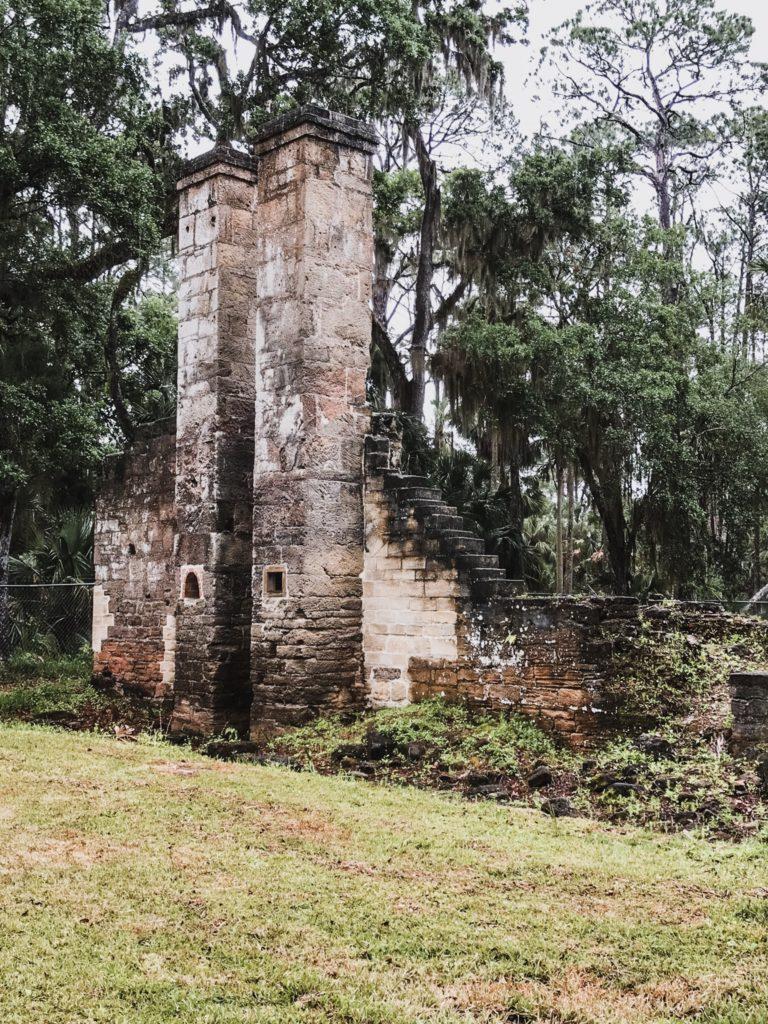 Plan your visit
Hours: Sunrise to Sunset
Admission: Free
Location: 2 miles north of Tomoka State Park on Old Dixie Hwy, Ormond Beach, FL 32174
3. Bulow Sugar Mill Plantation Ruins
These ruins are the main attraction of the Bulow Plantation Ruins State Park, also listed on the National Register of Historic Places. The Below Plantation ruins are located in Flagler Beach and have been operating since 1820. They were once the largest sugar mill in the state of Florida. It was later burned down by the Seminoles during the Seminole War in 1836.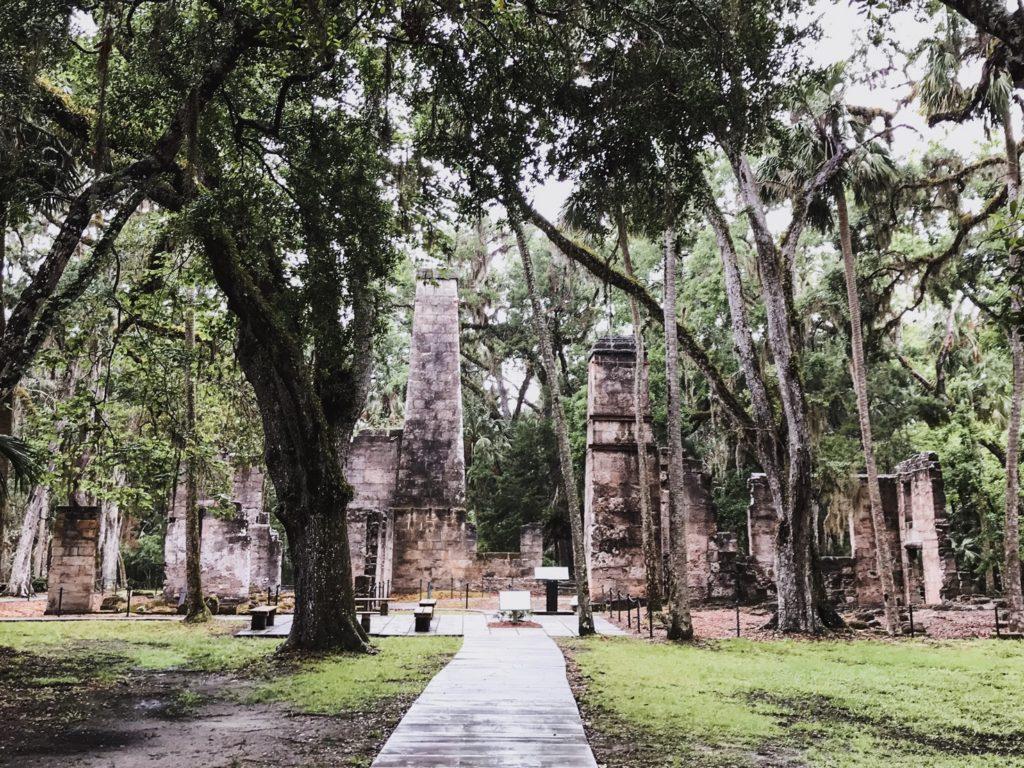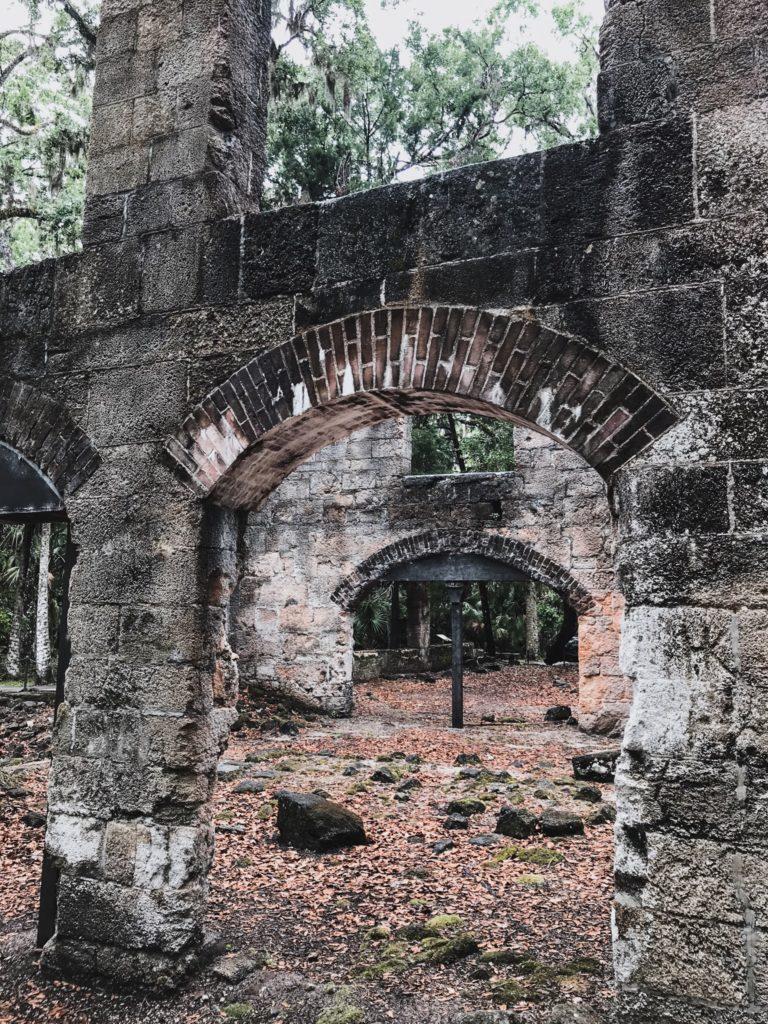 Plan your visit
Hours: 9 am to 5 pm. Closed on Tuesdays and Wednesdays.
Admission: $4 per vehicle, using the honor box.
Location: 3501 Old Kings Rd., Flagler Beach, FL 32136
4. Dunlawton Sugar Factory
Located in Port Orange, Dunlawton Sugar Factory is without a doubt, a place full of great history! In fact, the history of this sugar mill factory dates back to before Florida was even a state. It was awarded to Mr. Patrick Dean in 1804, and it's the place where he grew sugar, cane, cotton, and rice.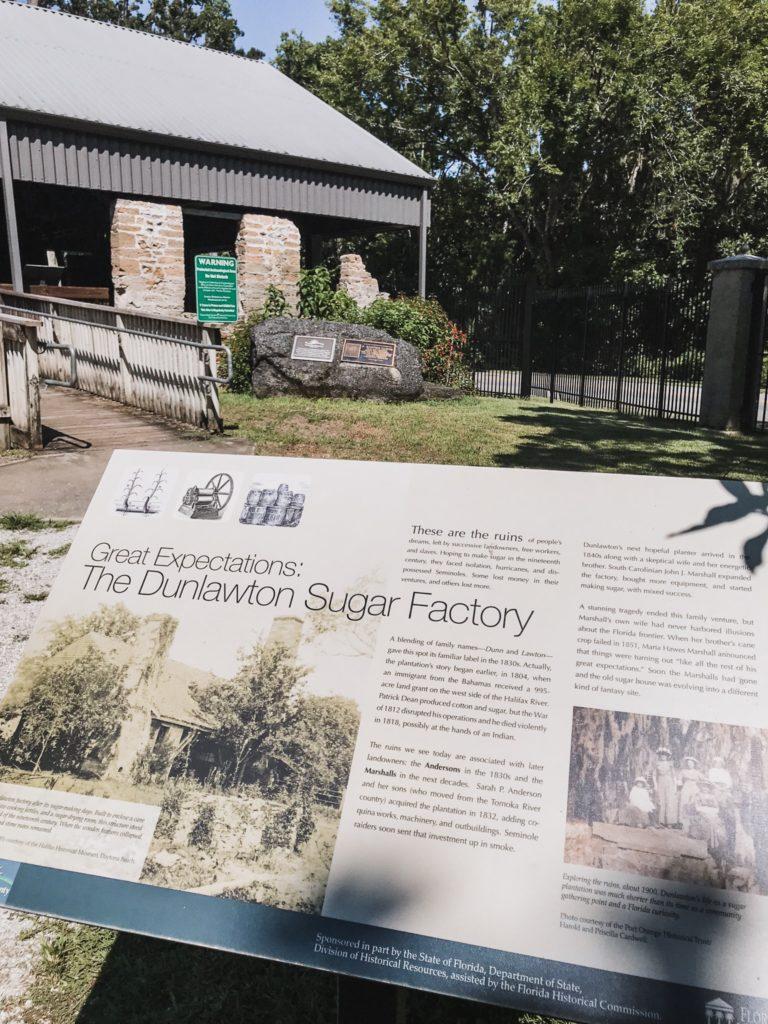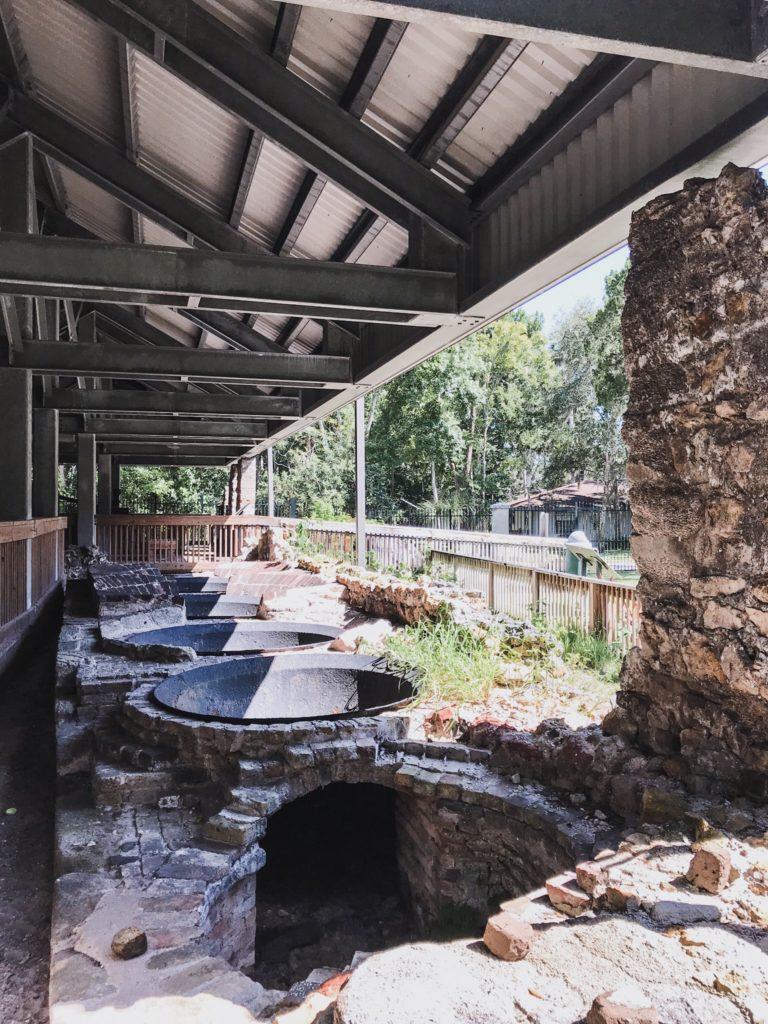 Plan your visit
Hours: Open daily from 8 am to 5 pm, except for Christmas Day and New Years Day.
Admission: Free
Location: 950 Old Sugar Mill Rd., Port Orange, FL 32129
I hope you get to visit these amazing historic plantations! As a reminder, carry mosquito repellent for your family and plan your day trip so that you can enjoy the plantations without being in a hurry.
---
Like it? Pin it! Share it!