Hands down, it's one of the best state parks in Florida – at least in our book, that is! Exploring Hillsborough River State Park is magical, different, and leaves you thirsty for more.
Located near Zephyrhills in Hillsborough County, it's home to Fort Foster Historic Site and it's one of the best parks for an incredibly unique hiking experience. Furthermore, it's the only place where you'll find Florida's only Class II Rapids. And I didn't even know we had those!
Quite honestly, of all the state parks we've been to, we can't quite compare Hillsborough to any other Florida State Park.
Hillsborough River State Park
Arriving here was the easy part. Not wanting to leave… well, that was a whole different story!
The only thing we really didn't like about this park was the map. And this was mainly because of me. Unfortunately, I'm really bad at reading maps and this one is not as easy to understand as other park maps. At least for me, that is.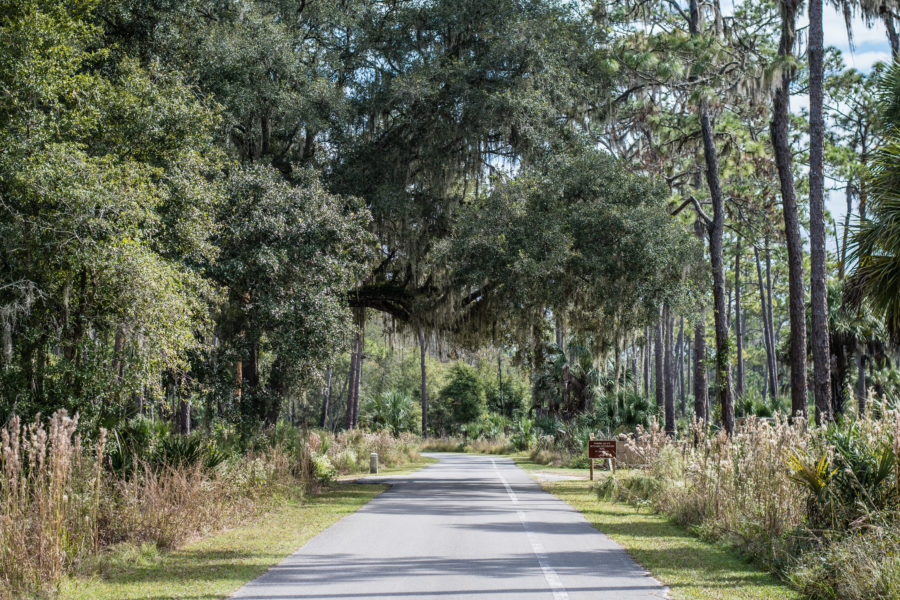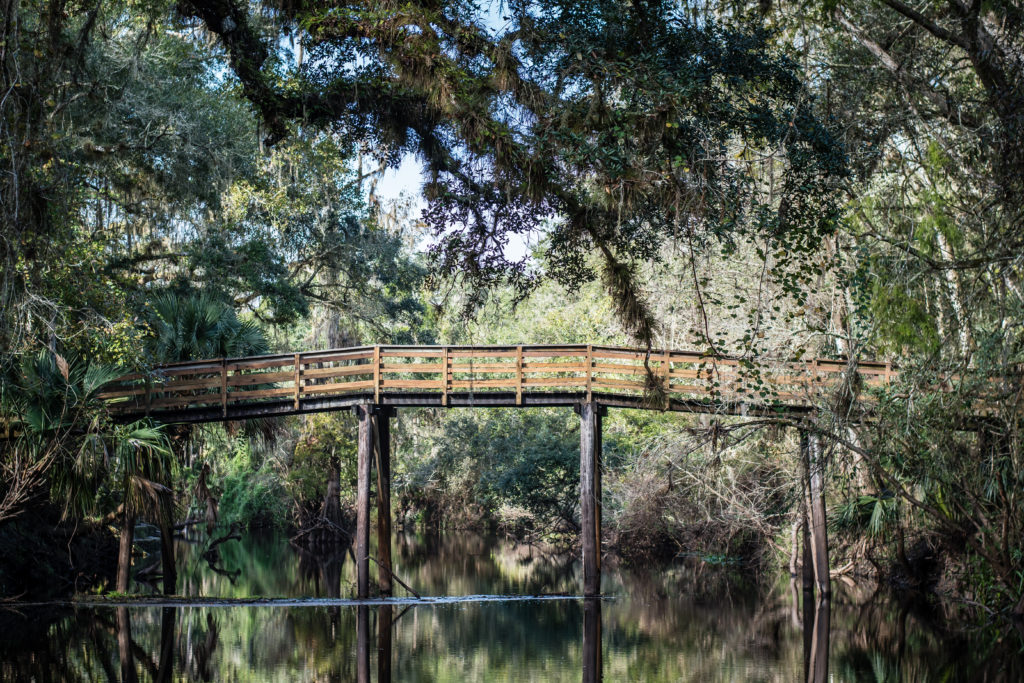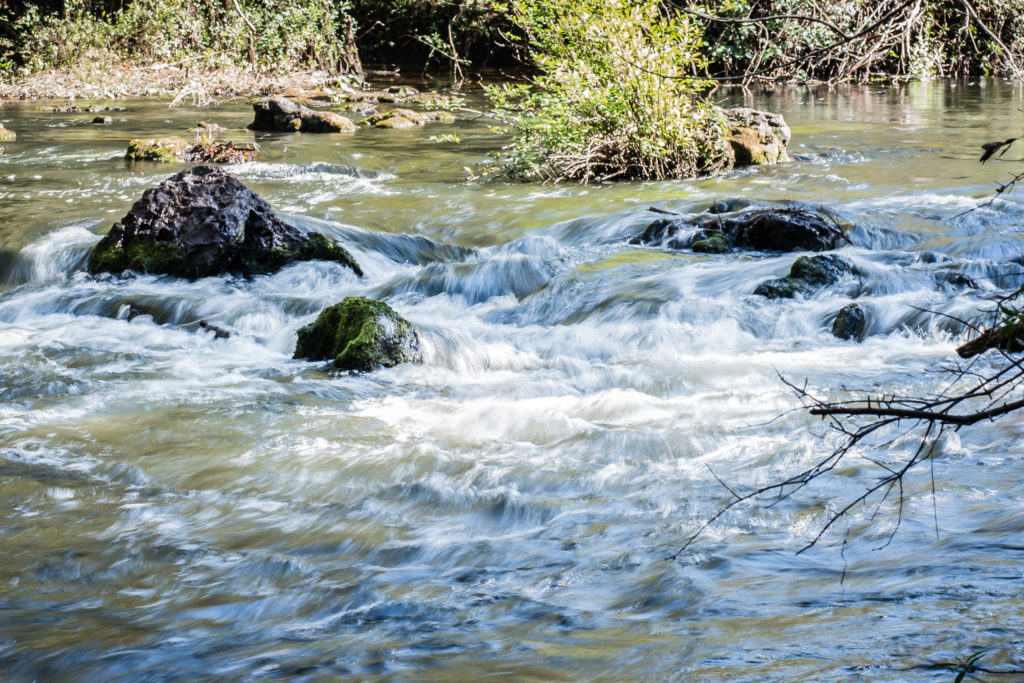 For us, doing just one trip for exploring Hillsborough is definitely not enough. Regardless, we made the most of this trip and we enjoyed it to the max!
Arriving early is a must since it's a big park with plenty to see. We hiked around the park and explored a couple of different areas like the Flatwoods Pond and went inside the Interpretive Center. Walked the wooden bridge and then headed to the Nature Trail (1.2 miles) that leads the way to the rapids.
Then, we hiked the Baynard Trail (1.1 miles) and finished exploring around the Poolside Café. And of course, we took lots of pictures! Because, why not?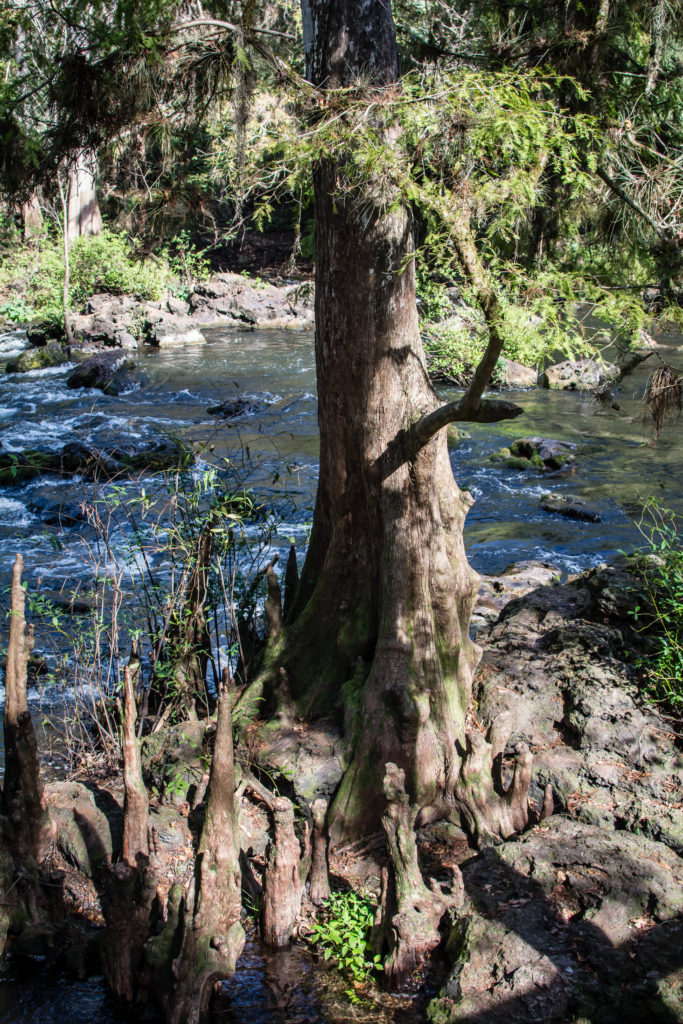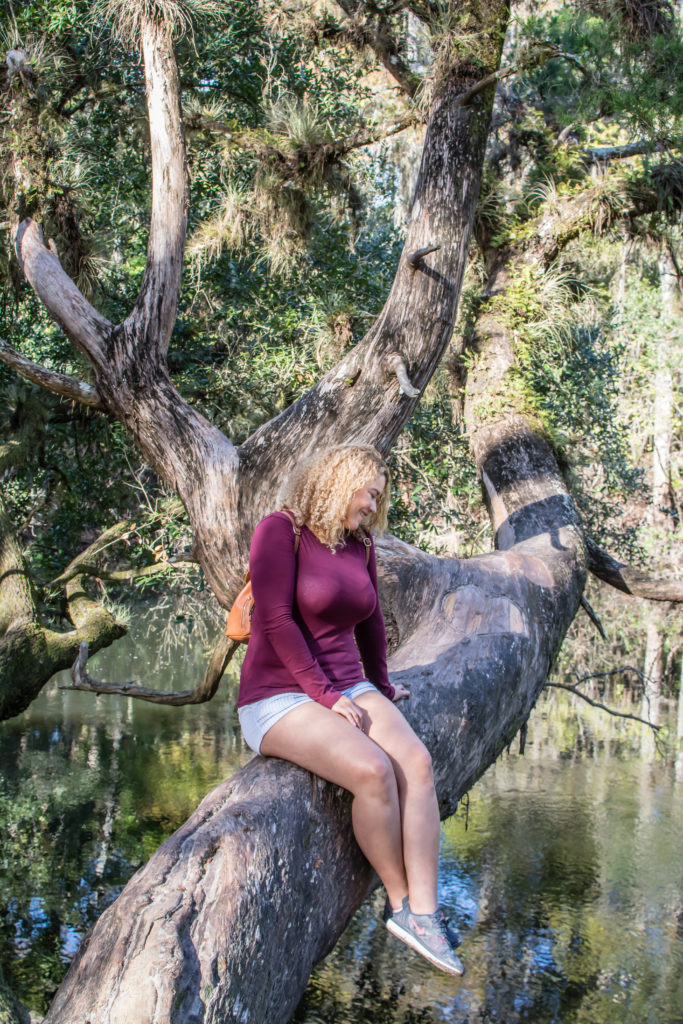 Hillsborough River State Park has four trails to choose from for a total of approximately 7 miles of hiking!
Therefore, we have plenty of more reasons to go back! Keep in mind that a big part of this park is located in lowland areas that are prone to flooding during Spring and Summer.
Be sure to plan your hiking trip accordingly and call the park for any updates before exploring Hillsborough.
Hiking Trails in Hillsborough River State Park
Baynard Trail – 1.1 miles
River Rapids Nature Trail – 1.2 miles
Wetlands Restoration Nature Trail – 1.6 miles
Florida Trail – 3.4 miles
Activities that you can enjoy in this park include camping, backpacking, paddling, Geocaching, and swimming.
Visiting this park is a very unique experience for all nature and hiking lovers. Words really can't describe how beautiful this place is!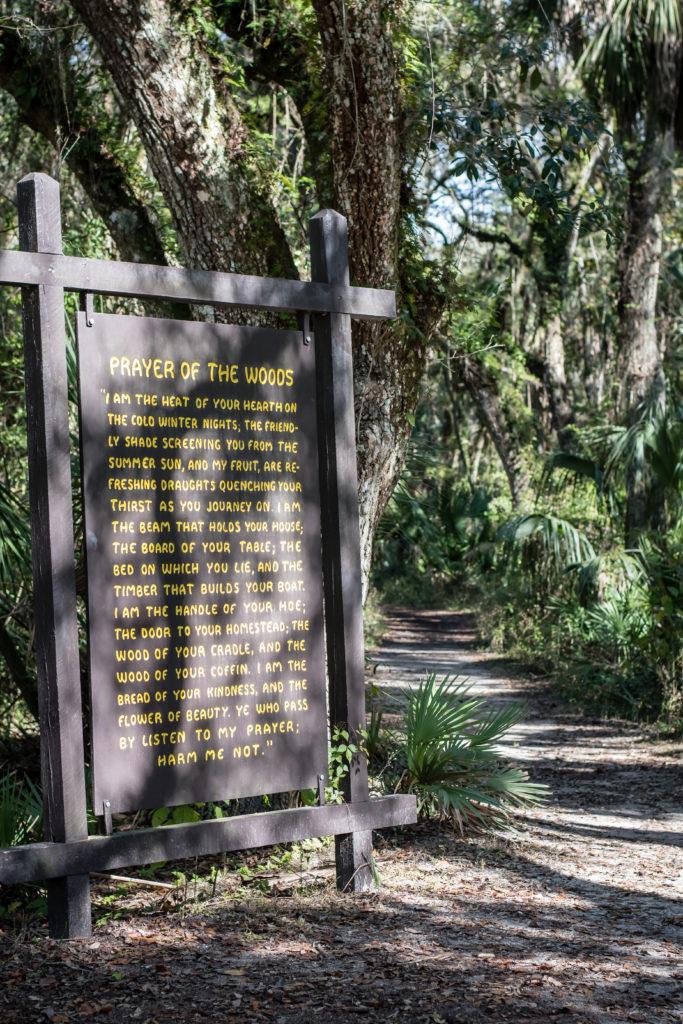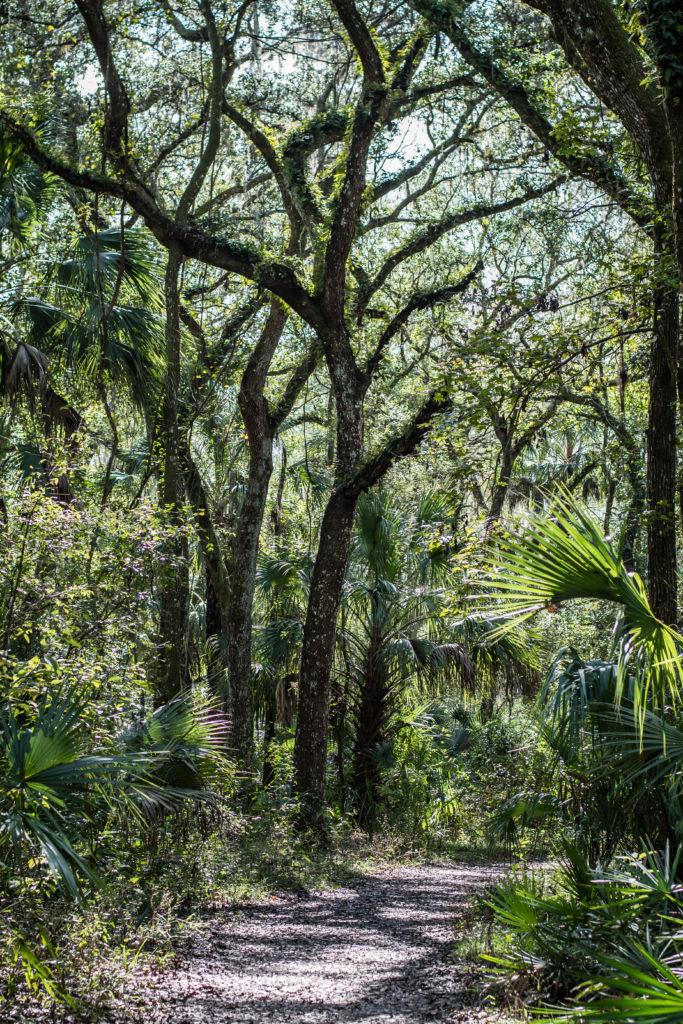 Fort Foster Historic Site
This Fort is a reproduction of the original that was built in the same grounds in 1836. It was later on set on fire by a small group of Seminoles.
We haven't yet been able to make it to Fort Foster, but we plan to. But if you travel to Hillsborough, don't leave without visiting the Interpretive Center!
Tours to Fort Foster only take place on a weekly basis, every Thursday at 10:30 am.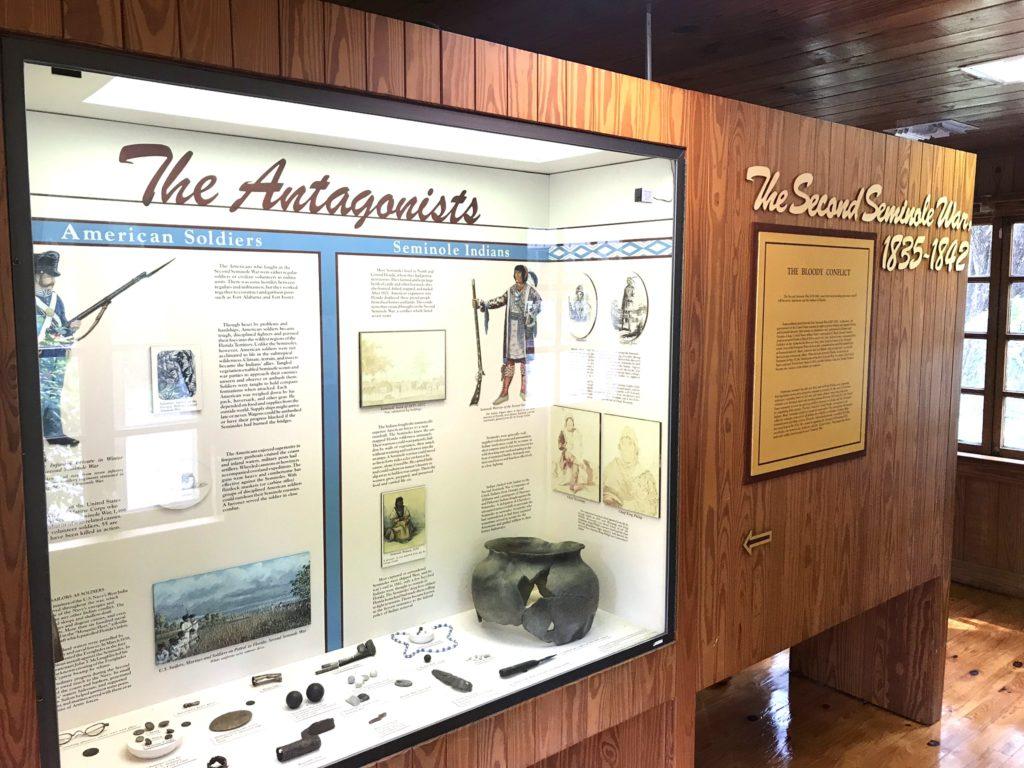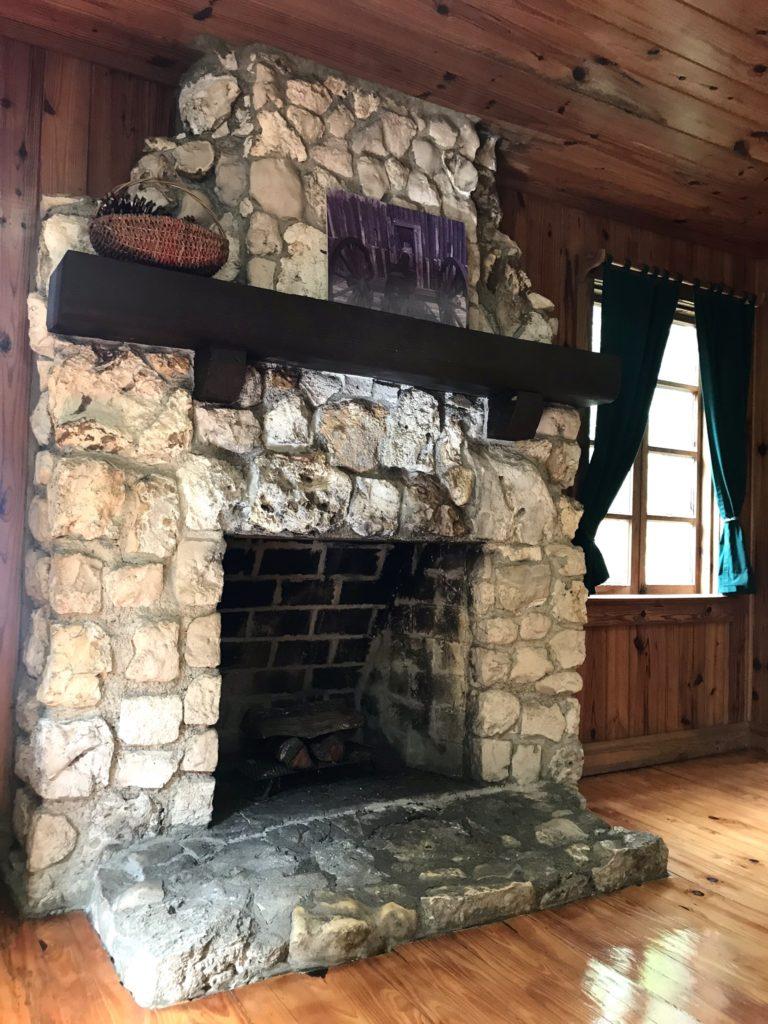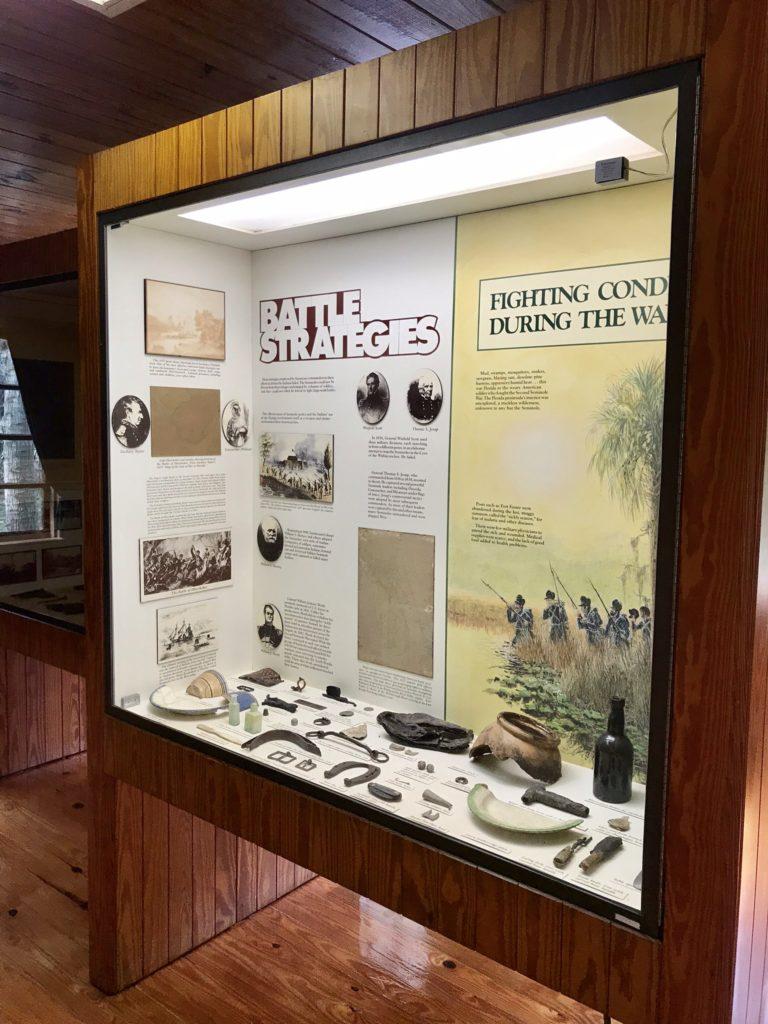 Plan your visit
Hours: Open daily from 8 am until sundown.
Fees: $6 per vehicle. Fort Foster Tours are $2 per person.
Location: 15402 US 301 N., Thonotosassa FL 33592
What do you think of this beautiful park? Would you go? If you've already been, what do you love the most about it? Comment below! 
Like it? Pin it! Share it!