Exploring the parks around town can be just as awesome as a road trip.
We love road trips, of course, but it's not every day that we're on the road to a faraway city or state. But still, this certainly doesn't stop us!
Therefore, exploring neighborhood parks on a weekly basis is our constant dose of fun!
4 Great Neighborhood Parks near Orlando
Besides visiting some of the most amazing places in Florida, we're also on a constant hunt for local parks or neighborhood parks. They're the perfect setting for laid-back outings, picnics, and these are also super accessible for everyone.
One of the things we love the most about these great neighborhood parks near Orlando is the fact that they're free! I mean, having fun outdoors without admission fees? Heck yes!
Most of these parks we've found just by looking at the map. Others are so close to home that it would be a shame to miss them.
So whether or not these parks are close to you, give yourself the opportunity to visit them and other parks around your neighborhood. You'd be surprised at how much fun it can be!
Lake Lotus Park, Altamonte Springs
This is such a good one! It has an education center, a 1-mile boardwalk, and an enclosed window lookout on the lake. A free shuttle also picks you up at the parking area and takes you inside the park.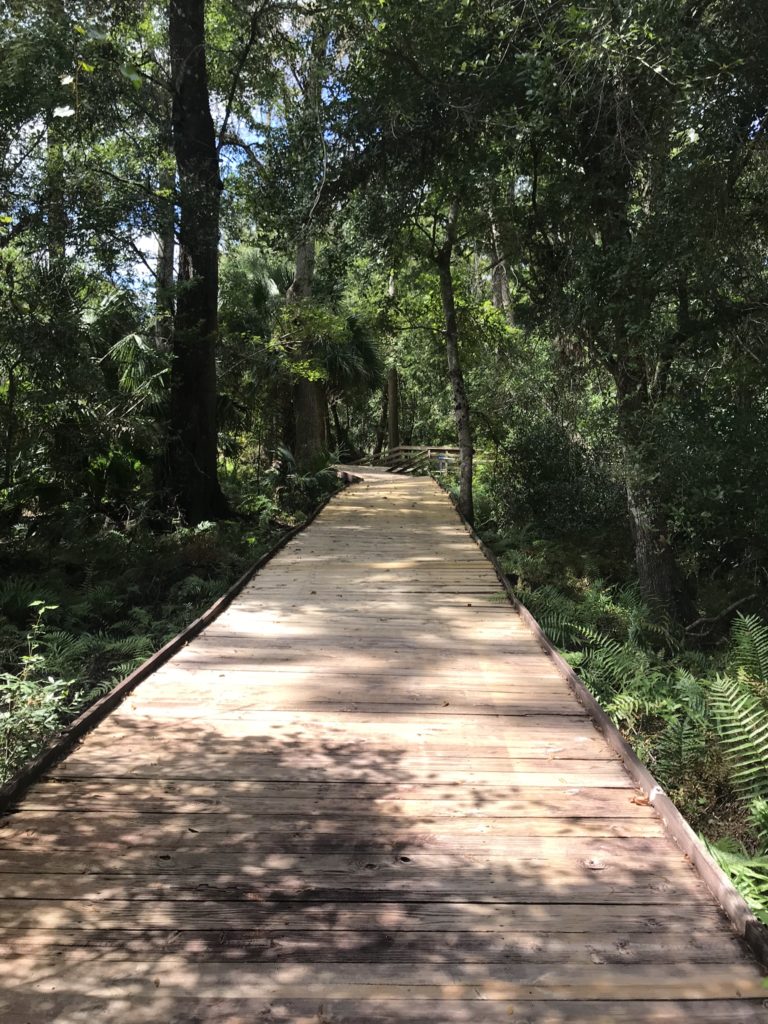 Plan your visit
Hours: 8:30 am to 5:30 pm
Fees: Admission Free
Location: 1153 Lake Lotus Park Rd, Altamonte Springs, FL 32714
PEAR Park, Leesburg
With plenty of miles of trails to explore, this is really a must-visit for hiking and nature lovers. Bordered by the Palatlakaha River, it's home to a great variety of wildlife. There's an overlook pavilion, butterfly garden, scrub trails, and so much more!
Plan your visit
Hours: 6:30 am to dusk
Fees: Admission Free
Location: 5241 Legacy Blvd, Leesburg, FL 34748
Fort Christmas Historical Park, Chrismas
This park actually features a replica of a fort built in 1837 during the Second Seminole War. It has a schoolhouse, sugar mill, pioneer homes, and other historic artifacts. A super cool park to visit for the whole family!
Plan your visit
Park Hours: Open daily. Summer hours 8 am to 8 pm. Winter hours 8 am to 6 pm.
Museum & Homes: Tuesday to Sunday from 9 am to 4 pm.
Fees: Admission Free
Location: 1300 Fort Christmas Rd, Christmas, FL 32709
Do you usually explore around your neighborhood? Share in the comments!
Like it? Share it! Pin it!