If you love cultural history and architecture, you have to visit St. Augustine! Although we have the incredibly amazing Florida Stories Walking Tours app, for an incredible self-guided walking tour experience, I took this walking tour based on my own trip notes.
In case you didn't know, St. Augustine is the oldest city in the United States. It was founded in 1565 by Spanish explorers and it's very rich in interesting history. Even more so, it's completely beautiful!
The narrow, alley-like streets, old buildings, and the many points of interest make St. Augustine one of the best places to visit in Florida!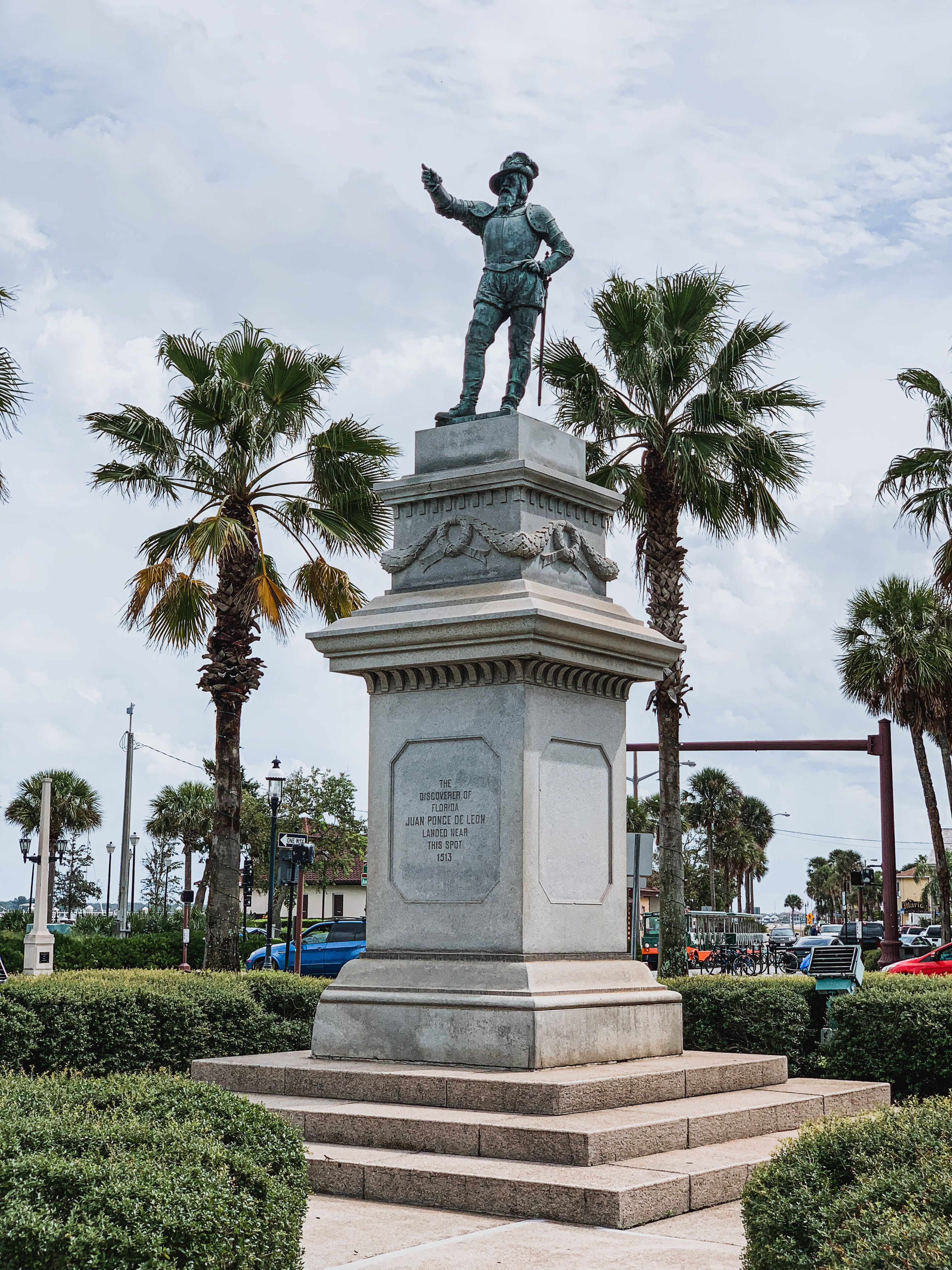 On this walking tour, I discovered some places that I had never noticed before on my previous visits. This is mostly why I enjoyed this self-guided walking tour so much.
Primarily because I went through all the alleys and less populated areas. You probably know that St. Augustine is home to the 17th-century Spanish fortress–Castillo San Marcos.
But what is the hidden beauty of this historic city? Well, let me tell you, that there's a LOT of beautiful spots in St. Augustine!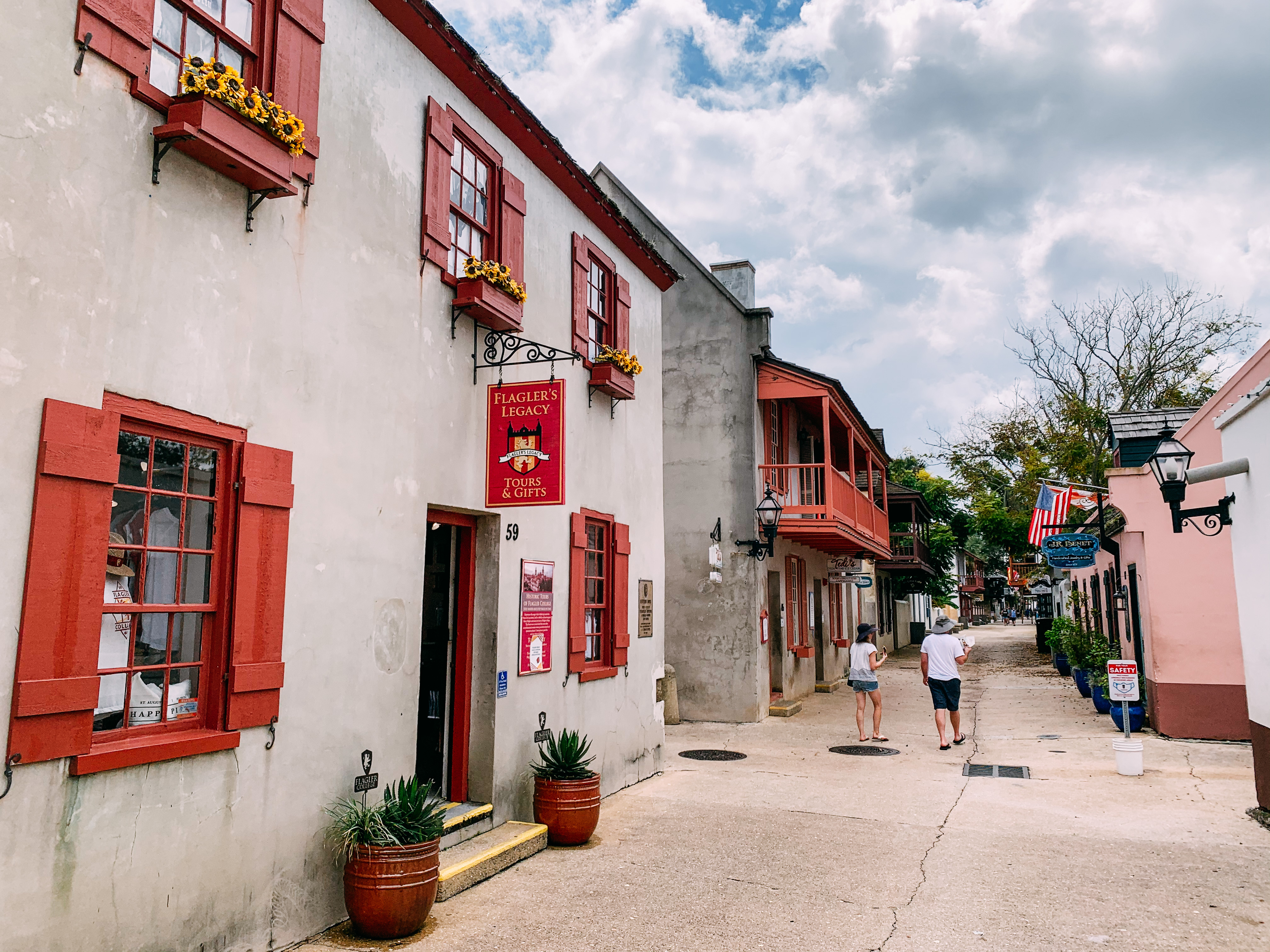 TIP: Don't forget to wear your best walking shoes, a sun hat, and sunglasses!
What to See on a Self-Guided Walking Tour in St. Augustine
Seriously, there are tons of places you could visit in St. Augustine! This is only what I did on about a 5-hour trip. And although I've been to the Nation's Oldest City more than once, this walk led me to some really amazing spots. Here's how to discover some of them…on your own!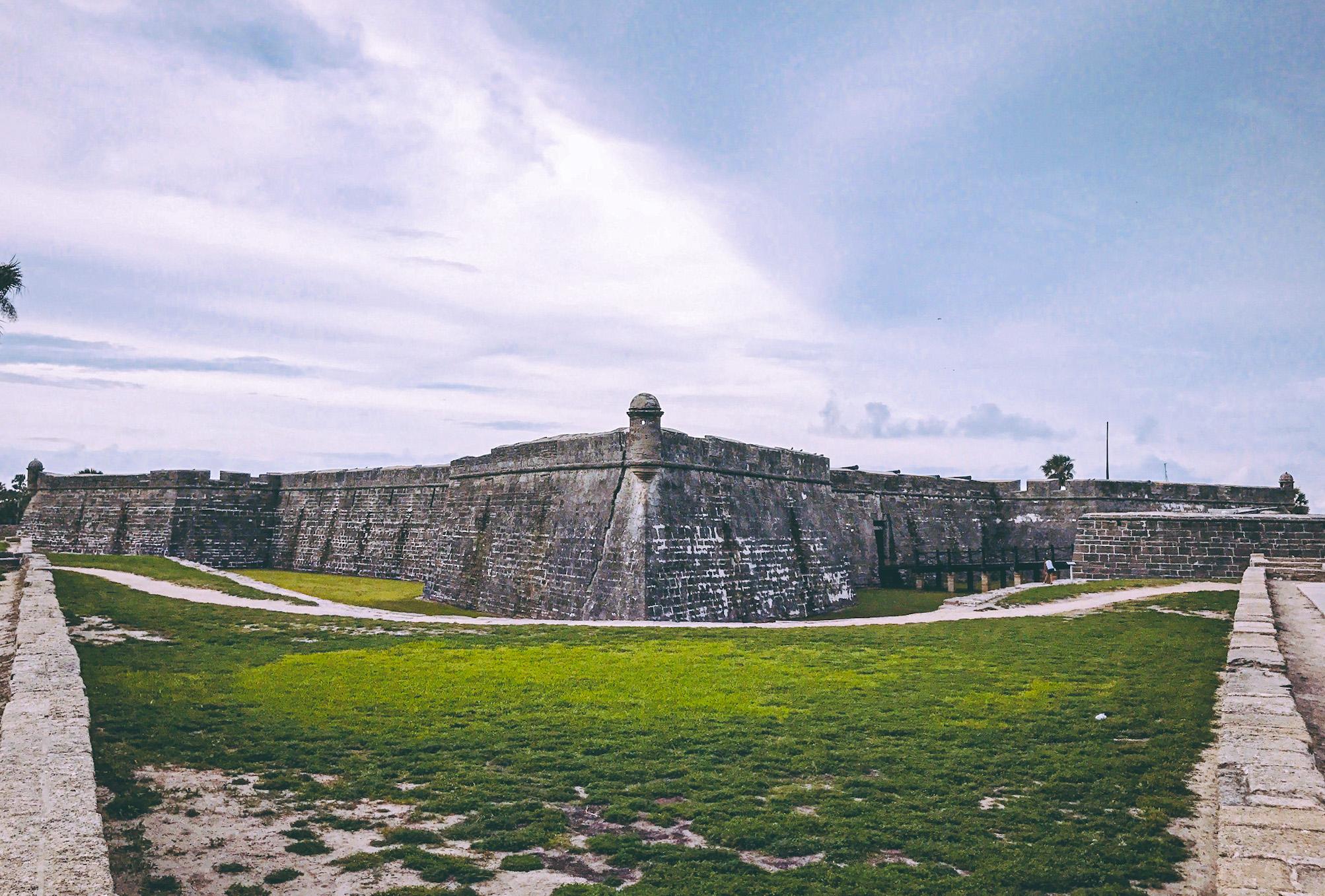 I began this self-guided walking tour from the parking lot next to Castillo de San Marcos, which is practically at the main entrance to the city. Just in case, these are not in any particular order. However, the walking distance to and from each point of interest is very reasonable.
1. Casa de Nicolas de Ortega Armourer, circa 1740
This house represents the architecture of the first Spanish period, with minor British modifications. What I loved the most about this house is the simplicity and beautiful details of its construction.
Address: 70 St George St, Saint Augustine, FL 32084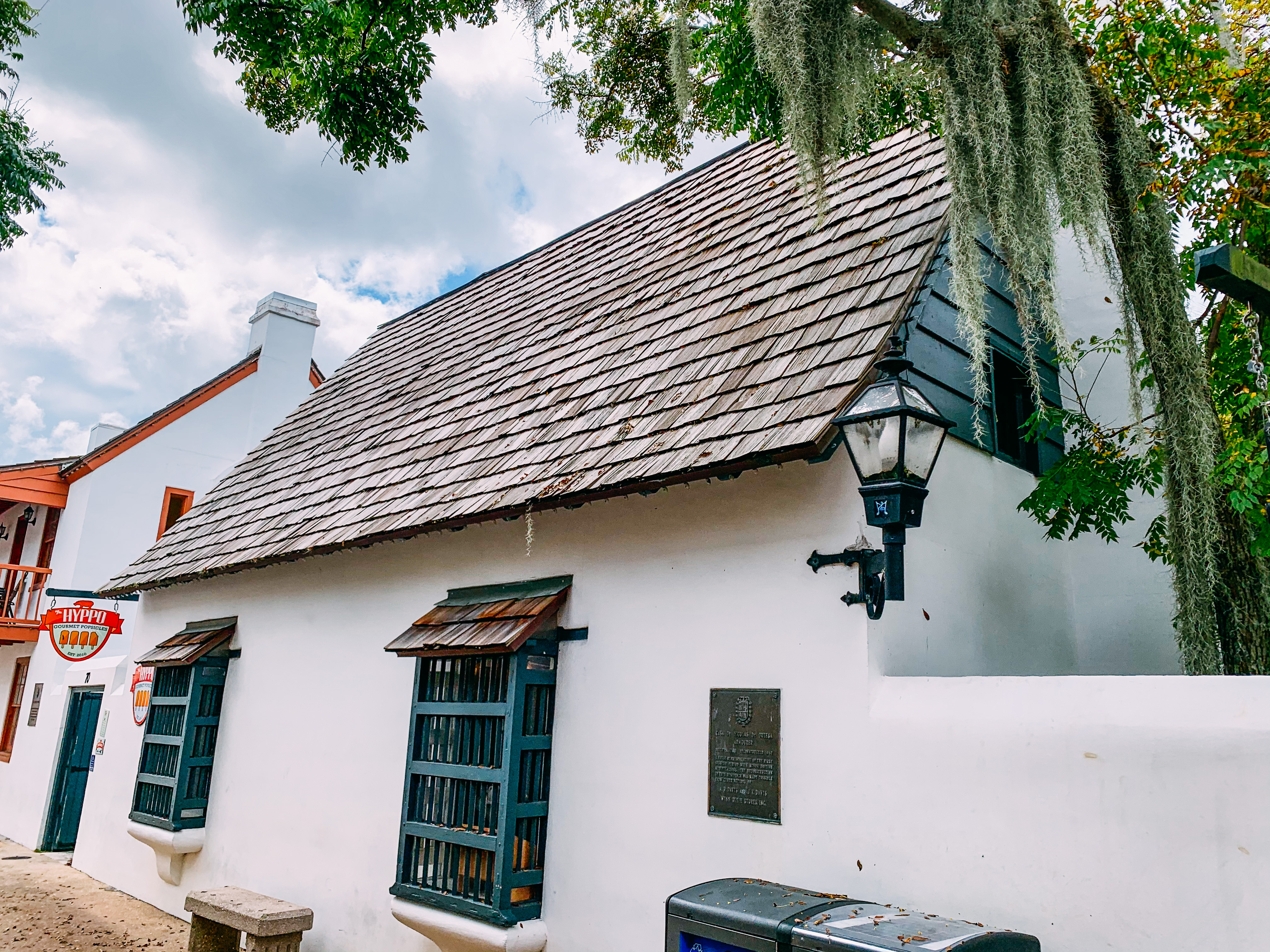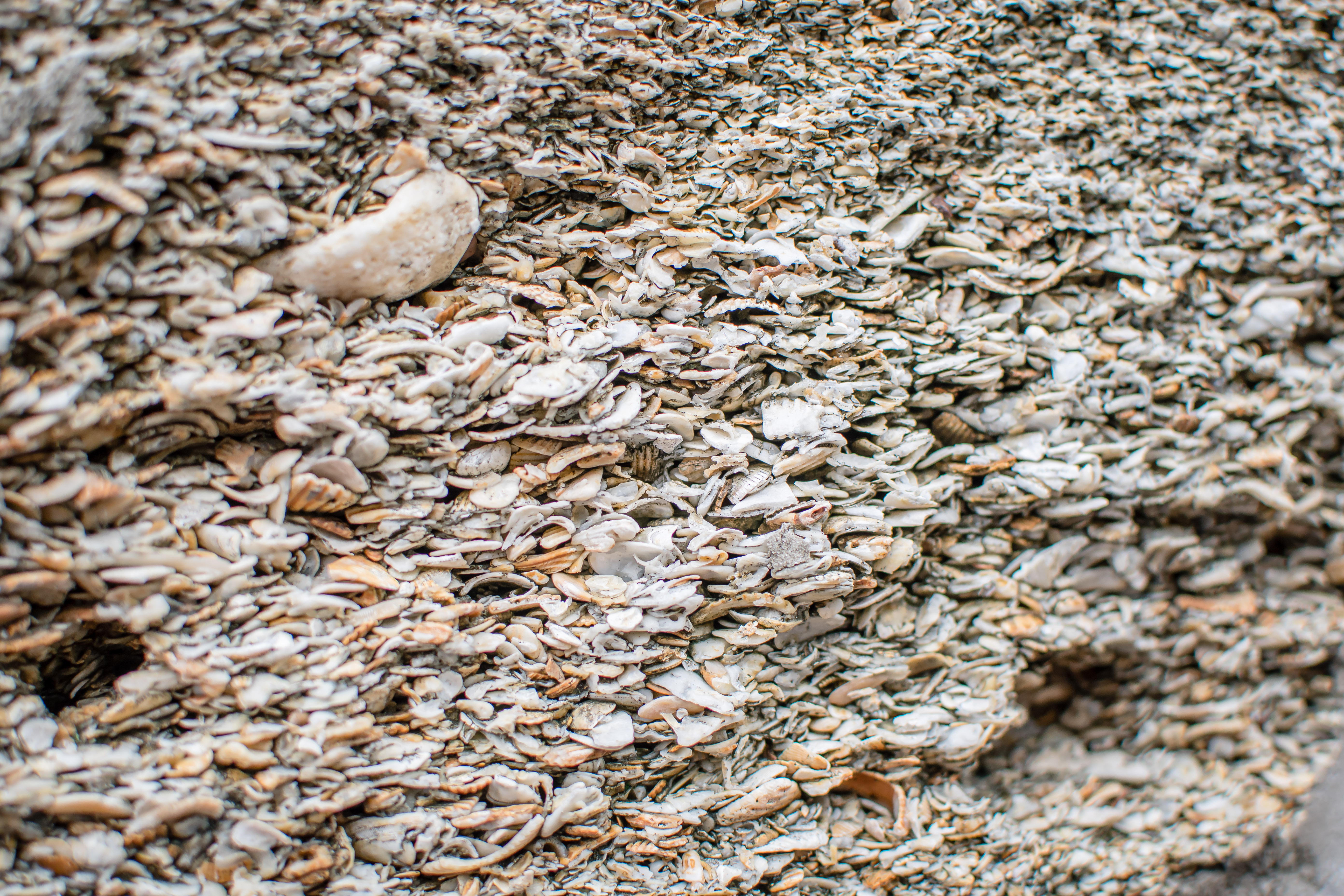 2. Ximenez-Fatio House, circa 1798
This fine, three-story home and warehouse are built out of coquina, and it is a former boarding house. Currently, it's one of the best museums in St. Augustine where you can experience what life was like in the 1800s.
Address: 20 Aviles Street, Saint Augustine, FL 32084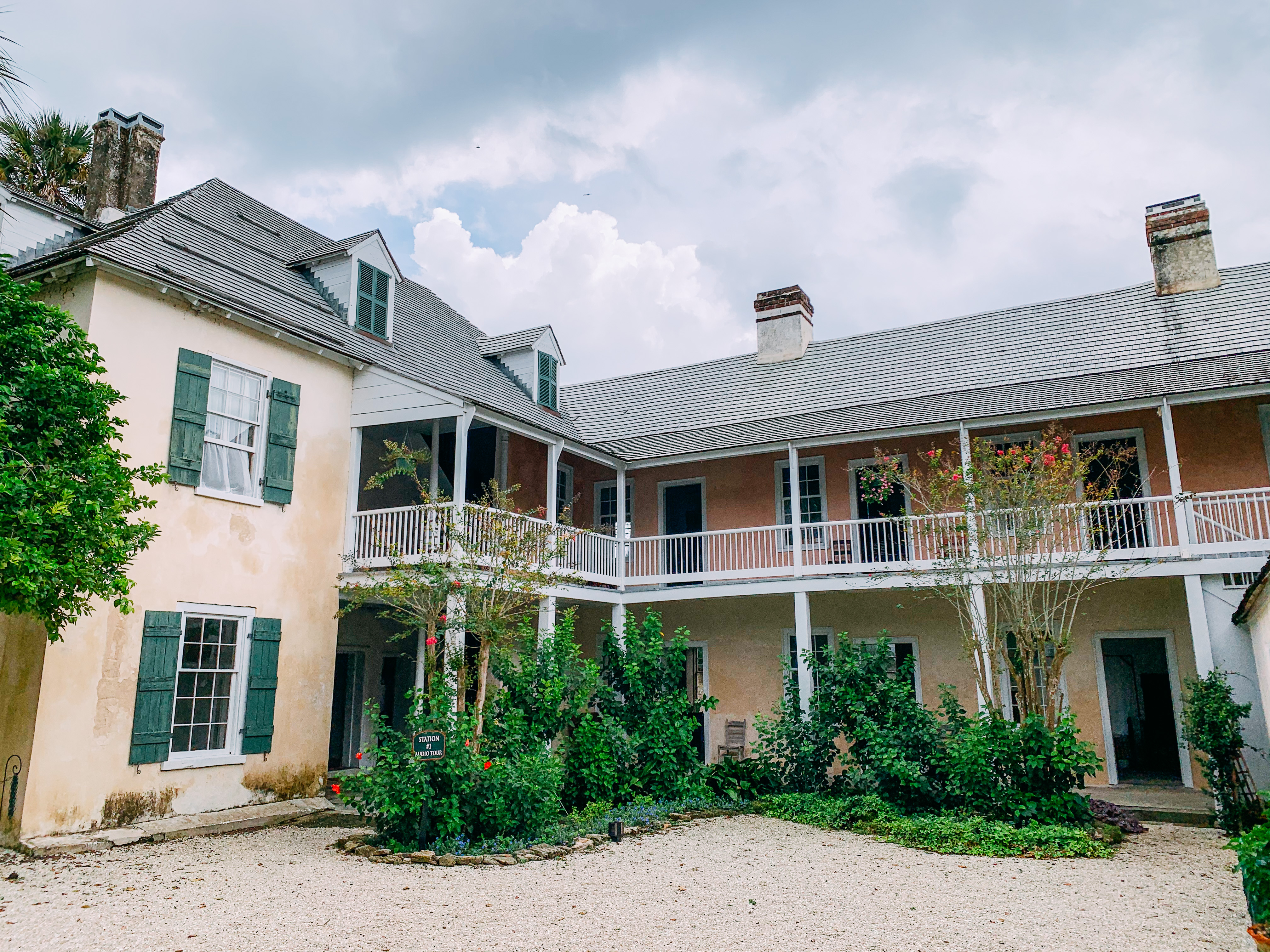 3. Spanish Dragoon Barracks, believed to have been constructed prior to 1763
I saw this building for the first time on this self-guided walking tour. It's a first Spanish period two-story coquina structure. It's beautiful!
Address: 61 Cordova Street, Saint Augustine, FL 32084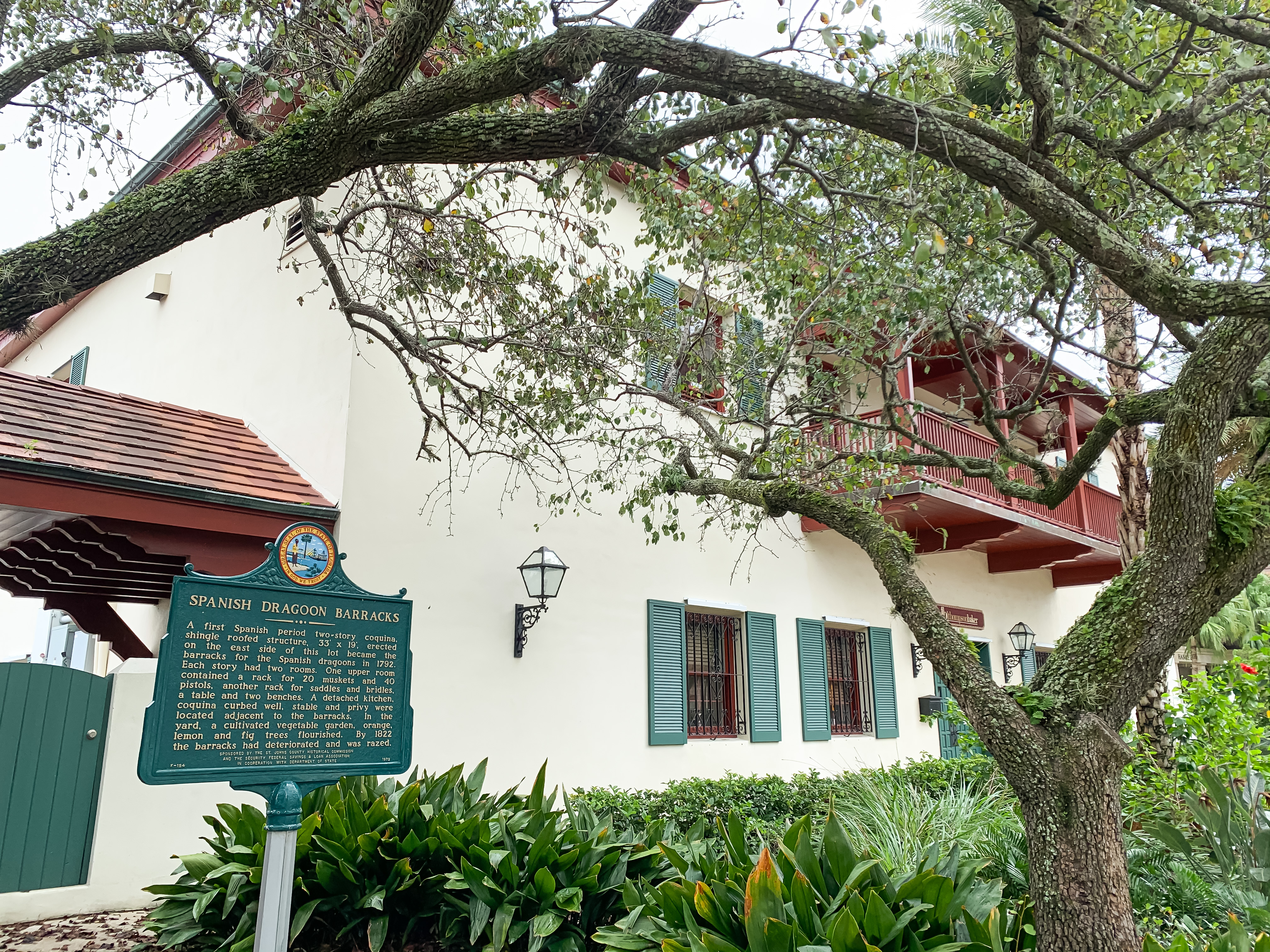 4. Governor's House, built during the 16th century
The site of this building was first used as the Governor's residence back in 1598. Then, the new structure was built in 1706 and was occupied as the Governor's main residence from the first Spanish period (1710) throughout the second Spanish period (1812). I loved it because it looks so perfect and rich in history!
Address: 48 King Street, Saint Augustine, FL 32084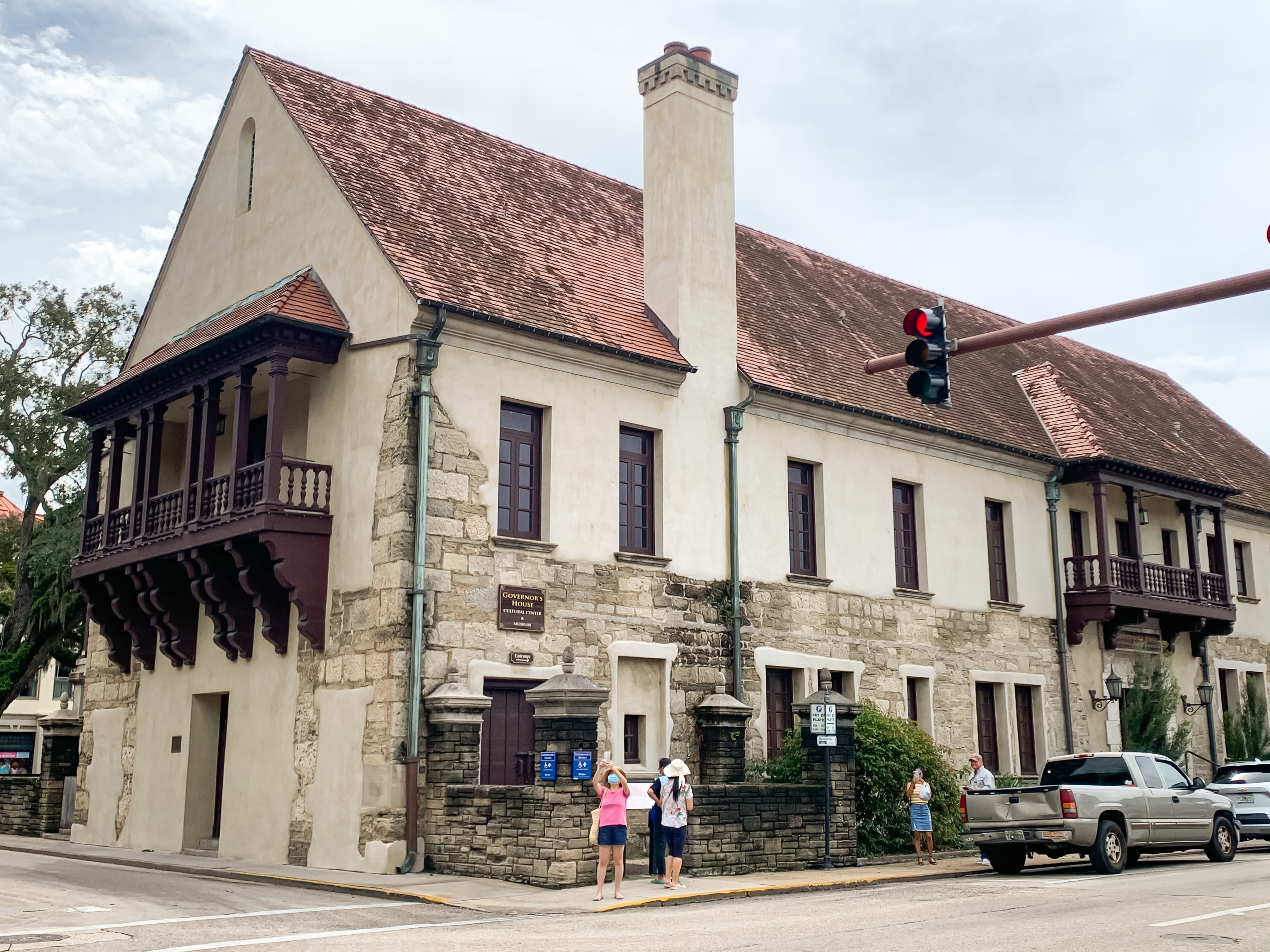 5. Triay-Hall House
A majestic and beautiful house constructed in Coquina. This one actually has a little opening in the wall where you can see the coquina.
Address: 42 Spanish Street, Saint Augustine 32084 (right next to the quaint bar)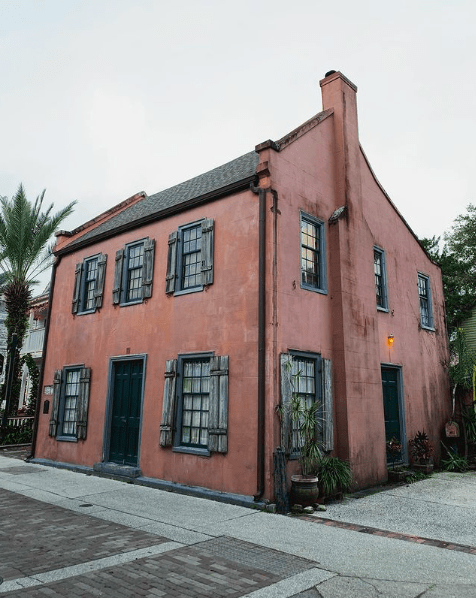 6. A Quaint Bar with major Wanderlust Vibes – my self-guided tour bonus!
I loved this historic house turned into a quaint neighborhood bar! It's tucked away in one of the less touristy areas, making it a bit harder to find if you don't walk around. It also gave me Harry Potter Vibes!
Address: 59 Cuna Street, Saint Augustine, FL 32084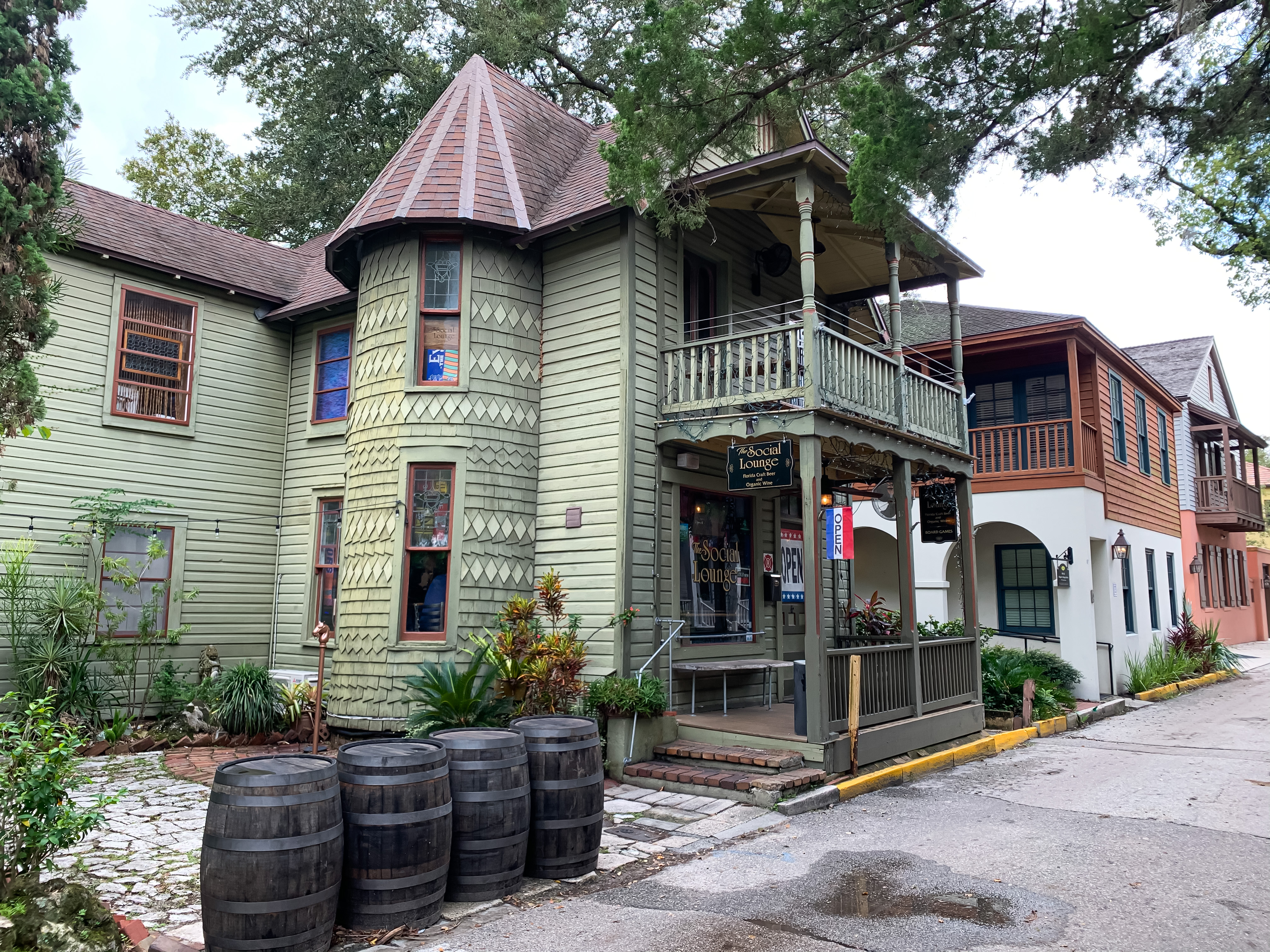 7. The 'Garden Door' of Saint Augustine
You should know by now, how much I am deeply fascinated by doors! It's something that always captivates me and to be quite honest, I don't know why.
Thus far, this is one of the most gorgeous doors I've seen in St. Augustine! I was lucky enough to see it open and I peeked into the beautiful garden.
Address: 15 Bridge Street, Saint Augustine, FL 32084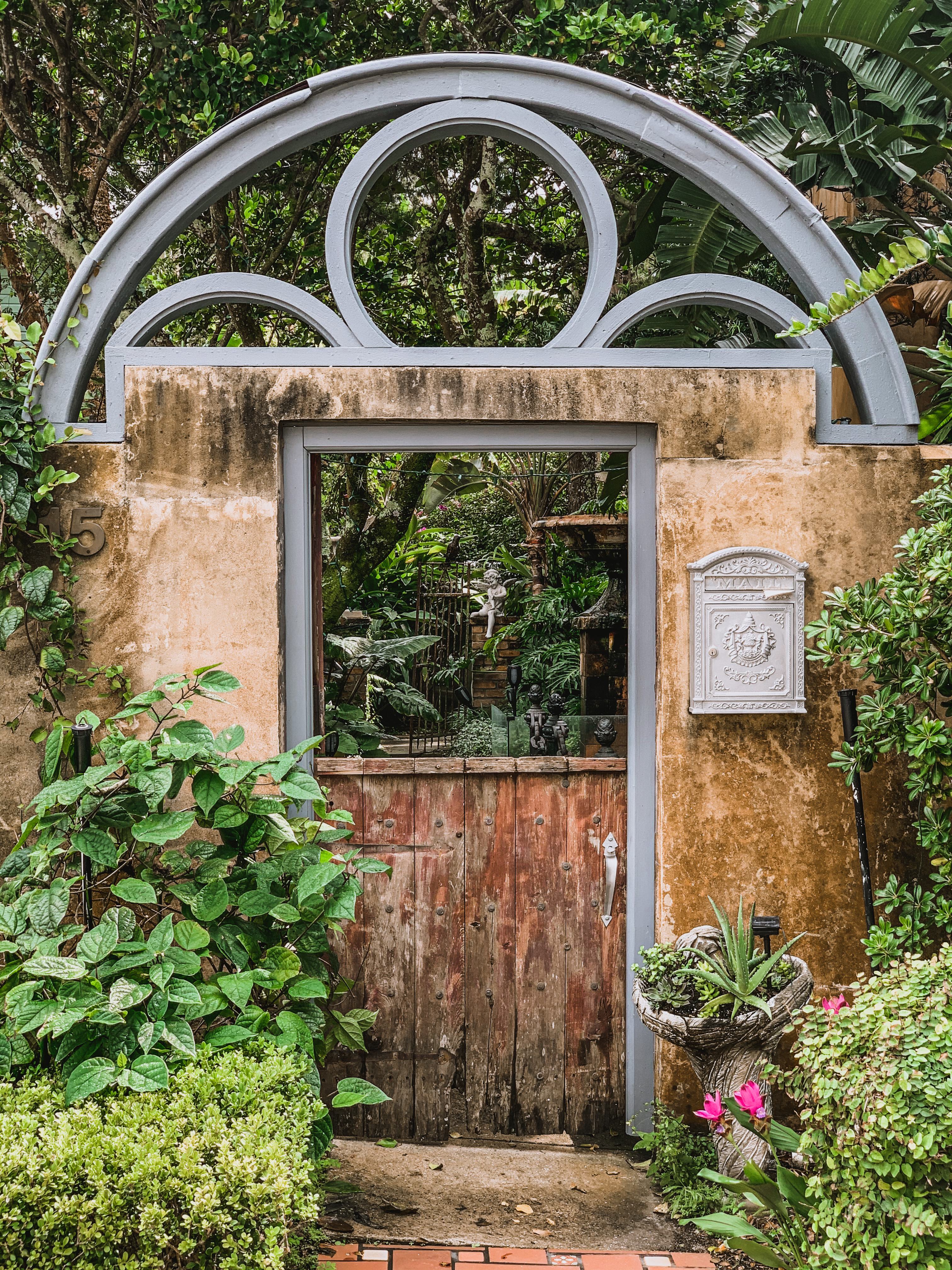 8. St. Augustine's Oldest House
The oldest house in St. Augustine is the Gonzalez-Alvarez House. Its construction goes back to the 1700s and it's a perfect example of the Spanish Colonial style.
Today, you can actually visit this house–which is now a museum. Admission is $8 per person, children 0-6 years old are admission free.
Address: 14 St. Francis Street, Saint Augustine, FL 32084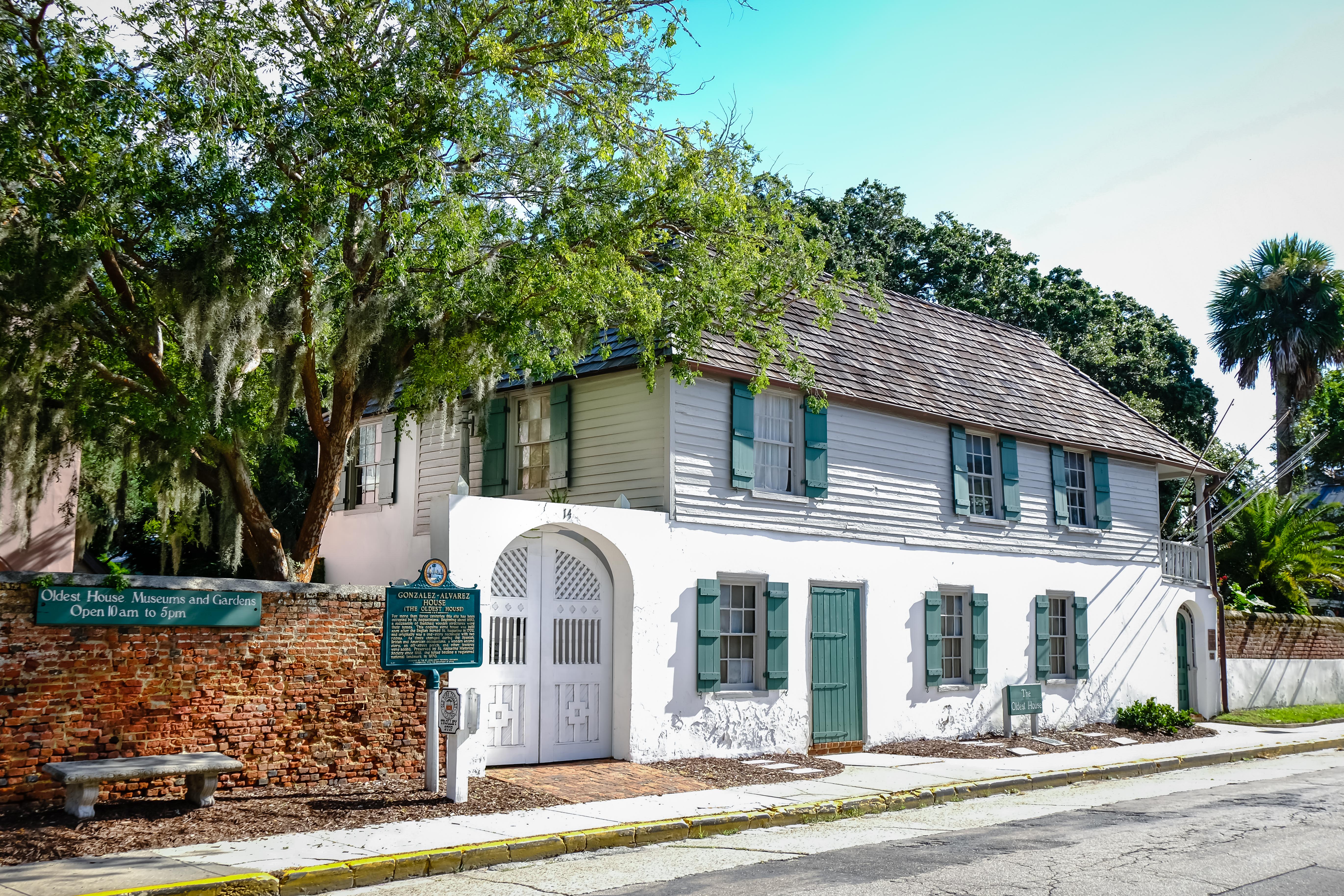 9. Aviles Street, the oldest original street in the nation
In my personal opinion, this is one of those streets that many tourists kind of overlook but shouldn't. Aviles Street is filled with rich history and many great art galleries.
In fact, it is in Aviles Street that you will find the Ximenez-Fatio House also listed in this self-guided walking tour of St. Augustine.
Address: You can find the entrance to Aviles Street right across Plaza de la Constitución.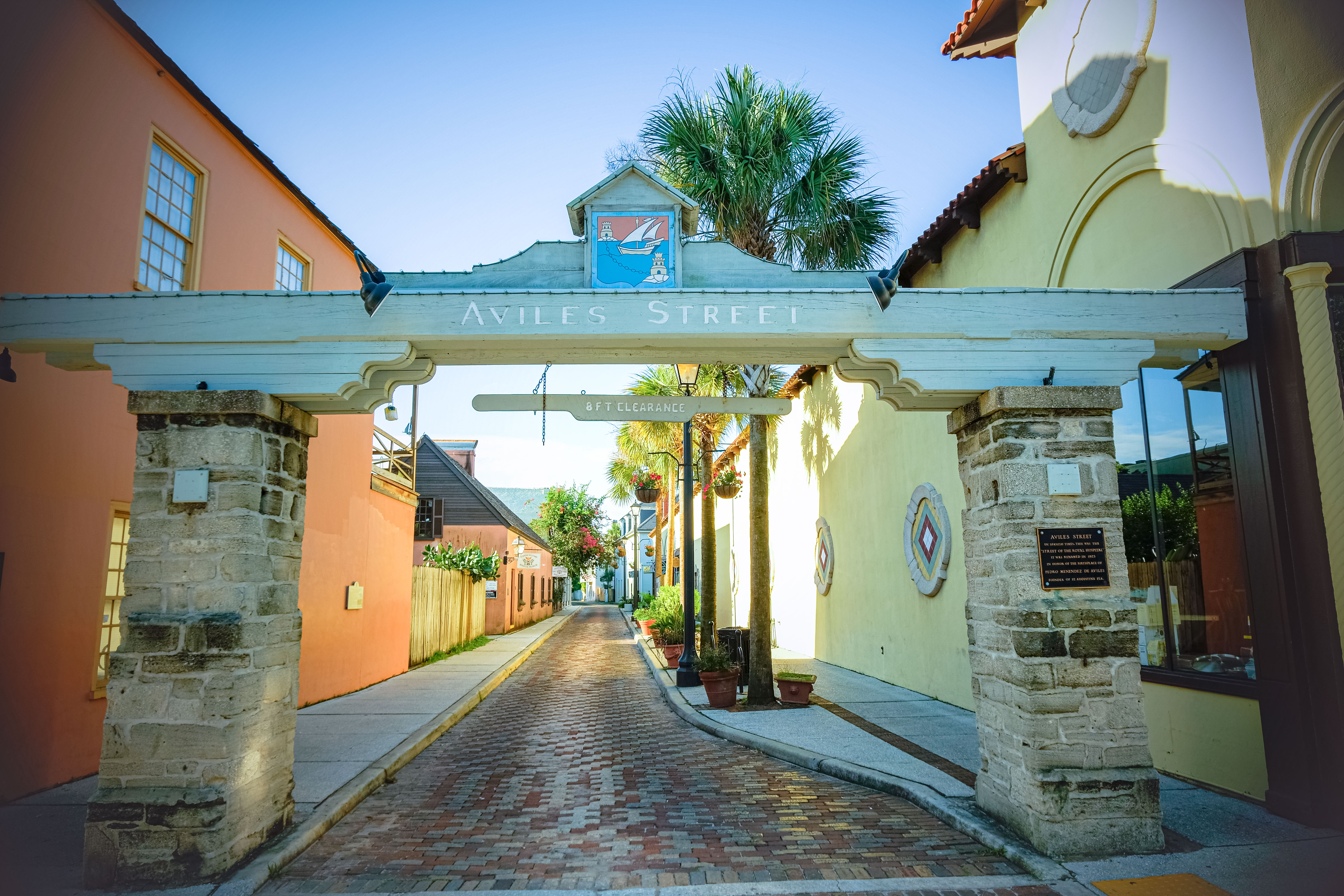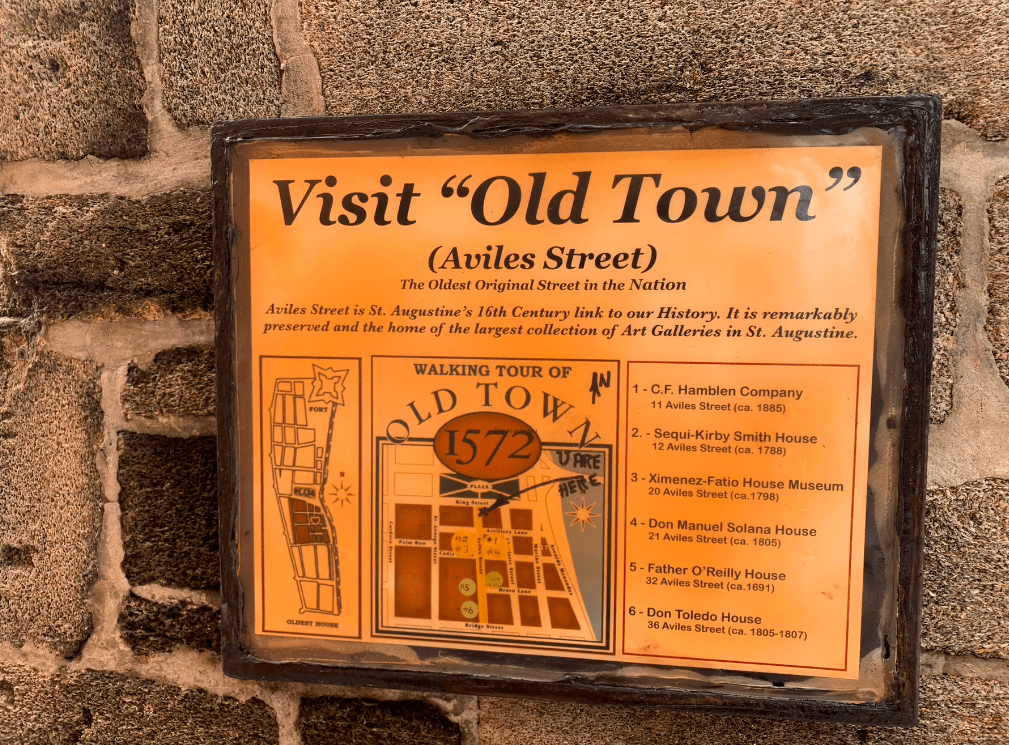 10. Saint Augustine's Most Beautiful Street, a sweet bonus for your self-guided tour
It had been quite some time since I wanted to see this street. For this one, you're better off making the stop before or after you go to the Old Town–as it's at a short driving distance. It's so darn beautiful!
Nonetheless, I have to admit it's not "Savannah, Georgia beautiful". But it really did take my breath away! I stood right in the middle of the street and took pictures from both sides.
Which side do you like the most?
Address: Near 28 Magnolia Ave., Saint Augustine, FL, 32084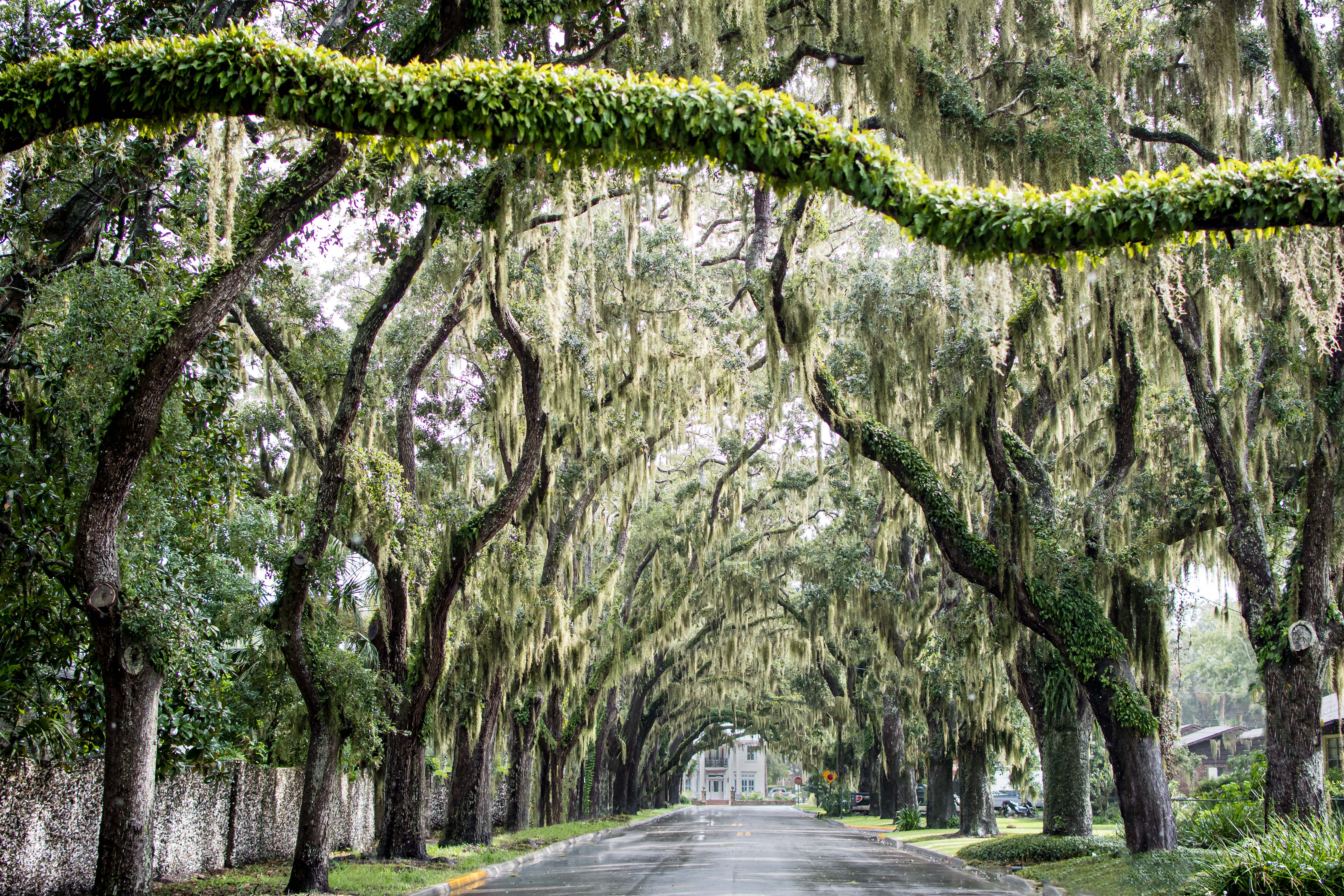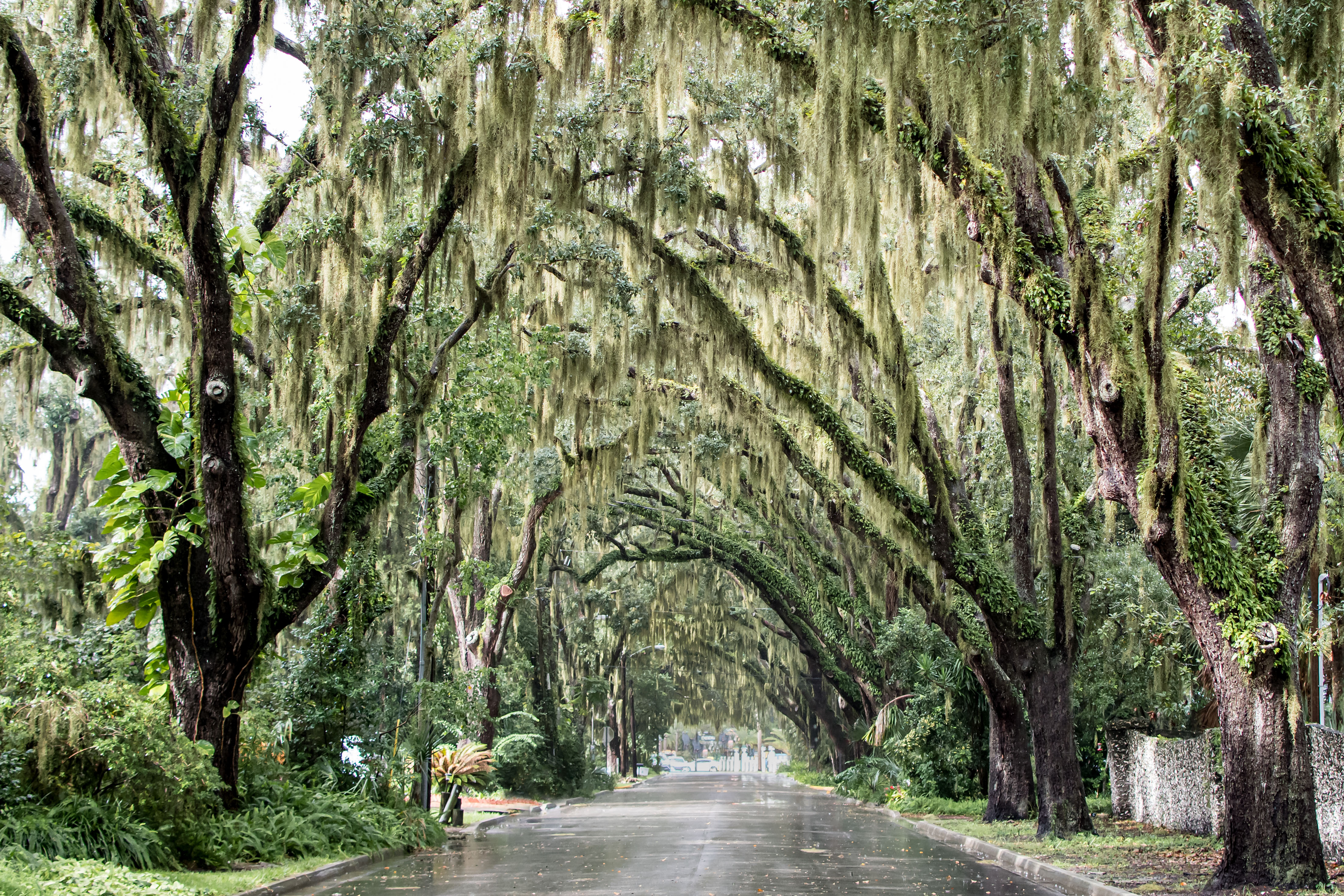 More to See on a Self-Guided Walking Tour in Saint Augustine, Florida
What's your favorite part of this self-guided walking tour? Let me know in the comments!
---
Like it? Pin it! Share it!