A lot of people love the beaches around the Jacksonville area–including myself. In fact, Fernandina Beach and Amelia Island seem to be the among the most popular ones. But this one is far from being an ordinary beach. In this place, it's all about the bones! Boneyard Beach in Florida is covered in skeletons from oak trees.
From the sand and all the way to the water, these bones are breathtakingly beautiful! Who would of thought that 'bones' would actually be part of such an incredible landscape, right?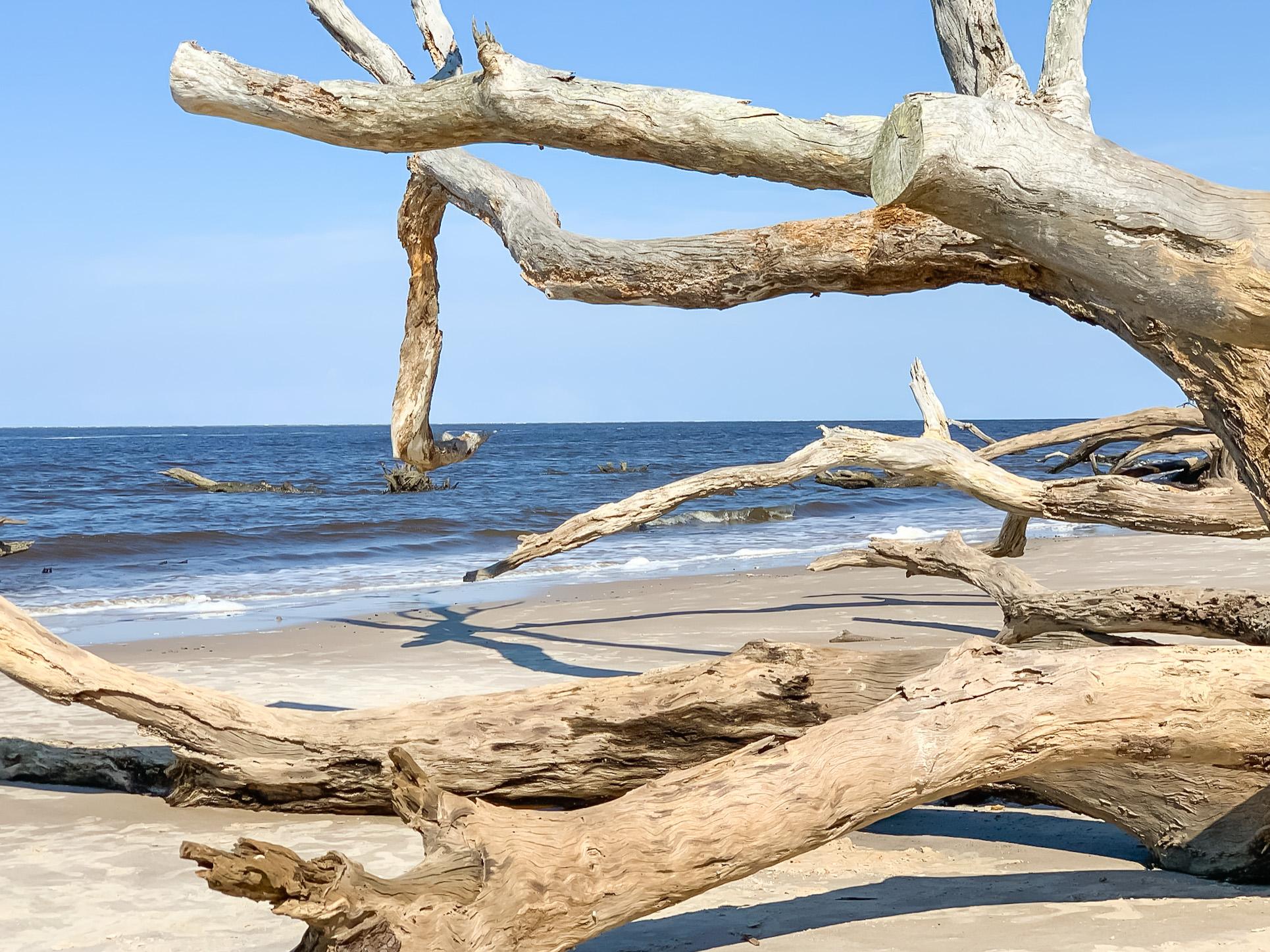 Boneyard Beach in Florida
Tucked inside the protected area of Timucuan Ecological Preserve, just outside of the city of Jacksonville, lies this hidden gem–a complete visual paradise! A beach covered in oak and cypress trees bleached by the sun, held down by sand and wind, and formed by the forces of mother nature.
This Boneyard Beach in Florida is part of the Big Talbot Island State Park, one of the great state parks in the sunshine state. If you ask me, I would say this deserves a place in your bucket list. Just sayin' 🤗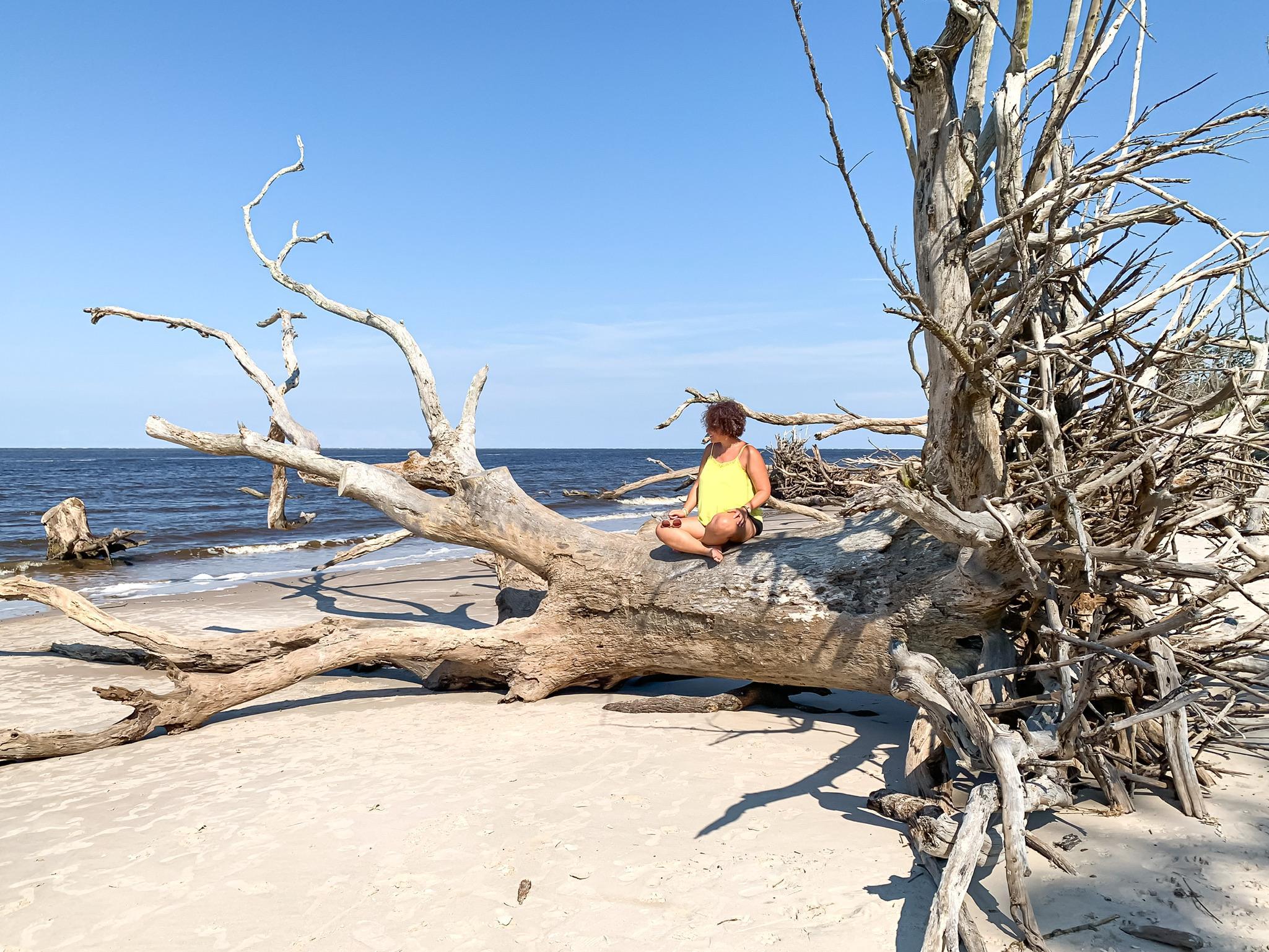 Personally, I had it on my own bucket list for more than a year. Even though I visit Jacksonville ever so often, I hadn't had the chance to go to this beach up until the beginning of last year. The thing is, I went to Driftwood Beach in Georgia and thought this would pretty much be somewhat the same. Therefore, I kept holding it off to come here.
But guess what? I was wrong. They're not the same, both are worth a visit, and they are beautiful!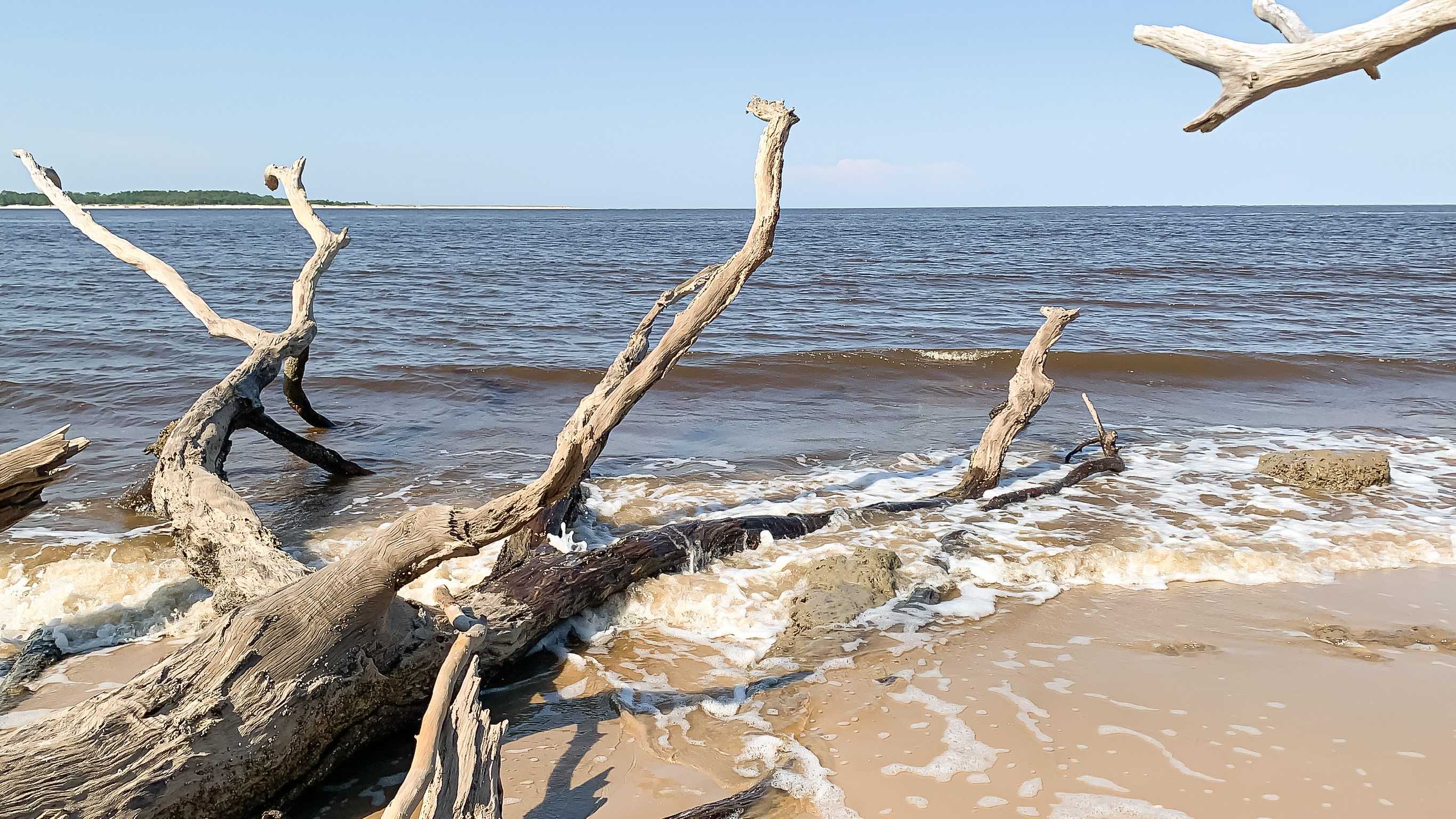 6 Ways to Enjoy Boneyard Beach
Walk around the beach
Take beautiful photos
Go seashell hunting
Watch the sunrise or sunset
Soak up the sun
Enjoy a picnic surrounded by beautiful scenery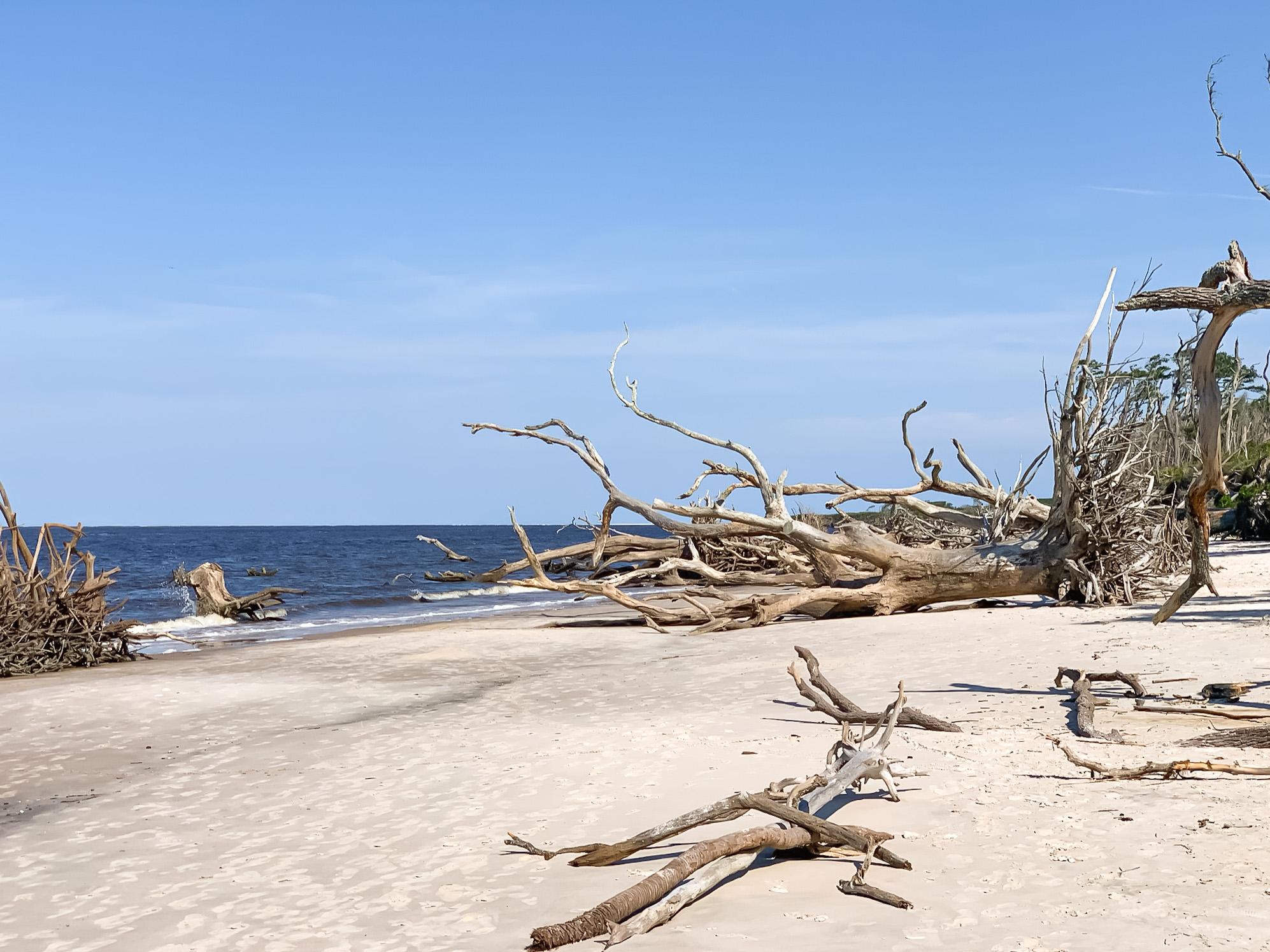 Things to Know Before You Go
The trail leading towards Boneyard Beach is about a 1/4 mile but it may be a tad difficult for some people. Therefore, I recommend you wear some sneakers or hiking shoes. No sandals! After you begin at the trailhead, you'll notice the trail starts to go down a bit. Just be careful not to slip.
Once you arrive at the beach, I'm pretty sure you'll want to walk barefoot–like me! I would say you're more than welcome to, but be very cautious of where you're stepping.
That being said, be very careful at all times while you wander around the beach. There's huge 'bones' that can easily be seen, but there's also small ones hidden under the sand and in the water, too. This is the main reason why swimming is not allowed at this beach.
Exploring…
At first, before wandering around, I just stood here. I was completely in awe with its beauty. I thought to myself–"why did I wait so long to experience this, to see this?". Once I began walking around the beach, I noticed the every detail on the bones.
Their difference in tones, colors, and textures. I love how all the bones seem similar, yet still have their own magic and their own beauty. Being here was truly an amazing experience!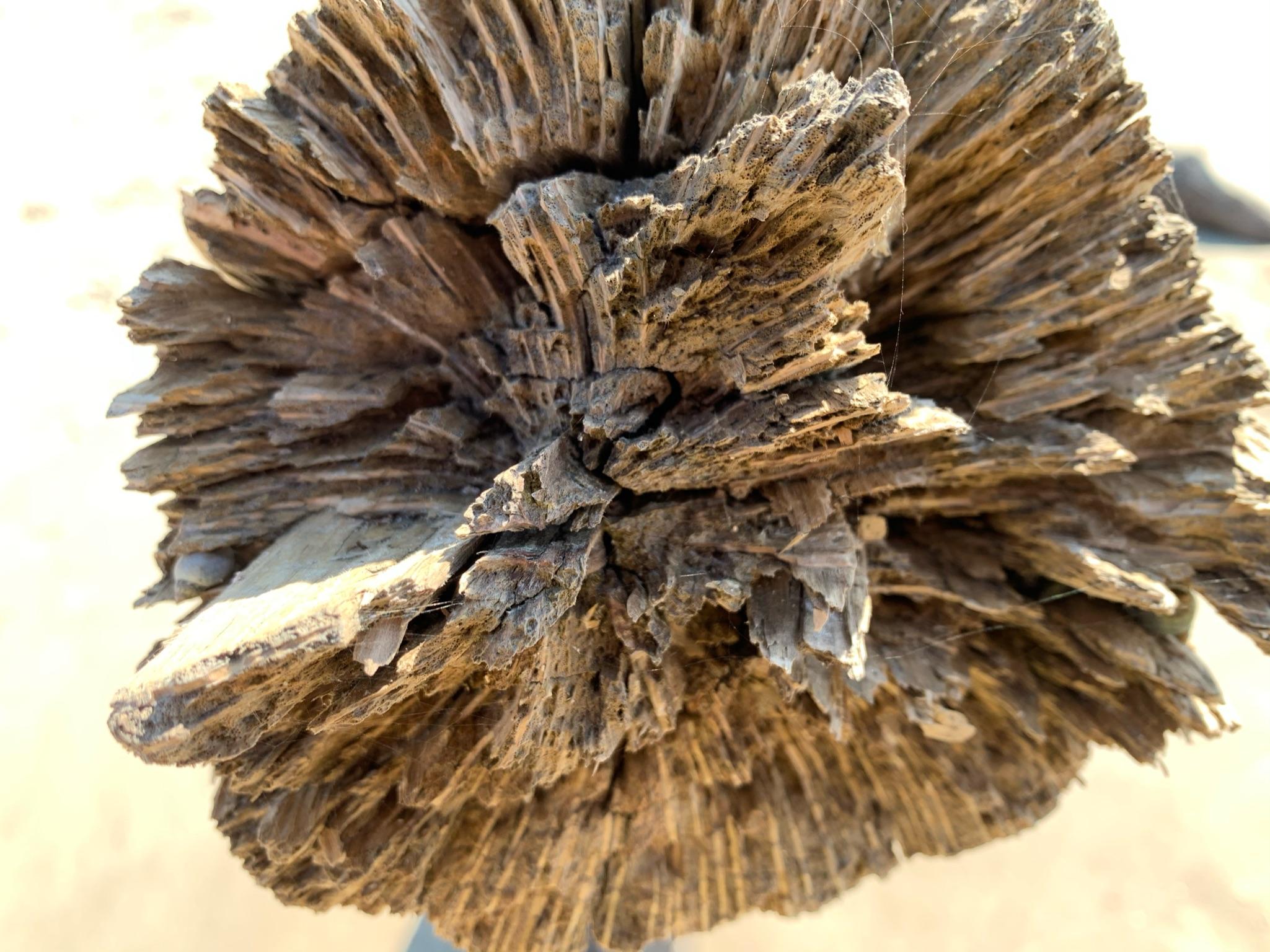 If you haven't been to this hidden gem, I really do wish you could see it one day. But until then, enjoy these photos. I tried my best to capture Boneyard Beach's magic, just the way it is.
Would you add this place to your bucket list? Tell me in the comments! 🌊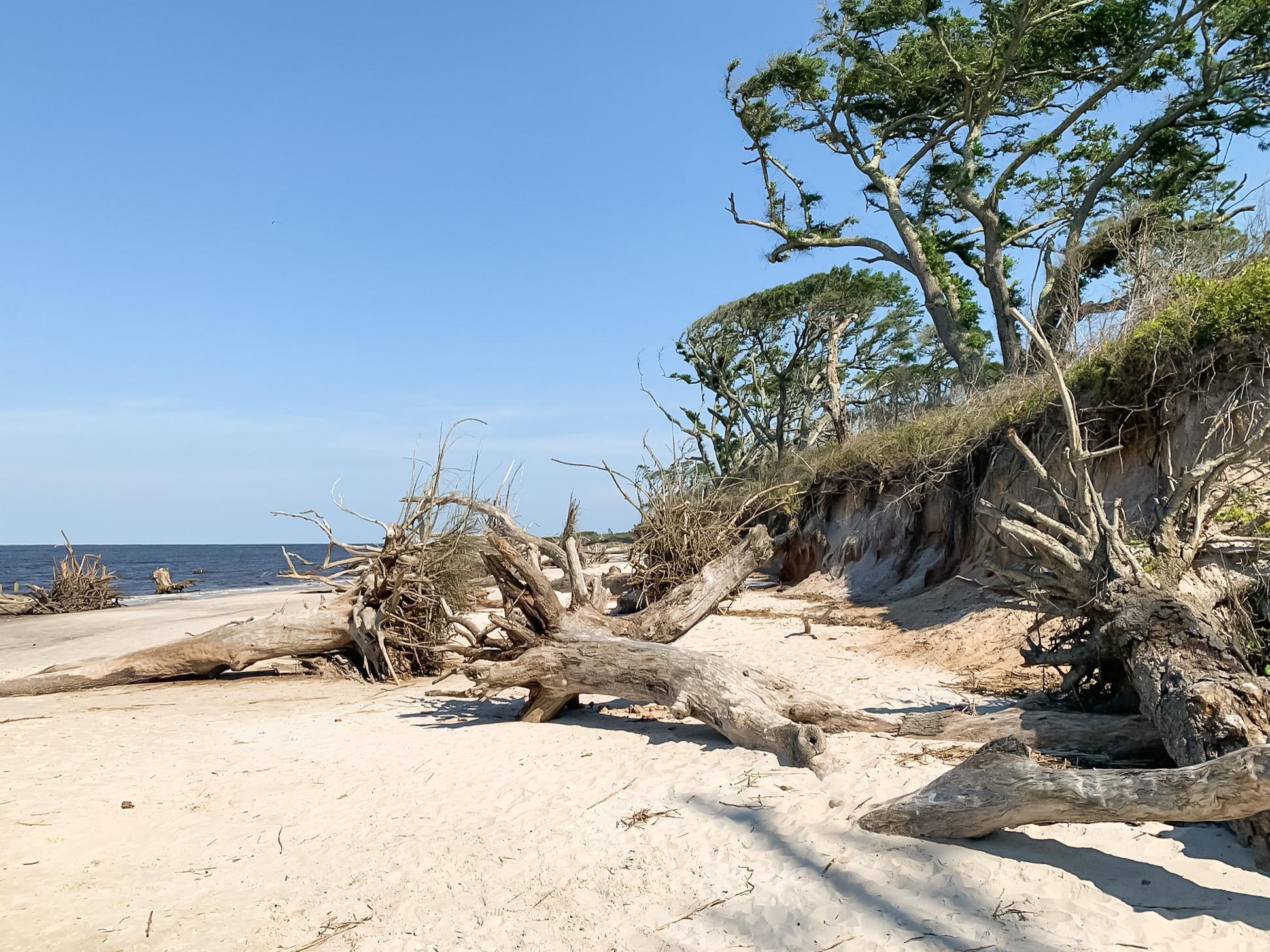 Plan your visit
Hours: 8:00 am until sundown, year-round
Fees: No parking fees in this area, but there is a $3 fee per vehicle if you park at Big Talbot Island State Park
Restrictions: NO Swimming
Tip: You'll get the best views of this beach during noon time, on a very sunny day.
Address: SR A1A North, Jacksonville, FL 32226
Note: Boneyard Beach in Florida is pet-friendly and perfect for the whole family!
---
Like it? Pin it! Share it!