High Springs is a city in north Florida located just about 33 minutes north of Gainesville, and about 2 hours from Orlando. Many say that it's the place to be for outdoor and nature lovers. It's a good access point to many beautiful springs and state parks. As a matter of fact, this historic site in High Springs happens to be one of my favorite state parks.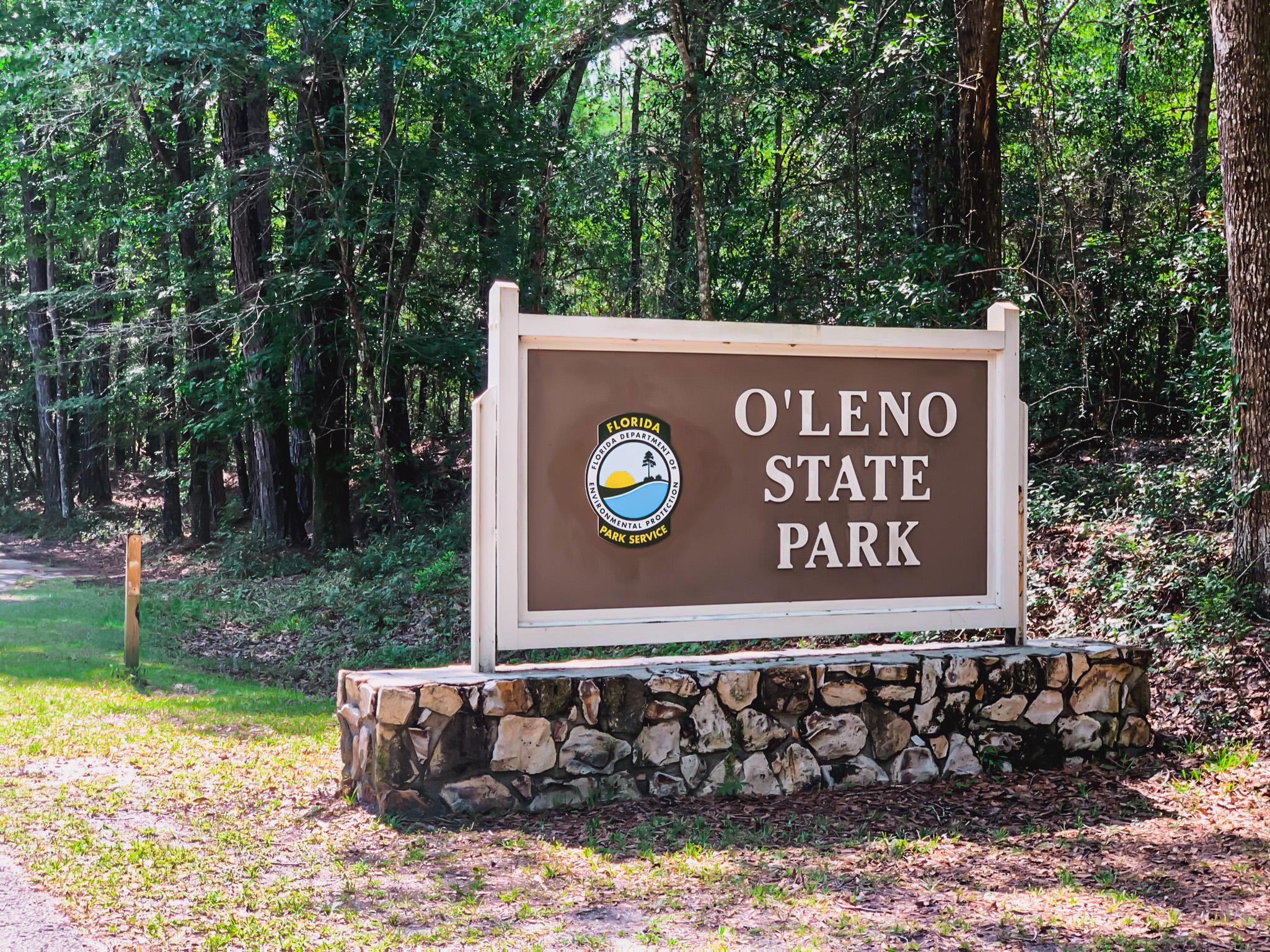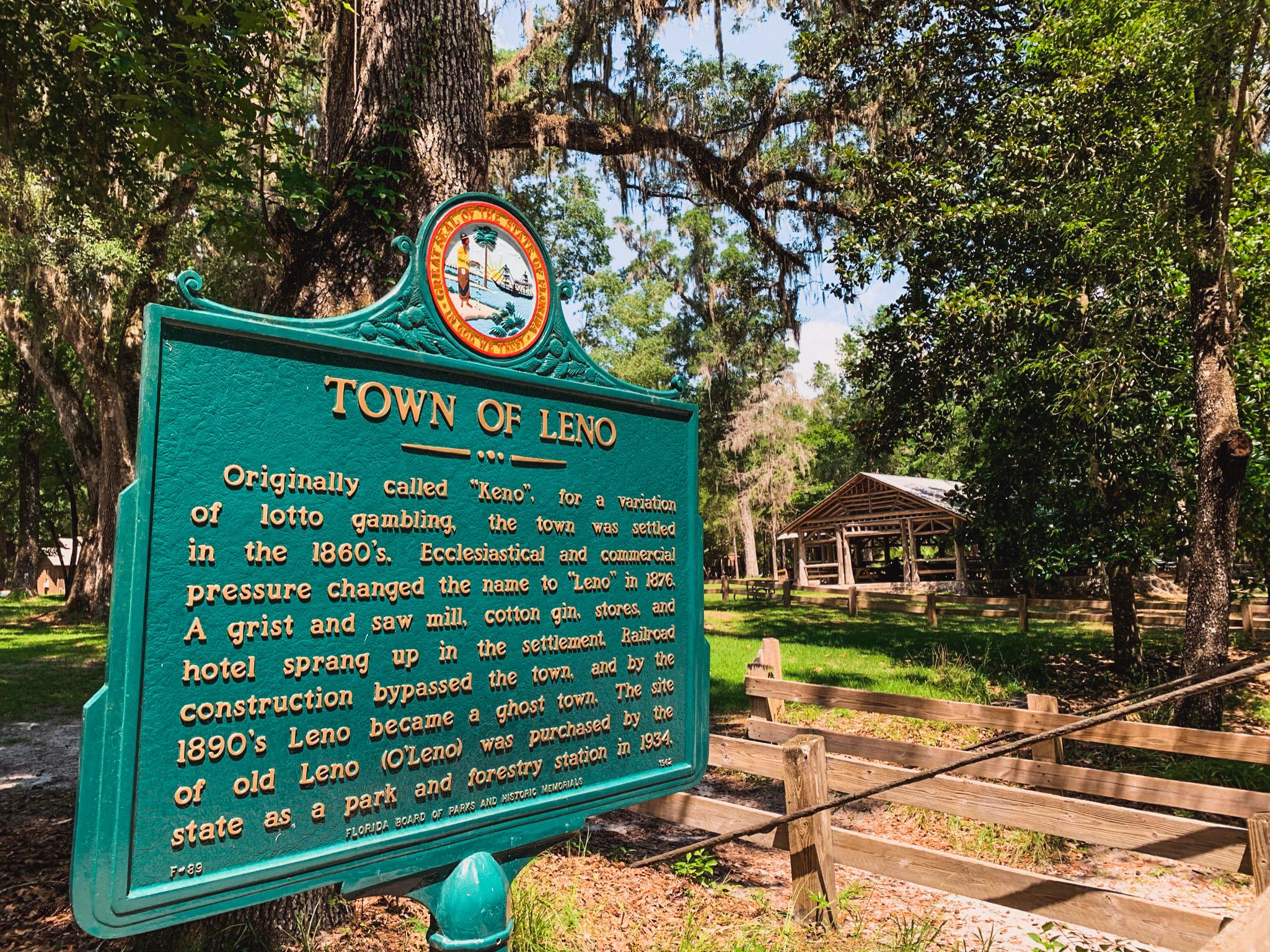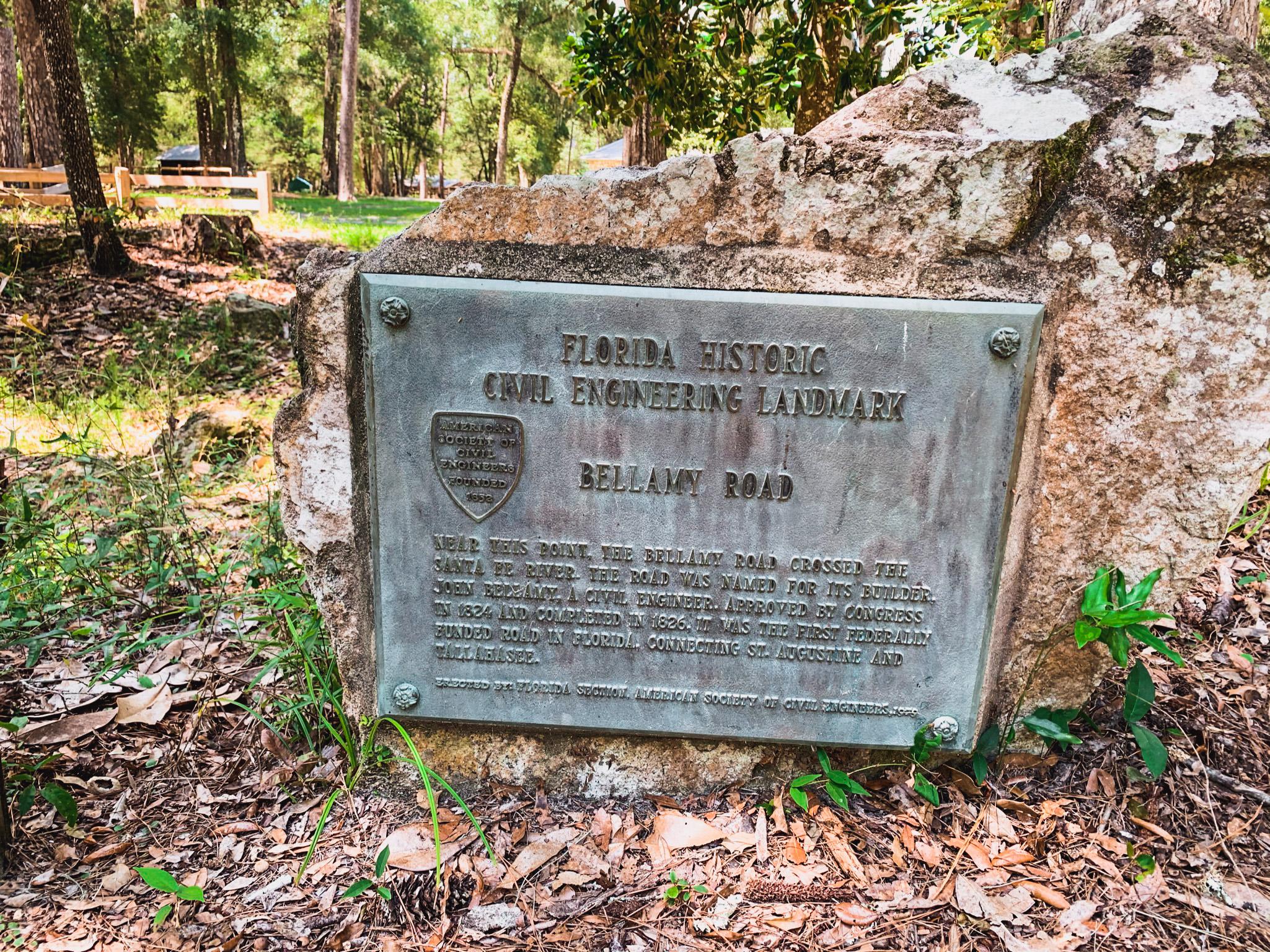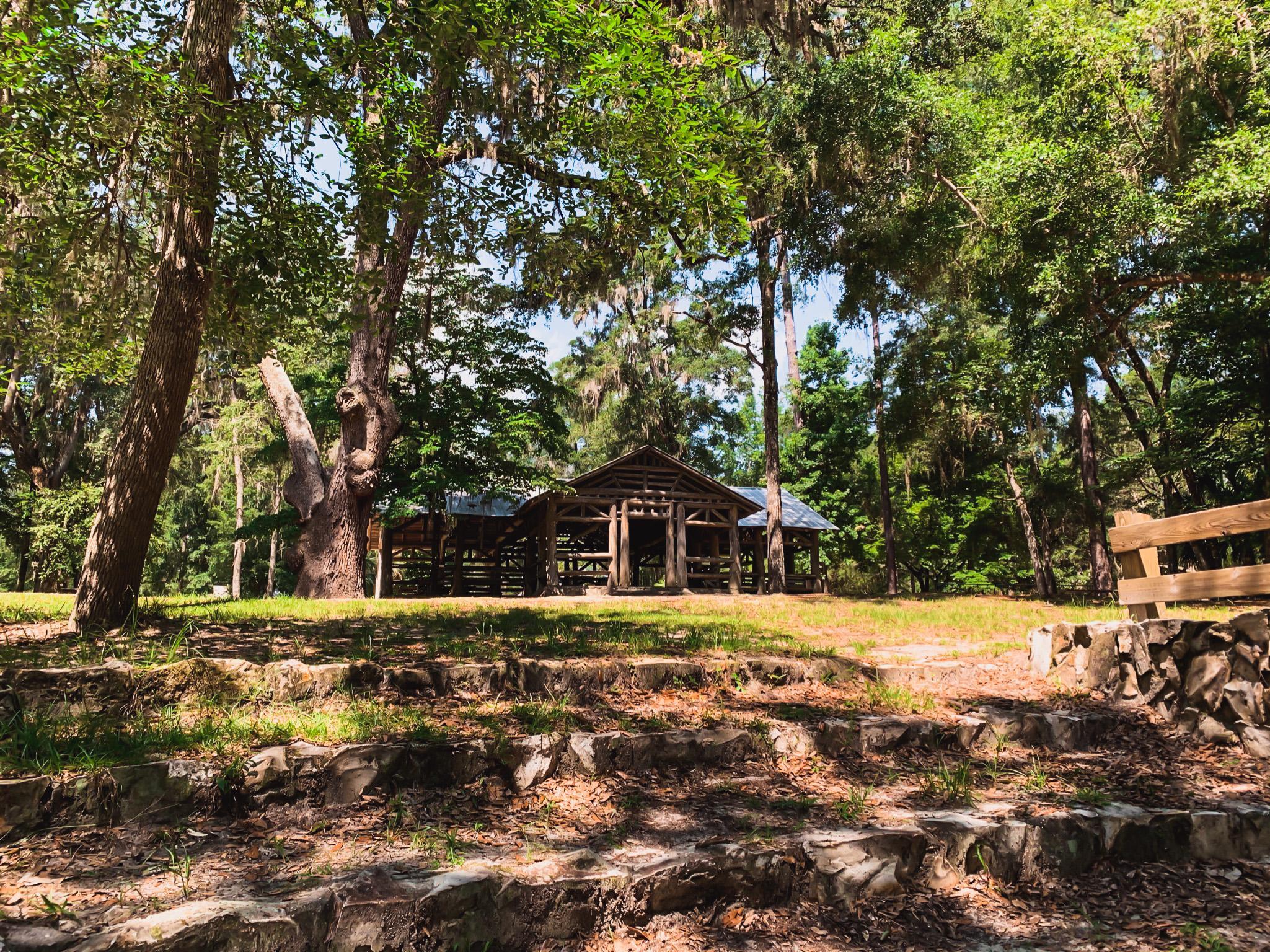 Many people think that Florida is just a plain, flat land. I think this is only slightly true. When you visit the highest points in Florida you realize that there's much more than meets the eye. And just like a weekend trip to Tallahassee opened up my mind in many ways, you too can change your mind about what you think Florida has to offer.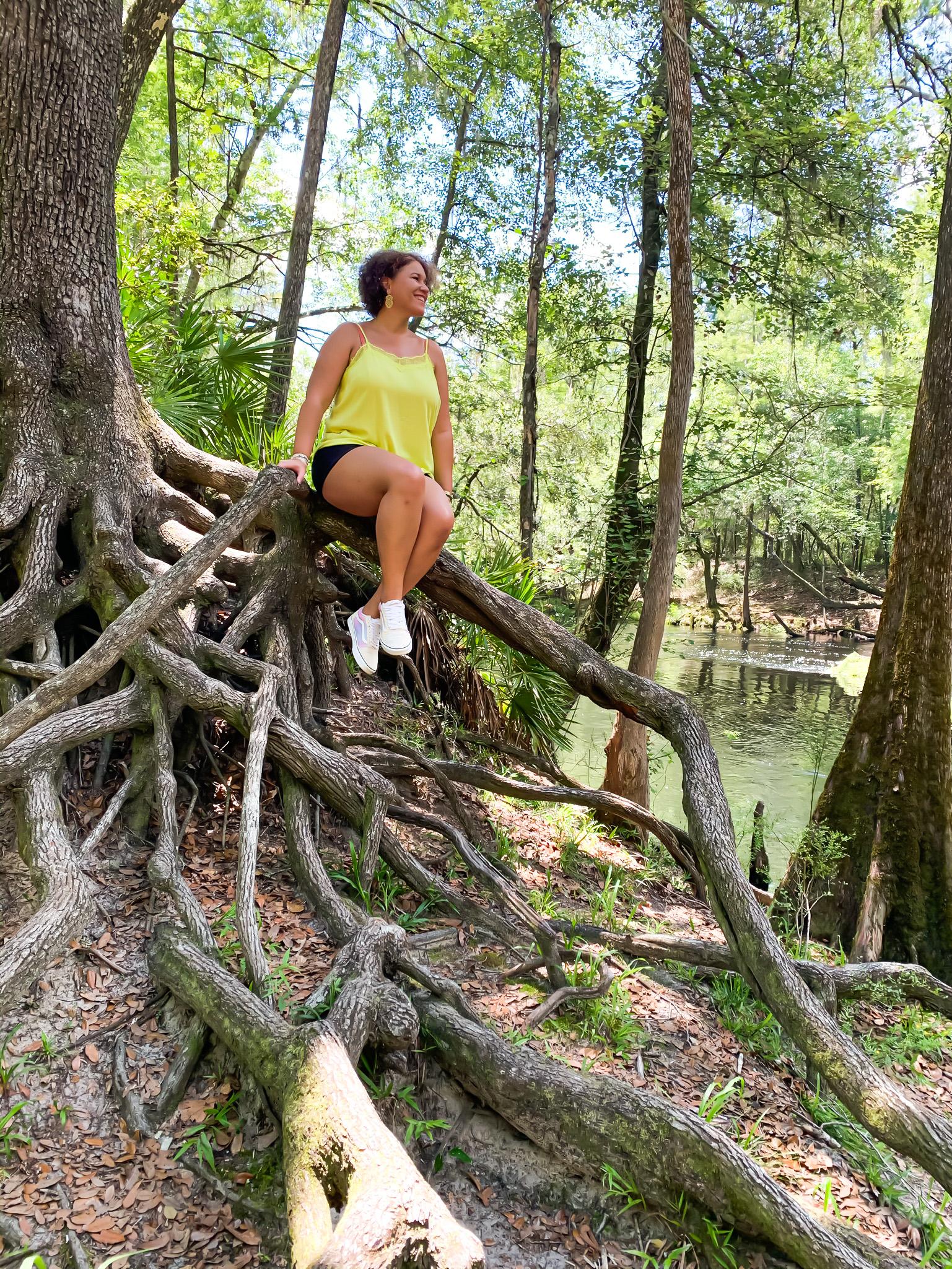 As for me, I like to think of the Sunshine State as a place with plenty of hidden gems meant to be explored. And this is particularly true with O'Leno State Park–an incredible outdoorsy experience!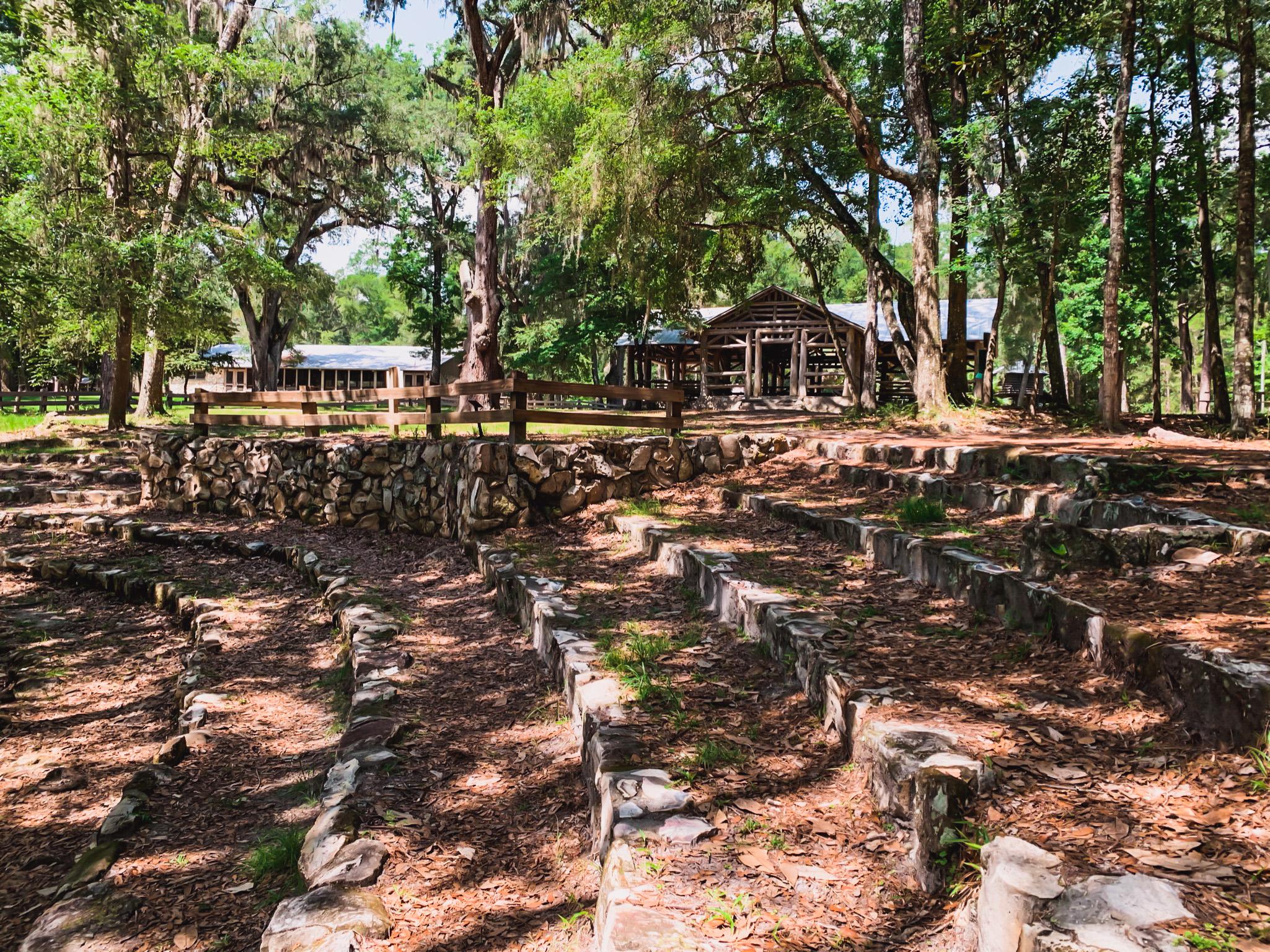 O'Leno State Park: a Historic Site in High Springs
O'Leno was developed in the 1930s by the Civilian Conservation Corps. It happens to be one of the first state parks in Florida and it's located along the unique Santa Fe River. The dark tea-colored water from the river, combined with the clear water from the springs that blend with it, makes for one magical and scenic view.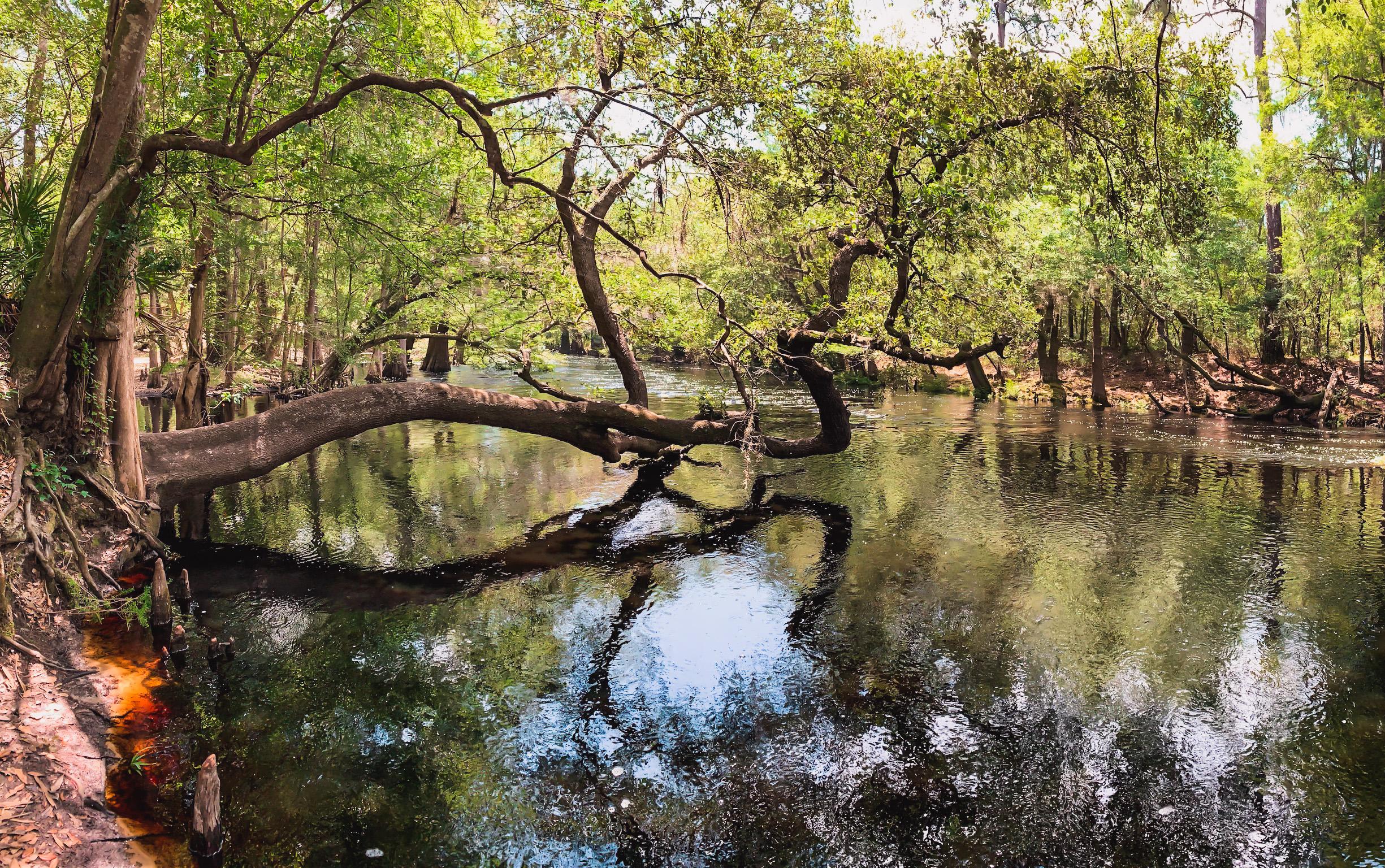 In this park, you'll find a suspension bridge, over 20 miles of hiking trails, a museum, campgrounds, campfire circles, and much more. Every state park is different, but this one just has a certain spark to it. I really love the great outdoorsy vibe I get to experience while I'm here.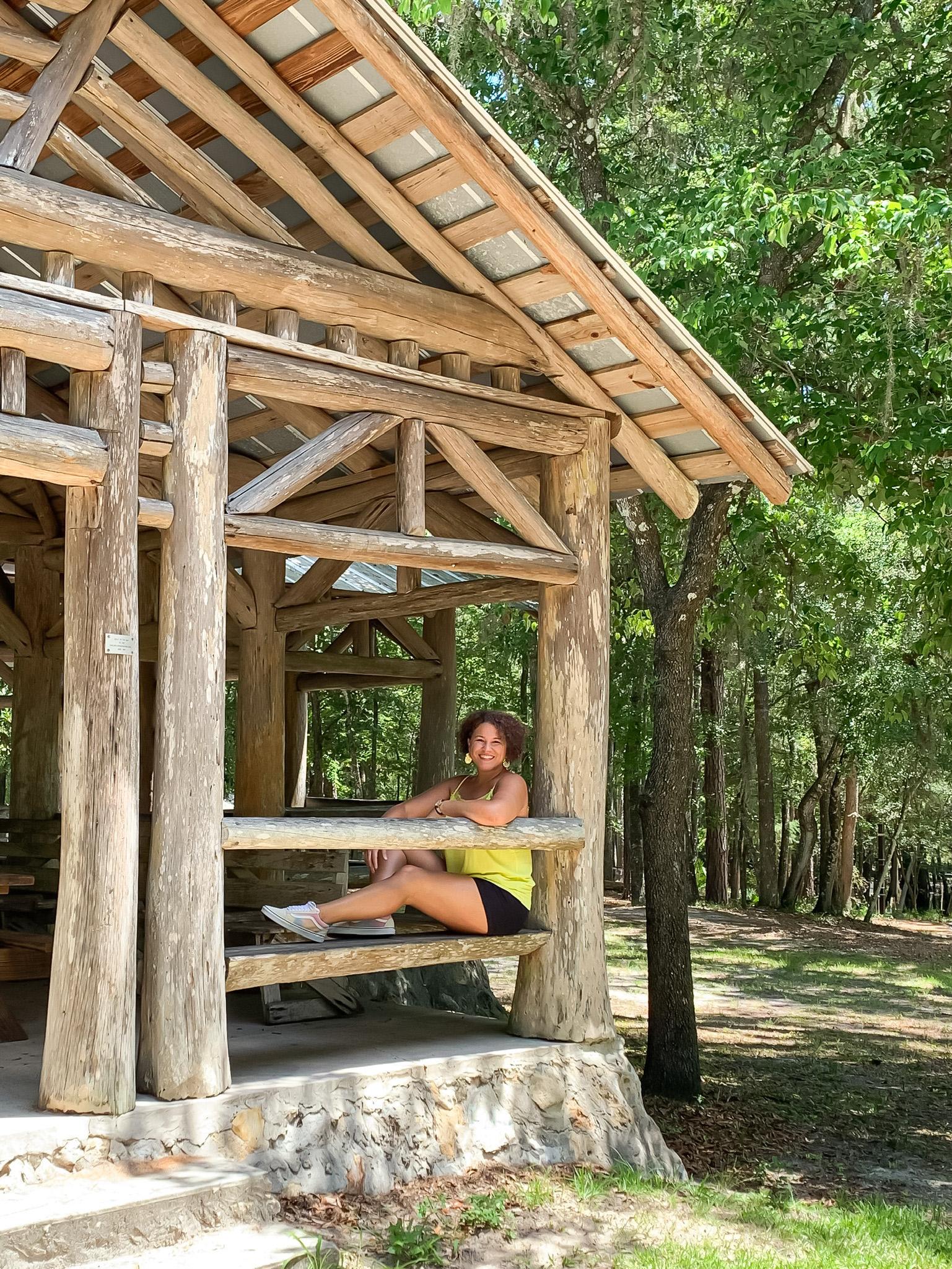 Once I arrived at the parking lot, we walked around the picnic pavillions, down to the riverside, and looked around. There's a swimming area at a portion of the river that's perfect for a refreshing dip. Then, I crossed the bridge. The suspension bridge at O'Leno is very pretty! It reminded me of the suspension bridge at Hillsborough River State Park–also beautiful and great for pictures.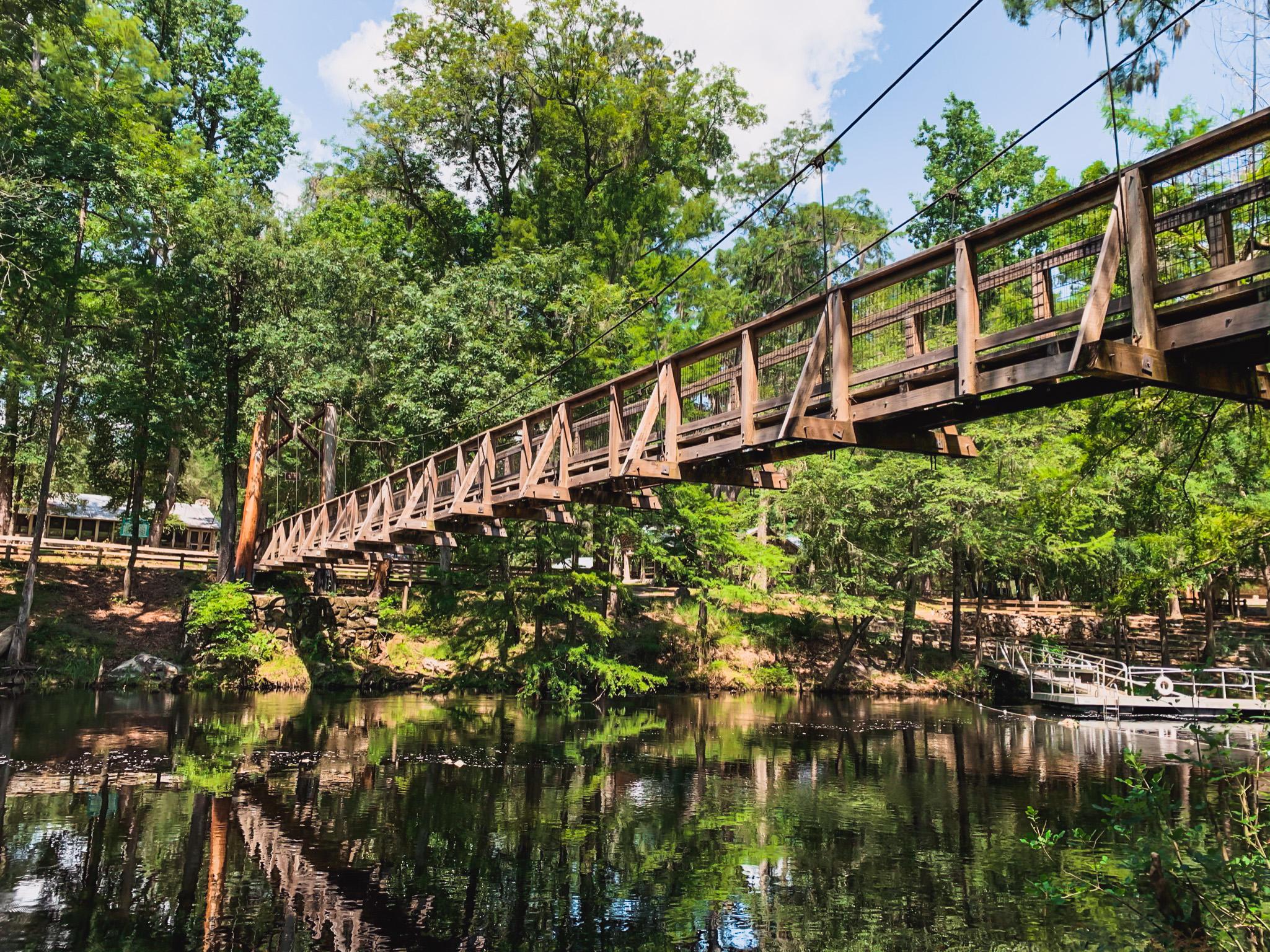 I didn't get to go inside the museum or any of the interpretative exhibits because they were closed due to the COVID situation. However, the scenic views of the Santa Fe river seemed to make up for what I missed.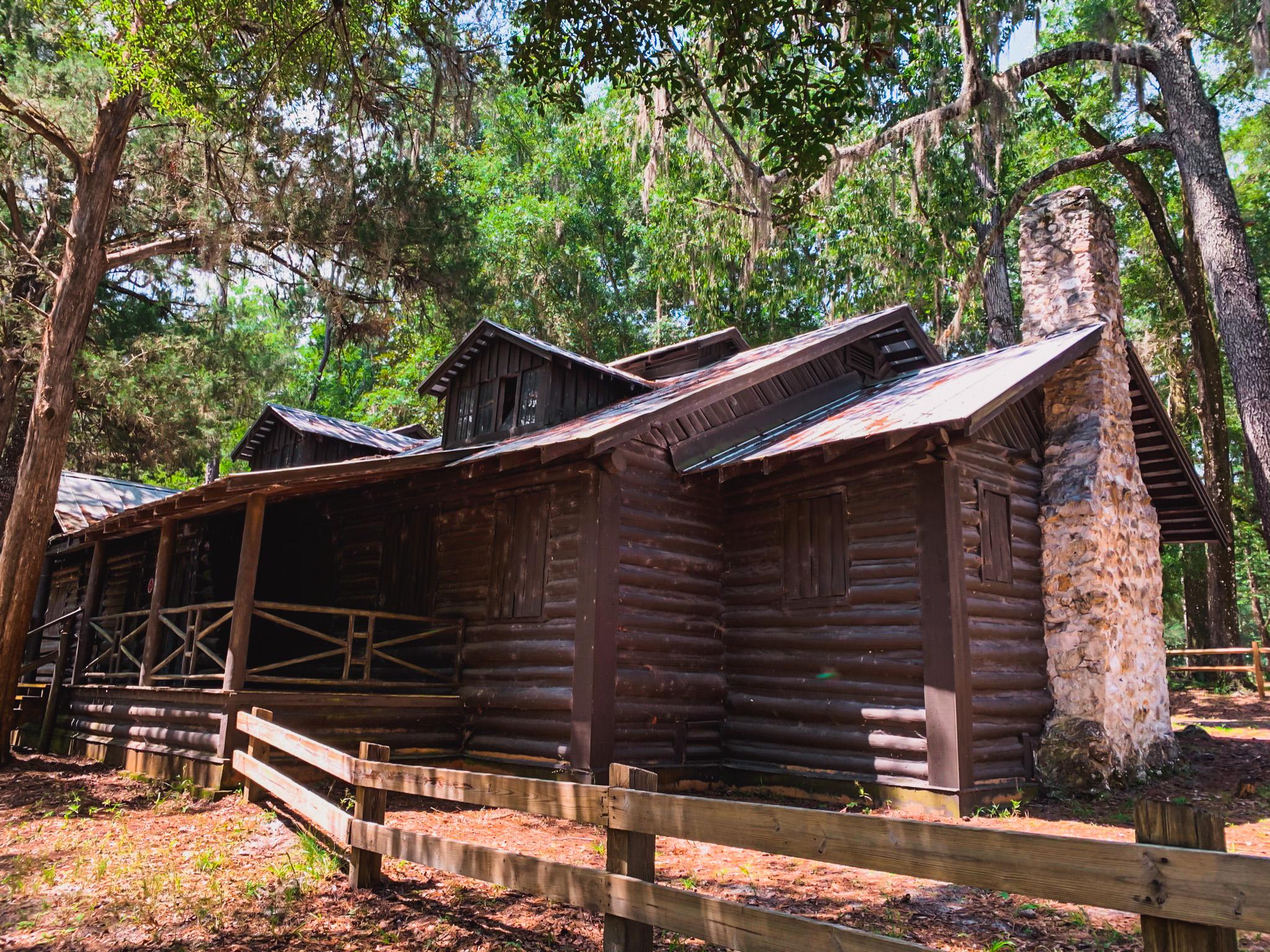 Things to do in O'Leno State Park
Hiking
Geo-seeking
Camping
Swimming
Picnicking
Tours
Photography
Paddling
Wildlife viewing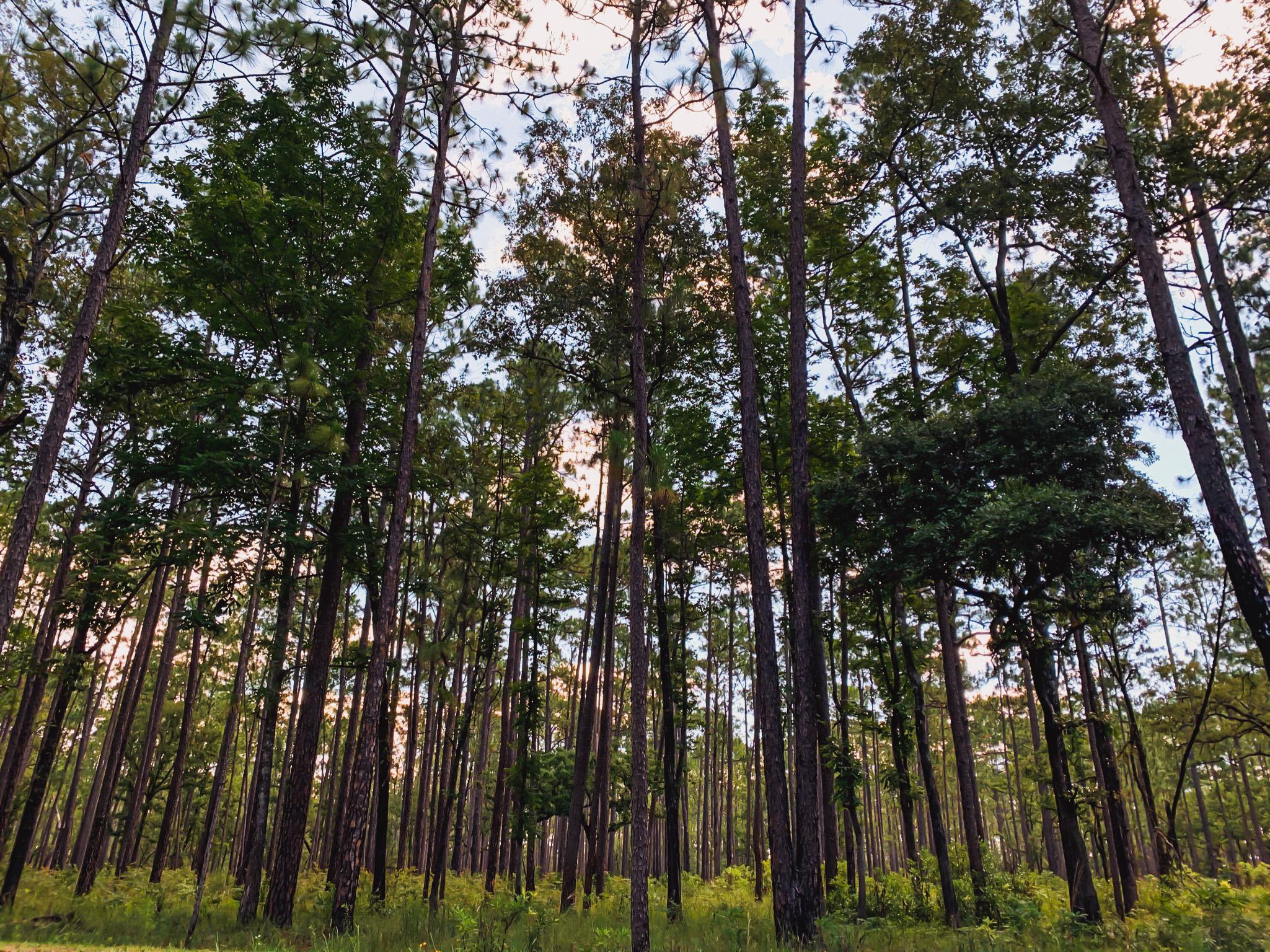 Plan your visit
Tours: There's a self-guided tour of the park which you can access through your phone. Look out for the signs located around the park!
Nature Center: opens Friday – Sunday 10 am to 2 pm.
Museum: opens daily from 9 am to 3 pm
Fees: $5 per vehicle
Park hours: 8 am until sundown, 365 days a year
Location: 410 SE O'Leno Park Rd, High Springs FL 32643
---
Like it? Pin it! Share it!