Central Florida definitely has a lot to offer when it comes to hiking trails. Many hikers will agree on the fact that the Orange Trail at Wekiva Springs is one of the most popular hiking trails in Central Florida. While others might say that the Black Bear Wilderness Area Loop Trail–which is located in Sanford, has without a doubt become super popular. So much so, that there's actually been a surge of hikers recently, resulting in parking issues with the small lot available.
The first time I hiked this trail, was with a group of female hikers that I met through Facebook Groups. It was a super fun experience to meet others who love hiking as much as I do!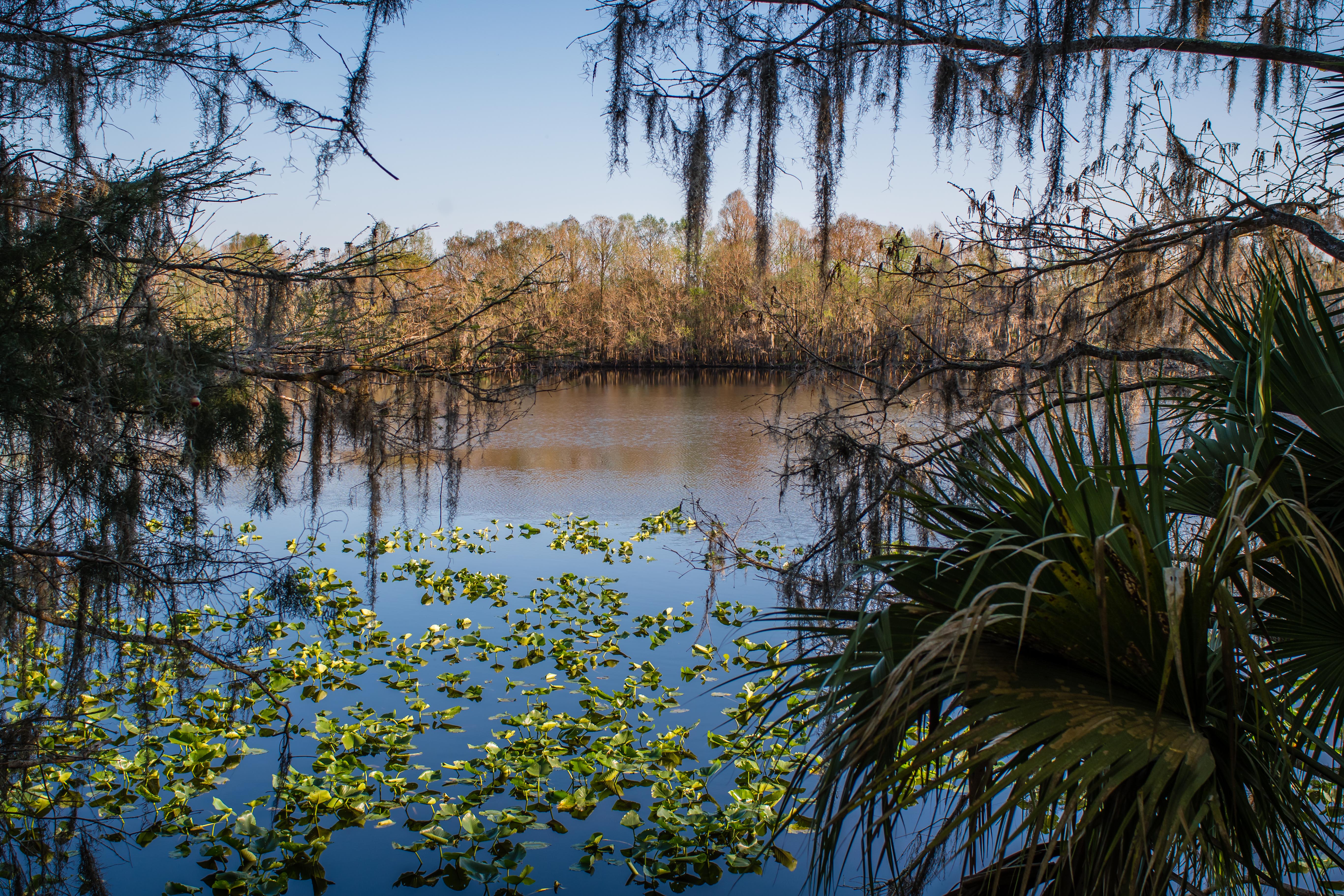 While there are many reasons as to why hikers love the Black Bear Wilderness Area, I honestly believe that the views take the number one spot. Every time I hike this trail, I'm in complete awe of all the natural, scenic beauty. Although I haven't seen any bears the times that I've hiked here, yes, there are bears! I, however, have experienced the amazing view of a herd of wild pigs. I've also seen gators but of course, I'm not happy about that.
Two Ways to Enjoy Hiking at the Black Bear Wilderness Area
Although this is a loop trail, you can divide it into two separate hikes. No matter which option you choose, you will start at the same trailhead. Shortly after beginning your walk, you will reach a 'fork' or a 'Y' intersection at the boardwalk. To hike the Black Bear Wilderness Area, I recommend you start counter-clockwise–and I'll tell you why in a minute. Meaning, you will take a right at the fork to continue your hike. Here are the two options on what to do next.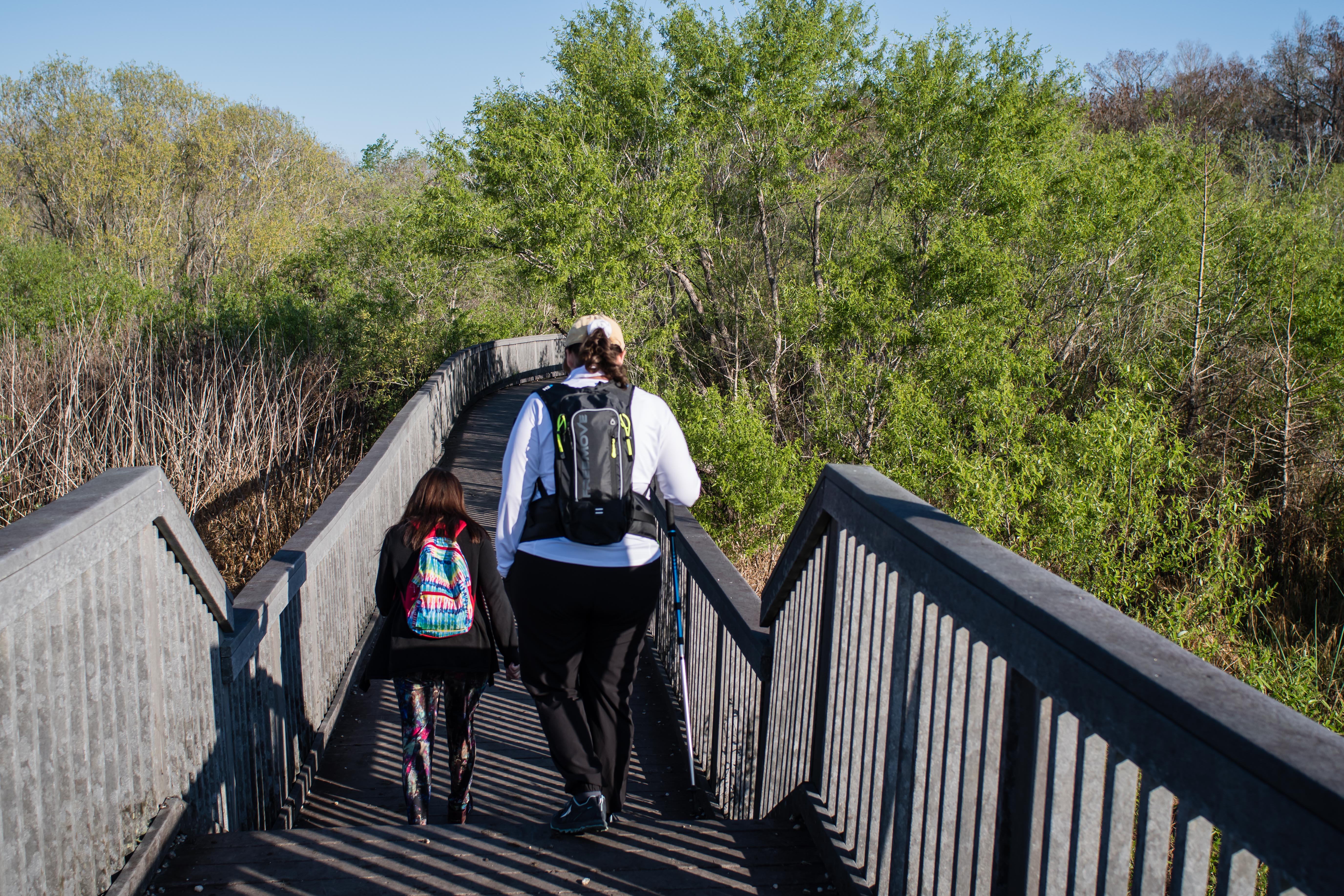 St John's River Scenic Trail – this is a 1-mile hike that will take you to the boardwalk right along the St. John's River. You can stop for pictures, enjoy the view, and then go back the same way you came.
The Loop Trail – If you want to complete the loop trail, just continue your hike alongside the St. John's River. This loop is a 7.1-mile trail and there are no shortcuts, but you will find mile markers along the trail.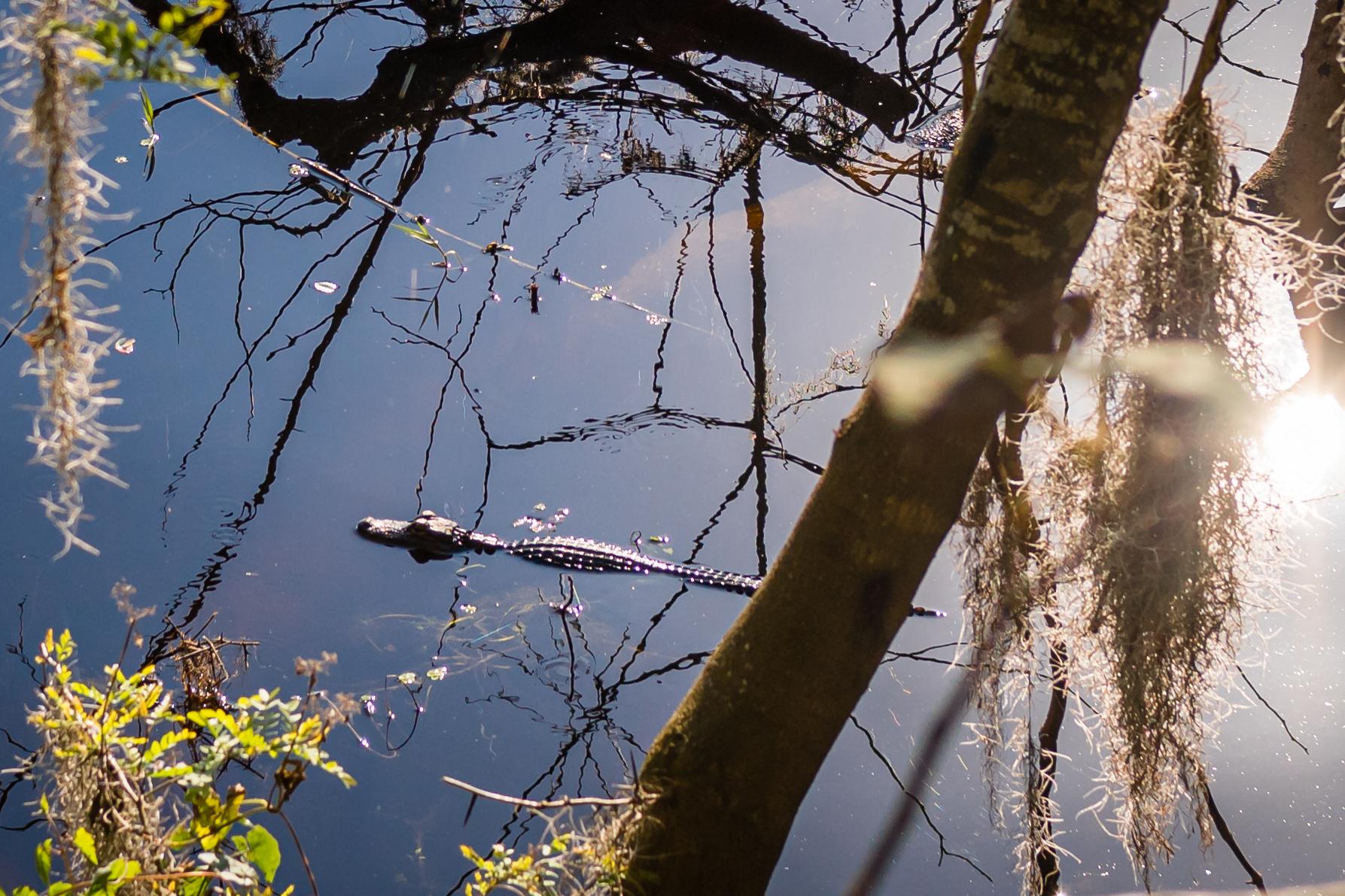 Things you Should Know Before Hiking the Black Bear Wilderness Loop Trail
As much as I love this hiking trail in Sanford, there are some things I feel that I have to share. Here's what you should know before heading out.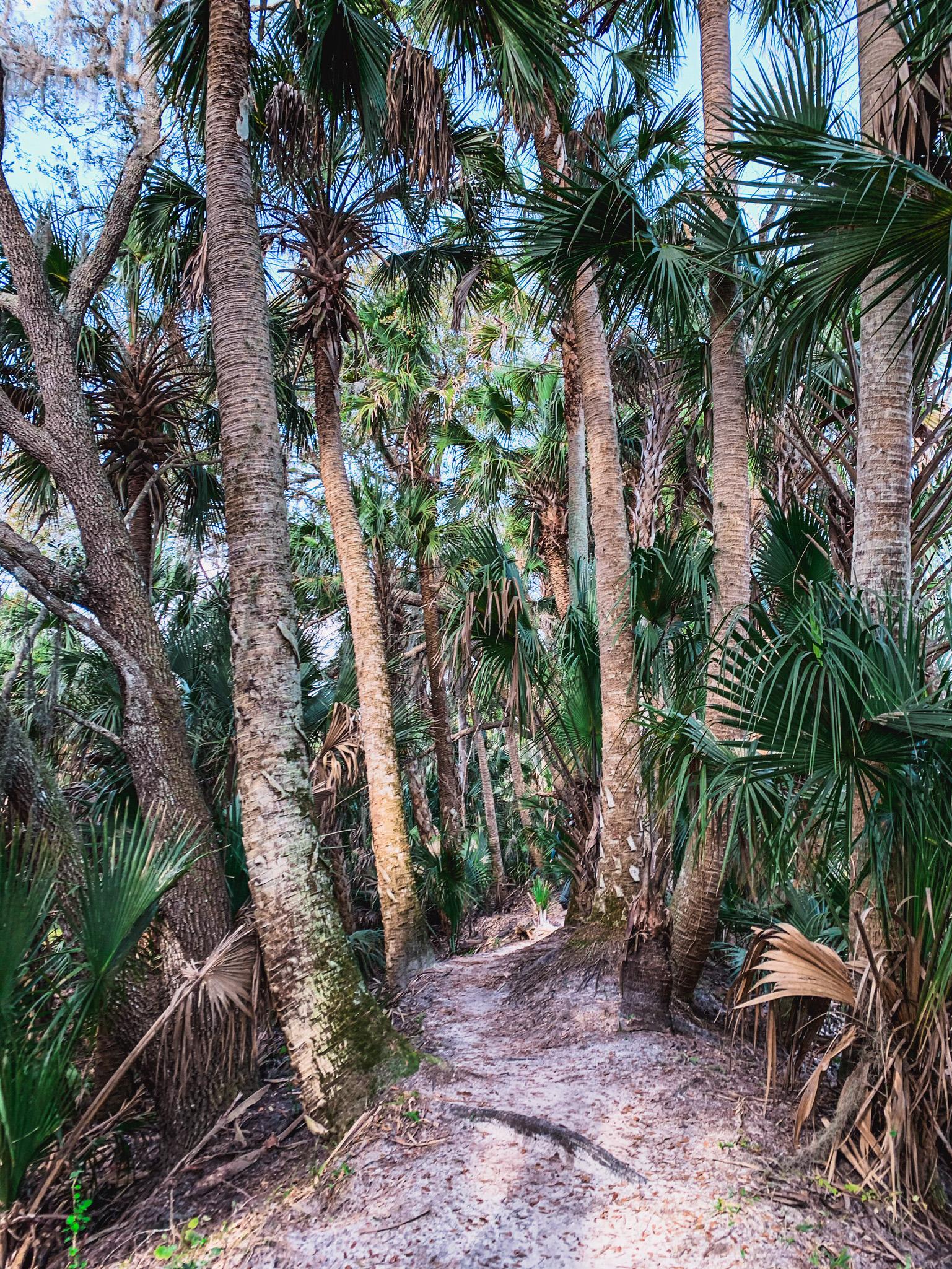 1. Start hiking counter-clockwise
Contrary to what others might say, the best way to hike this trail is counter-clockwise. Why? There are many, many roots along the trail, along with steep curves and elevation for the most part of the trail. For this reason, It's best to hike these parts of the trail while you are still energized. Otherwise, you will reach the hardest parts feeling tired, and going down the rooted trail can cause you to trip and lose balance.
2. It's not an easy hike
Due to its uneven terrain filled with roots, this is a moderate-difficult trail. It can get quite challenging at times and by all means, you should be prepared. YES to hiking boots and NO to sneakers. Hiking poles can come in handy.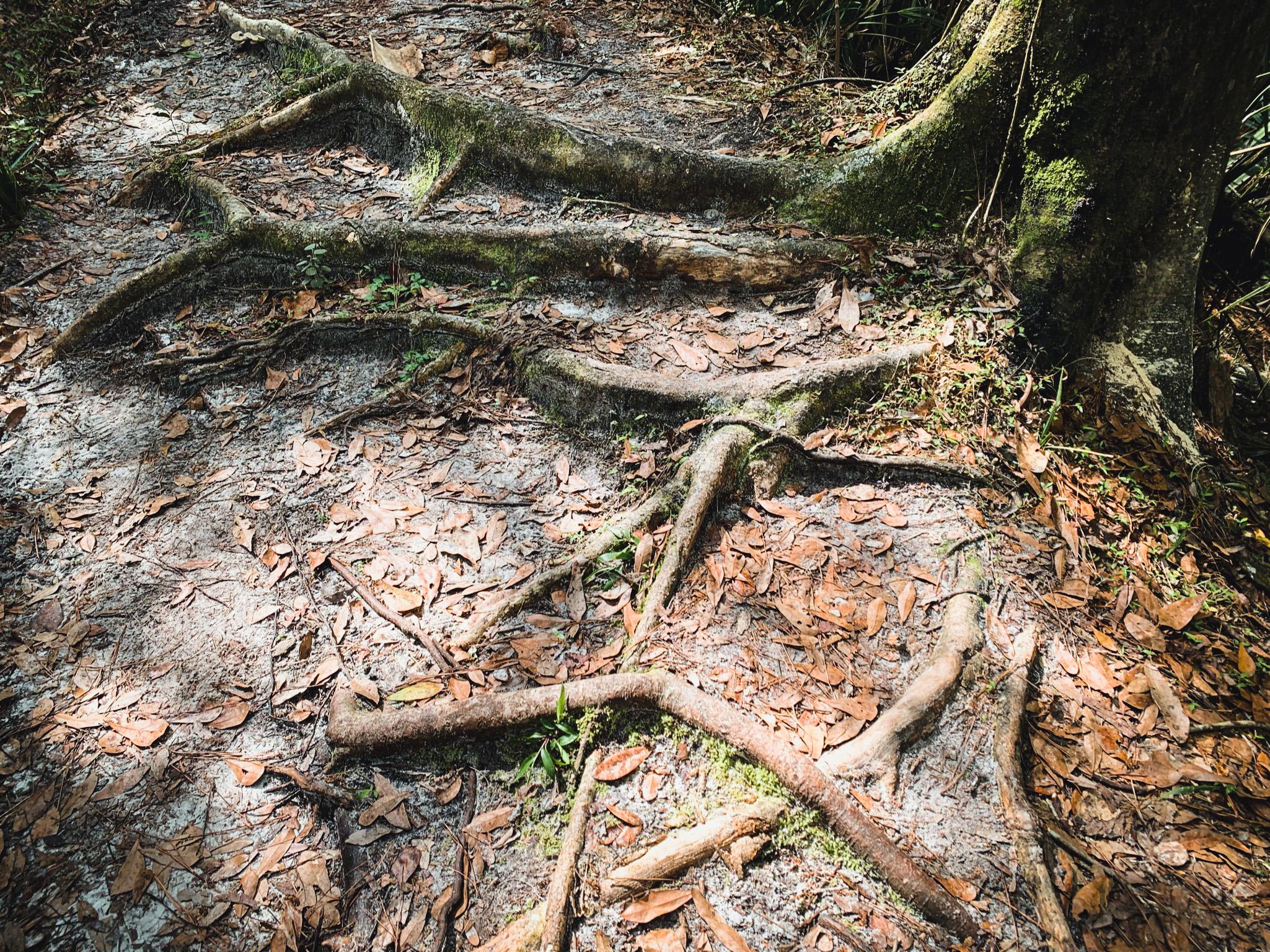 3. There are
no

restrooms

No restrooms at the trailhead or along the trail. Please come prepared with necessary items in case nature calls.

4. It's a loop trail with
no

shortcuts

There are no shortcuts within the trail. The Black Bear Wilderness Loop Trail is a 7.1-mile hike and it can feel strenuous. However, there is a primitive campsite just about halfway, with a shelter/picnic table. This is actually where I stop for snacks and a break.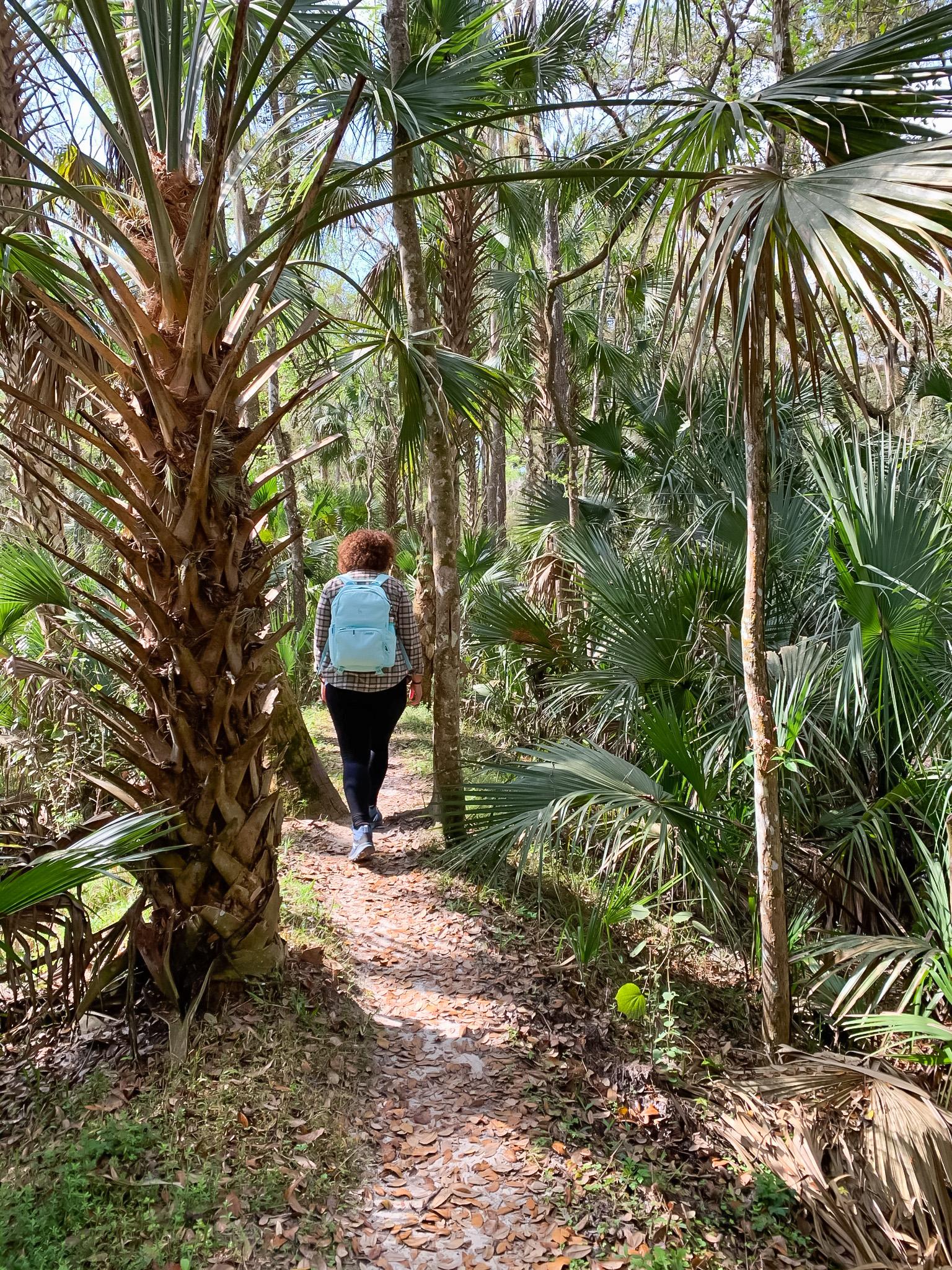 5. The trail can get extremely slippery
Be extra careful if it rains, or when hiking this trail days after it had been raining. Due to the nature of the muddy terrain, it can become extremely slippery and dangerous. Additionally, there is a marsh on both sides of the trail. If you can avoid this trail on rainy days, even better! Regardless, please check the weather and plan accordingly.
6. Scenic views of the Black Bear Wilderness Area are awe-striking!
Without a doubt, this is one of the most scenic hiking trails in Central Florida. Additionally, there are 14 boardwalks along this trail that give you plenty of photo opportunities. Bring your camera, soak in the views, and enjoy the beauty of the real Florida!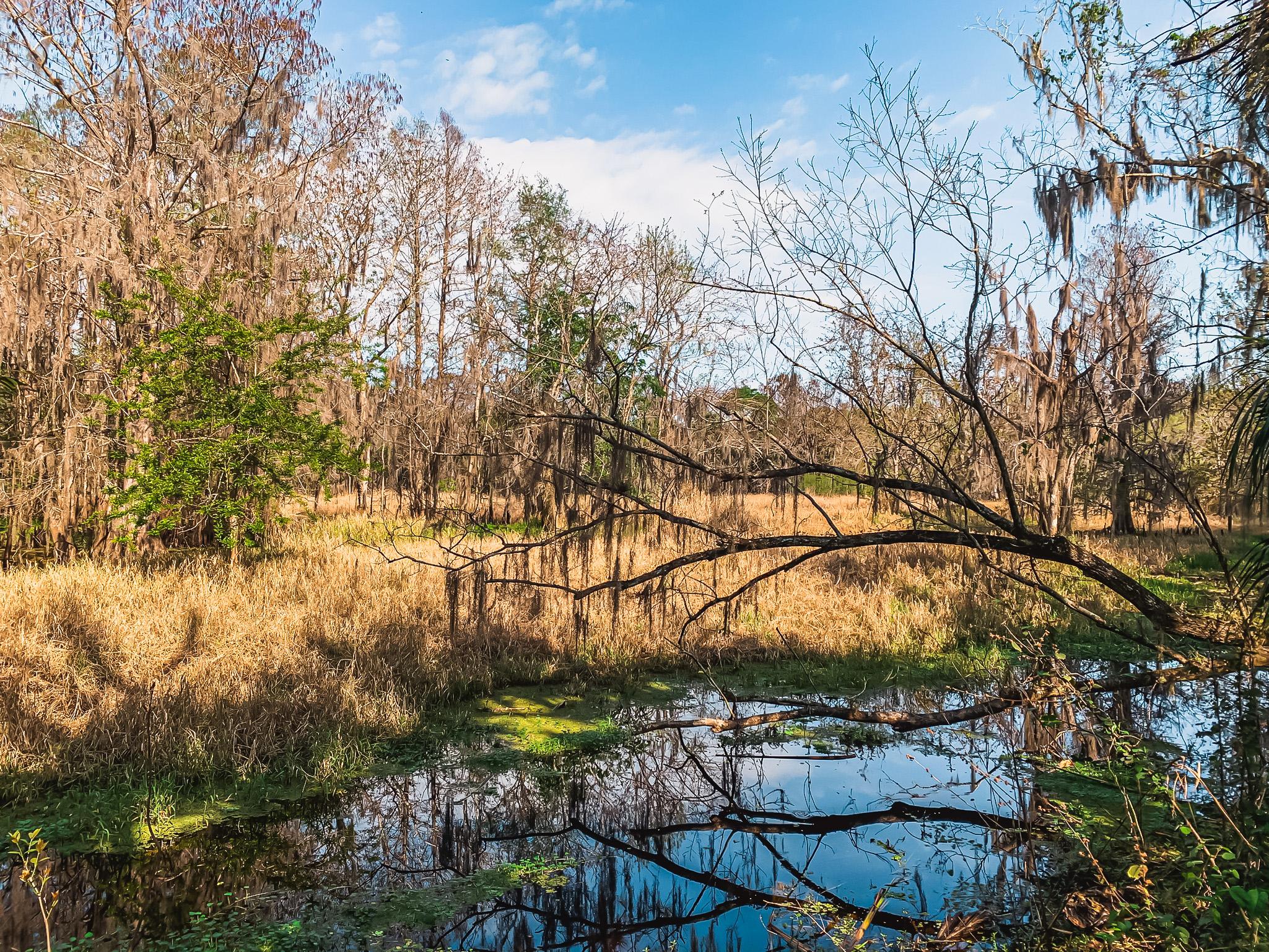 Plan your Trip
Fees: none
🗺 Grab your trail map
Hours: dusk until dawn, every day of the year
Address: 5301 Michigan Ave, Sanford, FL 32771
---
Like it? Pin it! Share it!