Antelope Island State Park in Utah has incredible scenery that's quite different from the rest. It's unlike the rest of the parks in the beautiful state of Utah, where mountains and red rocks rule the landscape. Here, the Great Salt Lake and free-roaming herds of Bison are the highlights of the park.
And although I didn't get to see a herd of these very popular animals, I did catch a glimpse at a couple of them. Bison are majestic creatures!
Surrounding Antelope Island is Great Salt Lake–commonly known as 'America's Dead Sea'. This state park is located in the southern part of the lake, being also the largest Island located within the Great Salt Lake.
During my visit, it was both concerning and impressive to see the extreme dryness of Great Salt Lake.
The lake level right now is only inches away from being at its lowest in more than 50 years. Drought, climate change, and the diversion of the water into surrounding towns are making this worse by the minute.
Read more about why this is alarming in this article on the Great Salt Lake.
Regardless of this, Antelope Island and the views of Great Salt Lake and definitely trip-worthy!
Reasons to Visit Antelope Island State Park
During my trip, I had a short amount of time on my itinerary to visit the island. Nonetheless, it was enough to know that this Utah state park is very much worth the trip.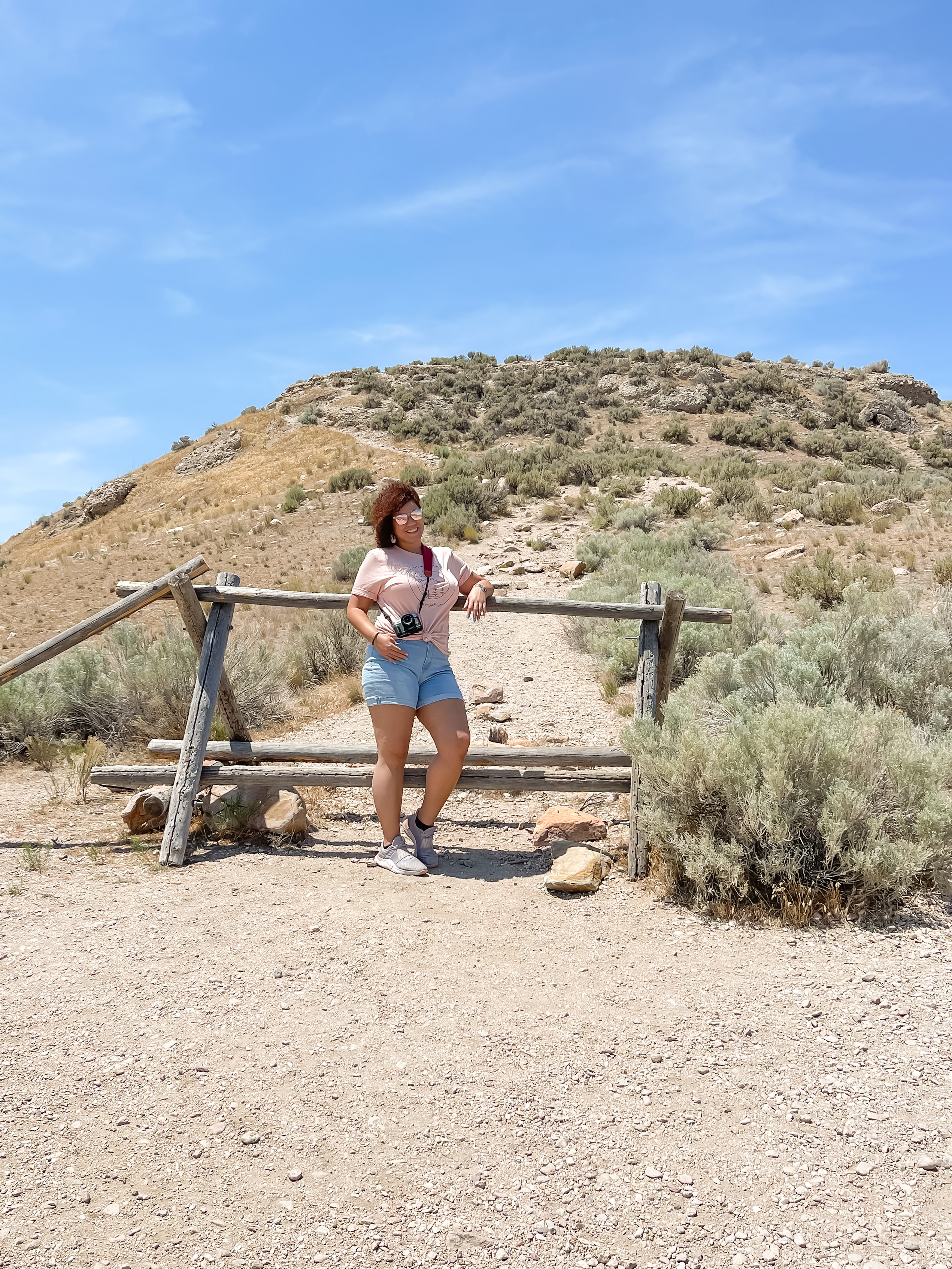 1. Views of the Great Salt Lake
Once you pass the gate, you'll immediately be mesmerized by the beauty of Great Salt Lake. The great thing about this state park in Utah is that you can enjoy a lot of it without even hiking. Just soak in the views!
2. Hiking Trails on the Island
There are more than a dozen hiking trails on Antelope Island. For our short visit, we decided to hike Buffalo Point Trail, which is a moderate 0.4-mile hike with an elevation gain of 248 feet. This trail offers some of the most spectacular views of the island and the Great Salt Lake.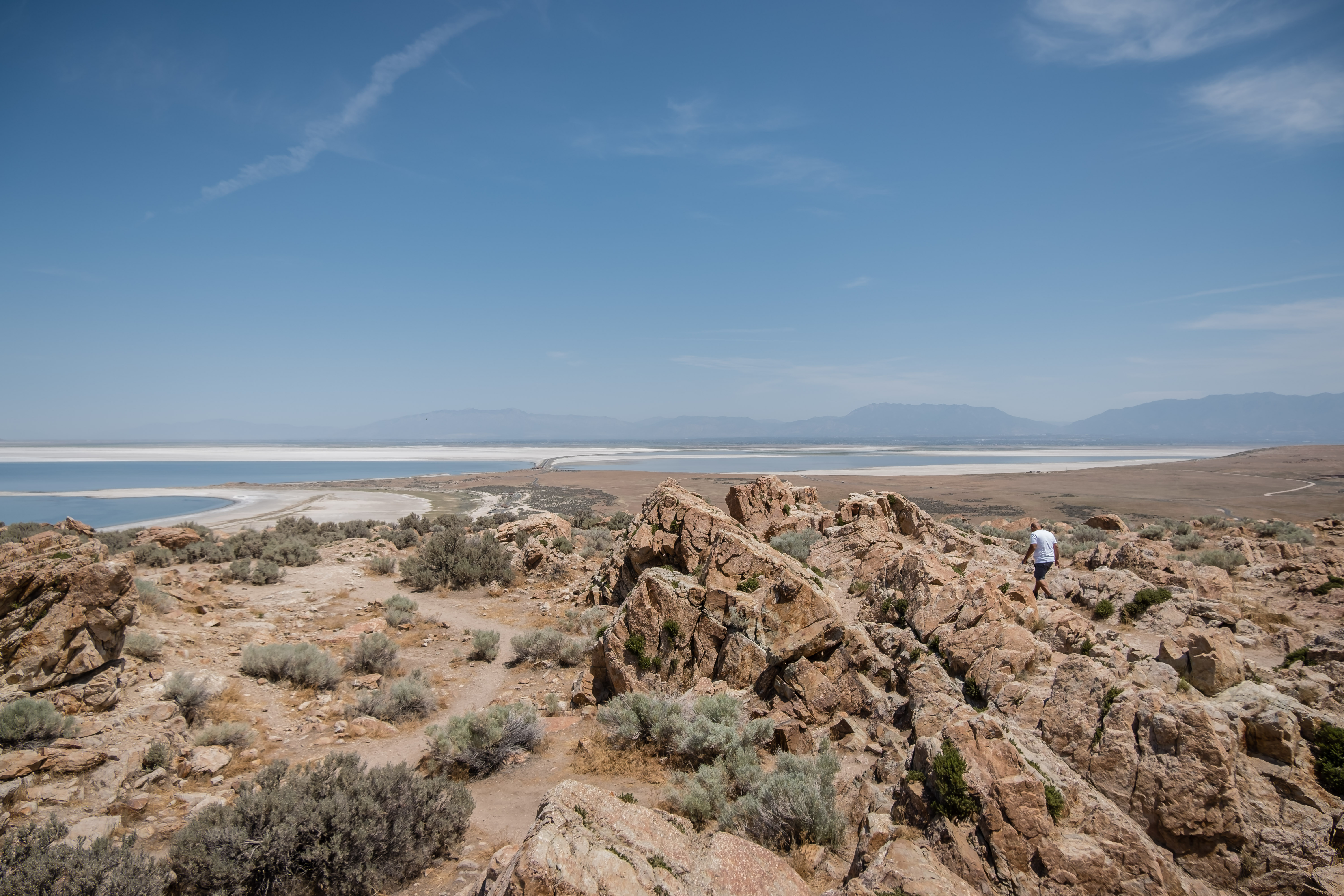 3. Bison
Of course, Bison! Bison are what Antelope Island is most famous for. The Bison were introduced to the park in the late 1800s and the best time to see them is during the annual Bison round-up which occurs in the fall season. However, we were able to see 2 of them–one of which we saw just driving around the island.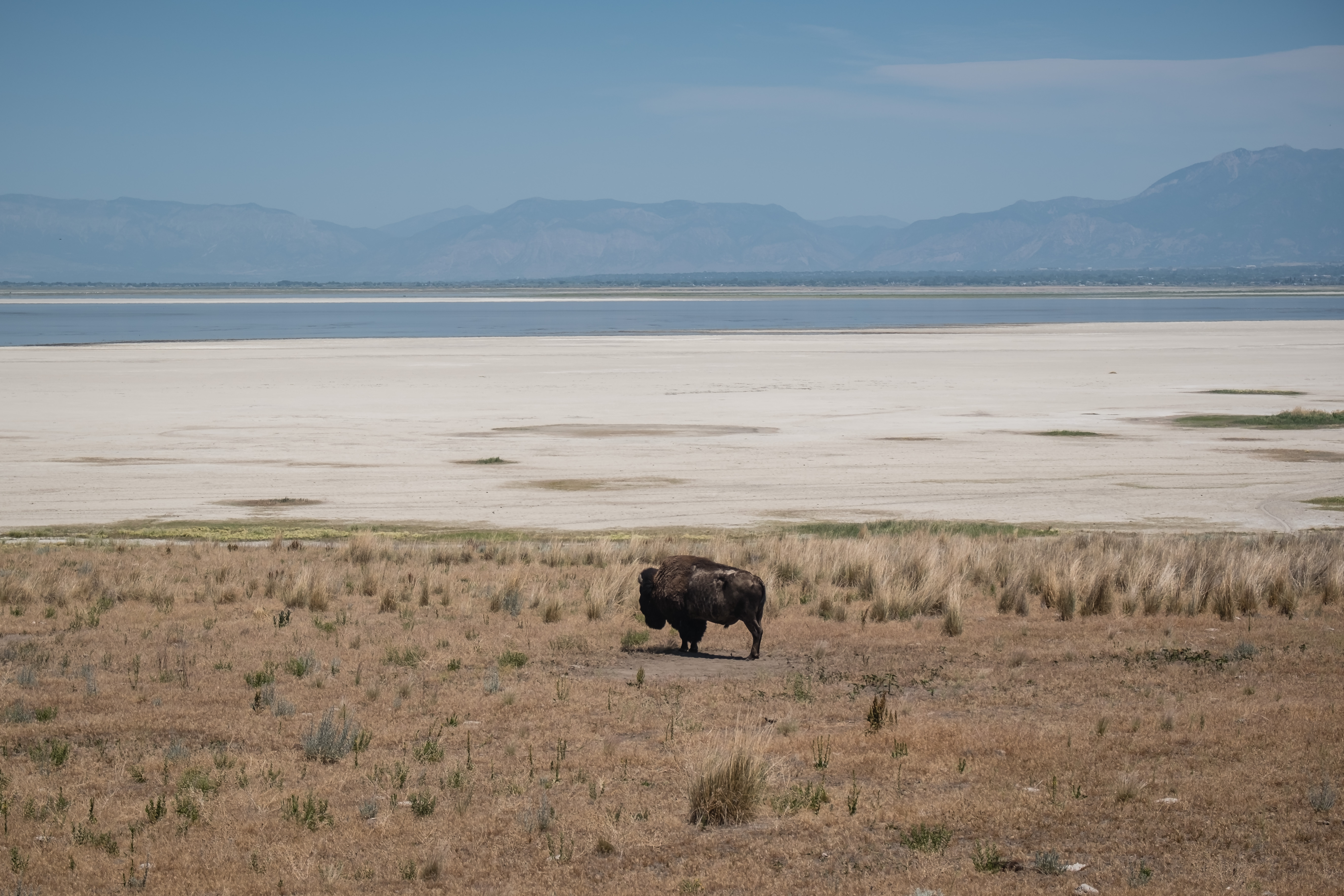 4. Antelope Island Camping
For those who have more time to be on the island, camping here is a great option. Camping in any of the three campgrounds on the island is a great idea for those who wish to hike all of the trails available.
Bridger Bay Campground – Includes picnic tables, fire pits, and vault toilets. No water or electricity, and shade is available in some sites.
White Rock Campground – Includes the same as Bridger Bay Campground.
Ladyfinger Campground – Includes picnic tables and tent pads. Open fires are not allowed, and there is no water, electricity or shade.
5. A chance at a different, yet stunning landscape
We all go to Utah for the breathtaking rock formations, slot canyons, and arches. But this island offers a chance at some beautiful and unlikely views in the state. Furthermore, in 2017, Antelope Island became the state's 9th International Dark Sky designated park.
With this designation, Utah is now the leader of International Dark Sky Parks in the world! Amazing, right?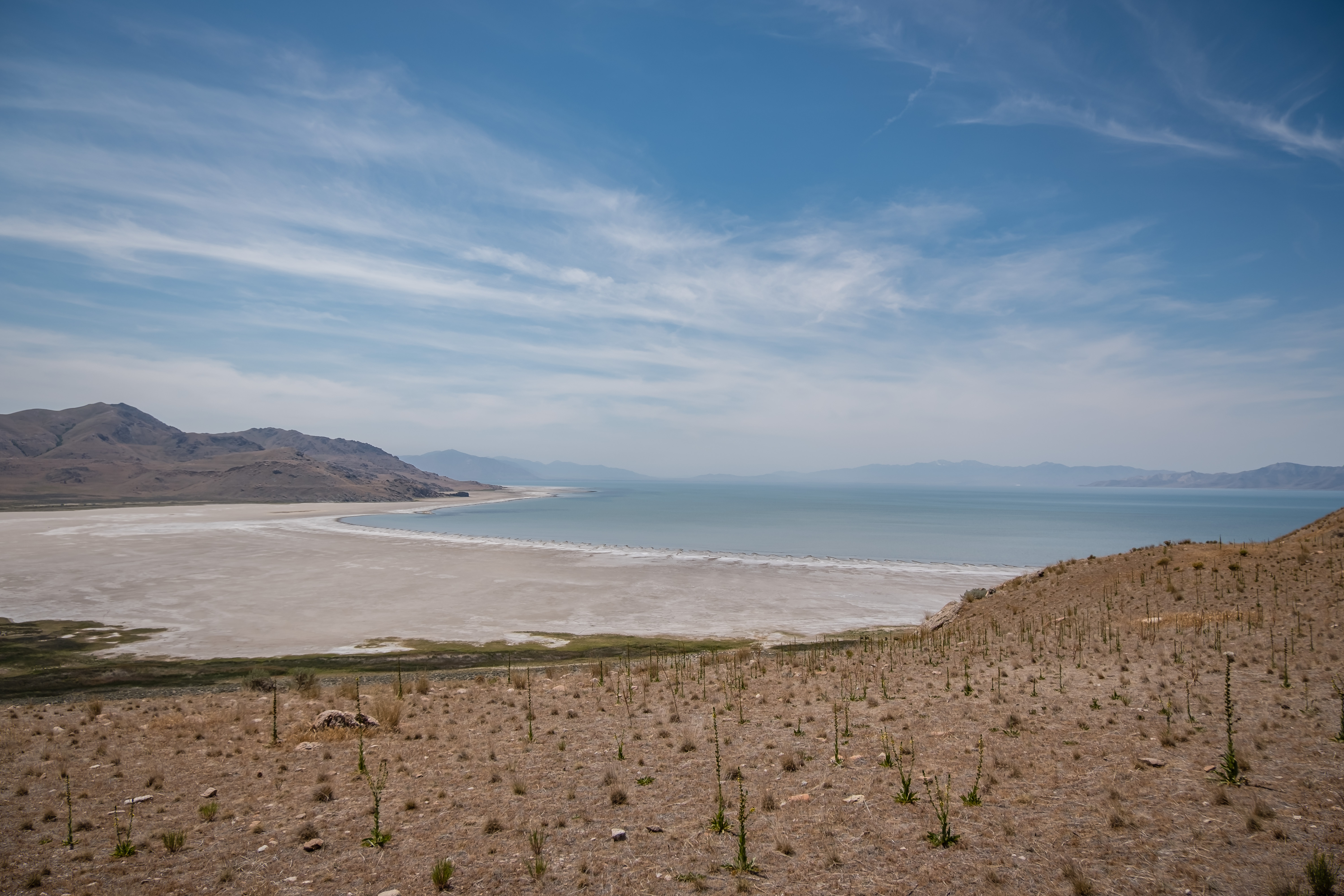 Plan your visit
Hours: March – October it's open from 6 am to 10 pm, and November – February park is open from 6 am to 6 pm.
Fees: $15 per vehicle (up to 8 people).
Address: 4528 W 1700 South, Syracuse, Utah, 84075
Would you visit this Utah state park? Let me know in the comments!
---
Like it? Pin it! Share it!