As far as travel goes, 2021 has turned out to be a great year for trying new things. After being in lockdown for more than a year, people want to get out and explore! It's for this reason, that adventure travel is now on the rise and seems to be at the top of the list for many travelers around the world.
Therefore, outdoor recreation has seen an enormous increase and it's only the beginning. For many, this might be their first time exploring outdoors.
And for others like myself, this is just a time to continue exploring what we love the most.
Where to Go for Adventure Travel in Florida
Regardless of your experience with the outdoors or with adventure travel, a list with some pretty cool places to visit is always a good place to start.
1. Snorkel at an Underground Spring Cave – adventure travel must!
Devil's Den Prehistoric Spring is one of those places that you'll keep falling in love with. This is adventure travel at its finest! No swimming–only snorkeling and diving are allowed inside the cave. Just watch your step when going down to the cave.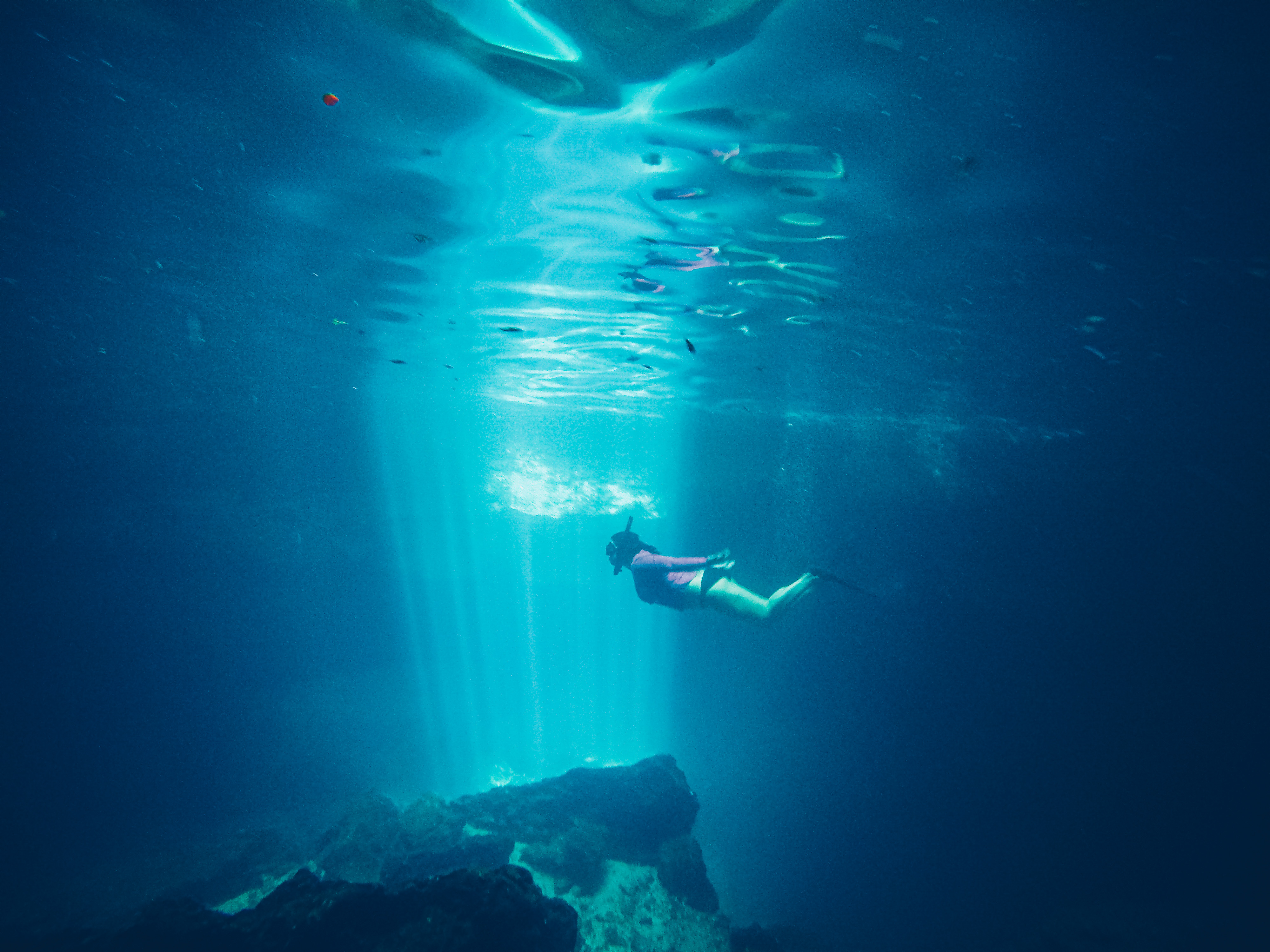 2. Climb Florida's Tallest Lighthouse
At 175 feet tall, Ponce Inlet Lighthouse is Florida's tallest lighthouse. It's beautiful all around! You can climb up its 203 steps all the way to the top for an amazing view of the east coast. FYI, Ponce Inlet Lighthouse & Museum has an entrance fee.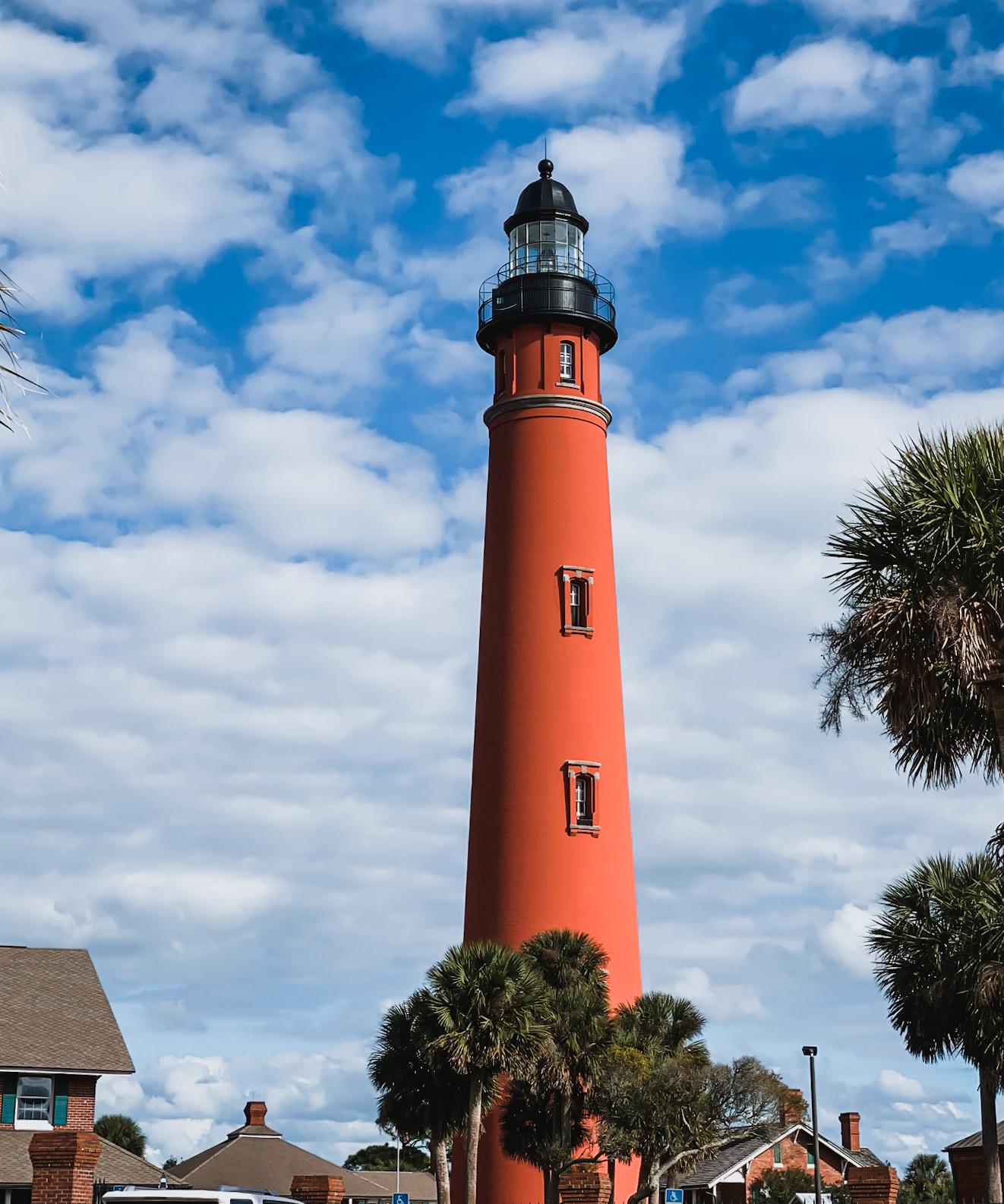 3. Go on an Airboat Ride in the Everglades
Airboat rides in Florida are very, very popular. And going on an airboat ride in the Everglades is an epic outdoor adventure! There are many different options for airboat rides, and most of them have a 30-minute ride option.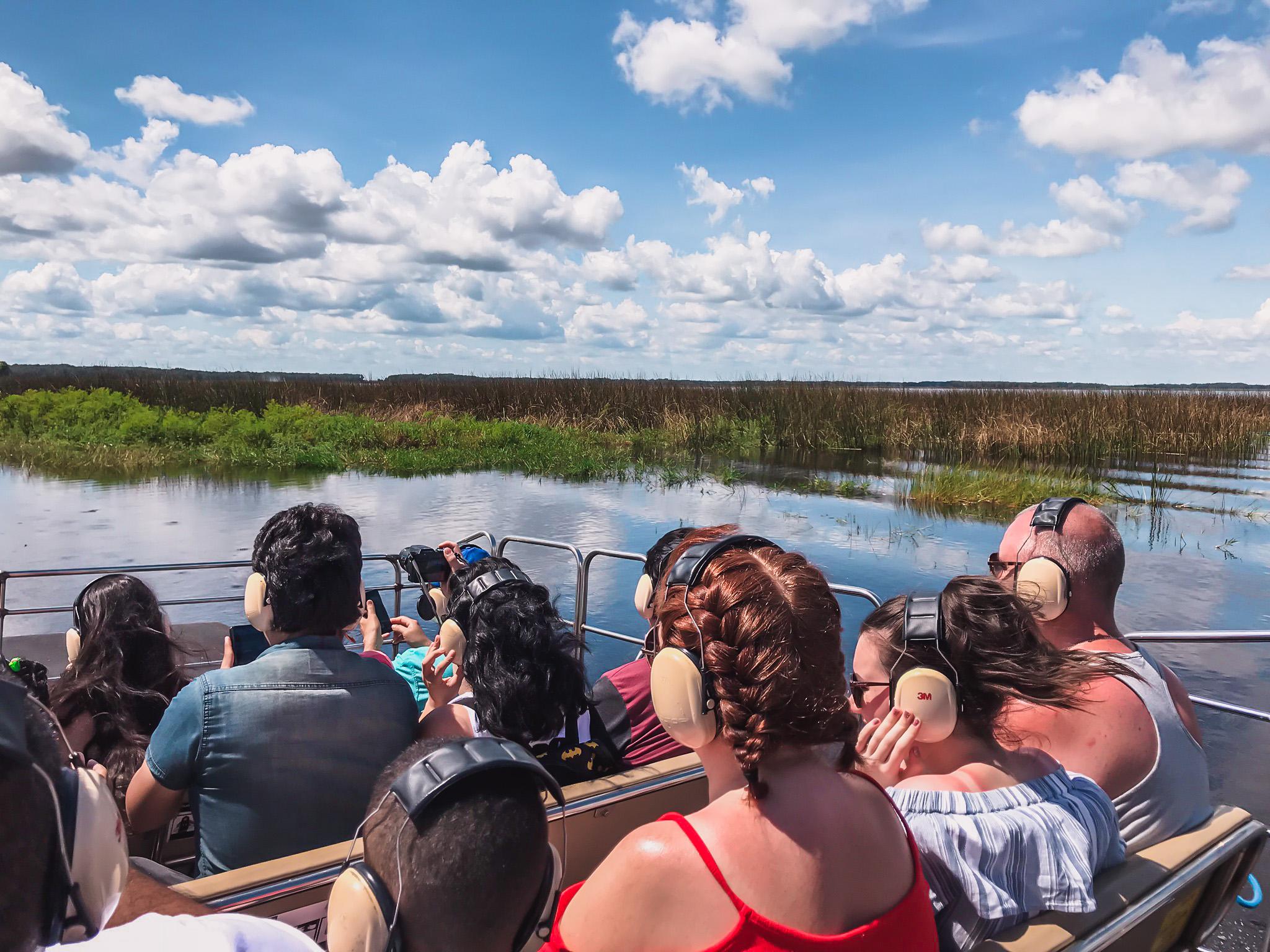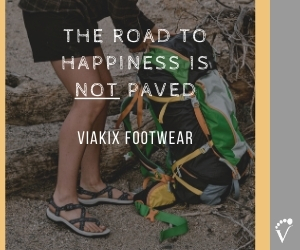 4. Take a Cave Tour at Florida Caverns State Park – an adventure for the whole family!
Florida's only dry caves are located in Florida Caverns State Park in the northern city of Marianna. Going inside these caves is both surreal and incredible. The tour takes you through the 10 cave rooms and it's a great adventure travel idea for the whole family.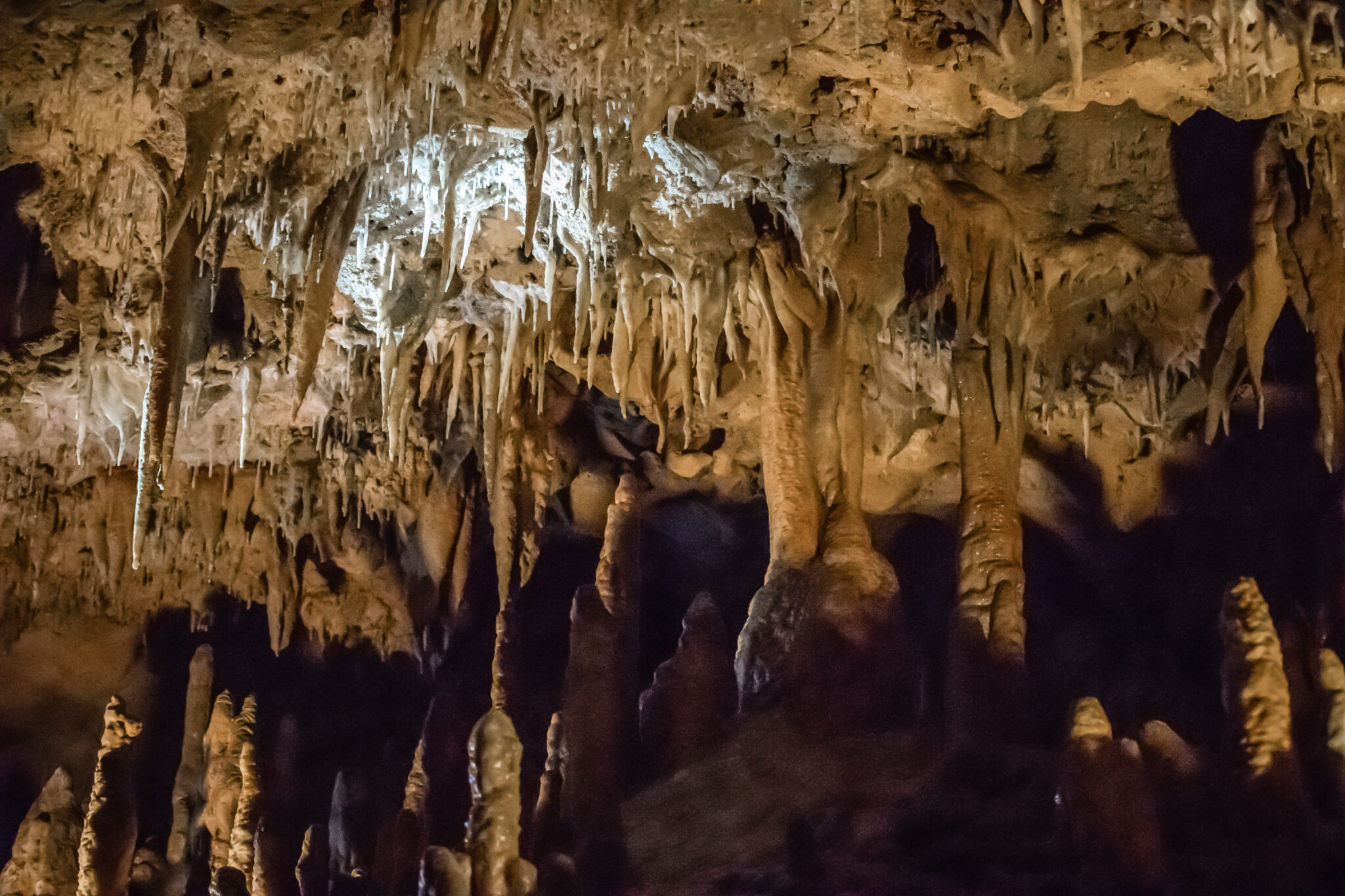 🔖 In a rush? Save this pin to read later!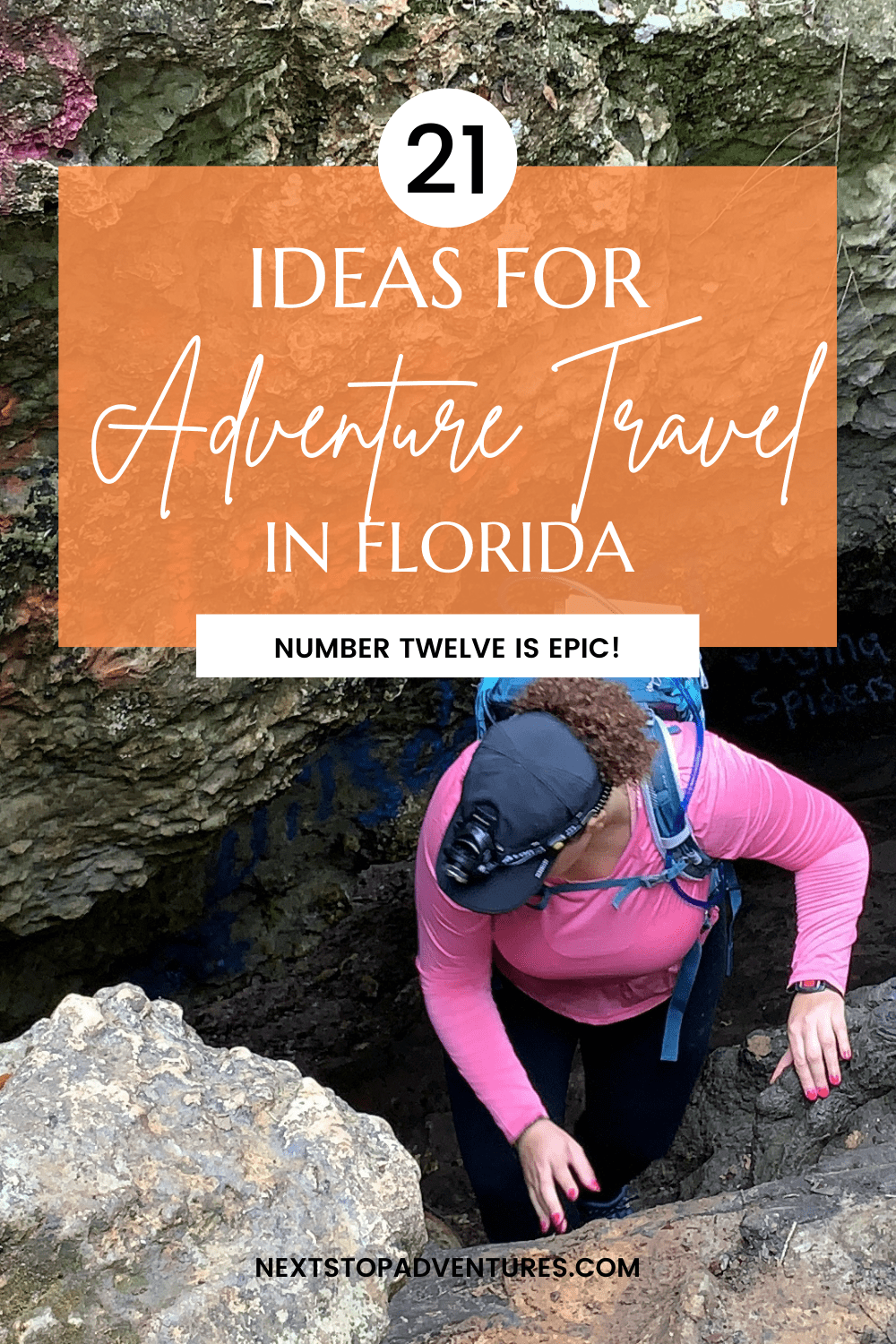 5. Go on a Hot Air Balloon Ride
Hot air balloons are magical! And here in Florida, we seem to know quite a lot about magical things. A hot air balloon ride in Orlando is a great adventure! However, there are other places like Tampa, Jacksonville, and St Augustine, that also offer hot air balloon rides in Florida.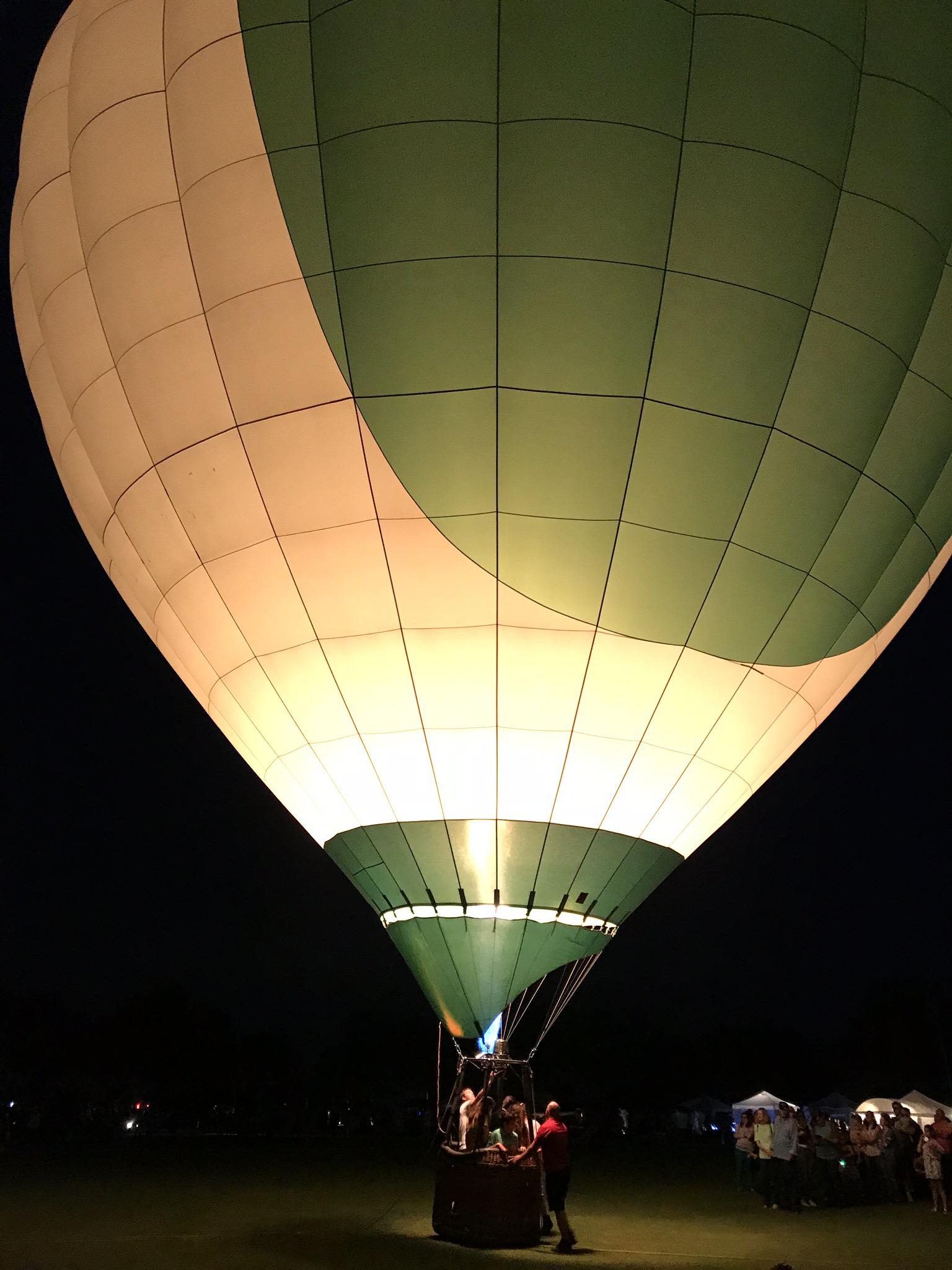 6. Solo Hike on one of Florida's Beautiful Trails
As an avid hiker, hiking is one of my favorite things to do outdoors. Florida has some amazing places where you can go on a solo hike and enjoy the natural beauty that Florida has to offer. In Central Florida, Wekiva Springs is an amazing place for solo hiking.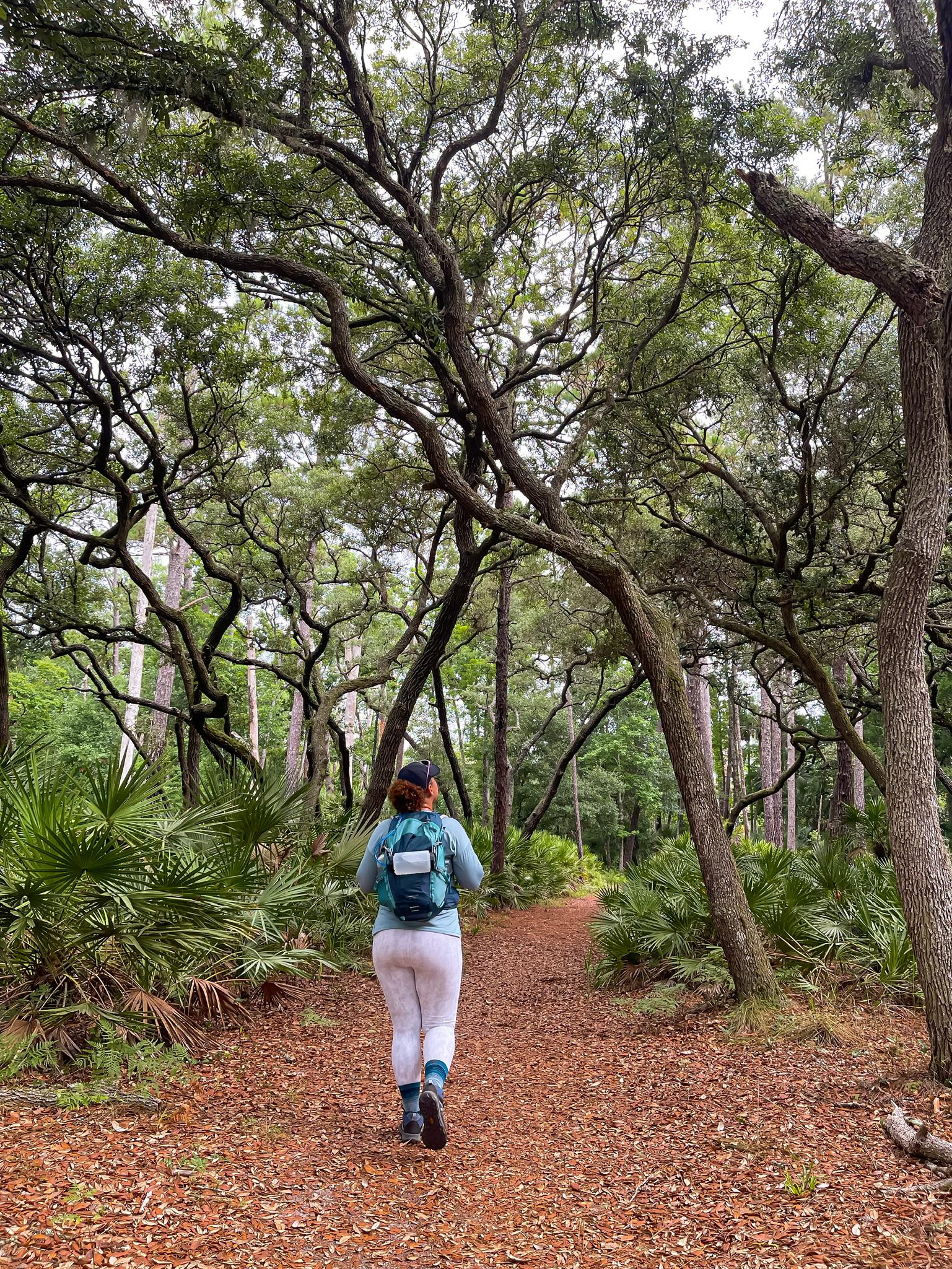 7. Spend a Weekend on a Florida Beach Town – great for a getaway!
Florida beaches are known worldwide for their incredible shades of blue. This is why it makes total sense to spend a weekend in one of Florida's beach towns. For starters, Florida Keys, St. Lucie, and Sanibel Island can really make your trip an even more memorable one.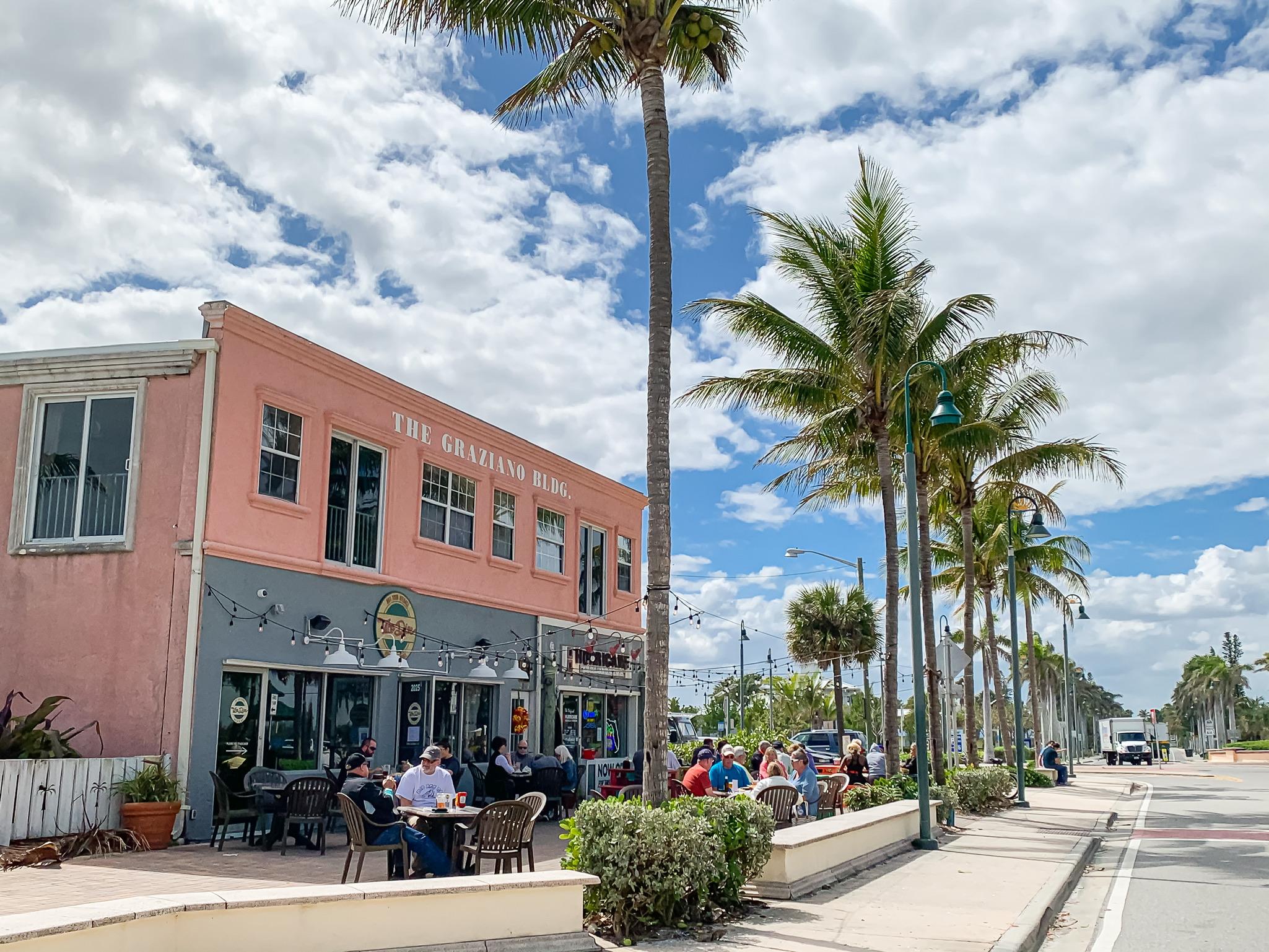 8. Visit One of the Largest Living Oak Trees in the South
It's over 400 years old and it is majestic! This Fairchild Oak Tree is the main attraction in Bulow Creek State Park. Its beauty is everlasting! Bring your hiking shoes and hike along the 6.8 mile Bulow Woods Trail, which leads to Bulow Plantation Ruins State Park.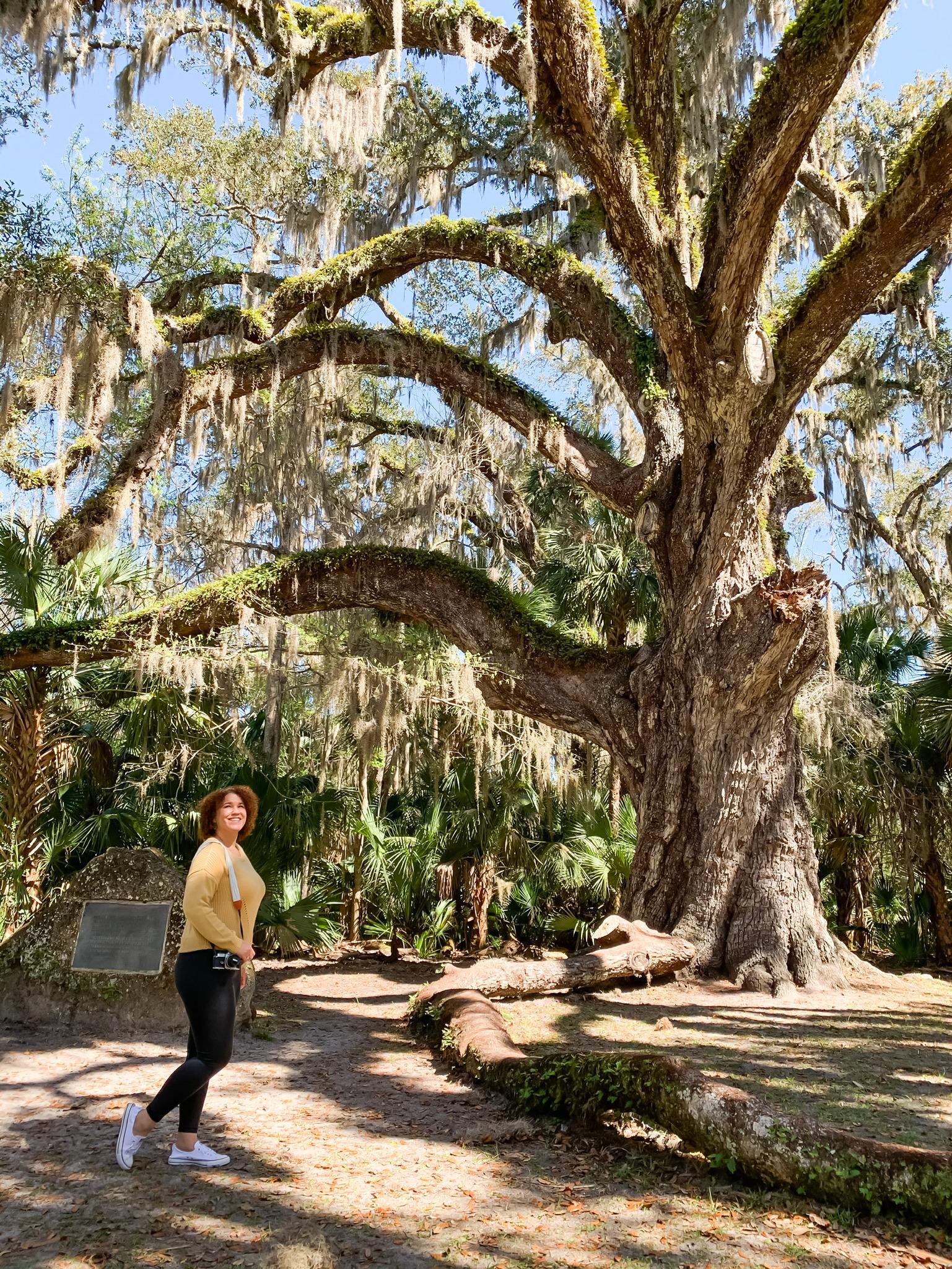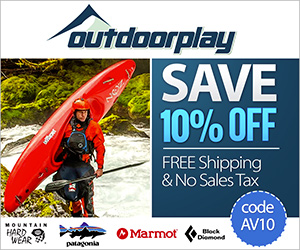 9. Go Paddleboarding
Water activities are huge in the Sunshine State! I recently got my PADI Open Water Diver Certification and I can't wait to start exploring the underwater world as well. Paddleboarding in Florida is super fun and it's a great way to get familiar with all the amazing springs and lakes.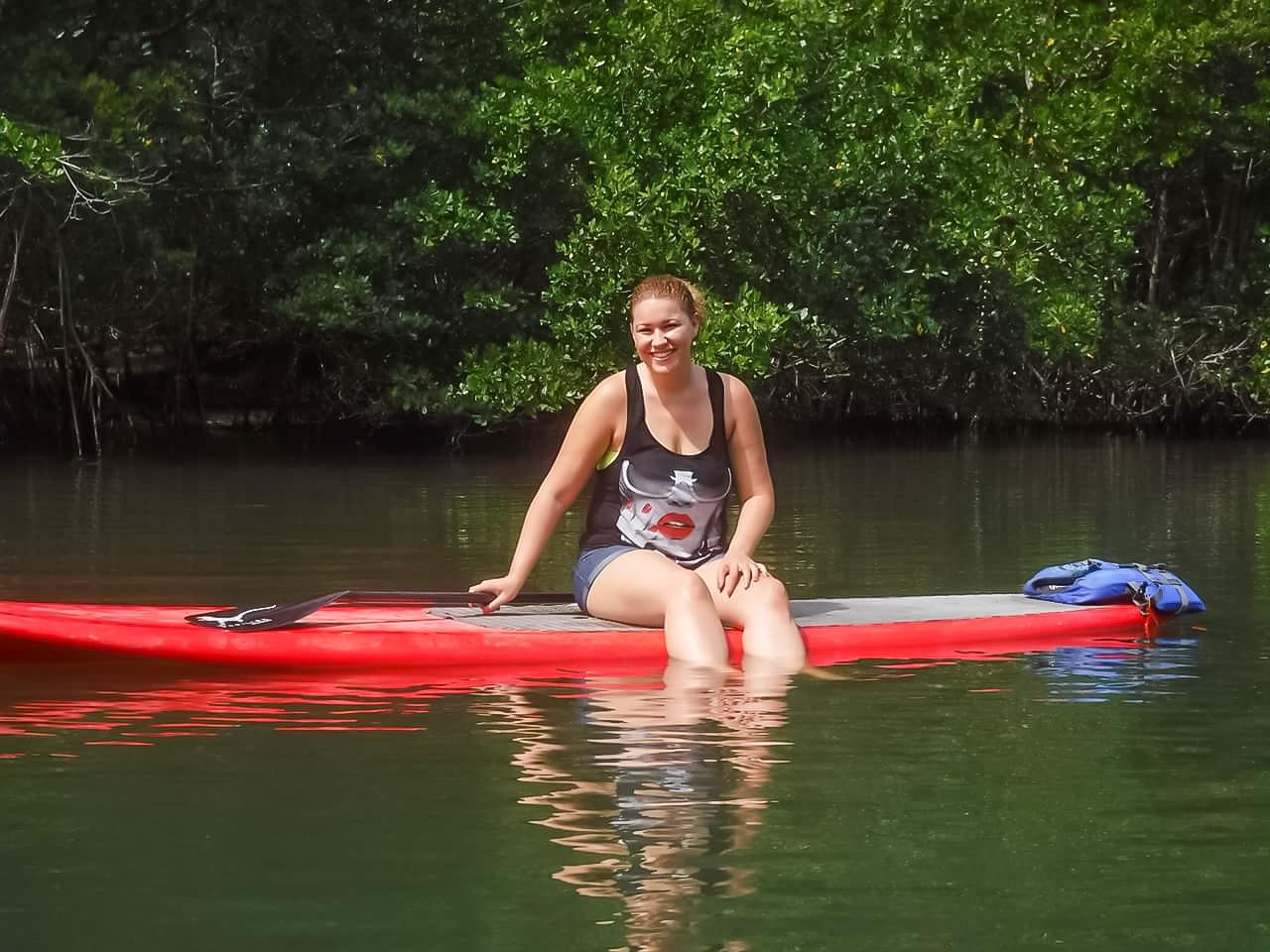 10. Swim in One of Florida's Natural Springs
The crystal-clear water of Florida springs is simply breathtaking. There are a great number of springs where you can enjoy swimming, snorkeling, diving, kayaking, and paddleboarding. Some of the best springs for swimming in Central Florida are Wekiva Springs, Alexander Springs, and Blue Springs.
Check out these 21 Awesome Ideas for Florida Adventure Travel in 2021! #adventure #travel
Click To Tweet
11. Do Some Cave Exploring
Caves in Florida? Oh, yes! There are caves in Florida and you can explore them! Tucked inside the Withlacoochee State Forest, there are over 37 caves that have been discovered. Many of these are closed to the public, but others aren't. Follow these safety measures and tips for cave exploring.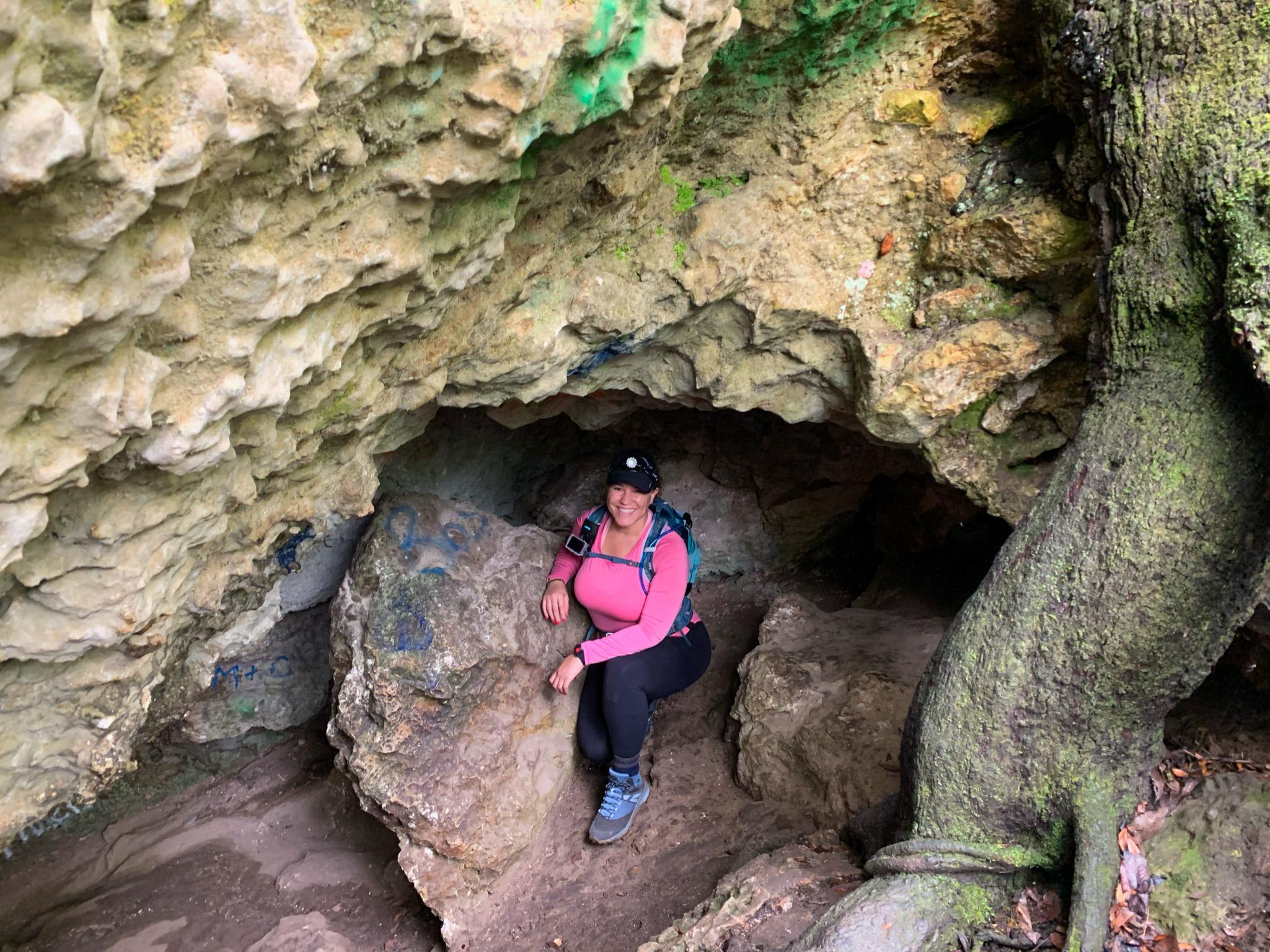 12. Go Camping at the 'Red Light District' and Watch the Milky Way – adventure travel must!
Did you know that Florida has its very own International Dark Sky designated park? Kissimmee Prairie Preserve State Park is Florida's first dark sky park and it's an absolute nature sanctuary. To see the Milky Way, camp at the 'Red Light District'. No artificial lighting is permitted, only red light.
13. Hike the Historic Catwalk on The Cypress Swamp
This narrow and single-railed walkway was placed on the National Register of Historic Places in the 1930s. The catwalk, located in Highlands Hammock State Park, takes you through a swamp surrounded by beautiful cypress trees. This is real Florida!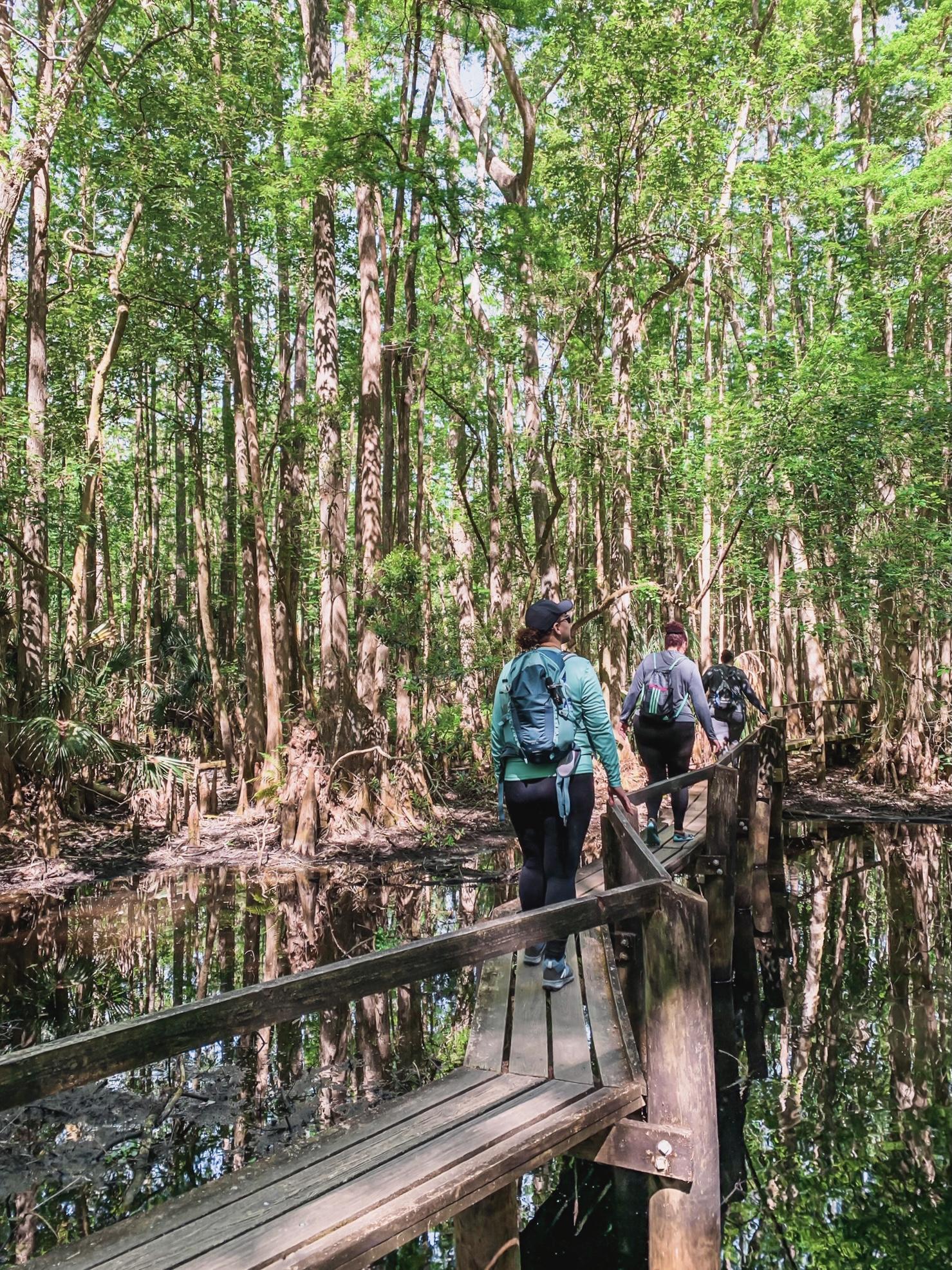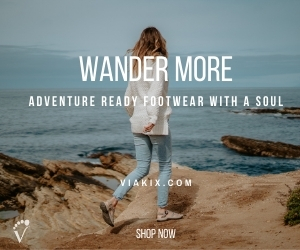 14. Visit a Green Sulfur Spring
This lush green-colored spring produces almost a million gallons of water daily! Green Springs is one of Central Florida's hidden gems with all the rainforest vibes. Plan your visit during a clear and sunny day to view the spring at its brightest. No swimming allowed.
15. Check Out Florida's Waterfalls
Waterfalls? Heck, yes! These are not Florida's largest waterfalls, but they are a one-of-a-kind view! You can check out these waterfalls in Florida during your visit to Rainbow Springs State Park. Additionally, you can hike the trails in the park and swim in its crystal-clear spring.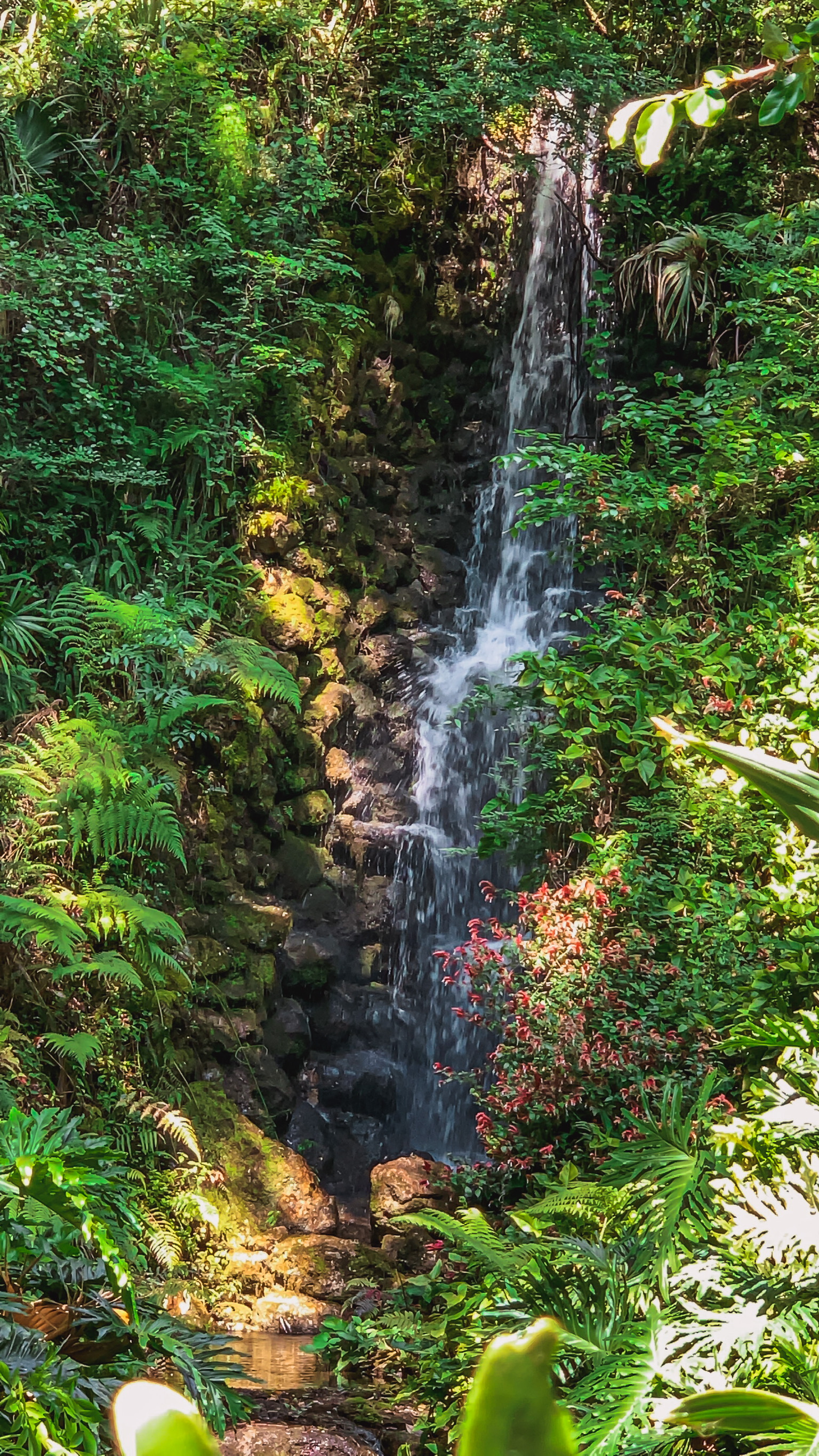 16. Experience Manatee Viewing in one of Florida's Springs
Manatees are my favorite aquatic animals! Fortunately, many of these super cute sea cows call Florida their home. You can see these amazing creatures in many springs throughout the state but Blue Springs State Park is my personal favorite for manatee viewing.
Manatees are a protected species and it is illegal to harass, feed or molest them. Learn more about the Florida manatees and find out how you can help save the manatees in Florida.
17. Walk Through a Swaying Suspension Bridge in the Woods
Without a doubt, Florida has some beautiful swaying suspension bridges to explore. One of my personal favorites is actually this one in O'Leno State Park, but you will find other really nice suspension bridges in Hillsborough River State Park and Ravine Gardens State Park.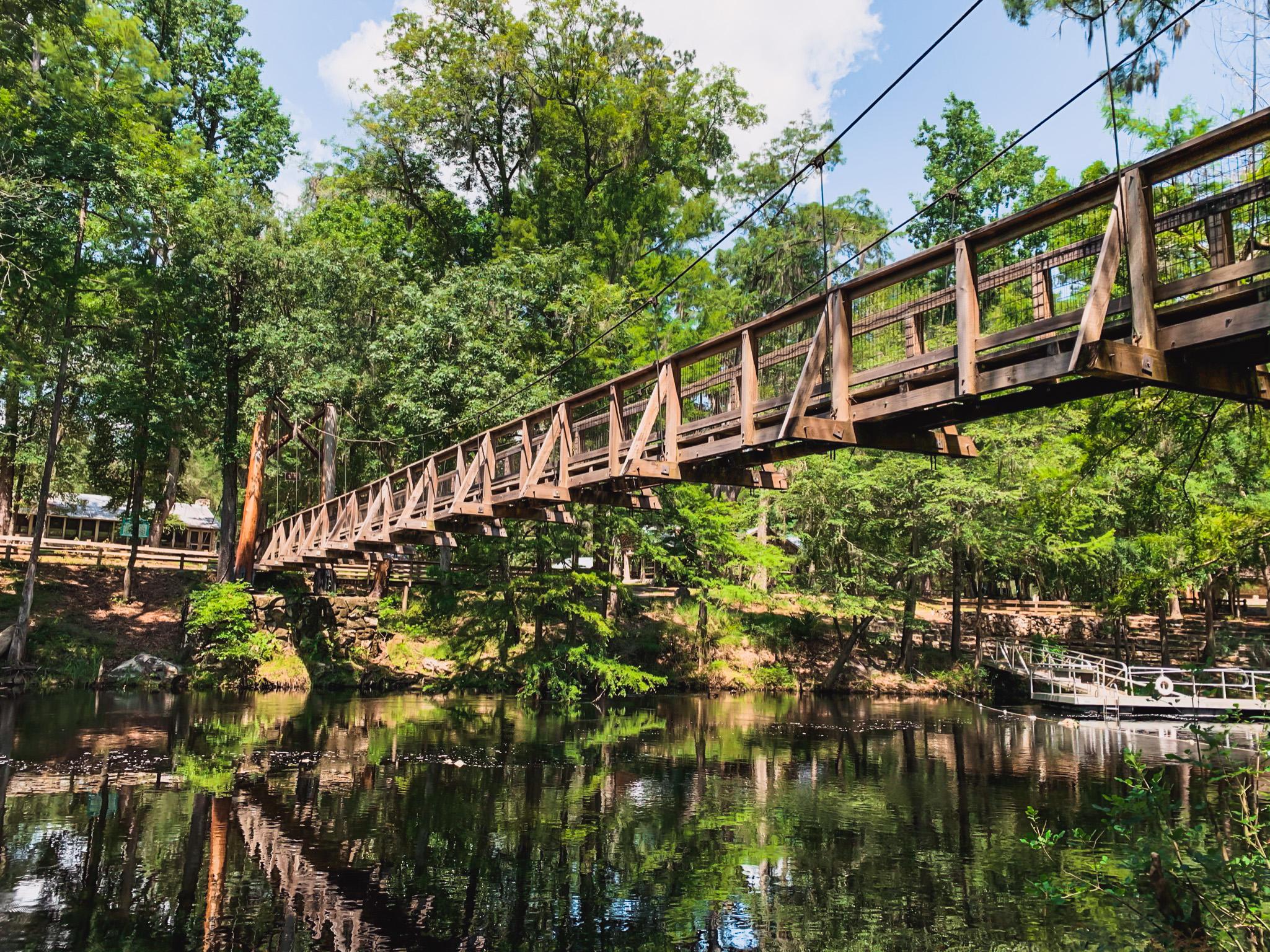 18. Go on a Glass Boat Tour
Going on a glass boat tour is one of the best ways to enjoy Florida springs. Although this tour is only offered in limited places, it's definitely a must if you're looking for different ways to explore the outdoors in the Sunshine State.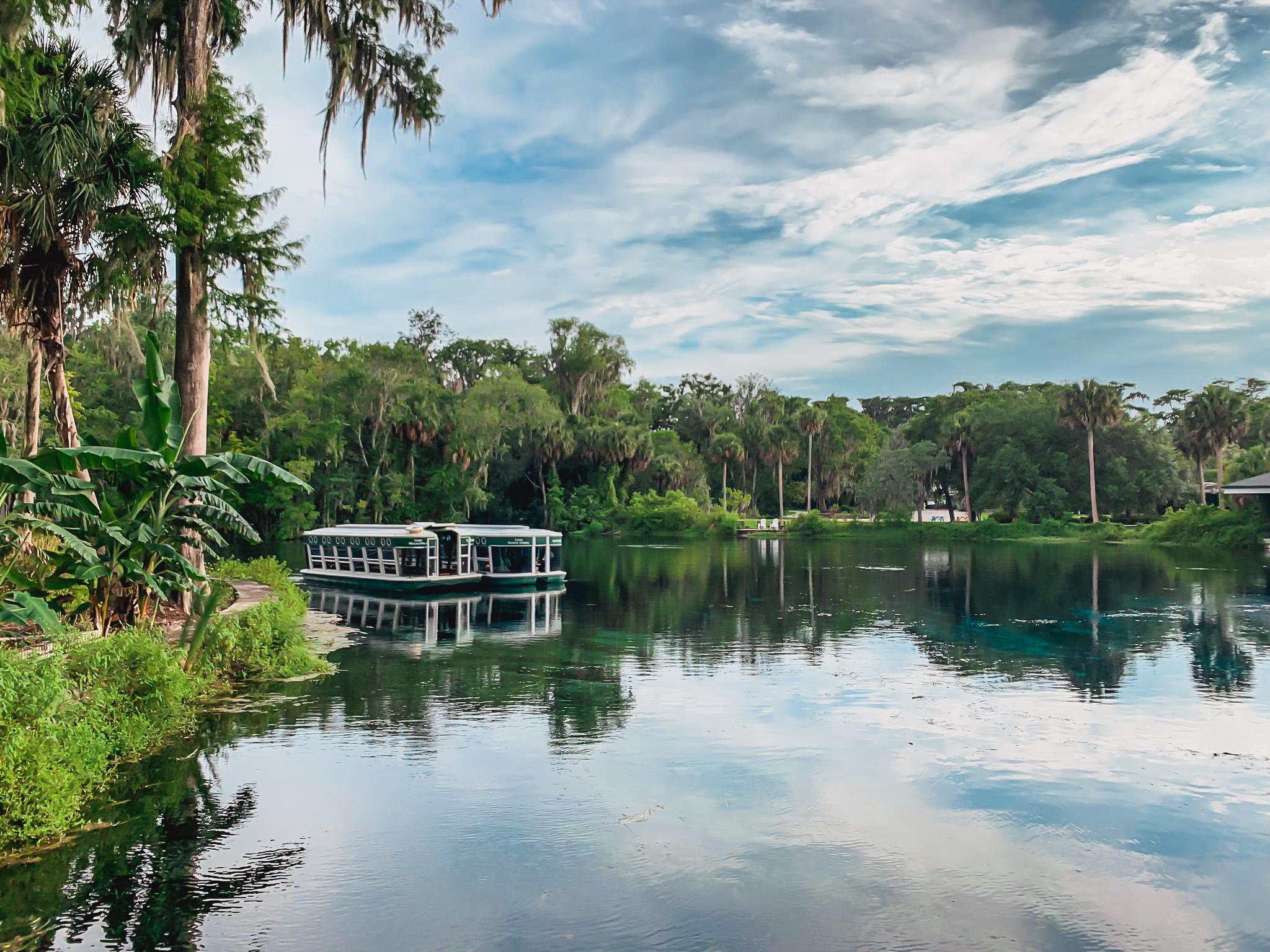 19. Explore an Abandoned Dinosaur Amusement Park
If you love adventuring around historic places, then this should be one of your next stops. Right within the beautiful garden and trees of Dunlawton Sugar Mill Garden, you will find the remains of Bongoland–an abandoned dinosaur amusement park from the 1950s. You'll see cement dinosaurs and old park signs.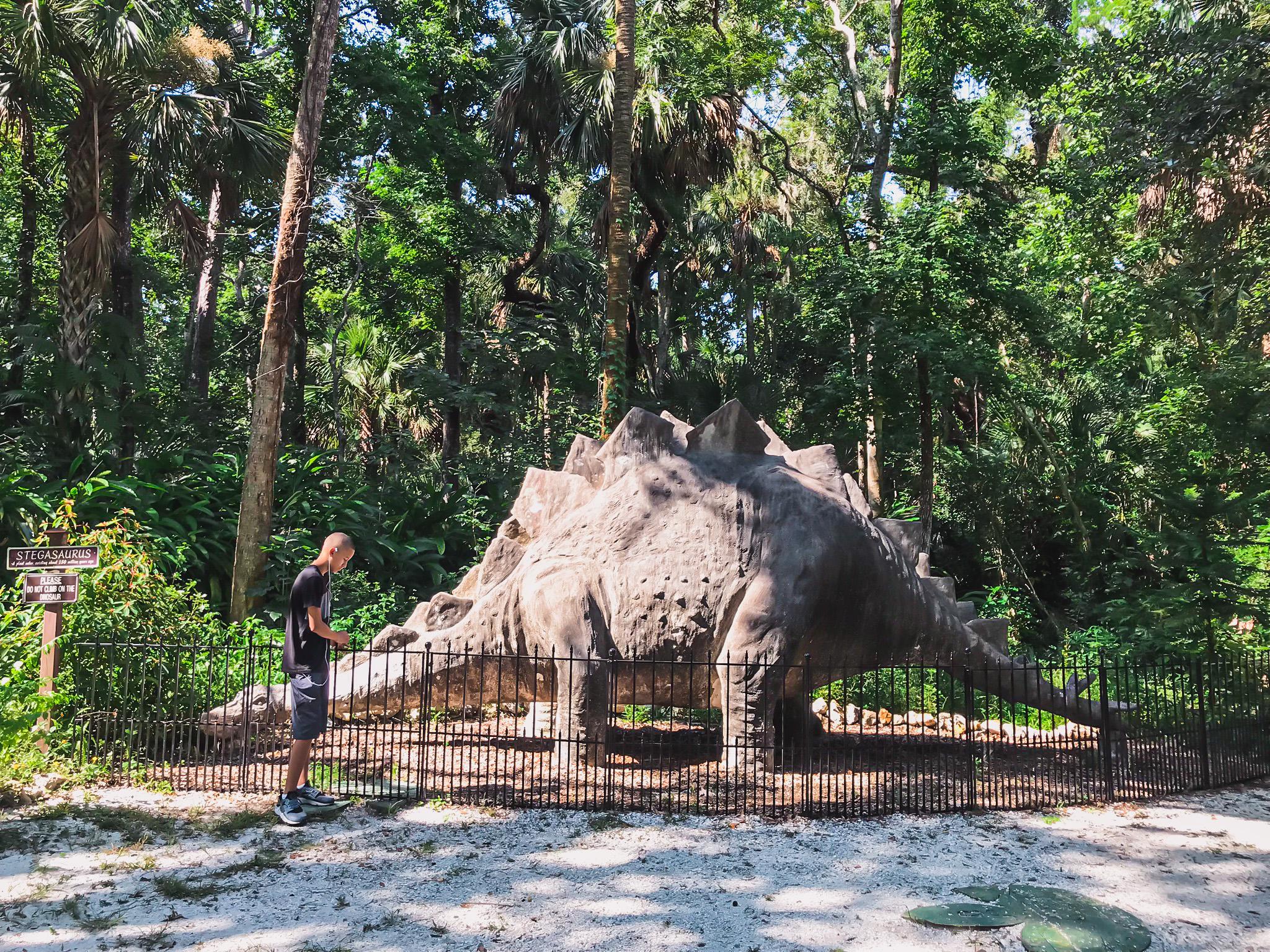 20. Enjoy Exploring an Old Fort in Amelia Island
Here in Florida, there are some pretty cool forts that you can explore with the whole family. Fort Clinch in Amelia Island is one of the prettiest in the state. It's a big fort with access to a beach, which is perfect for a full day of fun and adventure.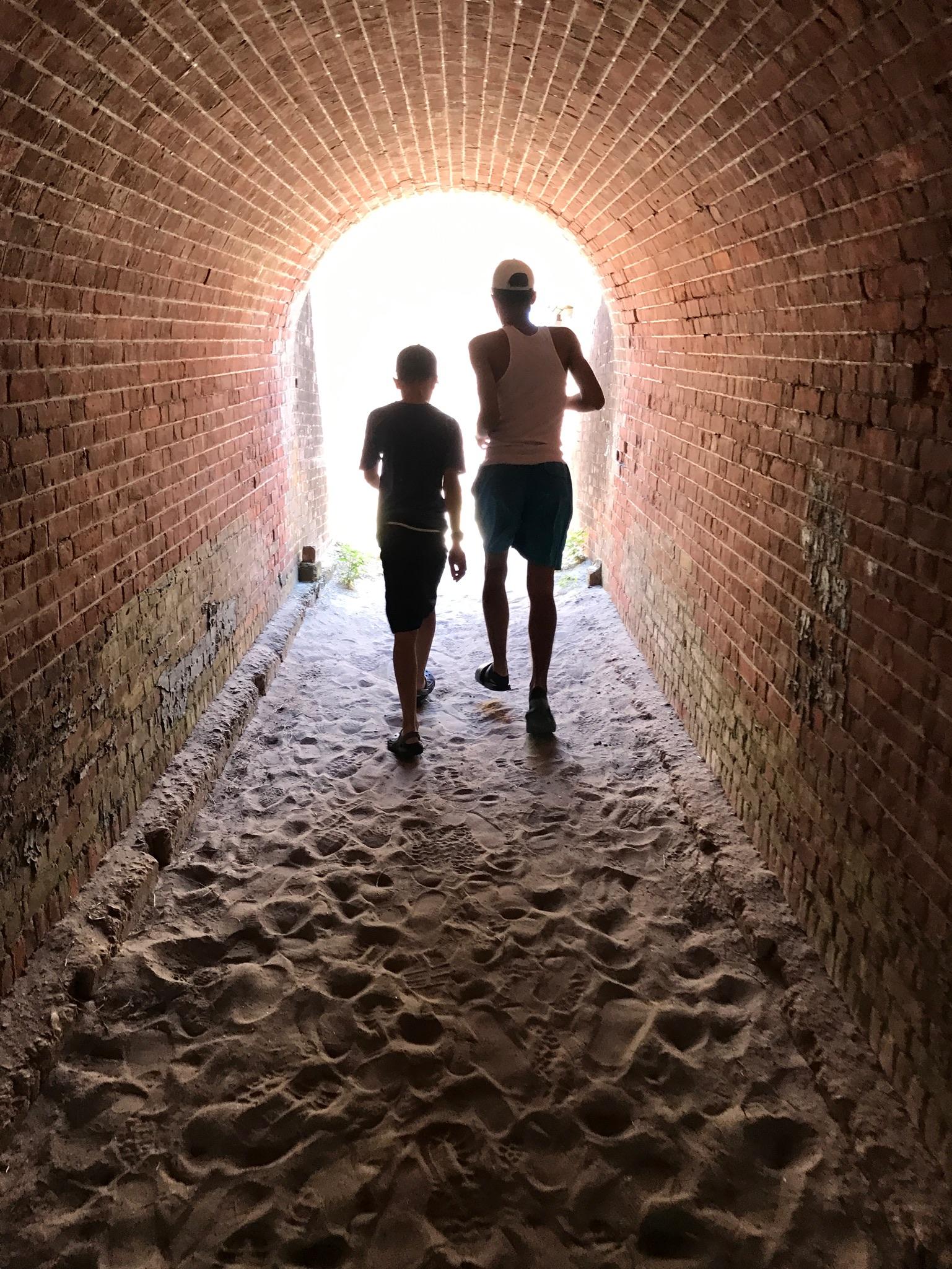 21. Go Kayaking in the Springs for a Great Adventure Trip!
Did you know that there are 700 springs in the state of Florida? In fact, Florida has the most amount of freshwater springs in the world. Kayaking in the spings is one of the best ways to explore the beauty of these one-of-a-kind natural wonders.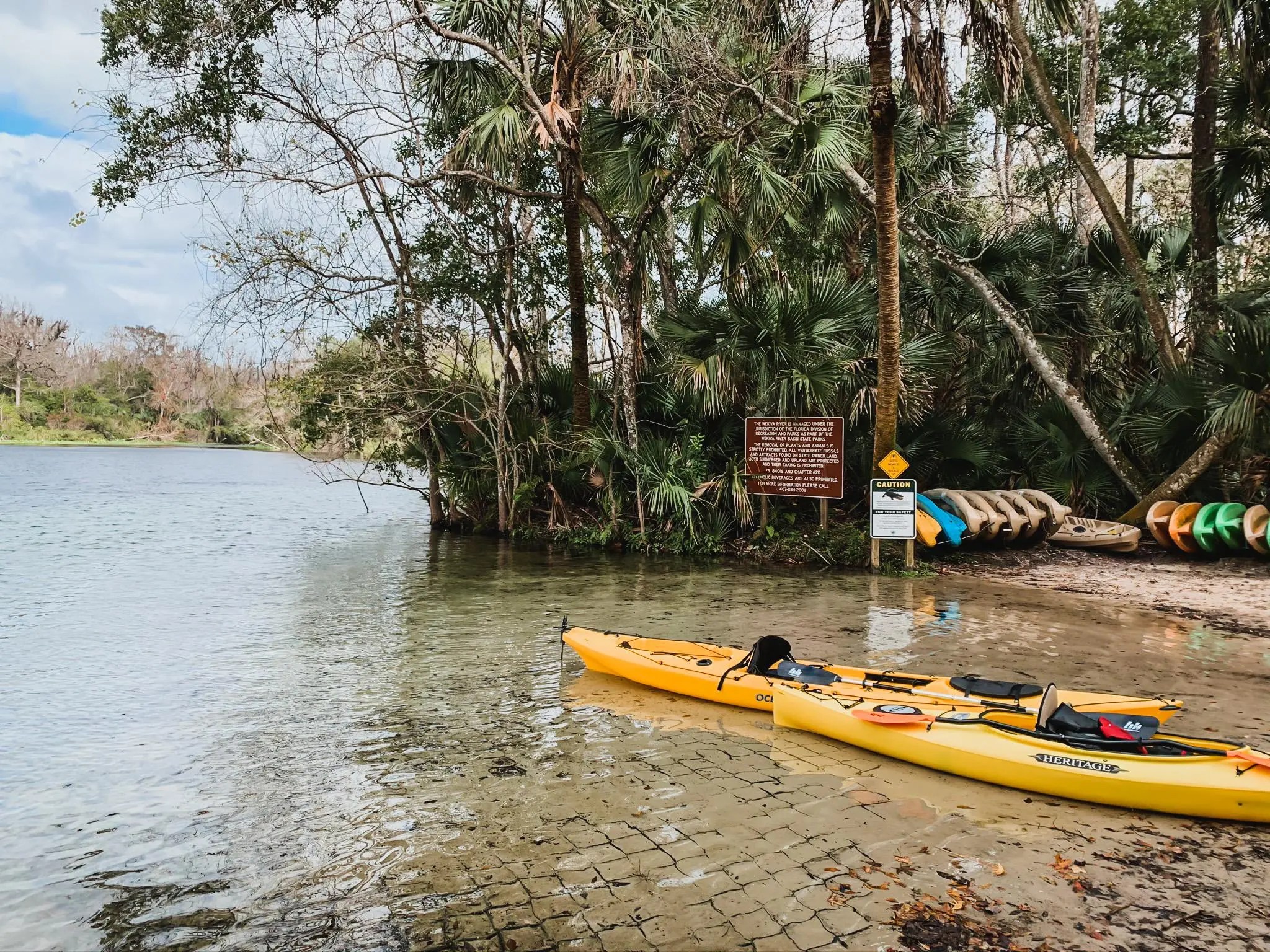 What is your favorite thing to do on an adventure trip? Let me know in the comments!
---
Like it? Pin it! Share it!