Oh, the beauty of Florida's crystal-clear springs! I have to tell you that I'm one of those people who are deeply fascinated by the springs. And although their cold 70-degree water is not for everyone, an adventure like river tubing in Central Florida definitely is.
In most cases, people refer to this as lazy river-tubing. Here, we just call it tubing! There are many springs where you can enjoy tubing in Florida. Some of these are Rainbow Springs, Ichetucknee Springs, and of course, Rock Springs.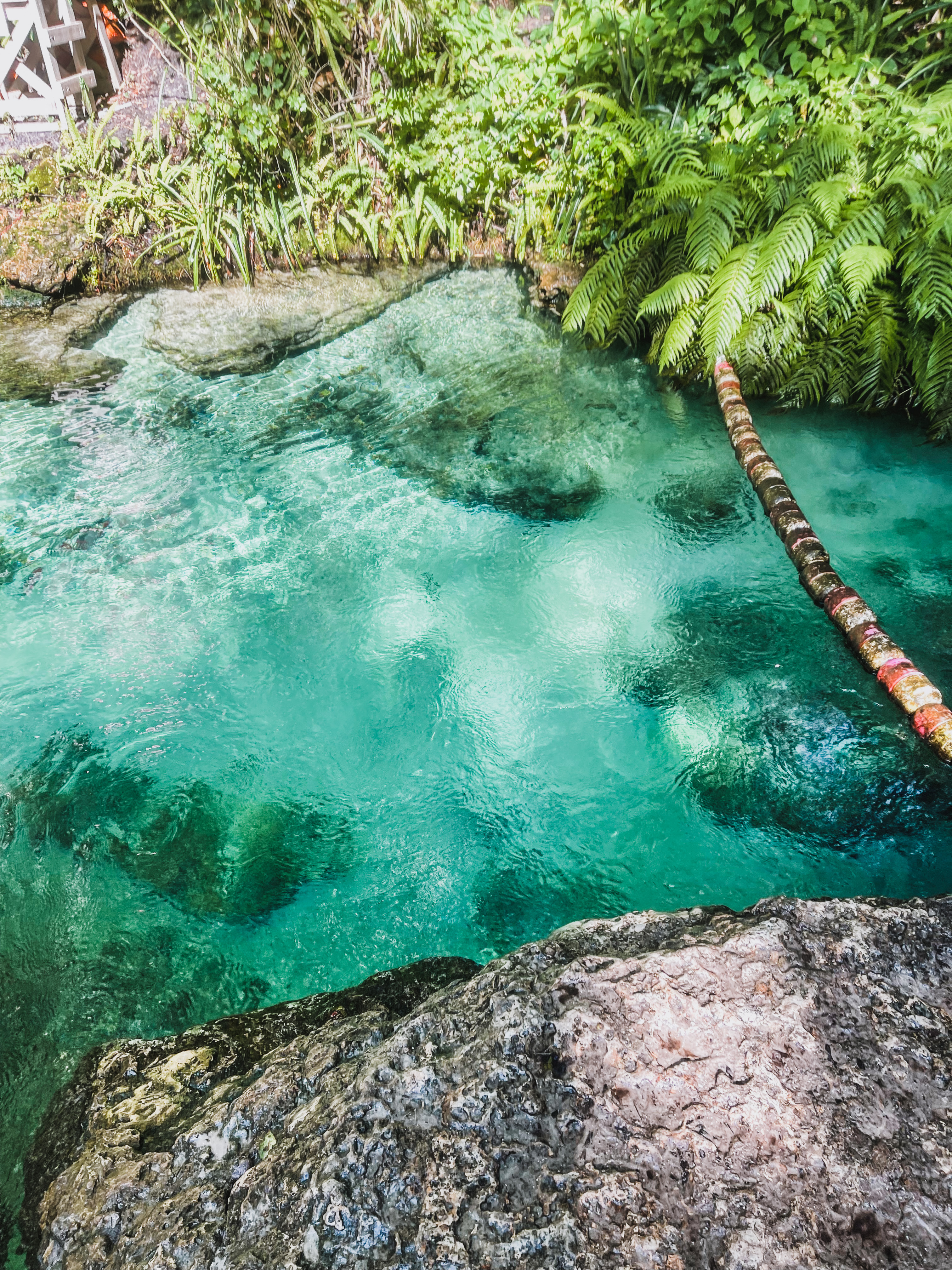 Tips for Tubing in Central Florida at Rock Springs Kelly Park
Rock Springs is one of the most popular springs in Central Florida. And with popularity comes the crowds–especially during the summer months. Therefore, to actually get through the gates, here's what you need to know.
1. Arriving early is imperative
If you're visiting Rock Springs over the summer, and on a weekend, early means being in 'line' by 6:30 am (at least). The park opens up at 8 am but there is a capacity limit.
Here's how it works. A police officer will go car to car and hand out the tickets for that day. Once all the tickets for the day are handed out, no one other than those with tickets on hand will be allowed to enter the park.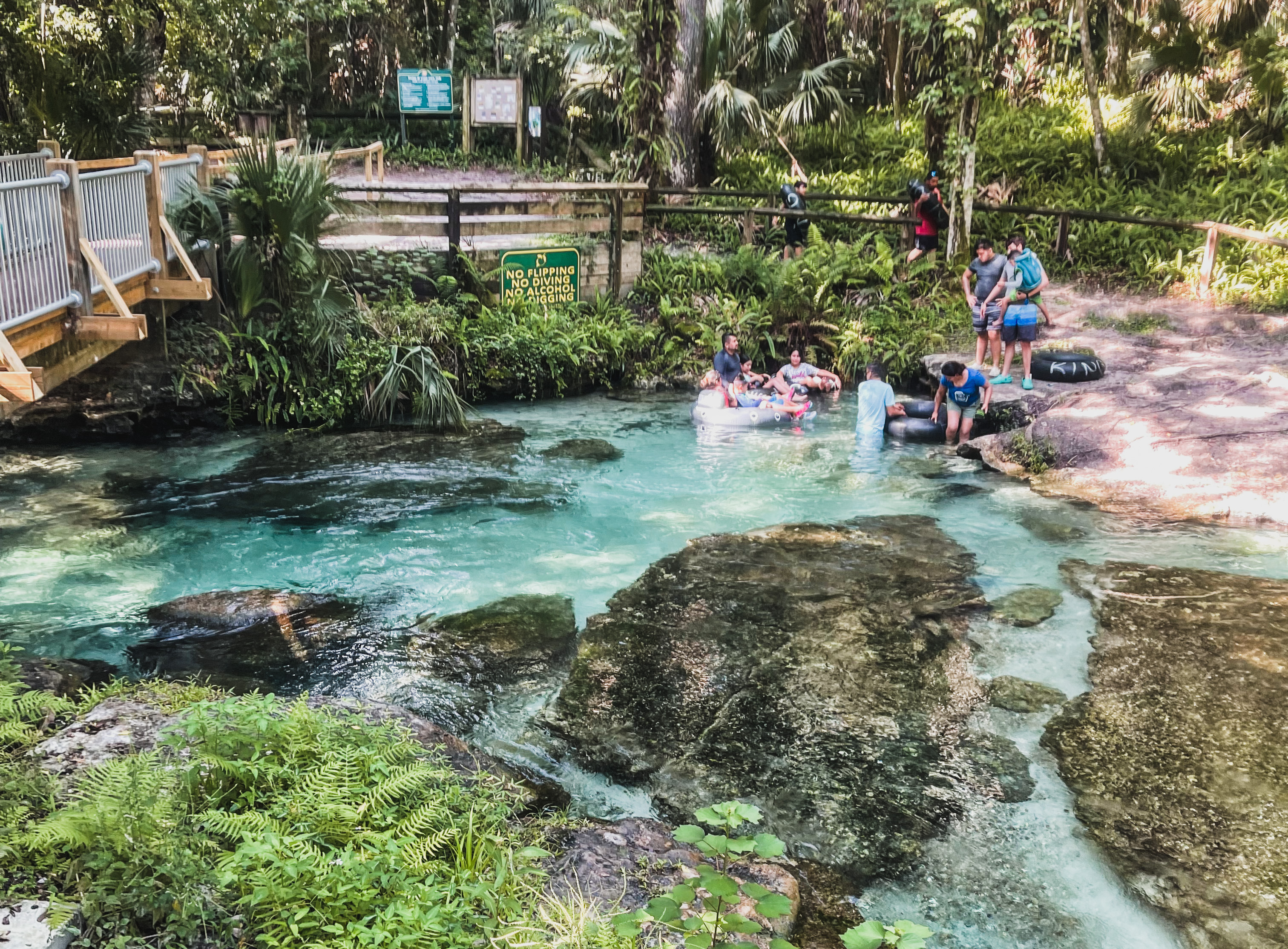 A limited amount of vouchers will then be handed out for a 1 pm park entry. If you weren't lucky enough to get any of these tickets, you will just have to come back another day.
And, if you prefer to visit on a weekday, being in line before 9 am should be good enough to get you through the gates. Be sure to visit the park's website for updated information on how to get into the park.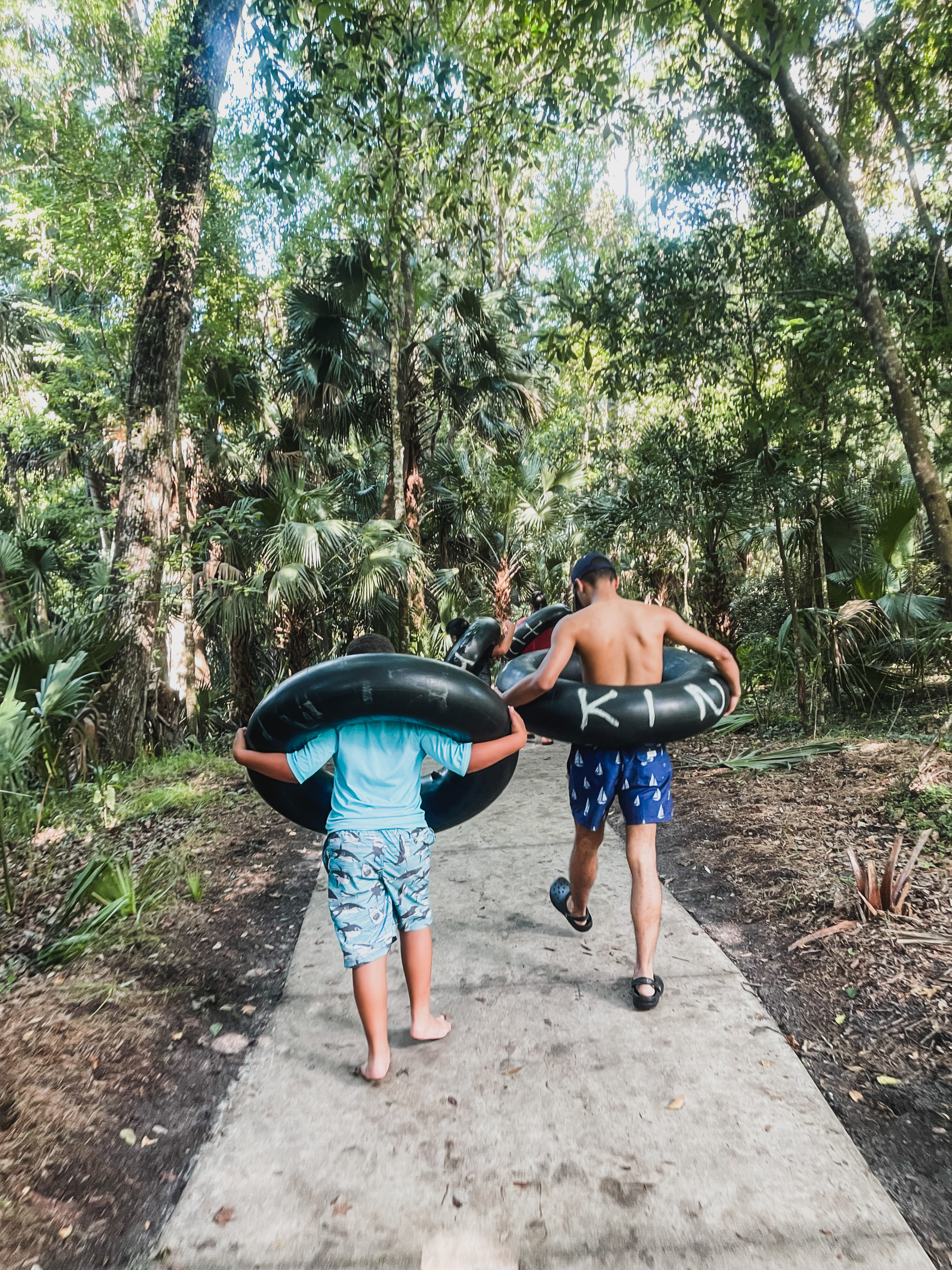 2. Rent the tubes BEFORE driving past the gates
Once you're inside the park, you will not be able to rent any tubes. The only place to rent the tubes is Rock Springs Tube King and it's located on the right side corner just before making a turn to the park entrance road.
Tube rental is $7 each and you must leave an ID with them as part of the rental requirements. This ID can be a library card, insurance card, or any other card with your full name.
Can you bring your own tube to Rock Springs? Yes!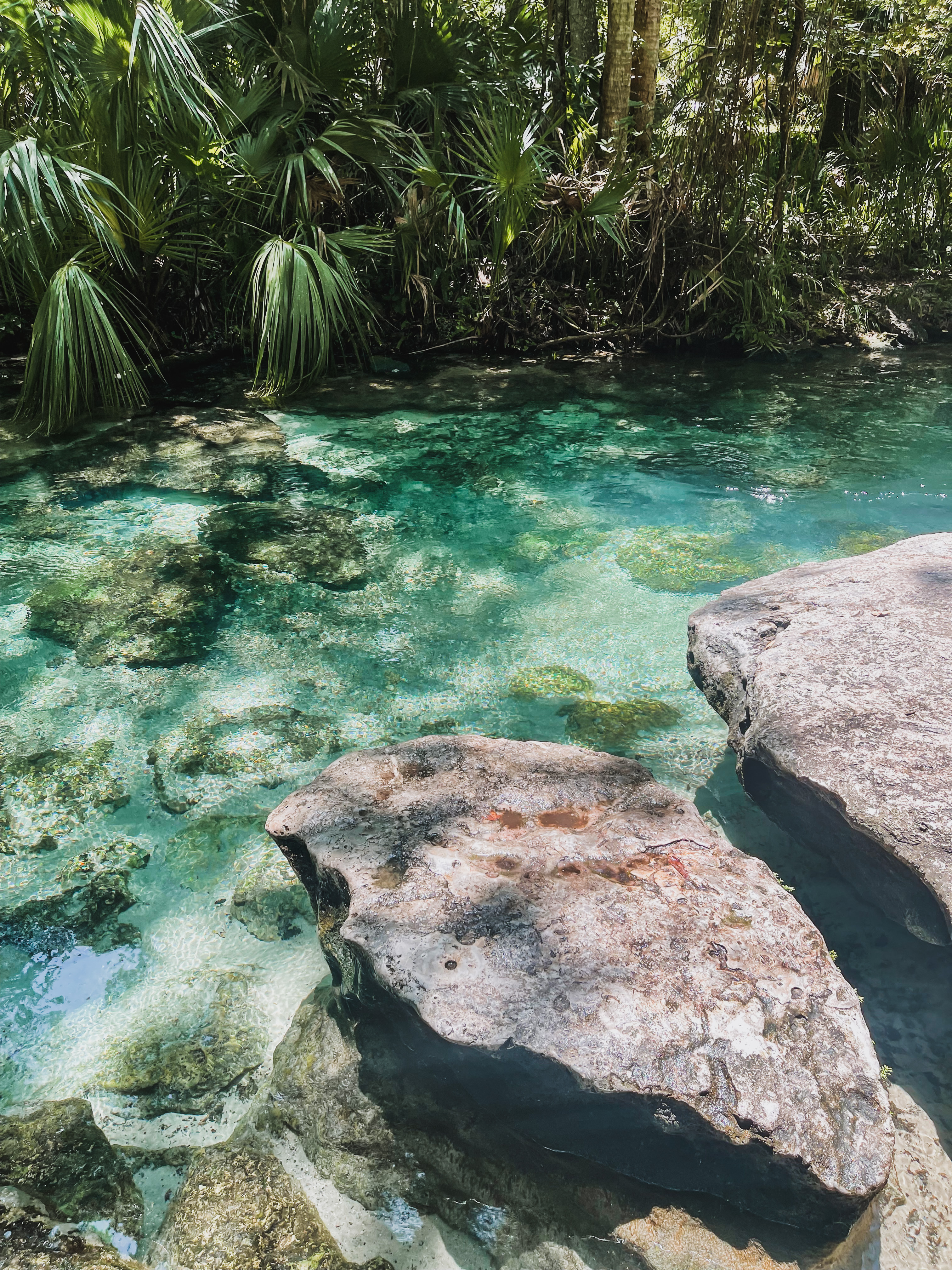 3. Prepare to spend the whole day tubing in Central Florida
Being that it's so hard to get in during the summer, you might as well make it a day trip and spend the whole day tubing and enjoying the springs.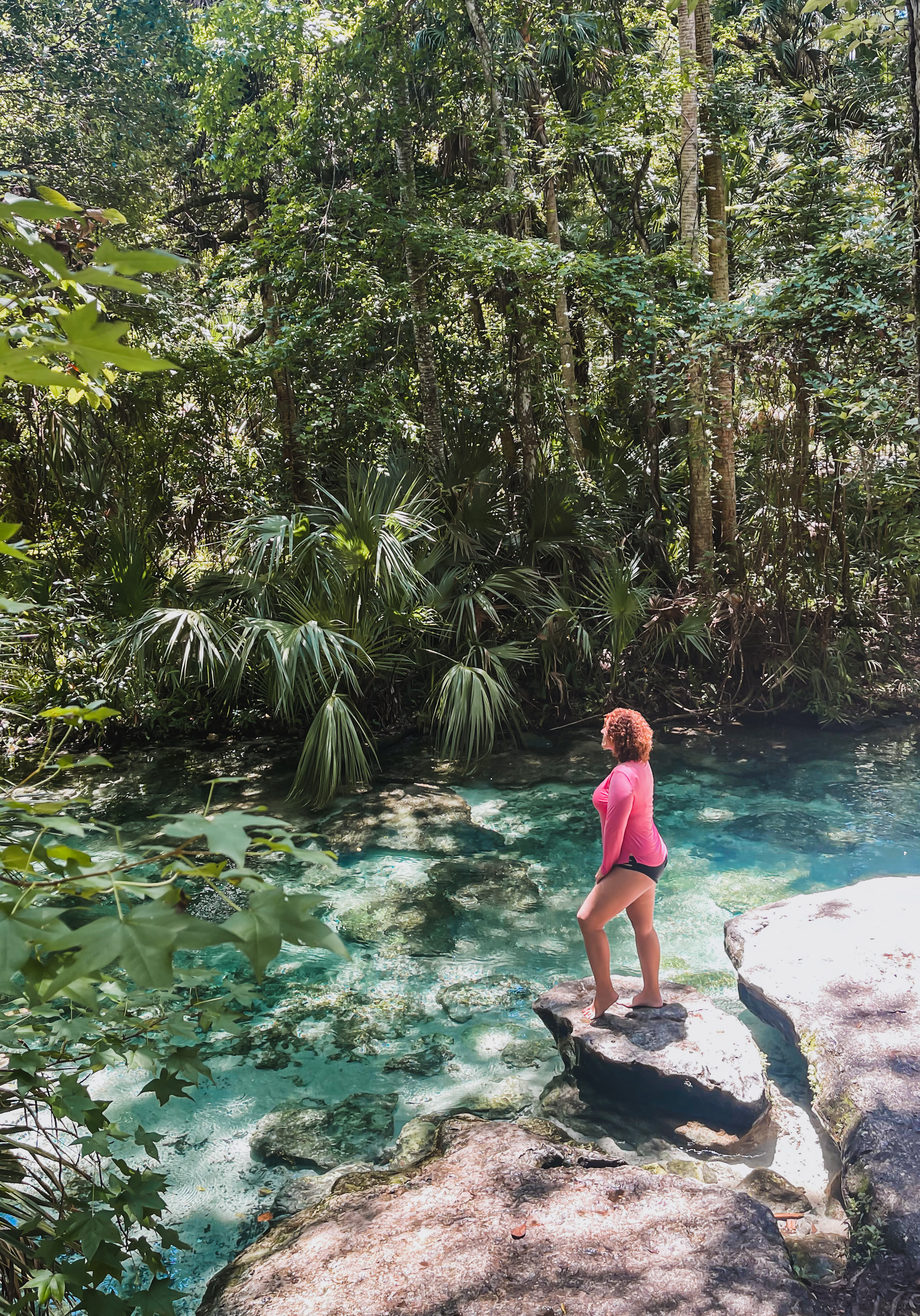 How Long is the Tubing Adventure in Rock Springs?
From start to finish, it can take you anywhere from 20 to 30 minutes. It's a beautiful, serene, and epic adventure. The crystal-clear, turquoise water in Rock Springs will even make it feel like paradise.
Getting in will always be the hardest part, mostly because the water is super cold! But if you relax and prepare to enjoy it, you will have one heck of an adventure!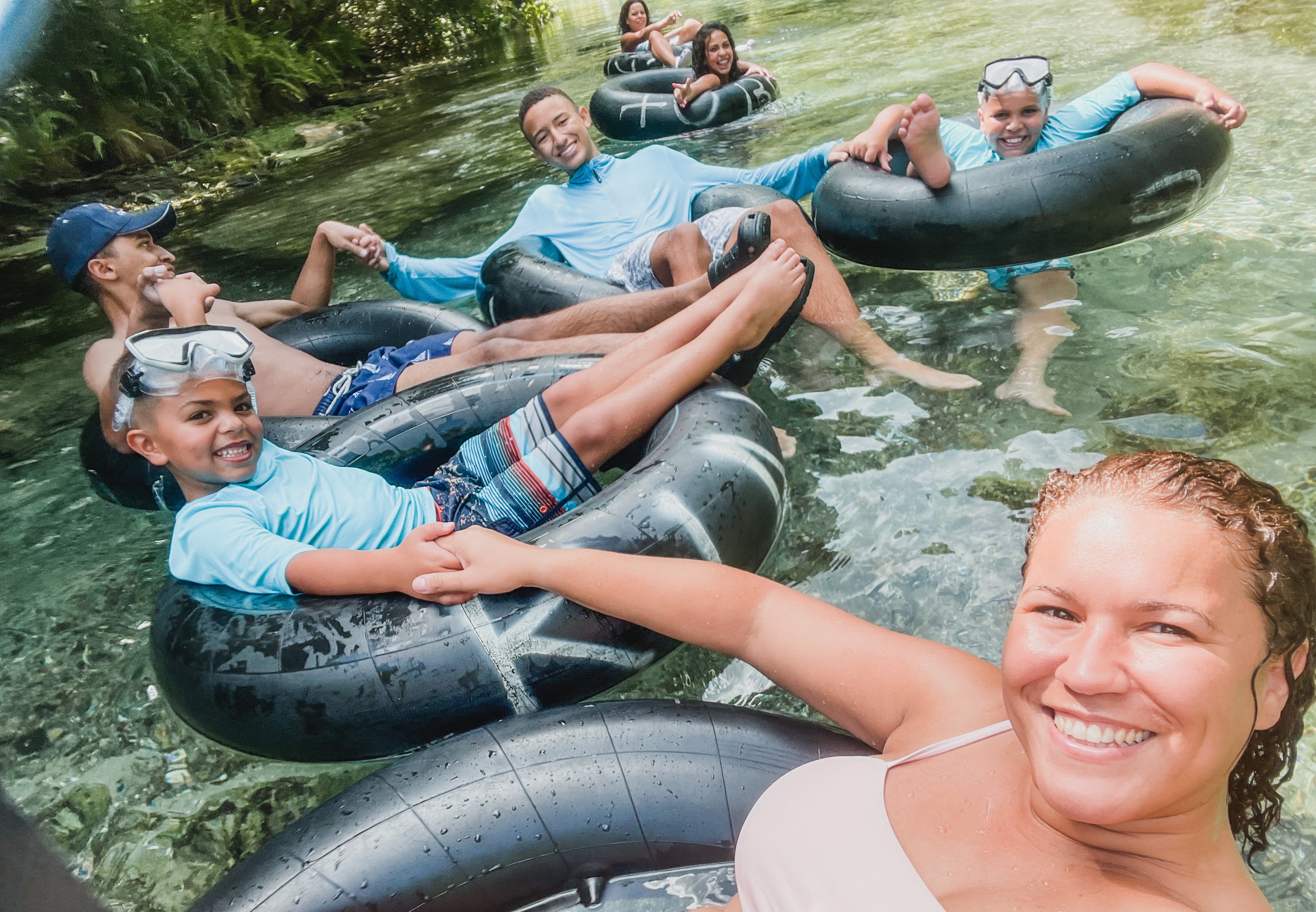 Plan your visit to Rock Springs
Hours: 8 am to 8 pm during the summer, and 8 am to 6 pm the rest of the year.
Fees: $3 per vehicle for up to 2 people and $5 per vehicle for up to 8 people.
Address: 400 E Kelly Park Rd., Apopka, FL 32712
Would you go tubing in Central Florida? Let me know in the comments!

---
Like it? Pin it! Share it!