Did you know that you can see bioluminescence in Florida? It's okay if you didn't. In fact, many locals don't even know this exists in the Sunshine State. But if you're ready for it, a bioluminescence paddle adventure is the perfect way to experience this magical blue light show.
From June to October (peak season being July-September), the warm waters of the Space Coast in Florida magically transform at night. There are millions of dinoflagellates and Comb Jellies are present in the water, which are activated by movement.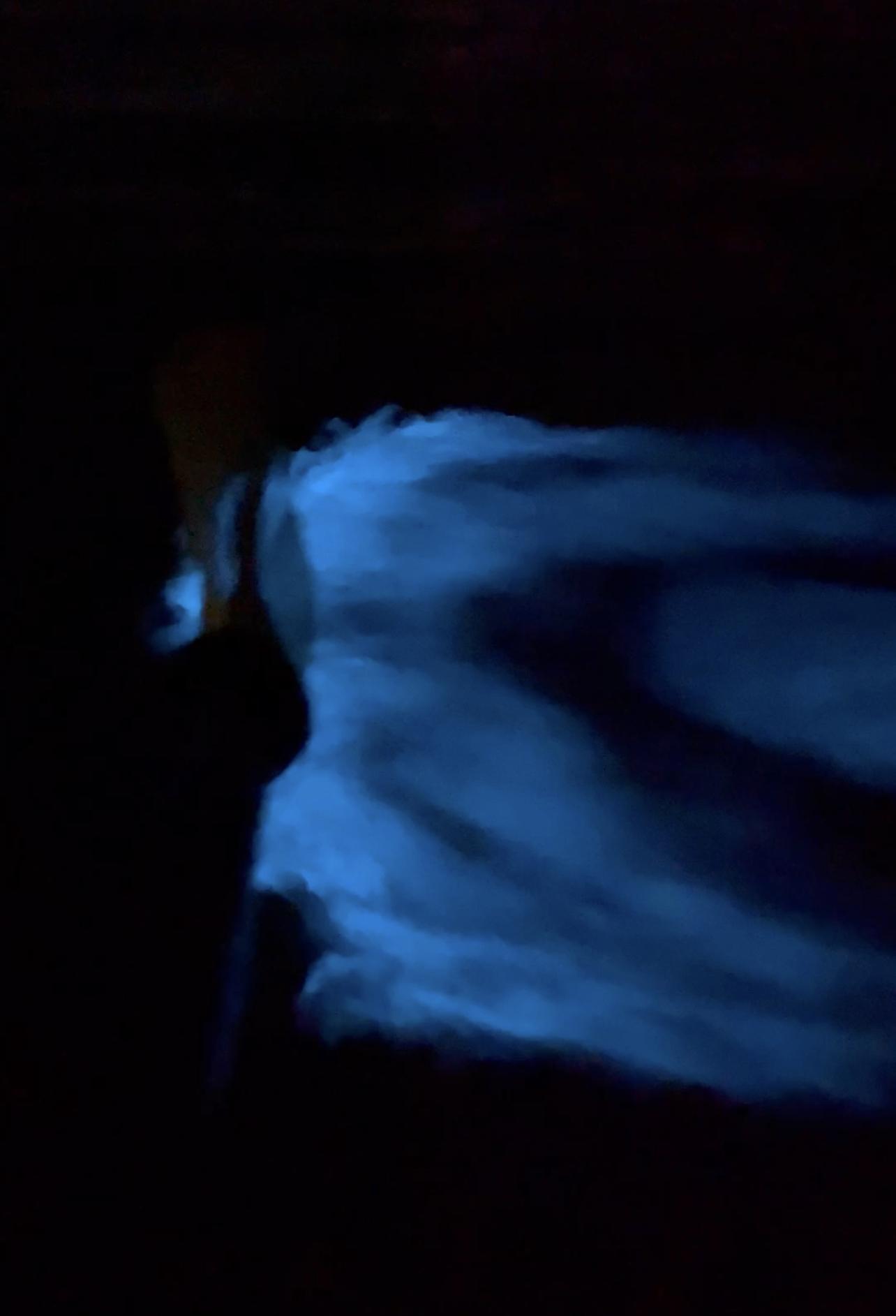 Every paddle stroke, every movement with your hands, will create an incredible visual experience. This movement turns the water into a sparkling neon blue color. There aren't any words to completely describe it. You just have to see it yourself!
The first time I encountered bioluminescence was in Puerto Rico. I remember seeing the glittering neon water and it was so magical. It's been more than 15 years since I experienced this.
So, having the opportunity to do this bioluminescence paddle adventure here in Florida, definitely brought back all the magic.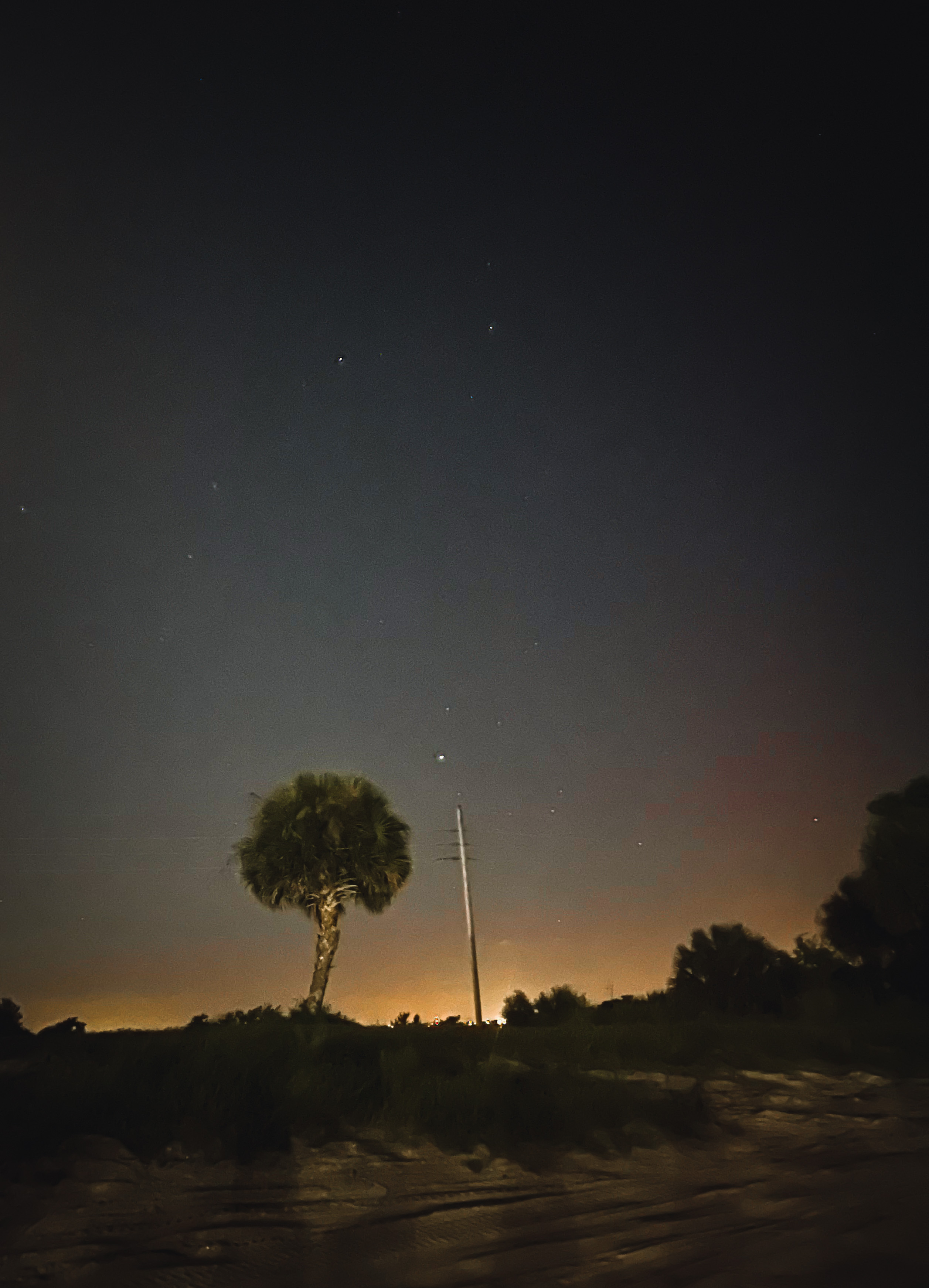 6 Things to Know for Planning your Bioluminescence Paddle Adventure
The first thing you should know is that it's best to do your bioluminescence paddle adventure with a tour guide–like my friends over at Adventures in Florida. They have certified kayak guides and instructors with expedition-quality gear.
But most of all, they are Florida locals who love nature just as much as I do.
If you're ready to start planning your bioluminescence paddle adventure in Florida, here's what you need to know.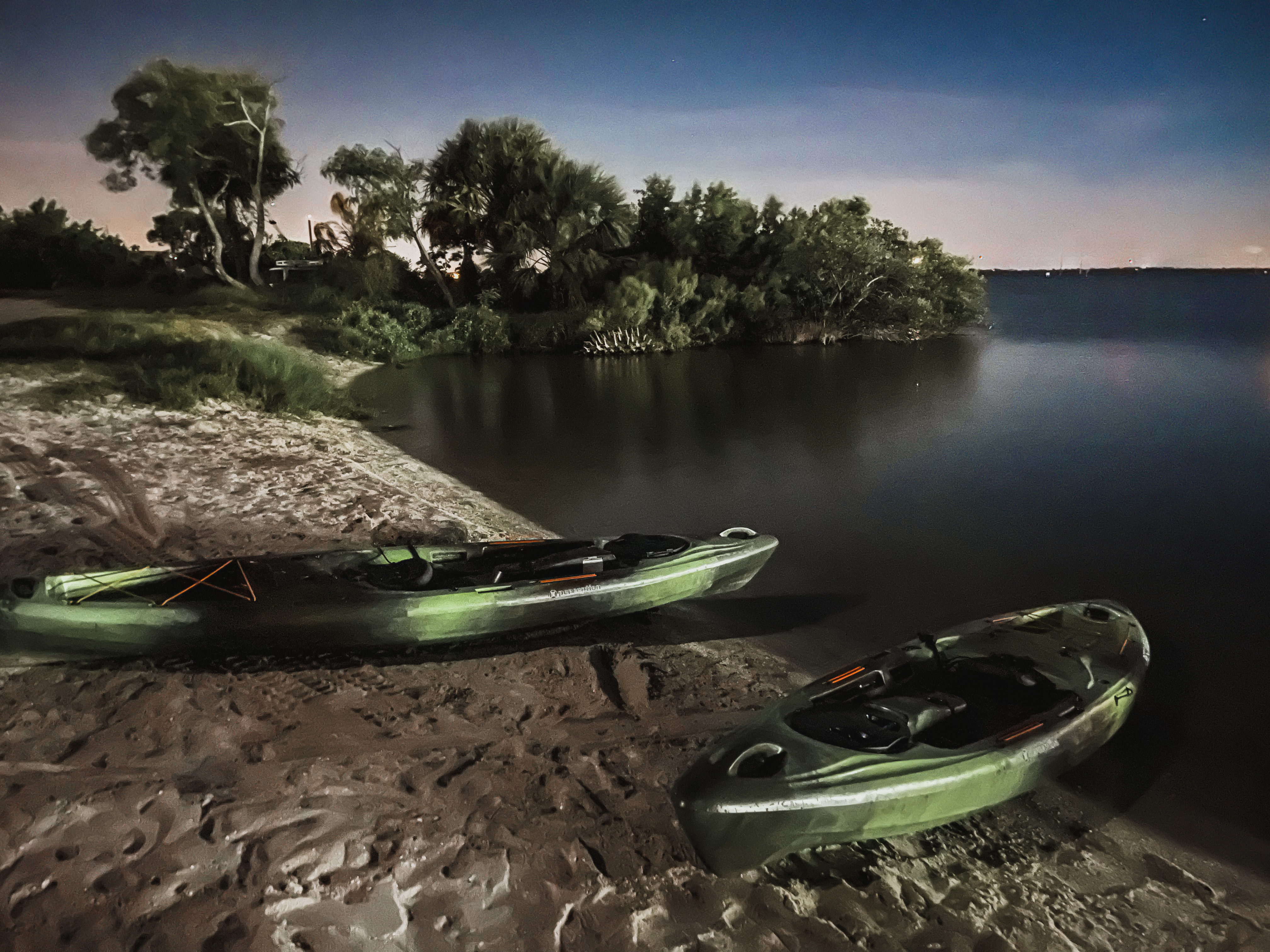 1. The bioluminescence paddle tour happens at night
For obvious reasons, you will only get to experience bioluminescence at night. I went on the 9 pm tour but you can also book for an 11 pm tour as well.
Be sure to arrive at least 20 minutes early and it's best to have your waiver signed before you arrive.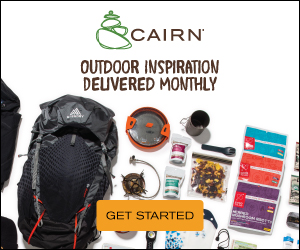 2. Stay close to your guide at all times
You're in open water and it's almost pitch black out there. Believe me, when I say, you don't want to be left behind. Stay close to your tour guide and your group and don't make any unplanned stops along the way.
3. Protect your personal items
Even if you're extra careful, you'll still get wet. Therefore, bring a waterproof bag to keep all your valuables dry while you're on your bioluminescence paddle tour. The main things you want to protect are your keys and your cellphone.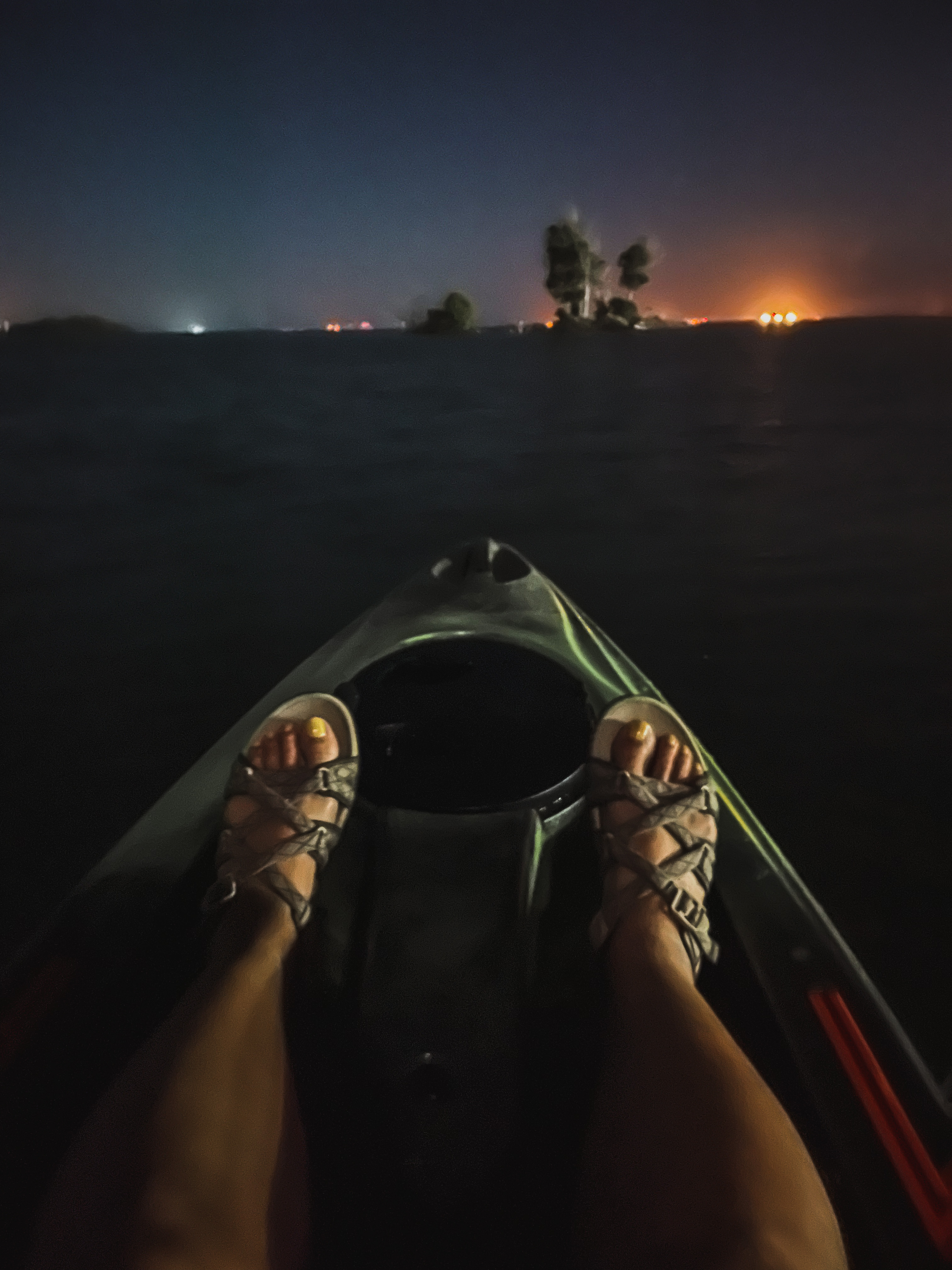 4. Don't bring a camera!
I feel like a completely different person saying this, but, don't bring a camera. It's nearly impossible to photograph this glowing phenomenon. Furthermore, it's not worth it to risk your camera.
On the other hand, feel free to attach a GoPro to your vest and record while you paddle. Although the lighting will not be great, videos are still best for this type of adventure.
5. Bring mosquito repellent
It's Florida and the peak season for bioluminescence is during summertime. Need I say more?
Steps for Booking your Bioluminescence Paddle Tour
If you're ready for this amazing night adventure, don't think about it twice and go for it!
Book your bioluminescence paddle tour online with Adventures in Florida
The fee for the 2-hour paddle tour is $45
This tour is excellent for beginners and for those who've never had a kayaking experience
Sign your liability waiver online prior to your tour
Arrive early for the brief instructions of the tour and to get into your gear
You can also book your tour by phone at (407) 924-3375
Would you like to go on this bioluminescence paddle tour? Let me know in the comments!
---
Like it? Pin it! Share it!