I'm pretty sure that reading this title brought two things to your mind. The first one being how to pronounce Withlacoochee. And second, is this in Florida? Well, for now, I can only help you with the latter😅. Dames Cave is one of the caves that has been discovered in the Withlacoochee State Forest.
This cave is not a tourist attraction and it's also rarely known by many of the locals. However, visiting this cave is a must for hikers and adventurers alike.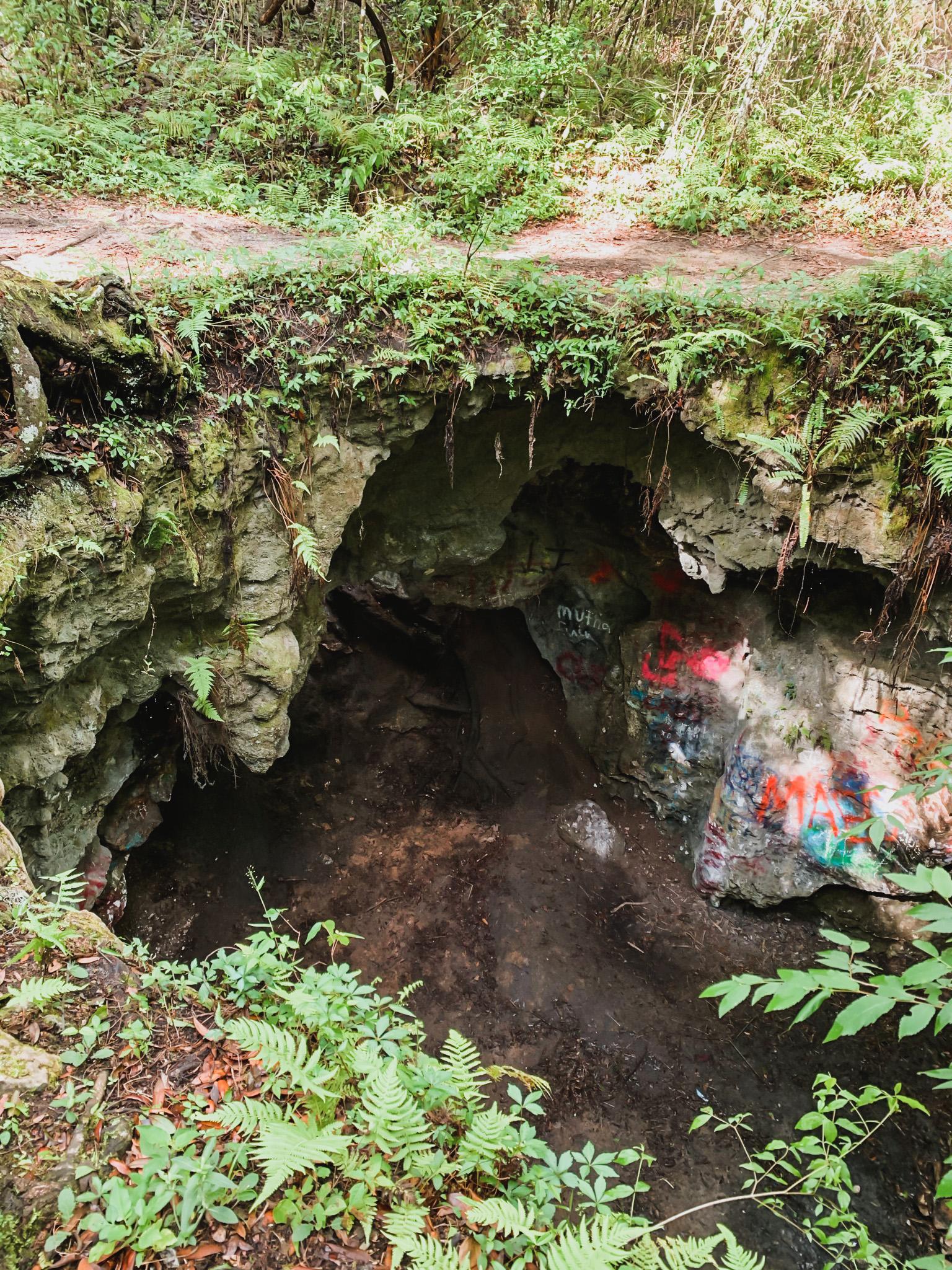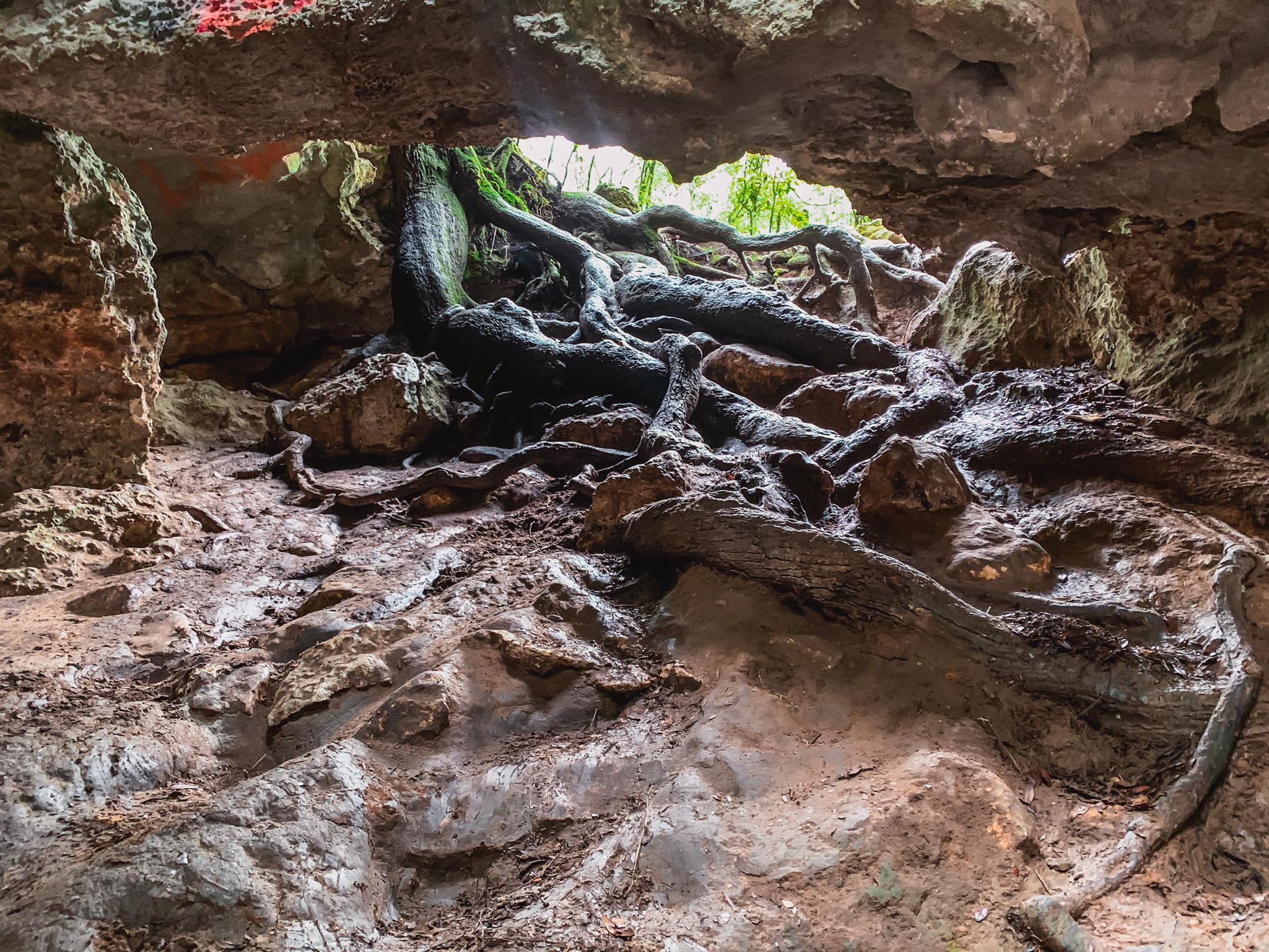 Do not attempt to go inside the cave chamber without experience and/or are not prepared and/or are alone at the time of visiting. Explore at your own risk and be responsible. Always remember to follow the Leave No Trace principles when exploring outdoors.
How to Get to Dames Cave
Since Dames Cave is not a very popular destination, it can be a bit tricky to get to. Dames Cave is located about 69 miles north of Tampa. To get here, you will drive along the Lecanto Hwy. You will not see any signs or markings leading you to the cave, so pay attention to your surroundings.
Just off of Lecanto Hwy (County Road 491), you will notice a sandy parking lot with trash bins alongside the road. This is the trailhead entrance that will take you to Dames Cave.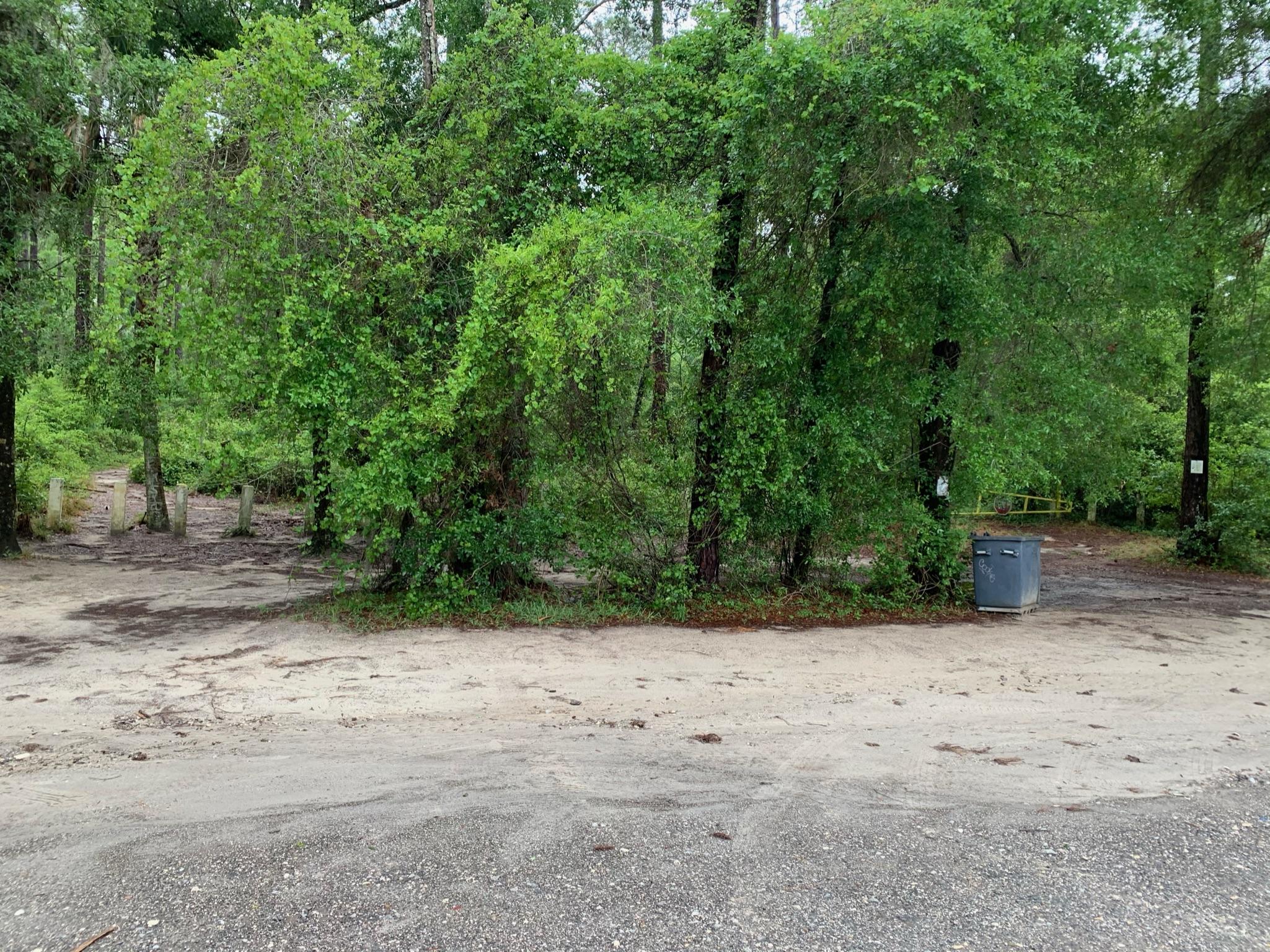 After you park, you will hike along the sandy trail that will take you straight to the four caves in this area. There are 37 caves that have been discovered, but many of them are closed to the public.
Most of these caves will be found within the Citrus Tract area of the Withlacoochee State Forest. Although these caves aren't very popular, we do have underwater caves in Florida like Devil's Den and others located in springs that seem to attract many visitors.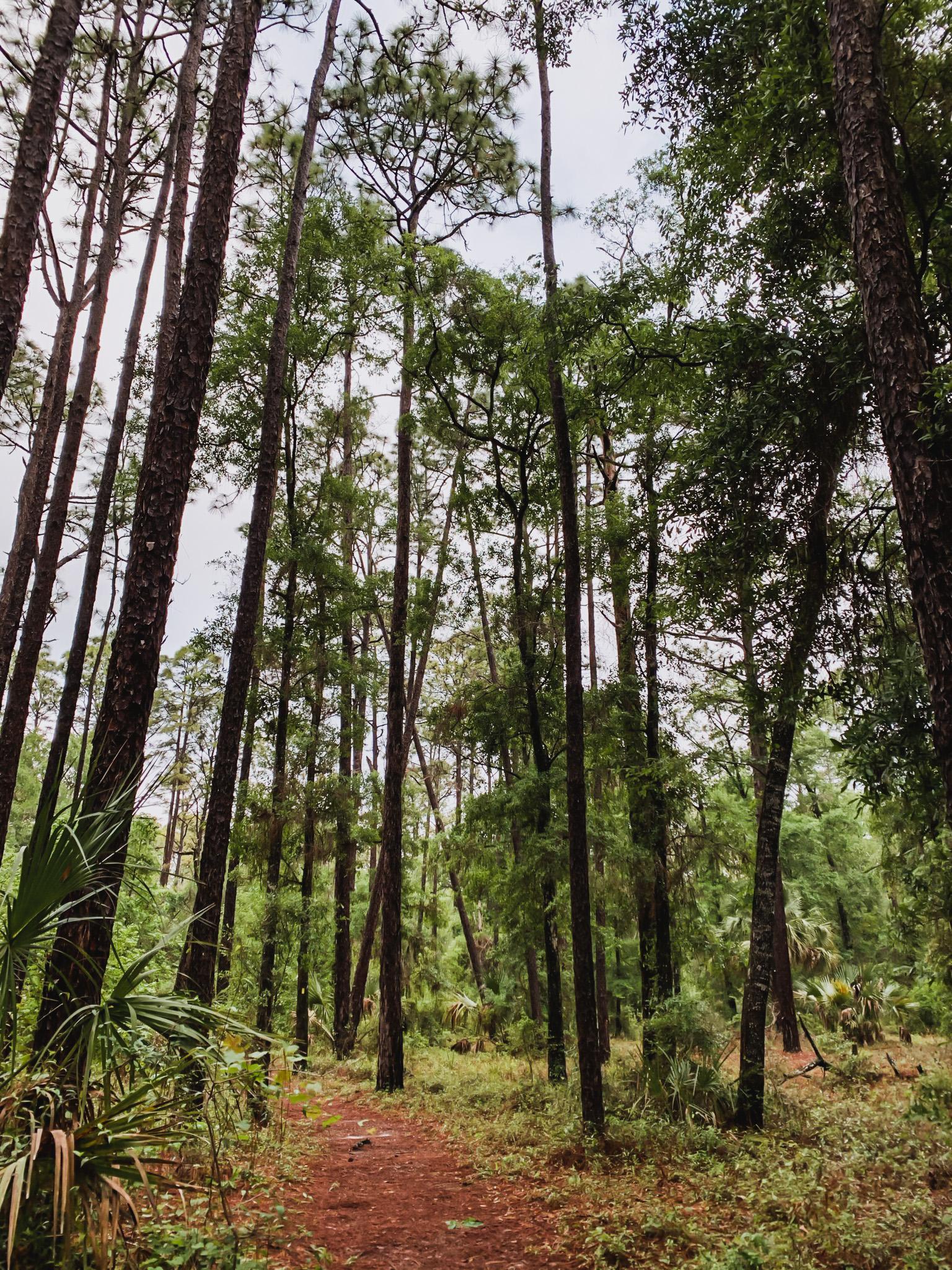 Important Tips to Follow When Exploring Dames Cave
After around a half-mile hike along the trail, you'll see a big area with wire around it. Walk towards the wire and you will arrive at Dames Cave. Unfortunately, locals have vandalized the cave–hence the nickname 'Vandal Cave'.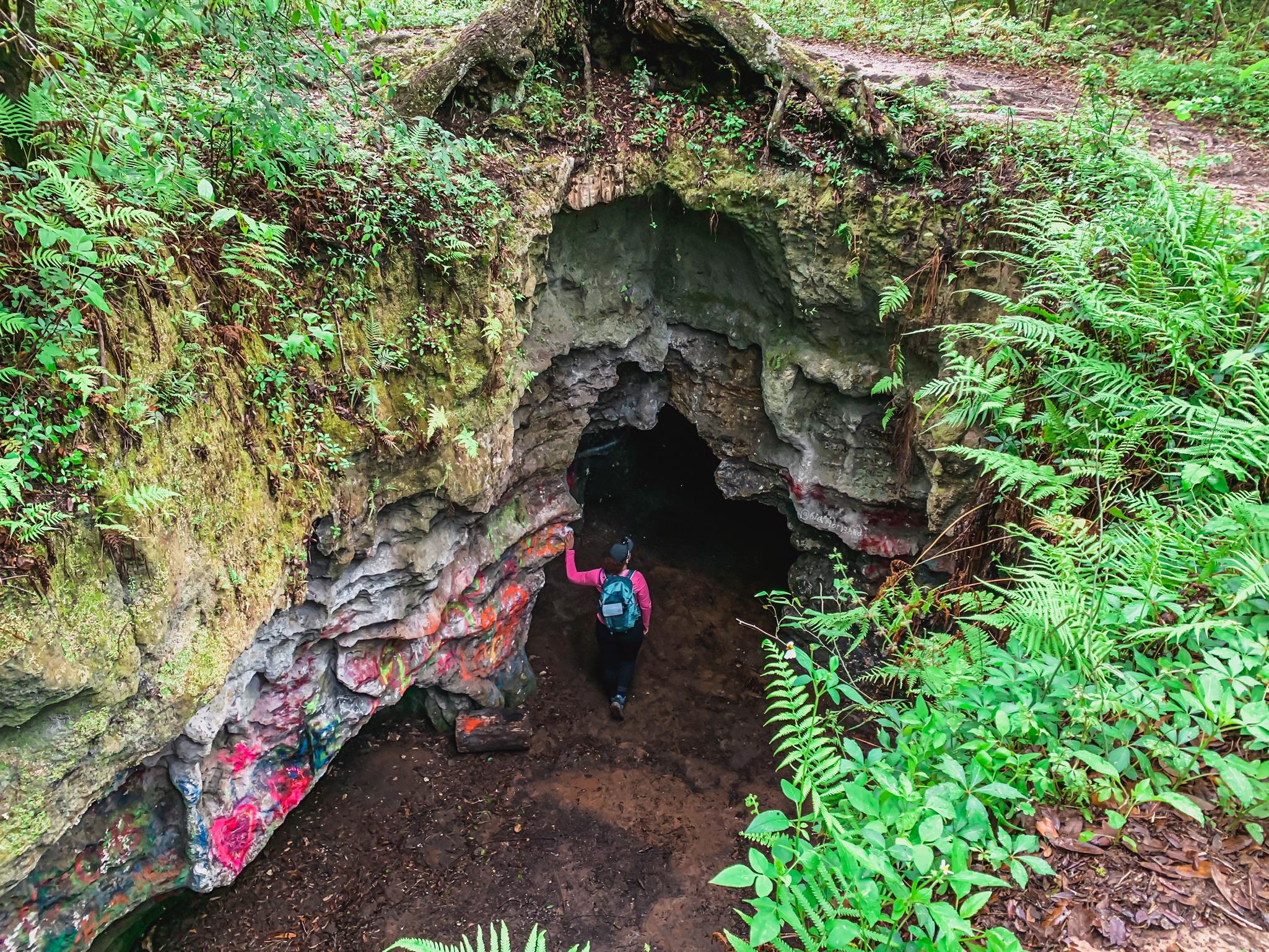 To get inside the cave, go past the wire and go down through the cave's opening. I highly recommend you come prepared if you want to go inside the cave chamber. Furthermore, there are some things to keep in mind before doing the cave exploring.
Bring a headlamp or flashlight
Having a source of light is crucial. Dames Cave is kind of divided into 'rooms' and there is one room that has a narrow opening at the bottom. If you go down through this passage, you will need a hiking headlamp because it is pitch black in there!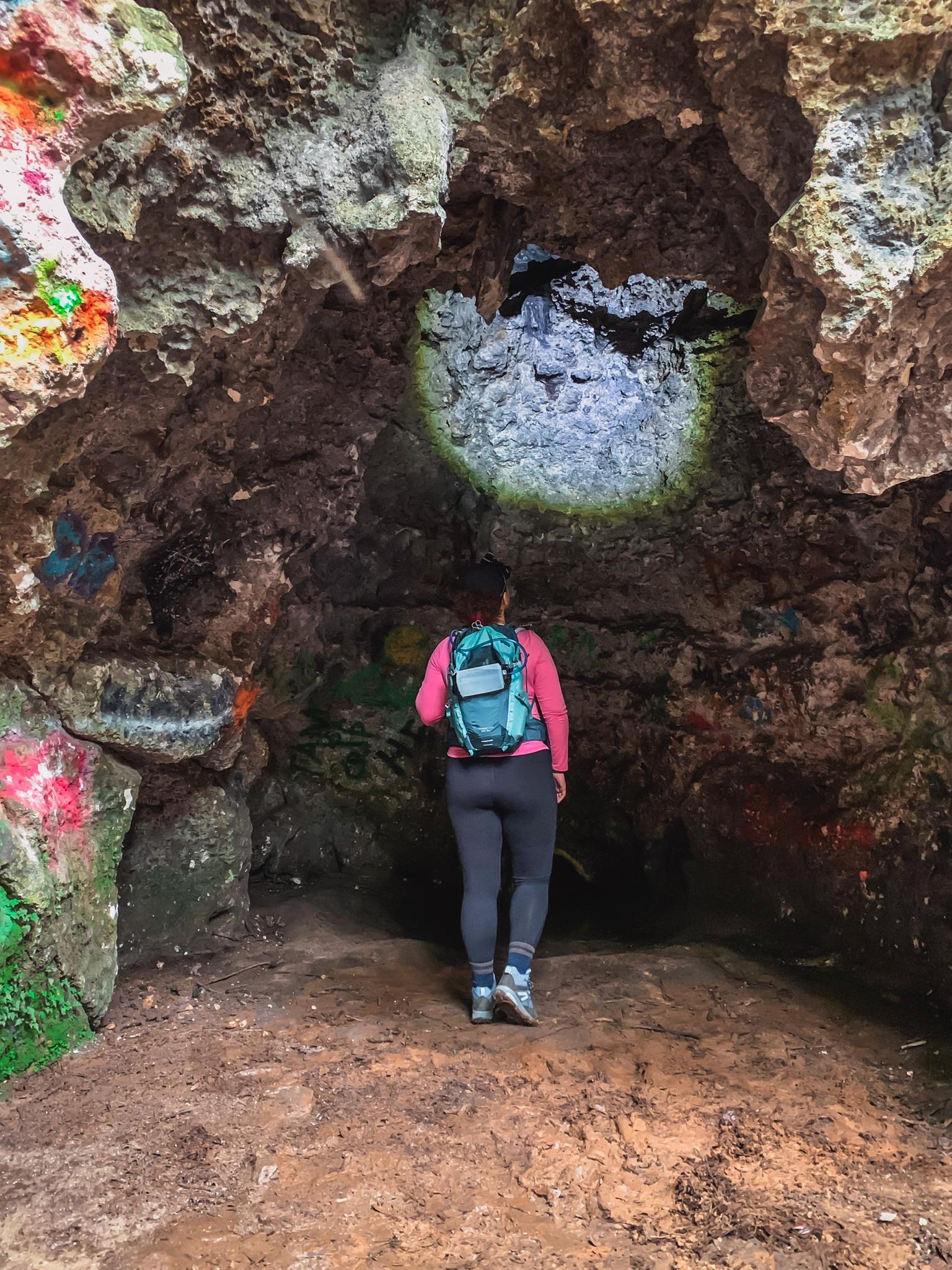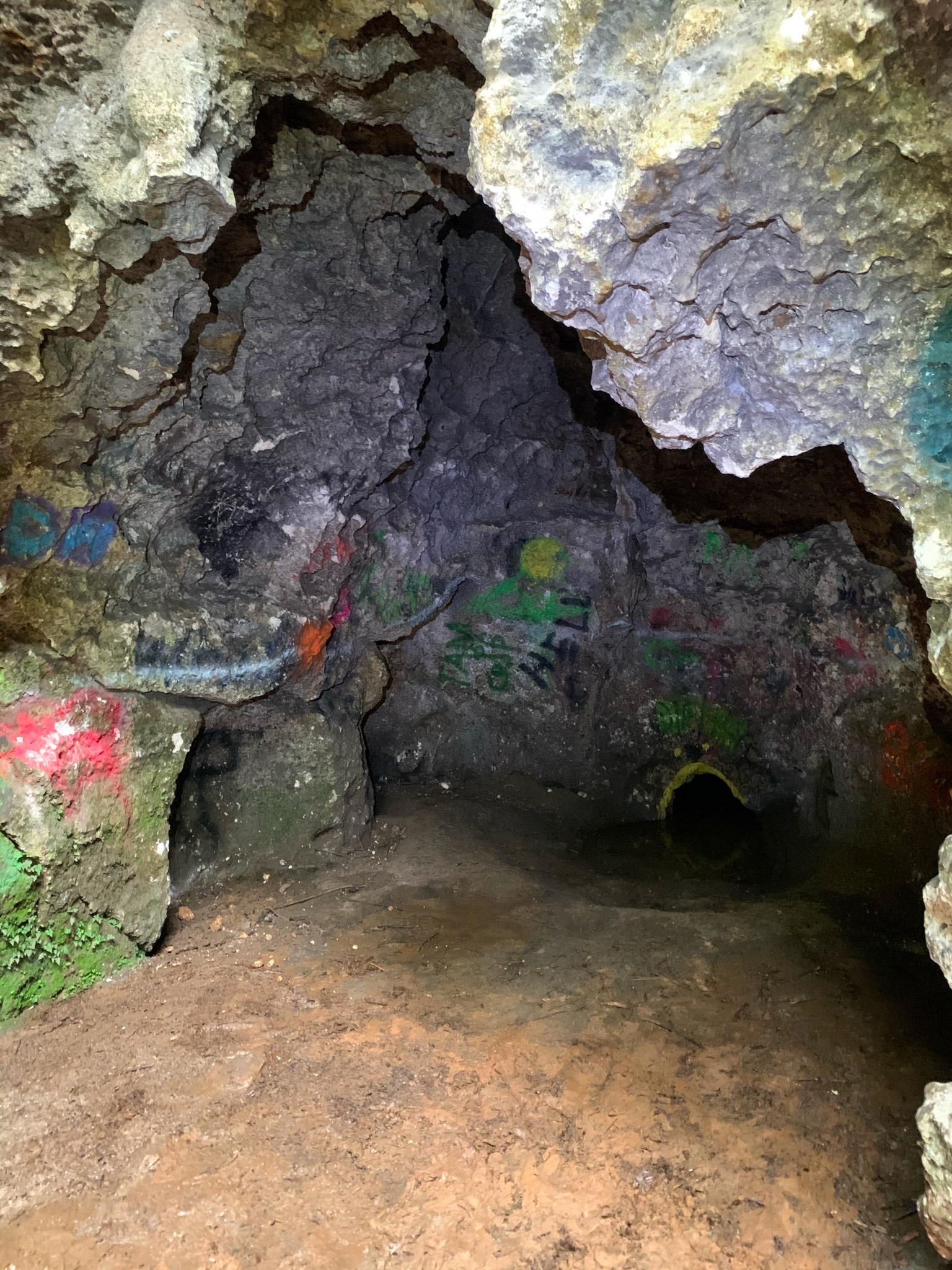 👀 Check out this cave located in the Withlacoochee State Forest in Florida! #caves #caveexploring
Click To Tweet
Wear Hiking Boots to Explore the Cave Chamber
By nature, caves are always damp and slippery. Therefore, wearing the right shoes can prevent you from getting hurt. I recommend proper hiking boots with a really good grip and protection around the ankles.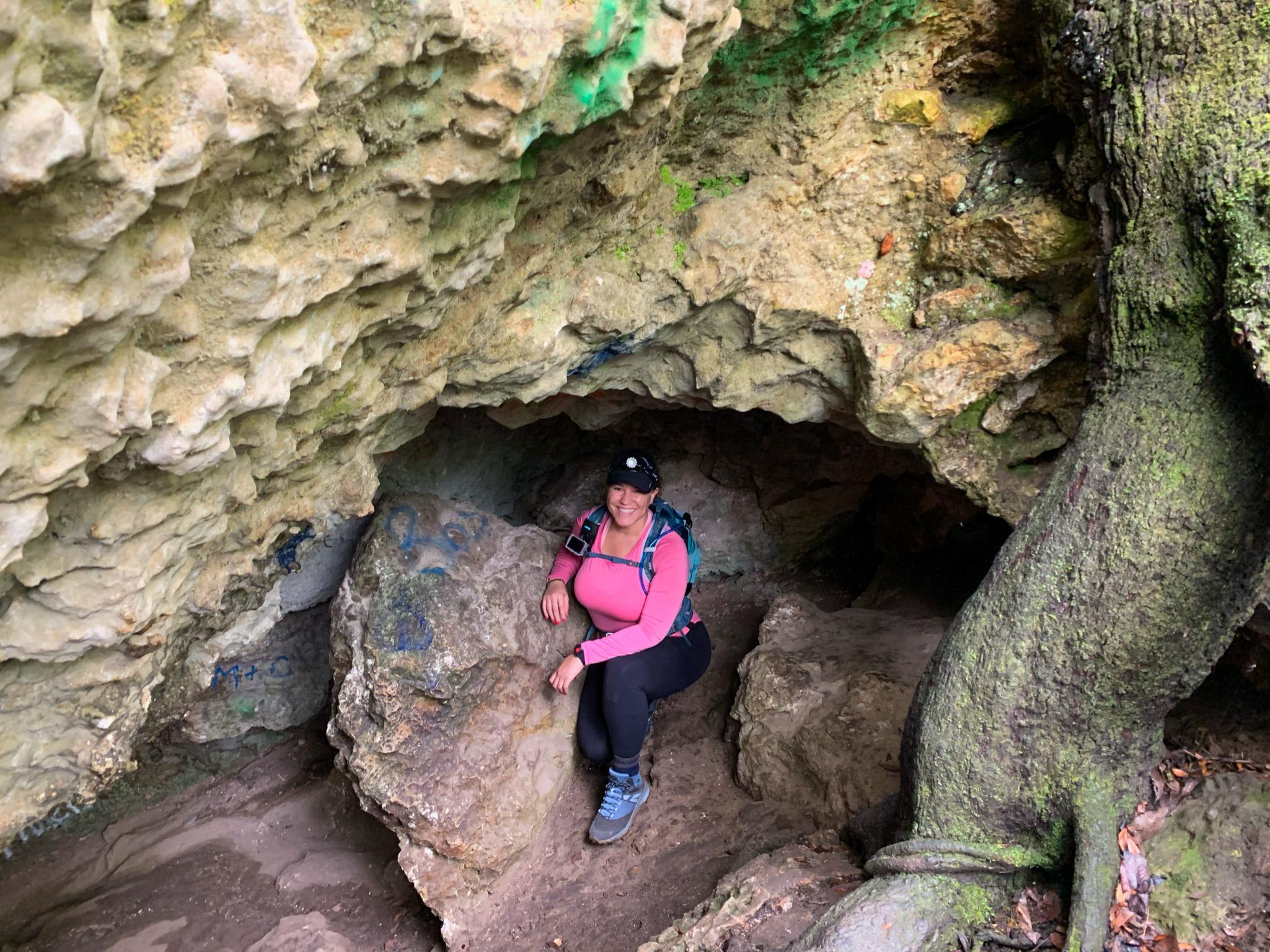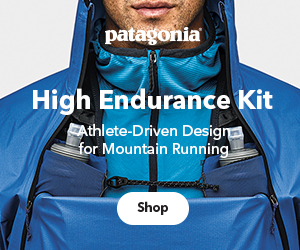 Don't Go Alone
You all know how much I love to go hiking and adventuring alone. However, I think cave exploring is a whole different story. Even though this cave is small, many things can still go wrong.
Therefore, bringing a hiking buddy with you is a great idea. Even if they wait for you outside the cave! Just have someone nearby who can hear your voice from the outside. And as always, let your family know where you're going.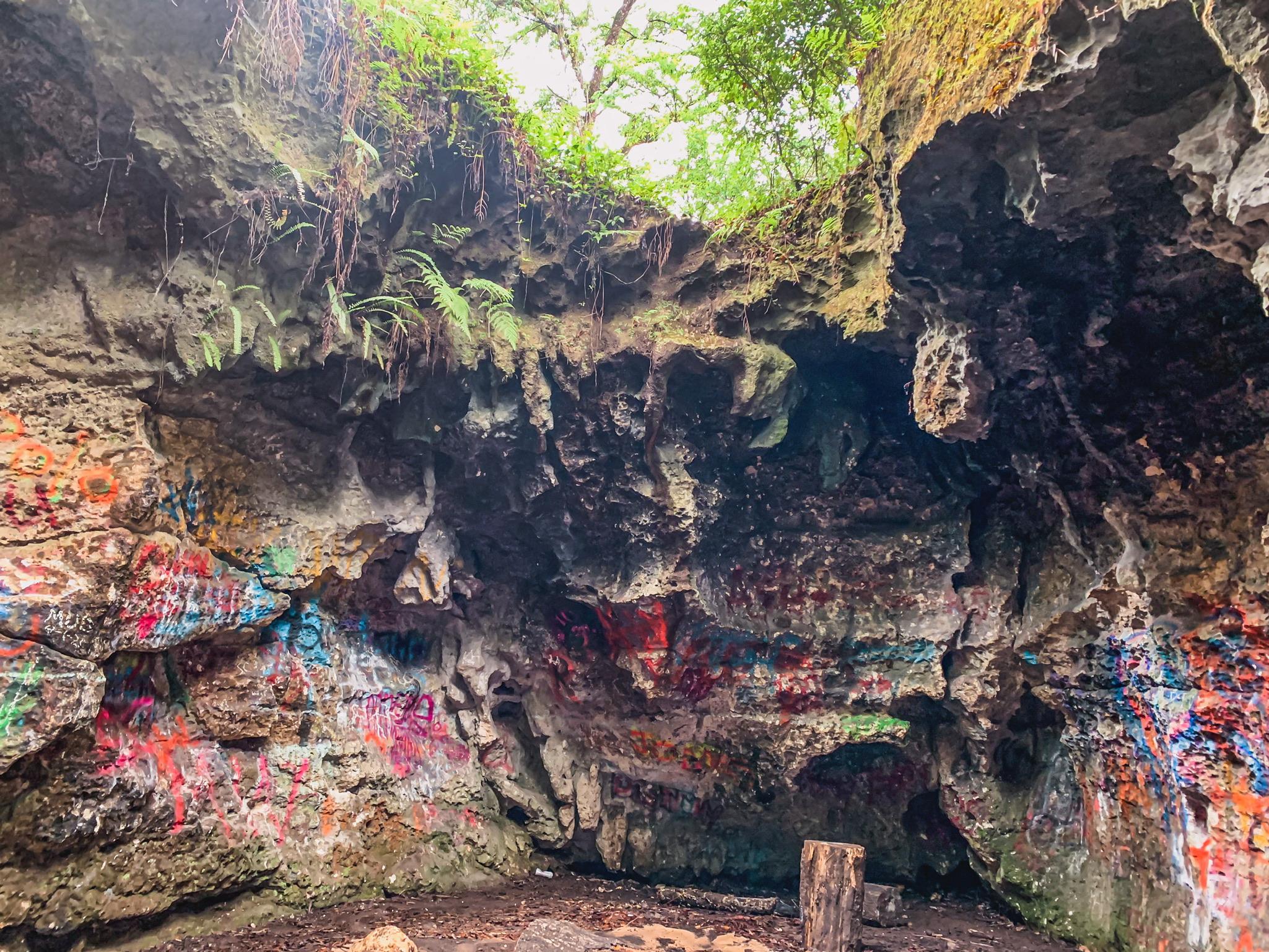 Pay Attention to How You Feel
If you're feeling nervous or anxious, don't go inside the cave chamber. Also, there are some narrow passages inside the cave which are not recommended for people who suffer claustrophobia.
But if you can't go inside Dames Cave, don't worry. There is a big opening from where you can look down at the cave from the outside. It's a very pretty view!
Hiking Trails and other Caves to Explore Besides Dames Cave
If you keep hiking along the trail, you'll notice some other caves that are easy to access and admire. These caves are known as Sick Bat Cave, Danger Cave, and Peace Cave.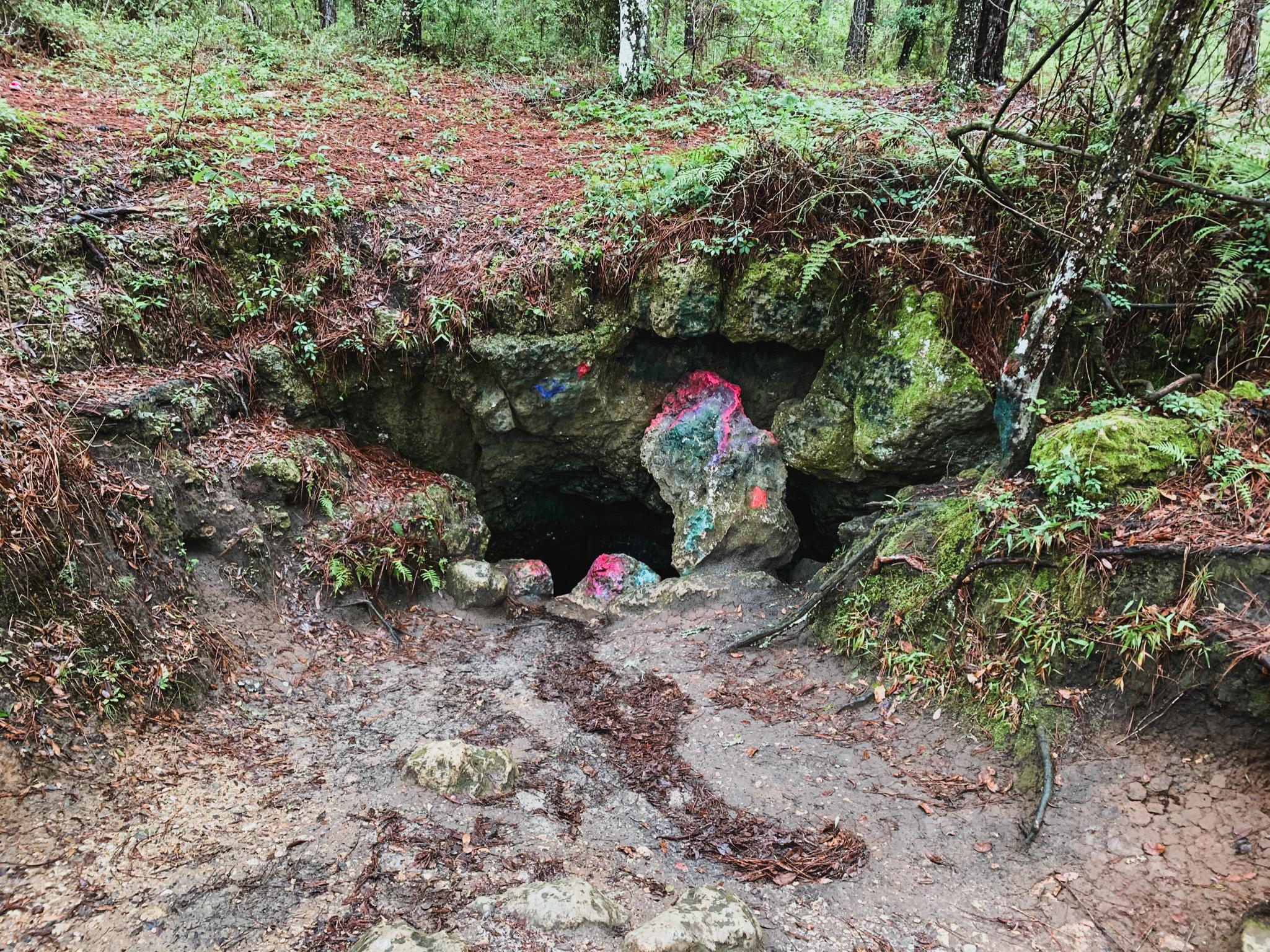 Do not go inside any of these caves if you're not an expert in cave exploring. Just being here and admiring these other caves from the outside is an experience of its own and so worth it! Don't risk your adventure by doing things you shouldn't do.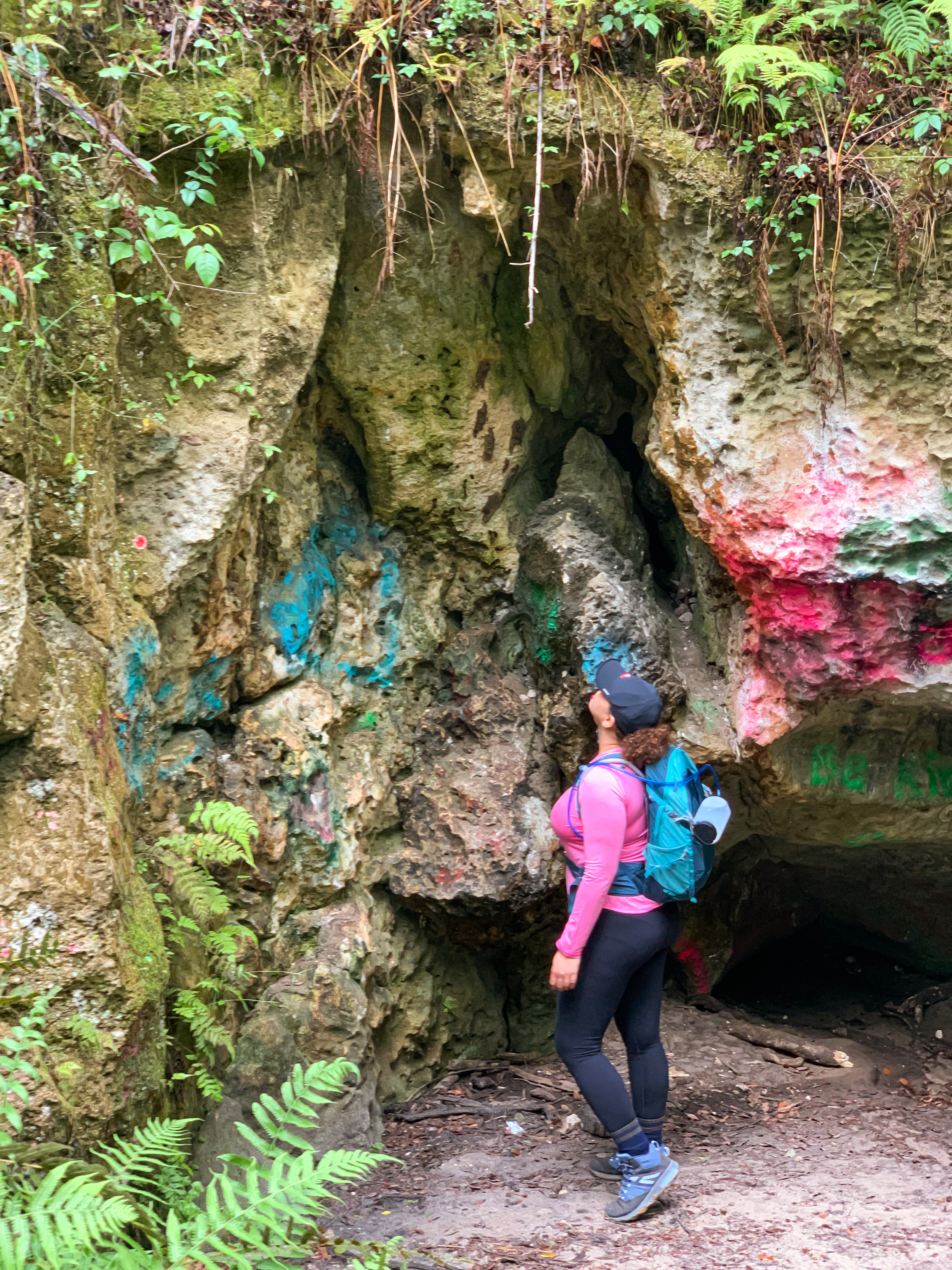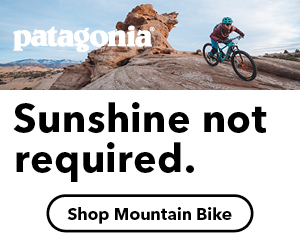 You can also keep hiking along the trails which have an incredible outdoorsy vibe. If you want to continue hiking, make sure you have a map of the area before arriving.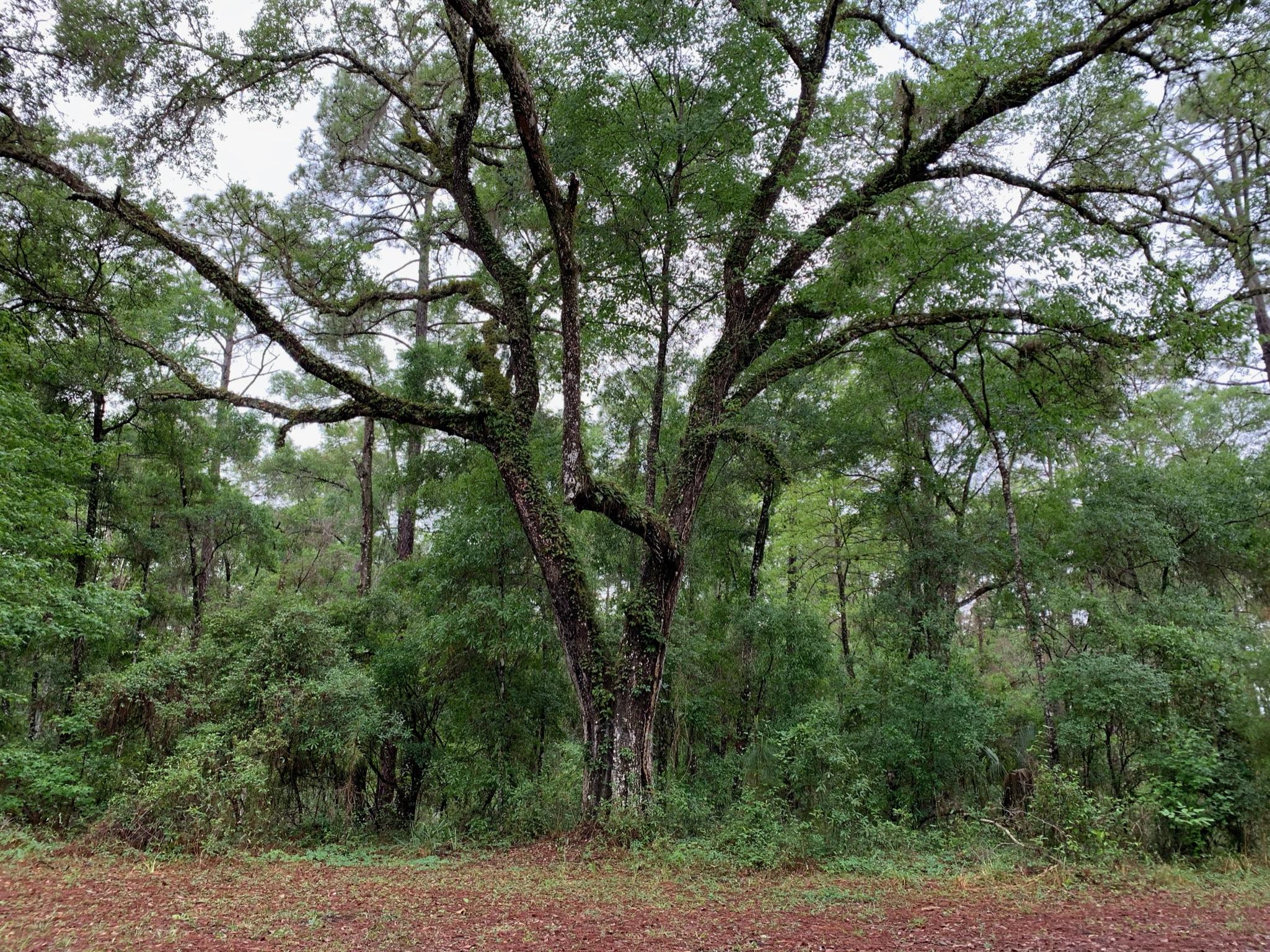 The trails in the Citrus Tract area in Withlacoochee State Forest have many intersections and you can easily get lost if you don't know where you're going.
Did you know about the cave systems in Florida? Let me know in the comments!
---
Like it? Pin it! Share it!