Supposedly, Utah is the momma bear of slot canyons in the world. It's been said that this beautiful state has more slot canyons than anywhere else in the whole world. Imagine that! And although a lot of them require special skills and experience, this slot canyon hike near Zion does not.
If you're visiting Zion National Park, you might've already heard about The Narrows–one of the best slot canyon hikes in the world.
But for a different slot canyon vibe, this one does the trick and it's actually easy. However, this doesn't mean that you can go unprepared.
The first rule of hiking is to always be extra prepared. So please do so on each of your hikes, including this one.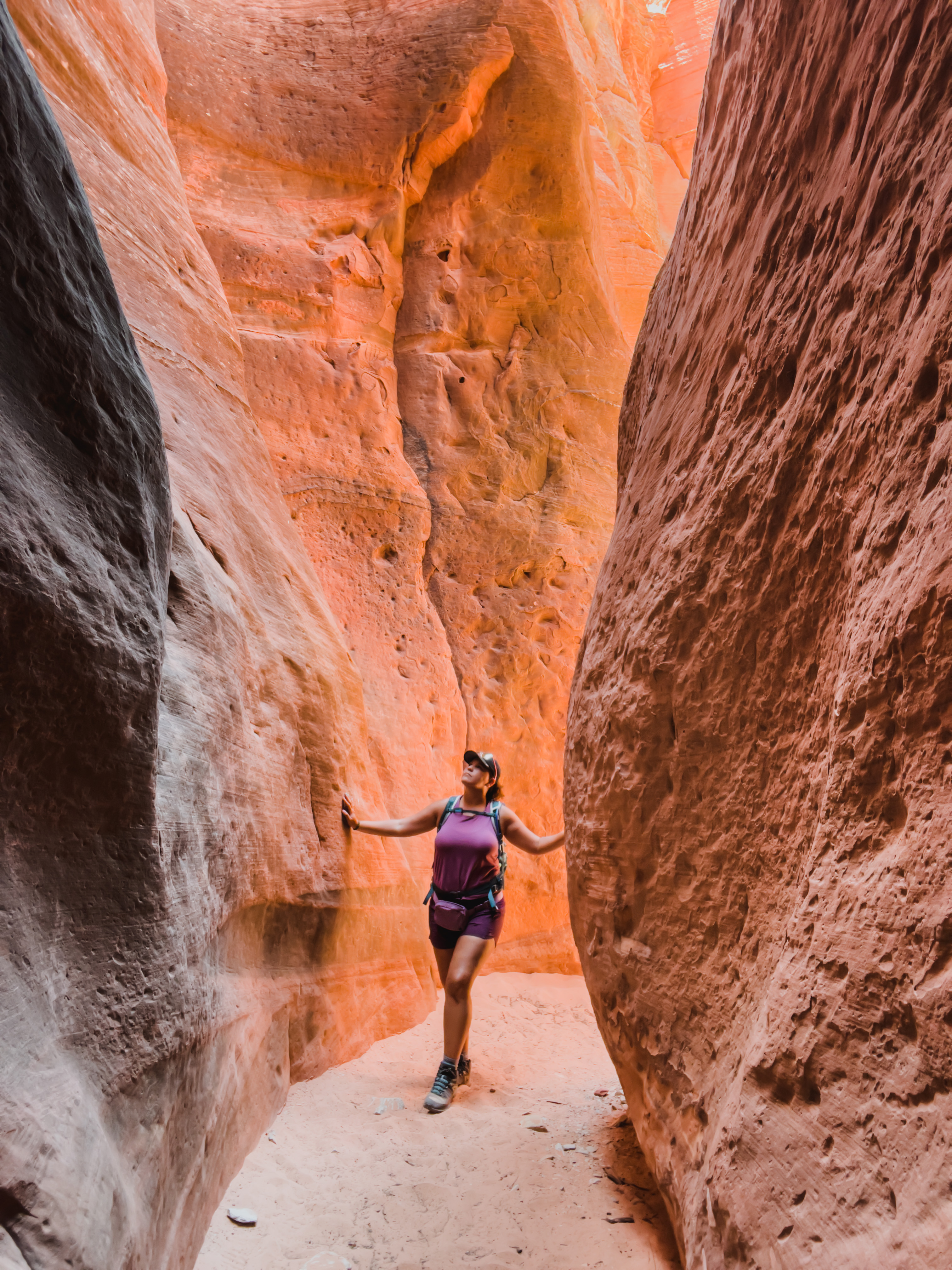 Arriving at the Red Hollow Slot Canyon
This slot canyon hike is located in Orderville, just about 24 minutes from Zion National Park. Although Red Hollow Slot Canyon is a less popular destination for tourists, locals know it very well.
The roads in this small town aren't clearly marked, so pay close attention when driving. Once you pass the bridge in Orderville–which crosses the Virgin River, you will make a right at US 100 E.
Then, take the first left (this is Red Hollow Dr) and continue straight down the dirt road until you arrive at the water facility. This is actually where you will be parking at. Parking is very limited but it's doable.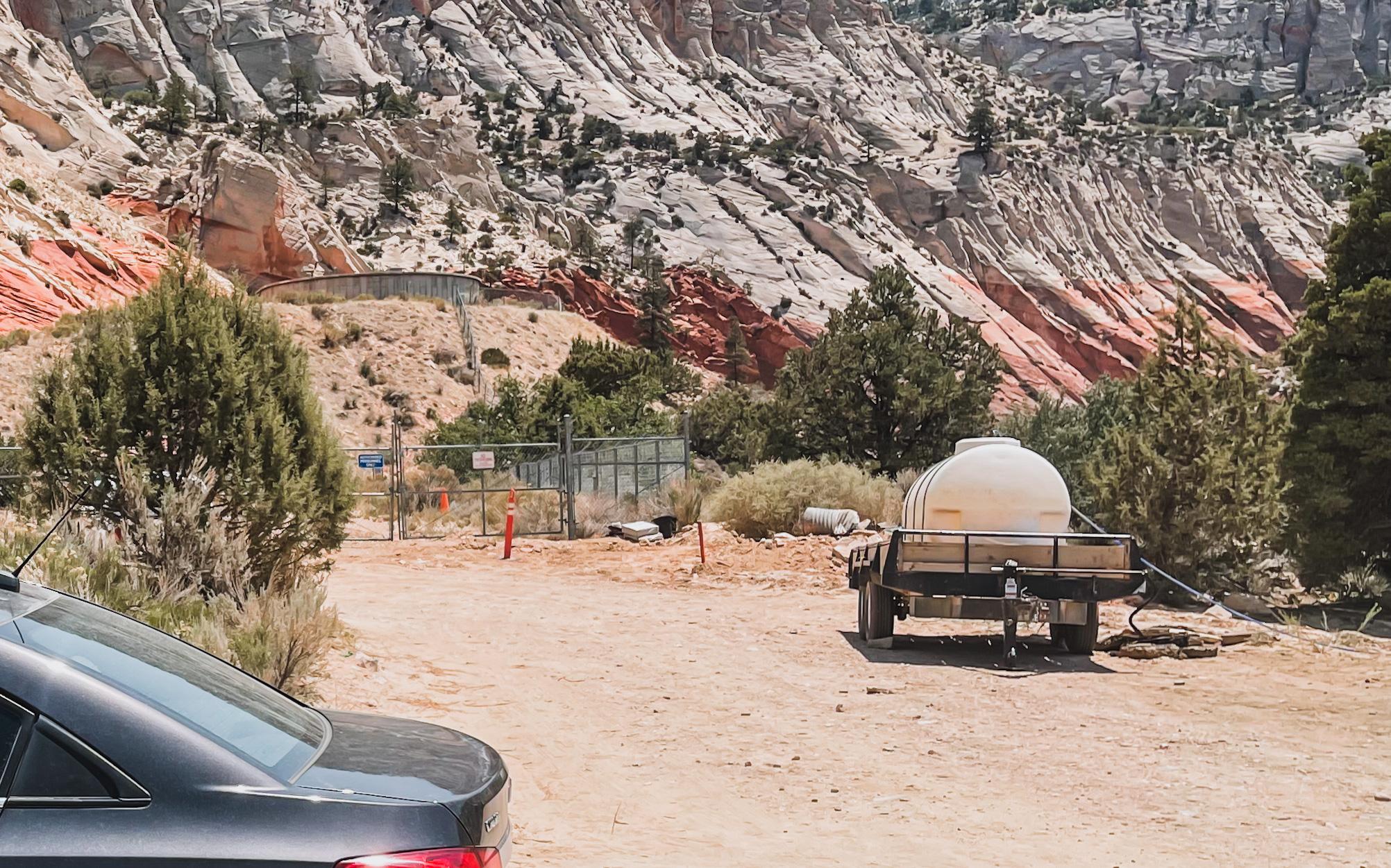 Once here and facing directly towards the fence of the facility, pay close attention to your right and you will see the trailhead.
When I visited, I noticed that cairns had been placed to lead the way. Follow both the trail and the cairns and head straight down the sandy wash.
What are cairns? Cairns are small rock piles that mark routes (trails). Don't touch or make your own cairns as this can mislead other hikers.
The trail to Red Hollow Slot Canyon is approximately 1.2 miles roundtrip and it's an easy hike. However, this area is not shaded and it can feel strenuous.
I did this hike on a sunny day with a temperature of 107 degrees and it was brutal. Therefore, I recommend taking at least 2 liters of water if you're doing this slot canyon hike on a hot summer day.
Red Hollow Slot Canyon: 1.2 miles roundtrip | Difficulty: Easy | Elevation gain: 5718 ft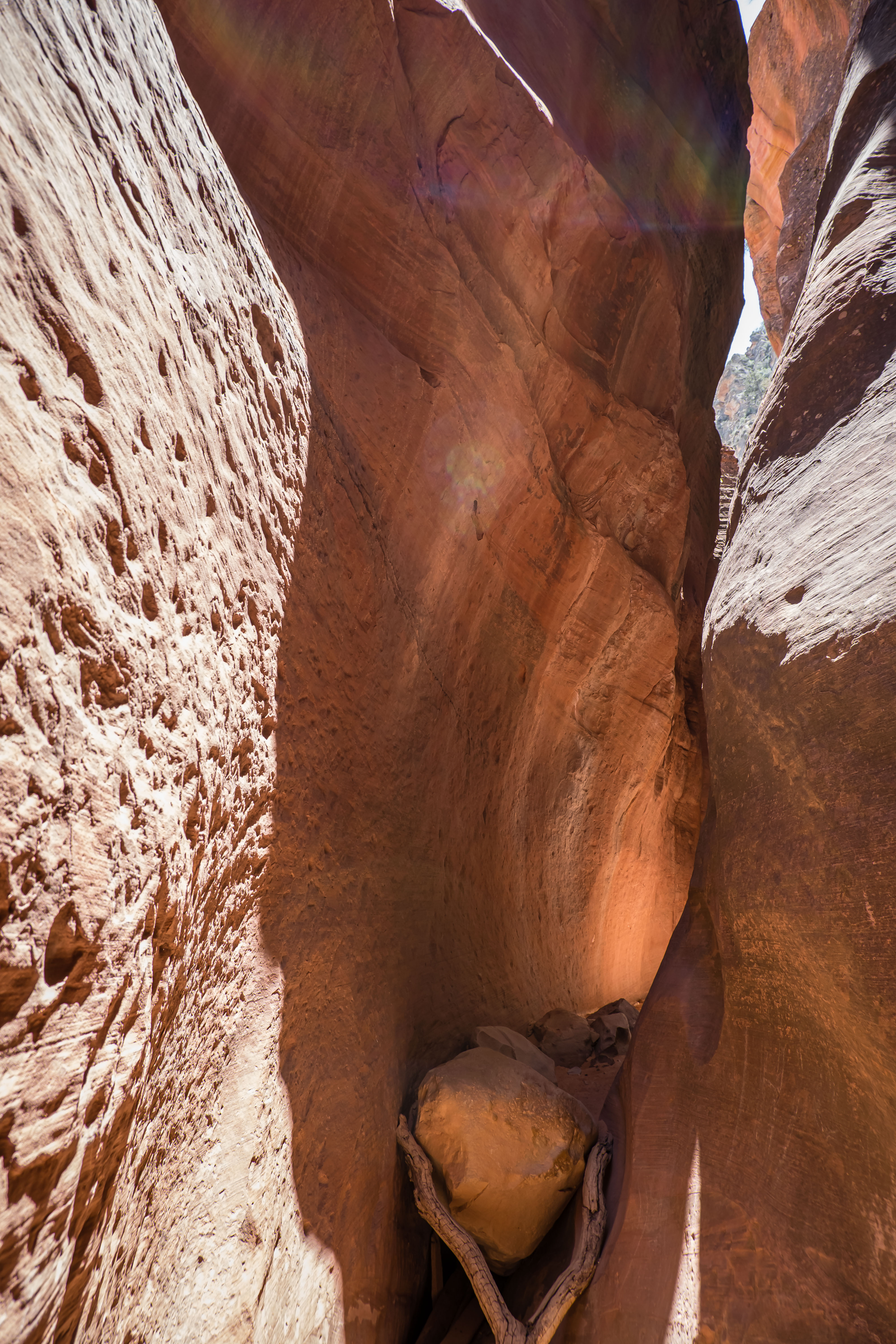 Going Inside the Canyon
At the end of the trail, you will see the Red Hollow Slot Canyon. With beautiful tones of red, violet, and orange, it will surely leave you in awe.
The uniqueness of the colors inside the canyon is enough to make it one heck of a picturesque sight.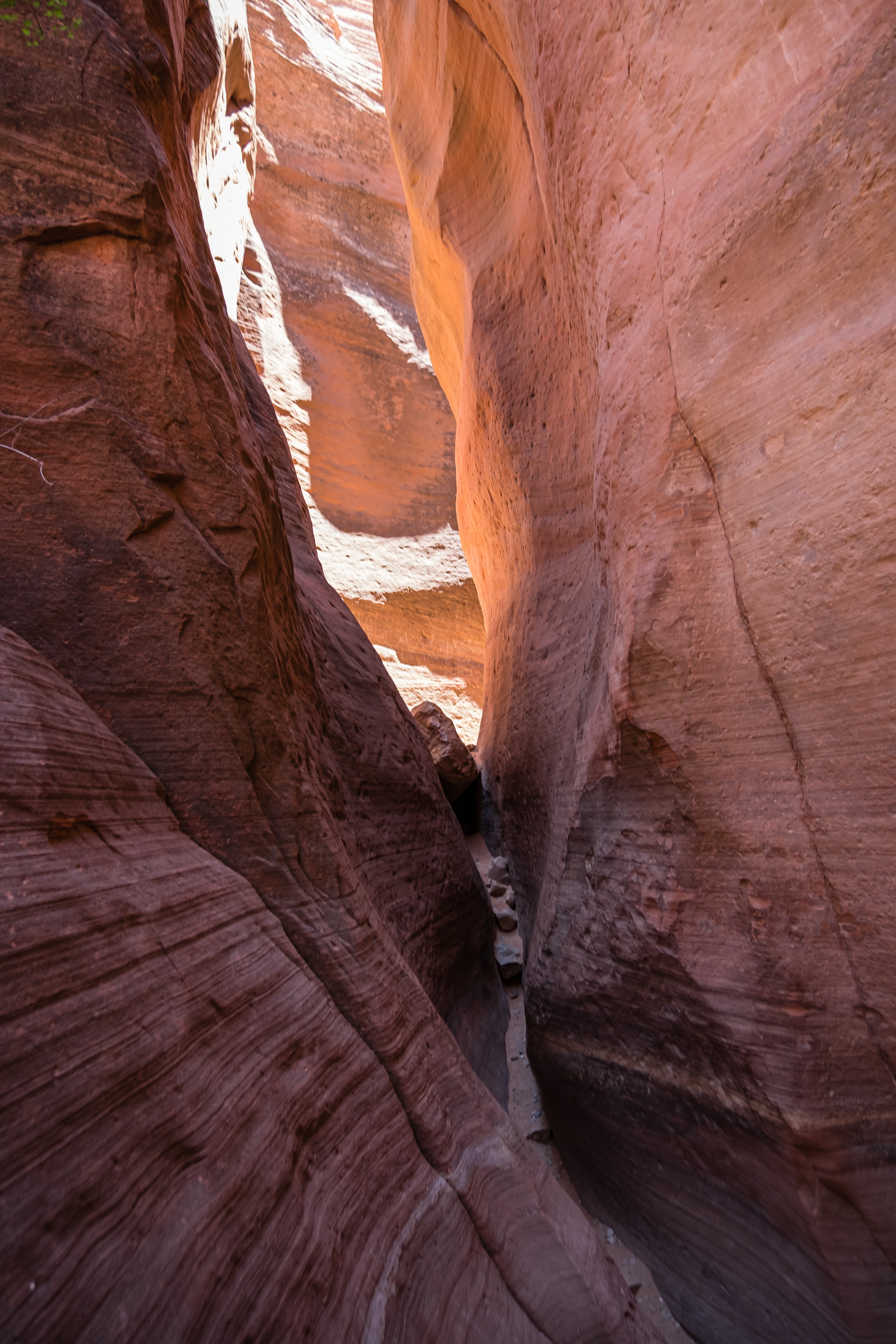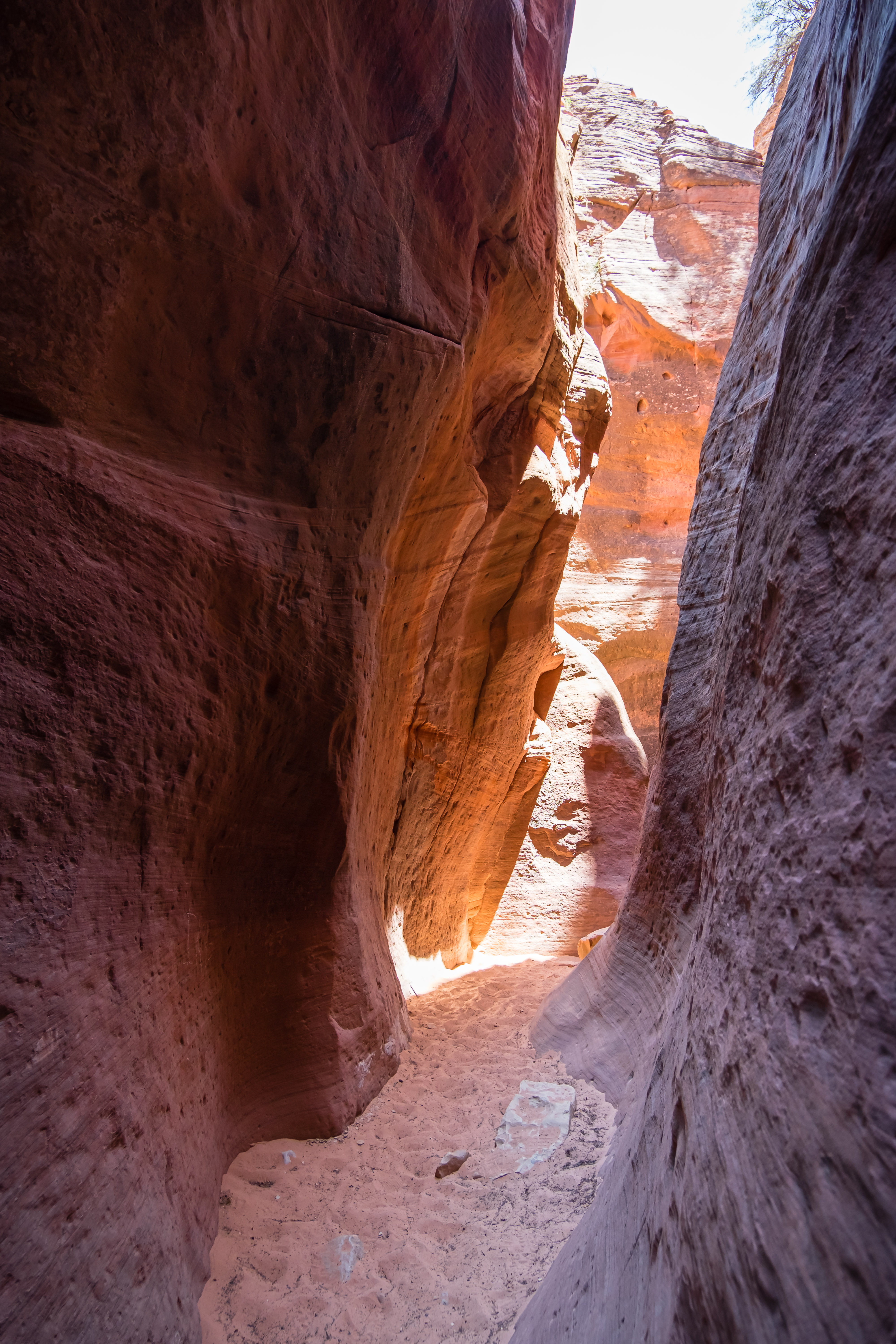 Going inside the canyon is fairly easy until you reach the narrowest slot. To go through it you will need to climb and slide through it with your back against one wall and your feet on the other. Just like the slot canyons for pros! LOL. Only this one is much easier.
This is a great experience for beginners who have never been on a slot canyon hike.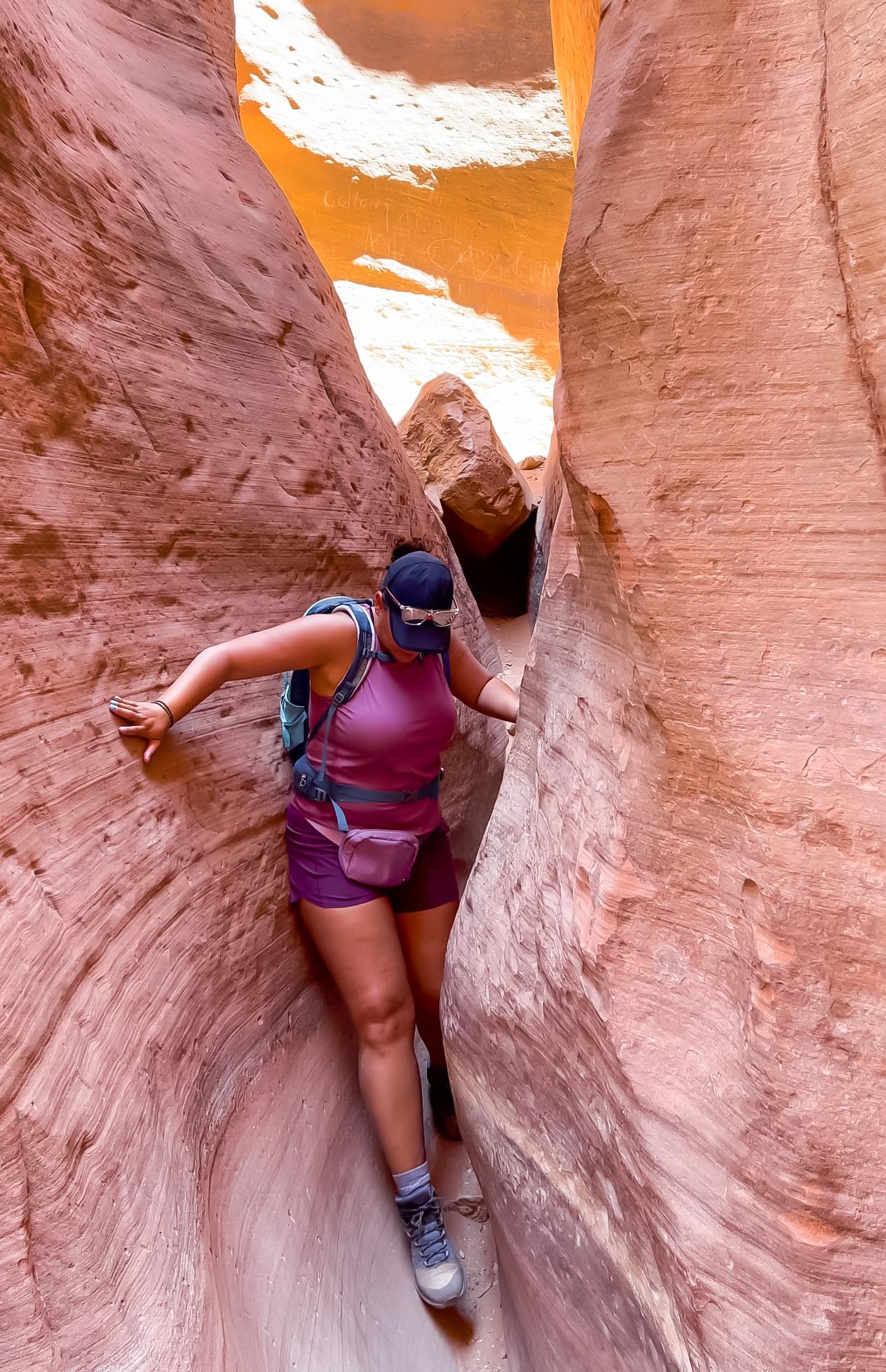 After you slide your way through this narrow slot, you can either climb up the rope that's placed in the rock wall or turn around and go back.
I didn't climb the rope because, to be honest, I thought it wouldn't hold me. Always go with your instinct, right?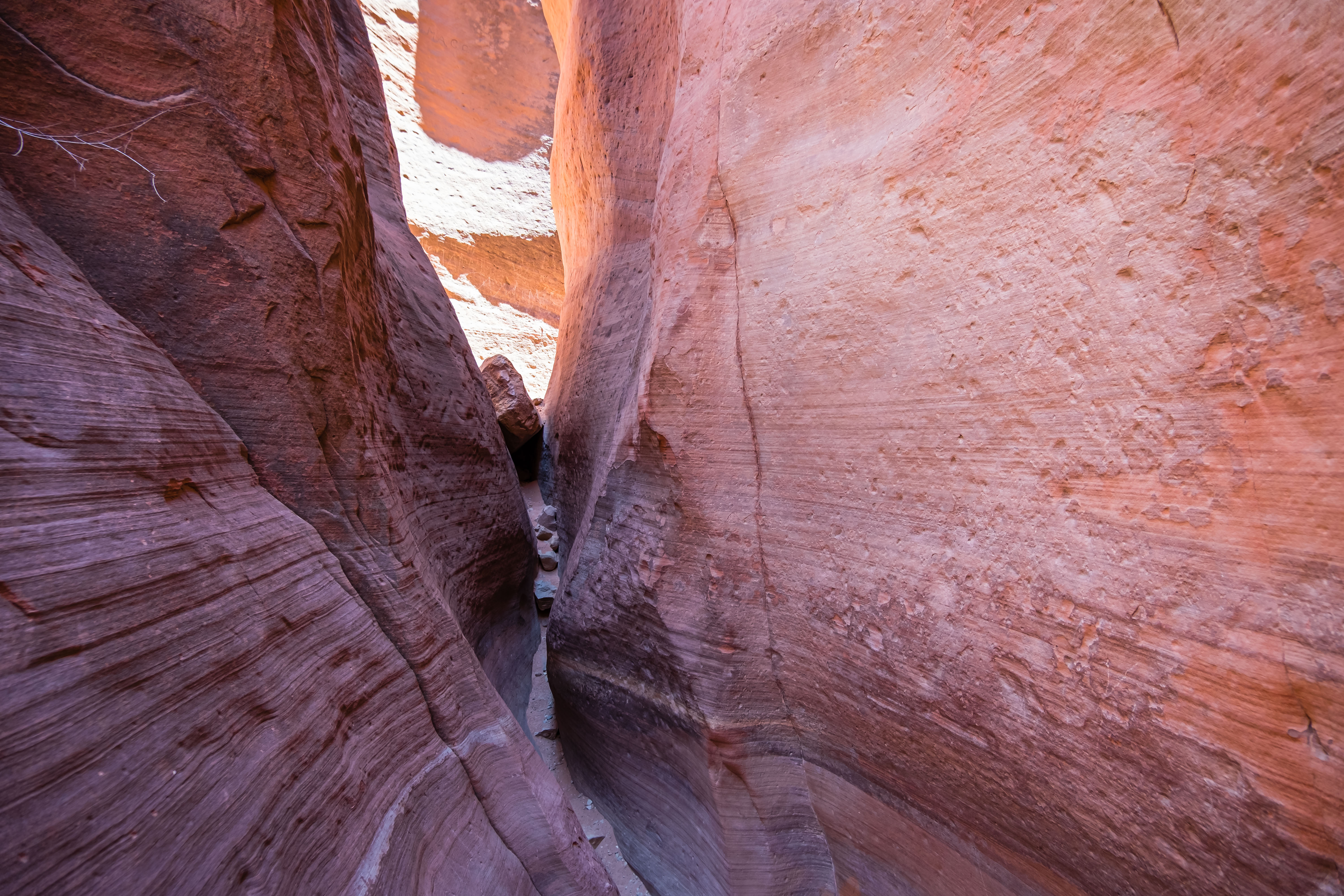 But even though I didn't do the rope climbing, being here was epic. The rays of sunlight peeking through the canyon are utterly magical.
No matter which way you look at it, there is always a rewarding sight inside this canyon.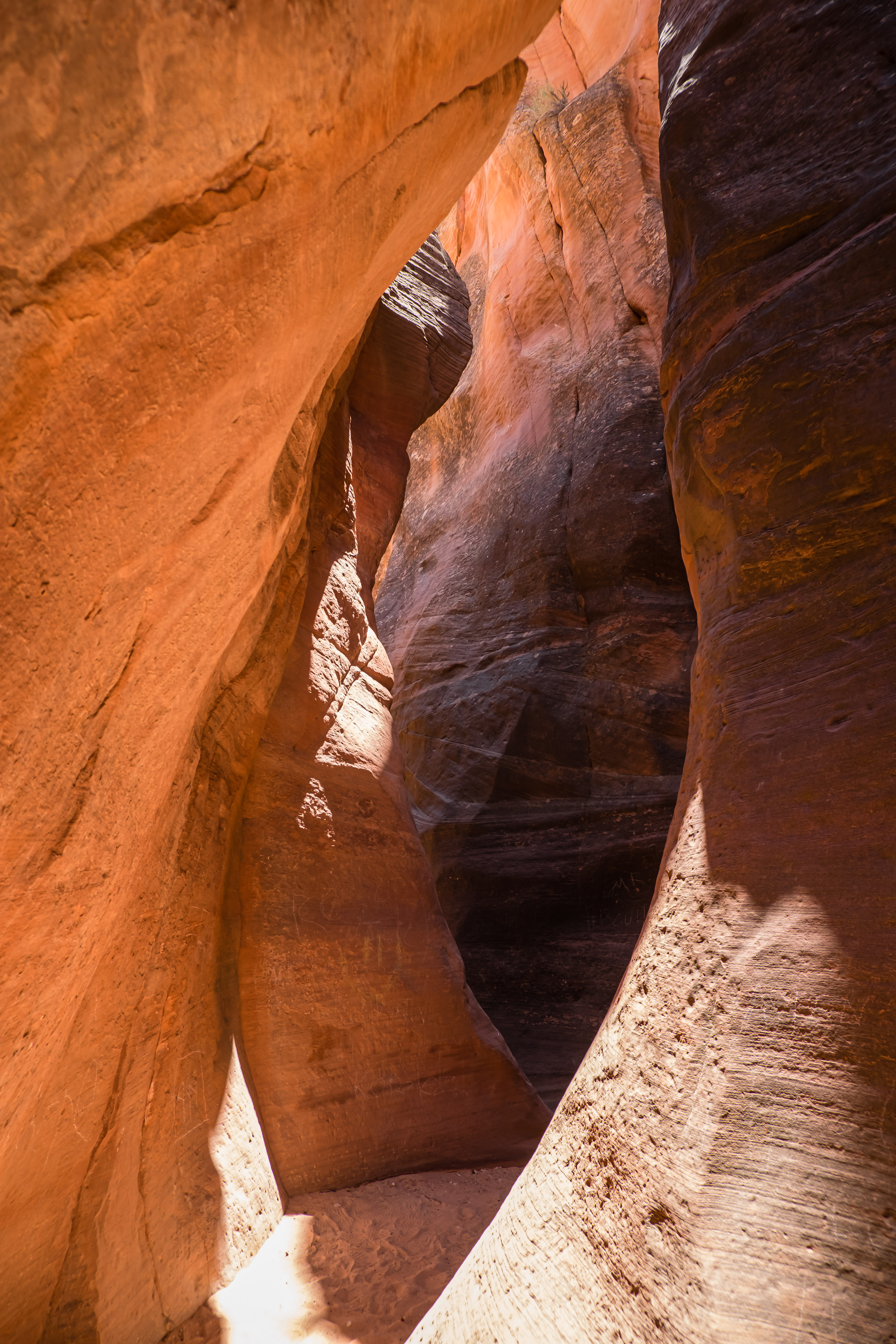 Placing my hands through the waves of the canyon felt like being in a different dimension. A simple stroke of my hand through the sandy walls was like fuel to my nature-loving soul.

Simple, yes. But the experience is out of this world amazing!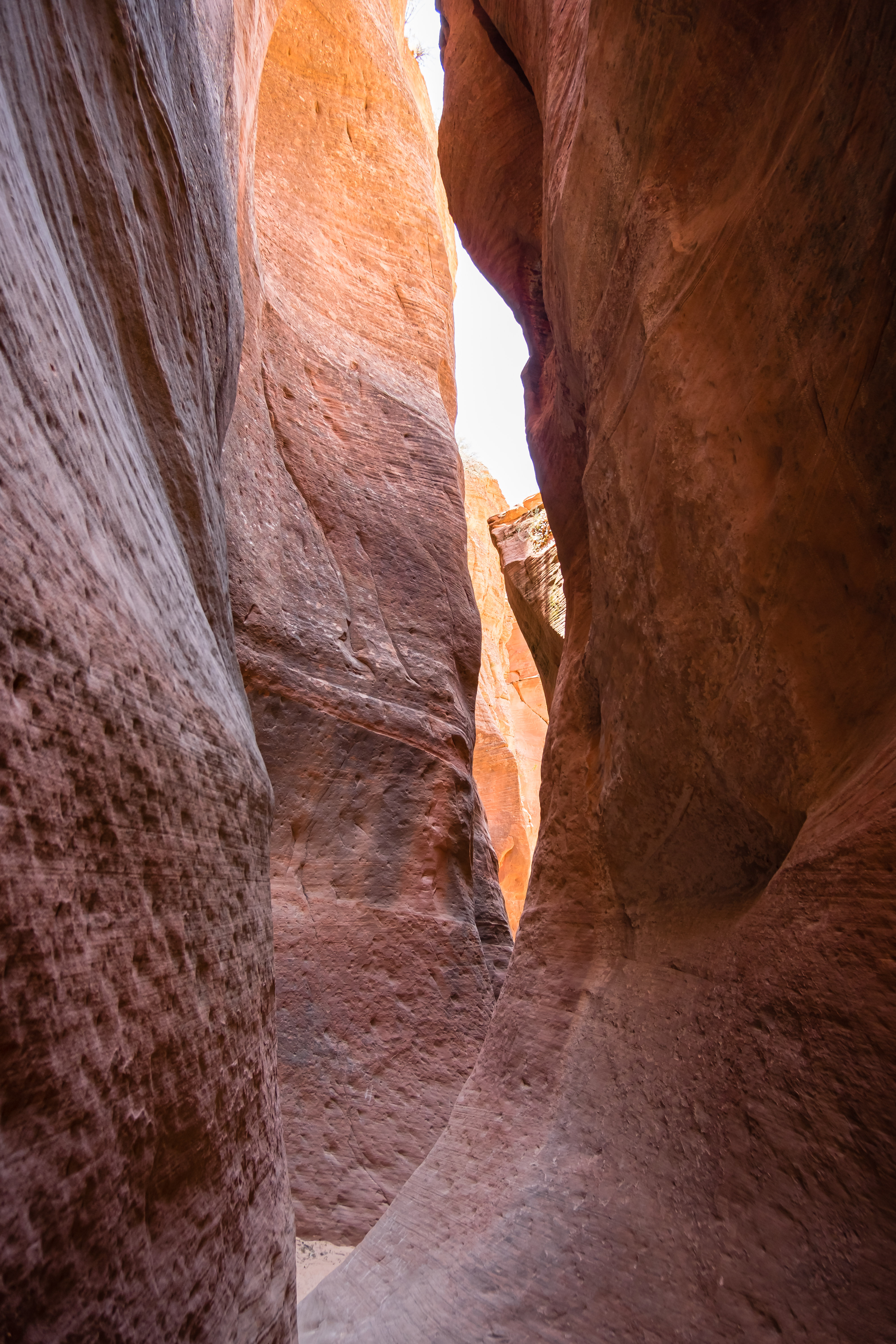 Would you hike this slot canyon? Let me know in the comments!
---
Like it? Pin it! Share it!