If you've followed me for some time, you already know I'm a die-hard fan of The Vampire Diaries franchise, a Georgia-filmed series. I still remember how excited I was to visit the filming locations from The Originals in New Orleans. In case you don't know, The Originals is a spin-off series from The Vampire Diaries. And now, we have Legacies–another spin-off series. Just as I'm writing this, Legacies has already return to filming their third season right in Covington, Georgia, aka Mystic Falls. In fact, Season 3 of Legacies is officially returning to our screens on January 21, 2021 at 9 pm/EST on CW. So in celebration of this, I'm sharing my top things to do in Mystic Falls!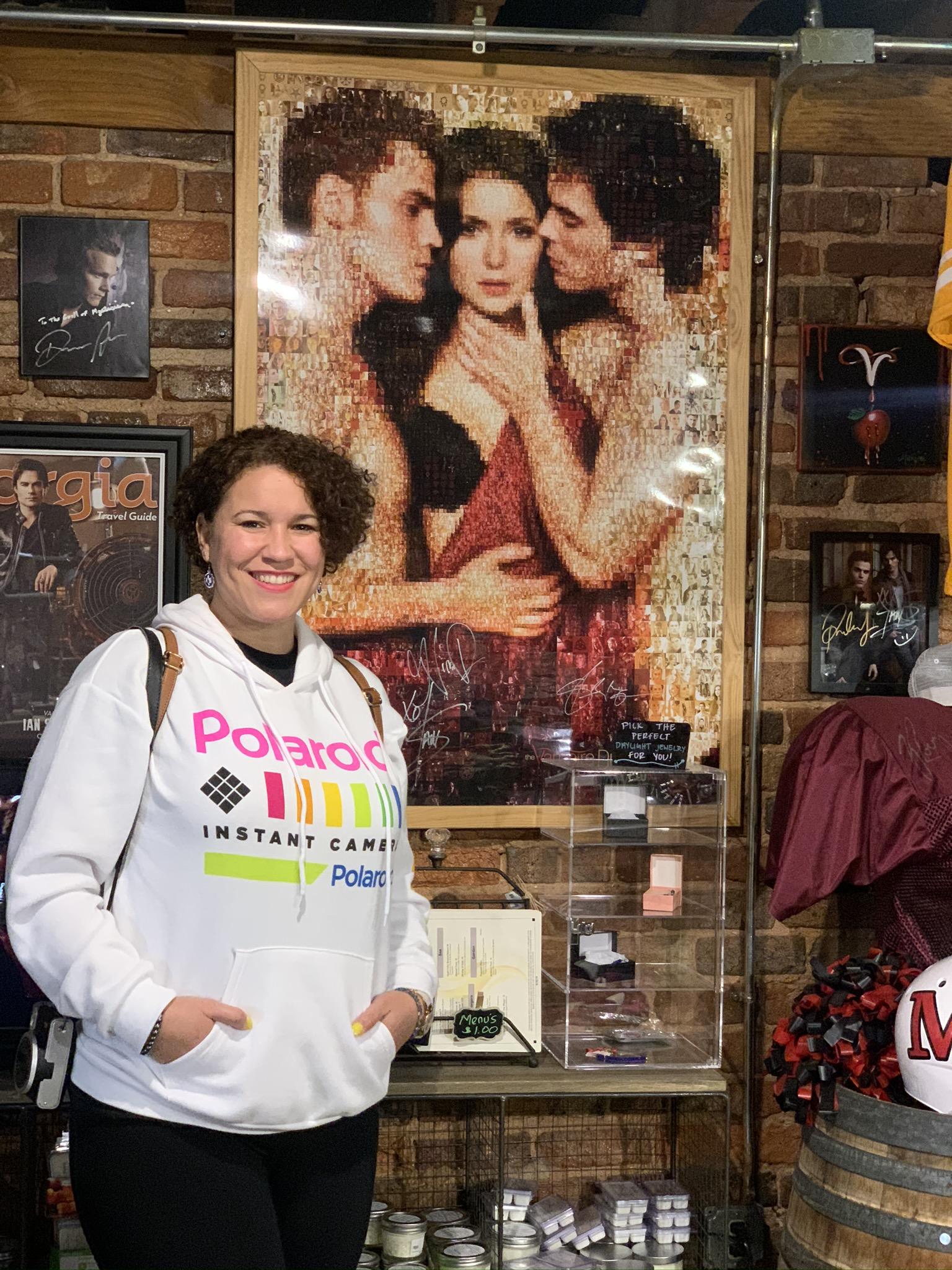 Things to do in Mystic Falls
I was so hyped about this trip! My sons and I visited Mystic Falls back in March of last year, right before all the covid madness began. Luckily, we were able to enjoy our trip safely and taking all the necessary precautions.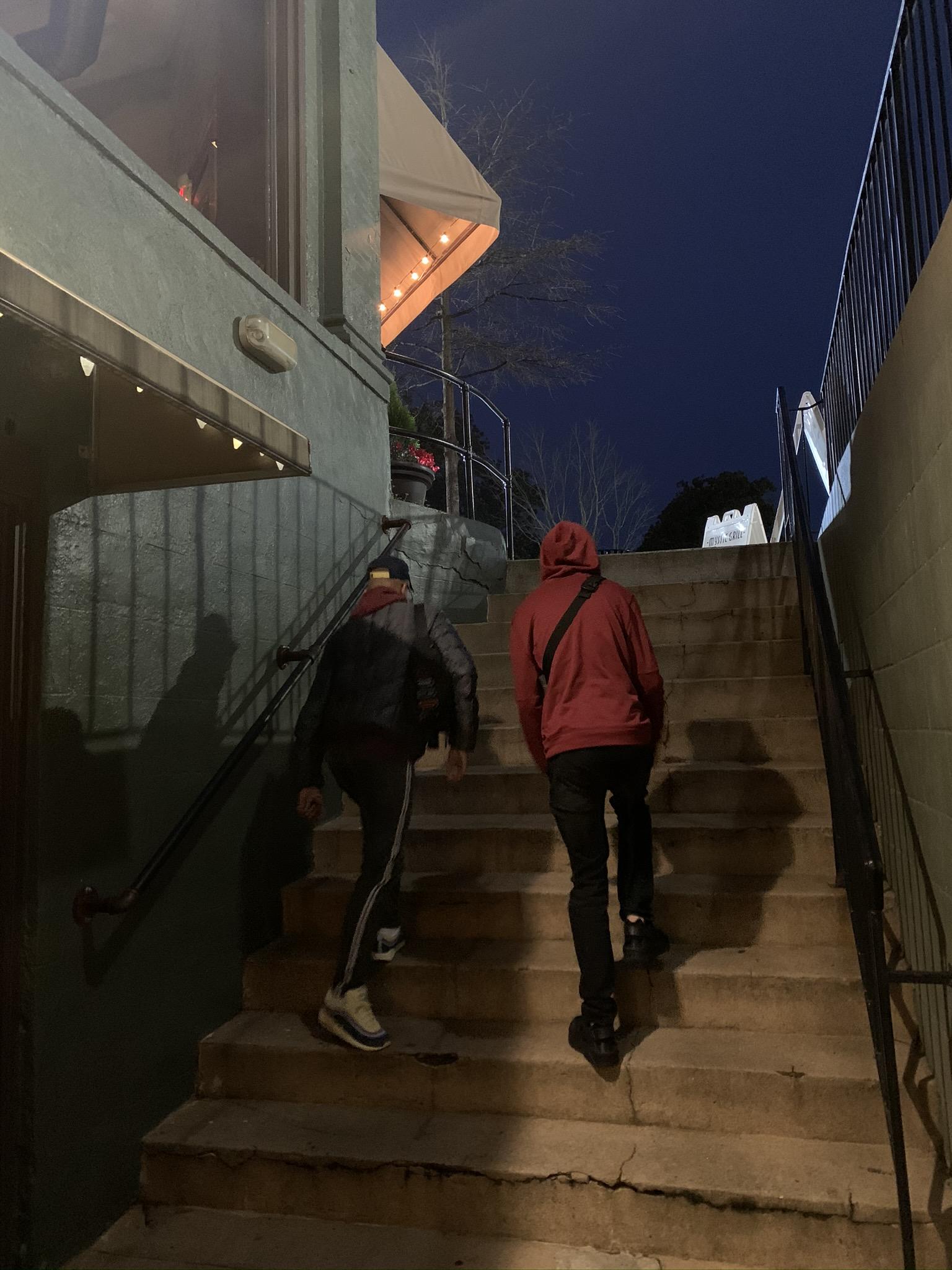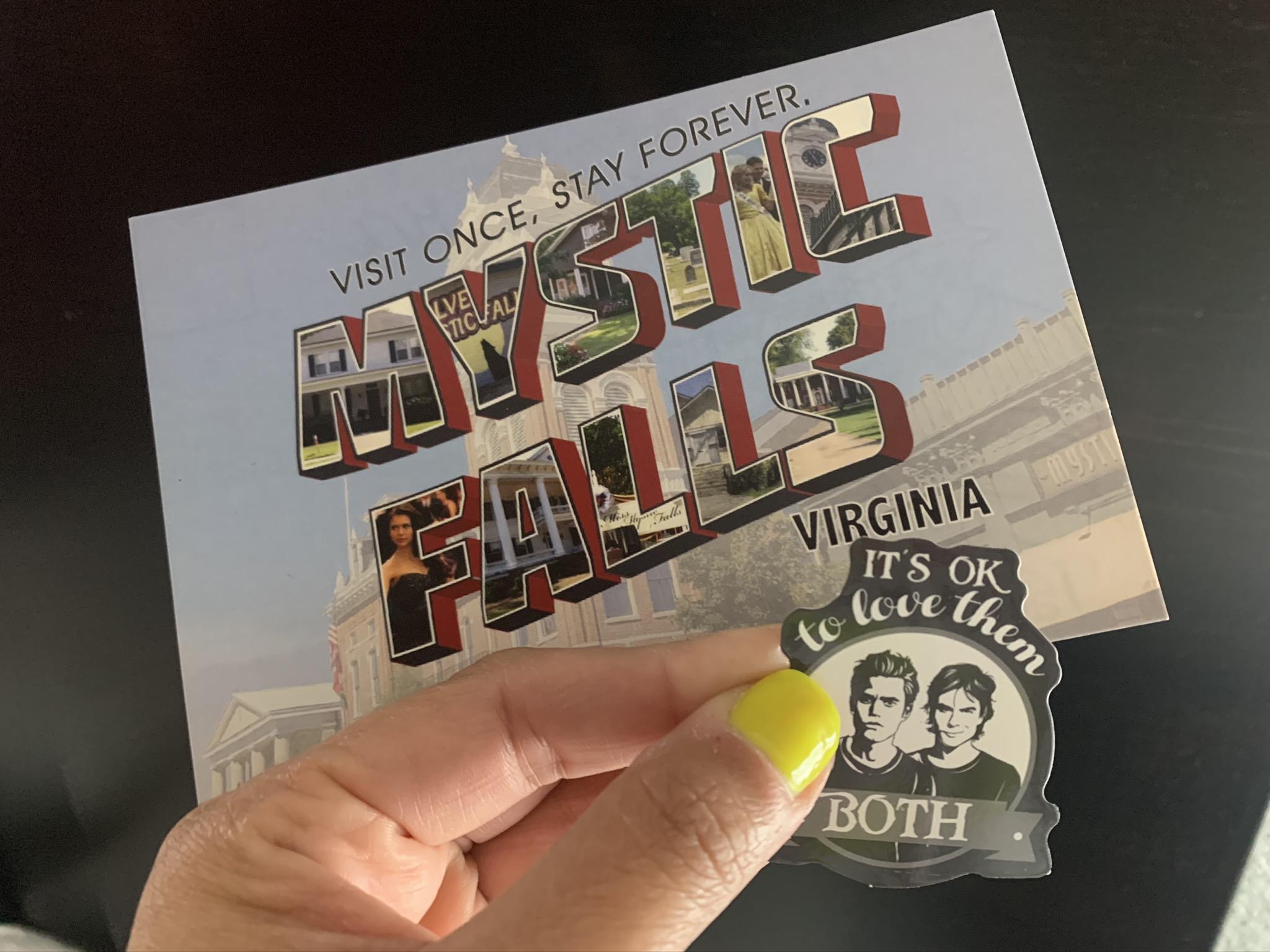 And let me just start by saying that if you're planning a trip to Mystic Falls, you will have the time of your life. Seriously, you will! And while you're there, be sure to check out these places in the charming town of Covington, Georgia. Or like we fans like to call it…the real Mystic Falls!
1. Go to the Welcome Center
You can't miss this, really. You'll get all of the info you need for a full experience of the beautiful town of Covington, aka Mystic Falls. Plus, they have a great collection of the original props used during the filming of The Vampire Diaries series.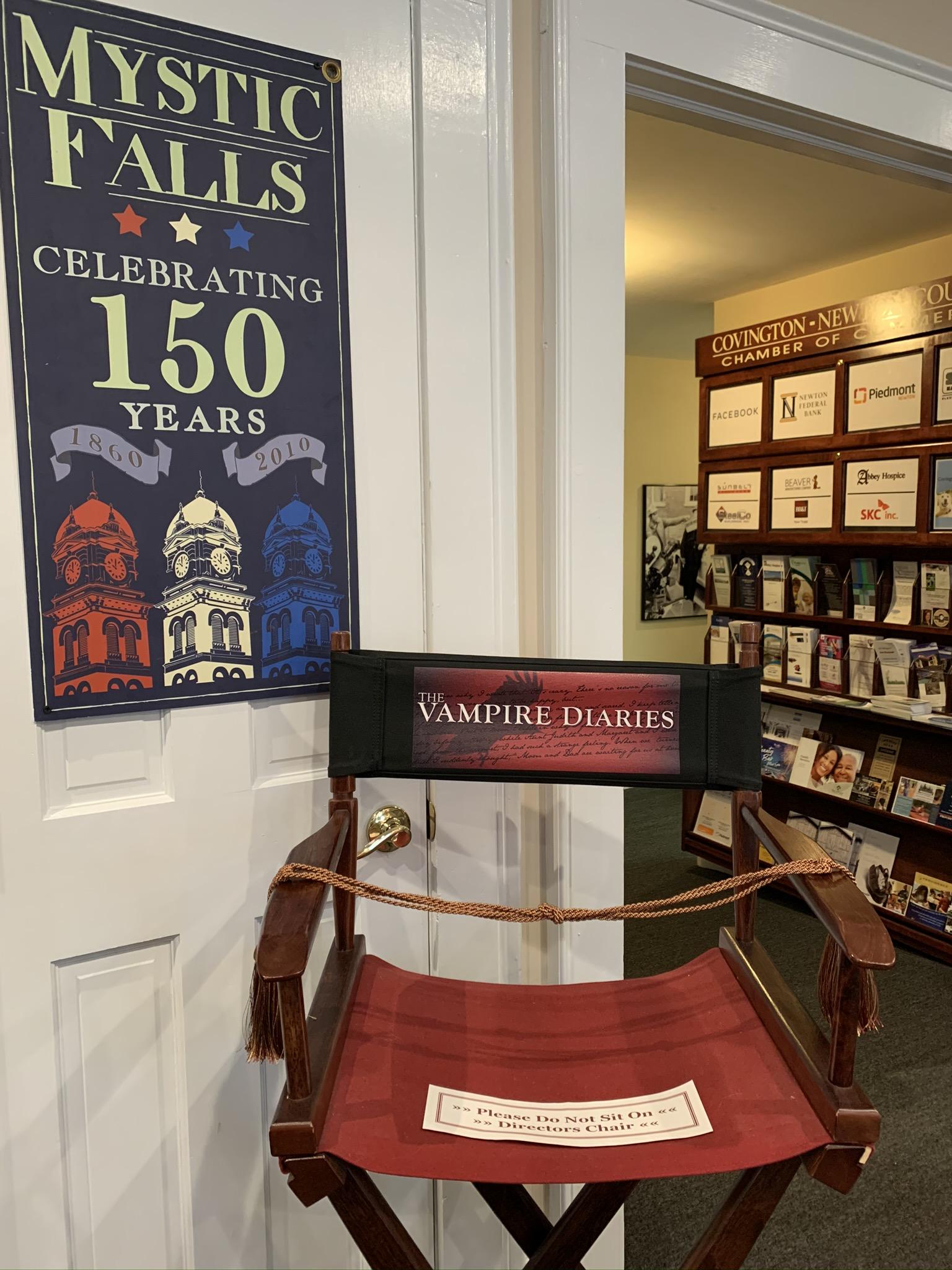 2. Take a picture at the iconic clock tower
Even if you haven't watched the show, you'll be in awe with the beauty of the town's clock tower–built in 1884.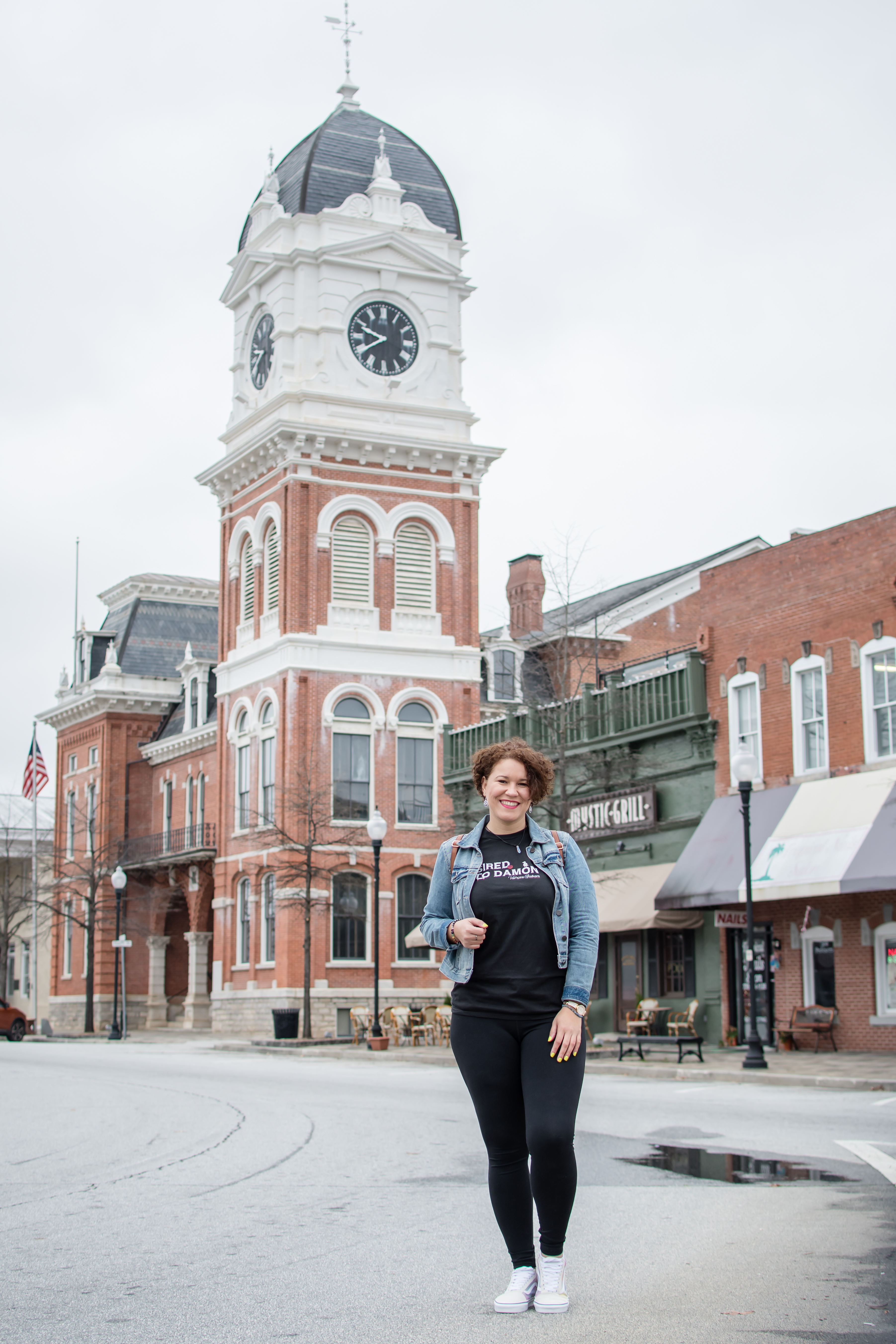 3. Schedule a tour with The Vampire Stalkers/Mystic Falls Tours
For those of you who prefer tours, the Mystic Falls Tour is a great choice. The tour takes you through the filming locations of The Vampire Diaries series. However, even if you don't take the tour, you'll still be able to see the majority of these locations up close–except for 'The Lockwood Mansion' (real name is Worthington Manor).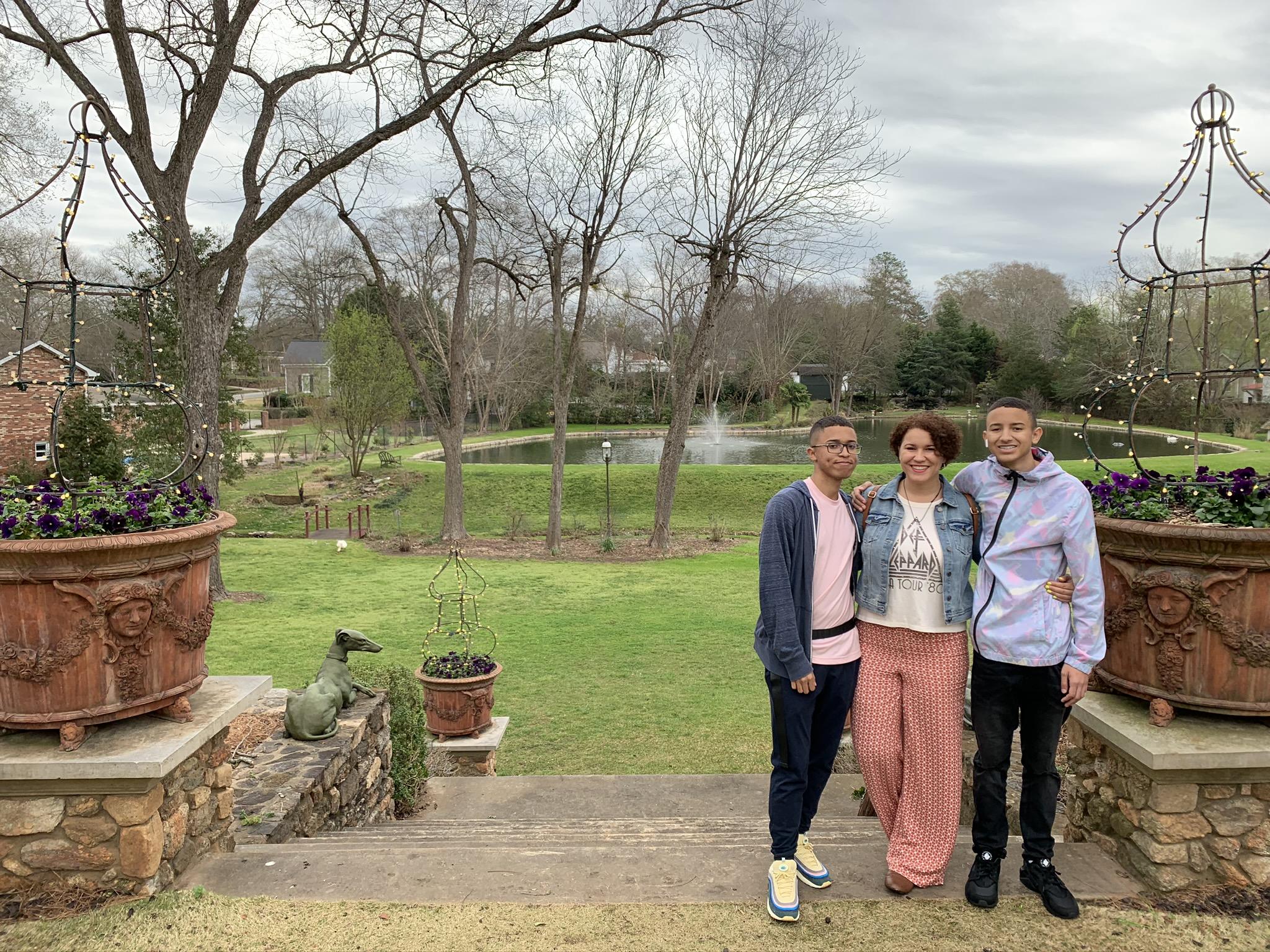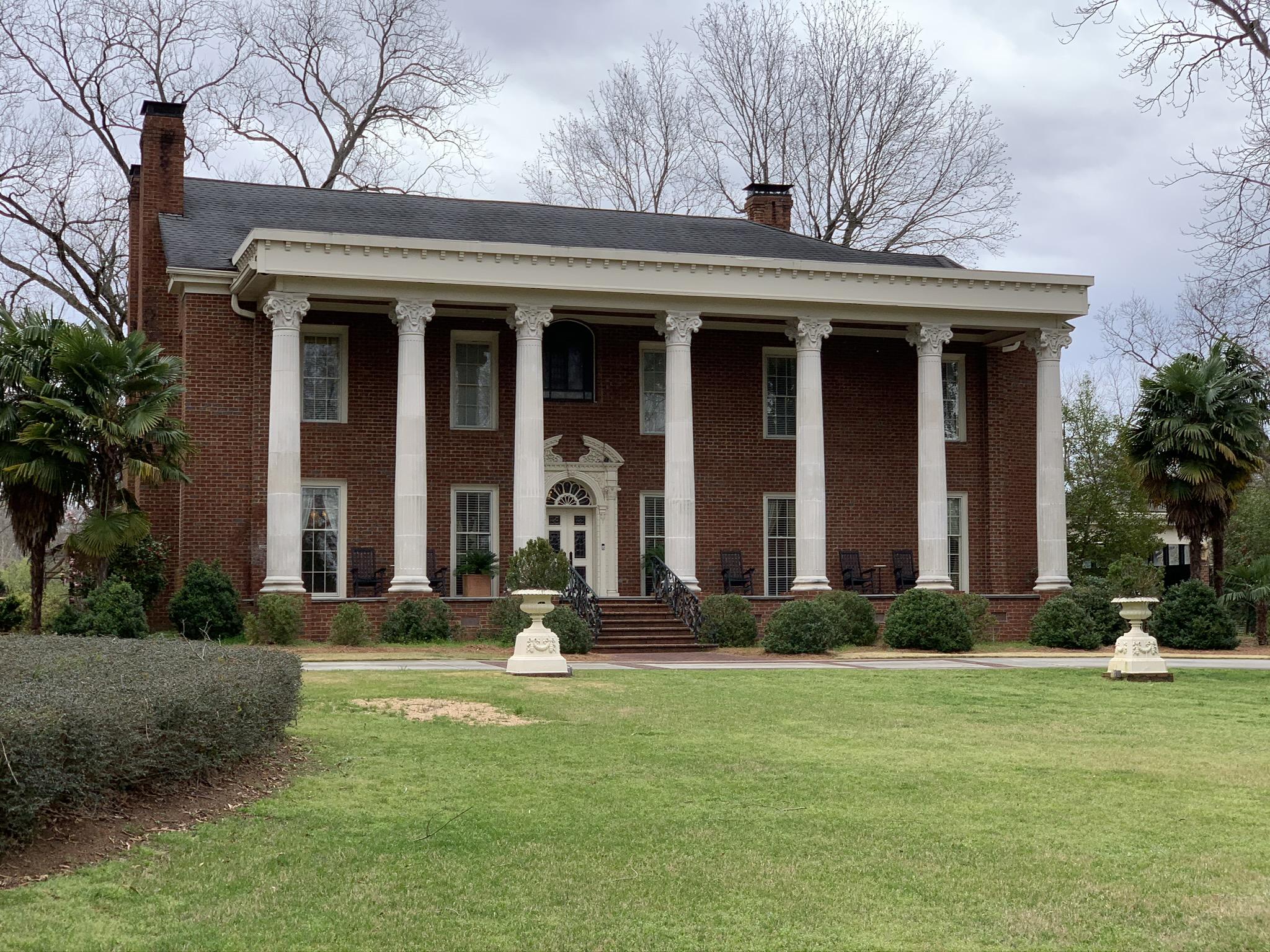 4. Eat ice cream at Scoops
This ice cream is delicious! It's velvety soft and the picturesque shop is worthy of a visit. Scoops was a favorite stop for the cast of The Vampire Diaries during their filming days. And if you're a fan of Ian Somerhalder (Damon in the series), like I am, then you should definitely try Ian's favorite which is the Banana Pudding milkshake. But this day, I had a cup of the Belgian Chocolate. Yum!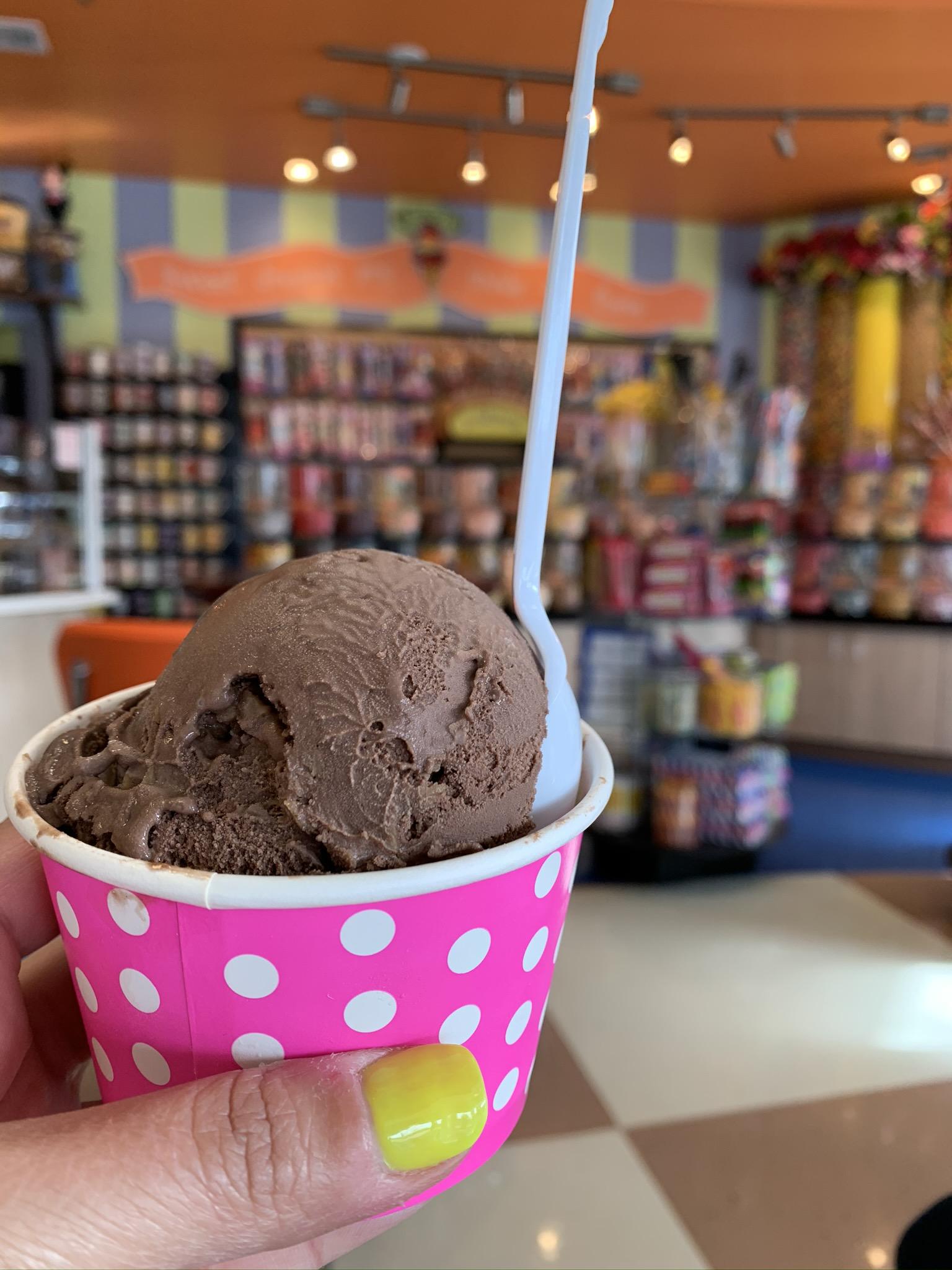 5. Walk around the Town Square
Covington, Georgia is very charming town! I love every inch of the square and all of the photo ops. Georgia is called the Hollywood of the South for a reason! This is why all around the square, you'll see stars from the different films/shows that have taken place in this beautiful town. Most recently, Covington became the home of Netflix's Sweet Magnolias series.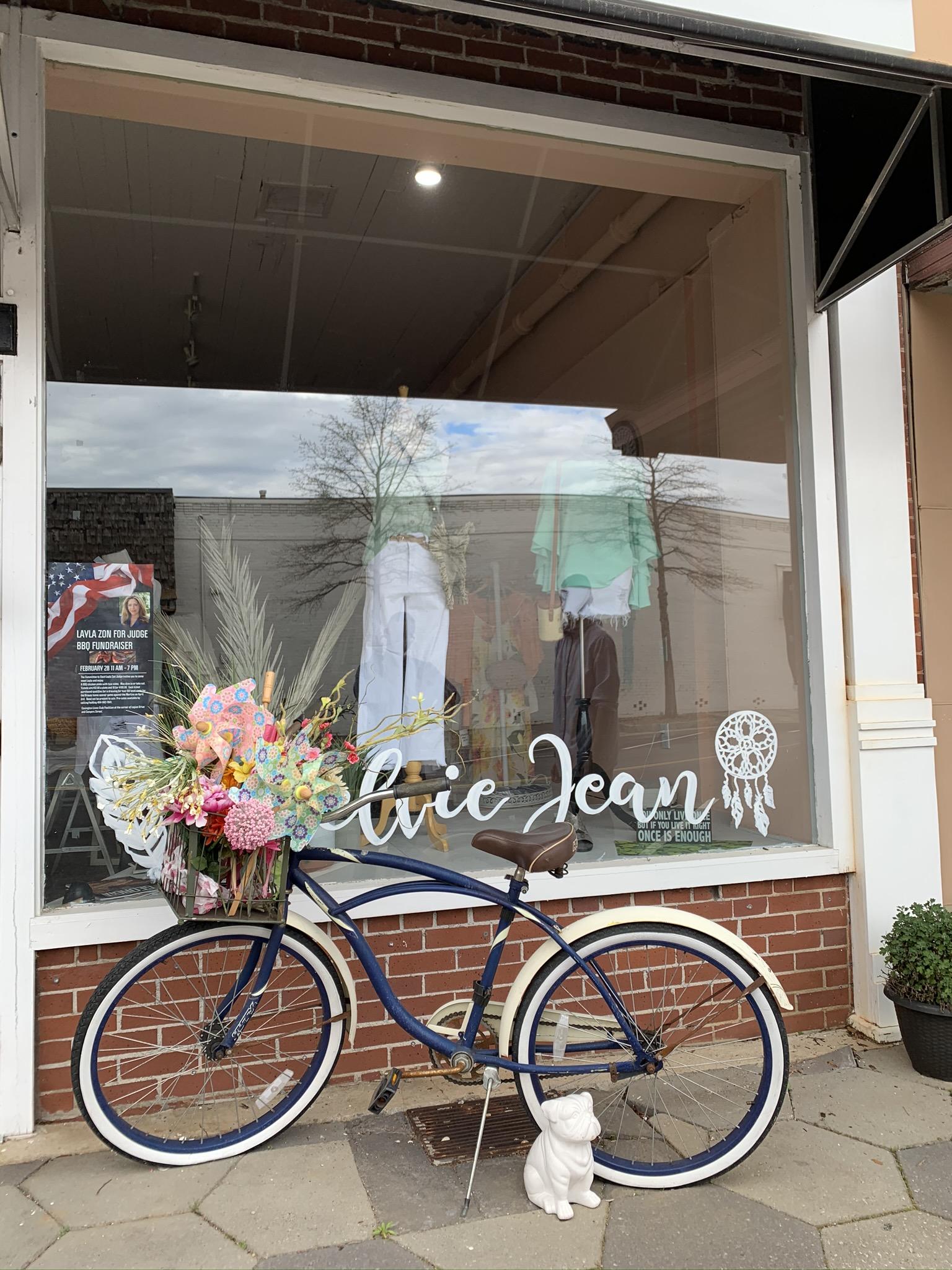 Save 55% off on your Scrubbed Clean Stays at OYO Hotels
6. Take a picture at the Mystic Falls sign
Fan or not, a picture with the Mystic Falls welcome sign is something you don't want to miss! Mystic Falls is where everything happens. It's also where everything begins. In other words, it makes total sense to begin your Hollywood of the South experience with a picture next to the Mystic Falls sign. You will find the actual wooden sign at the Visitor's Center, and another one painted on one of the walls in The Alley.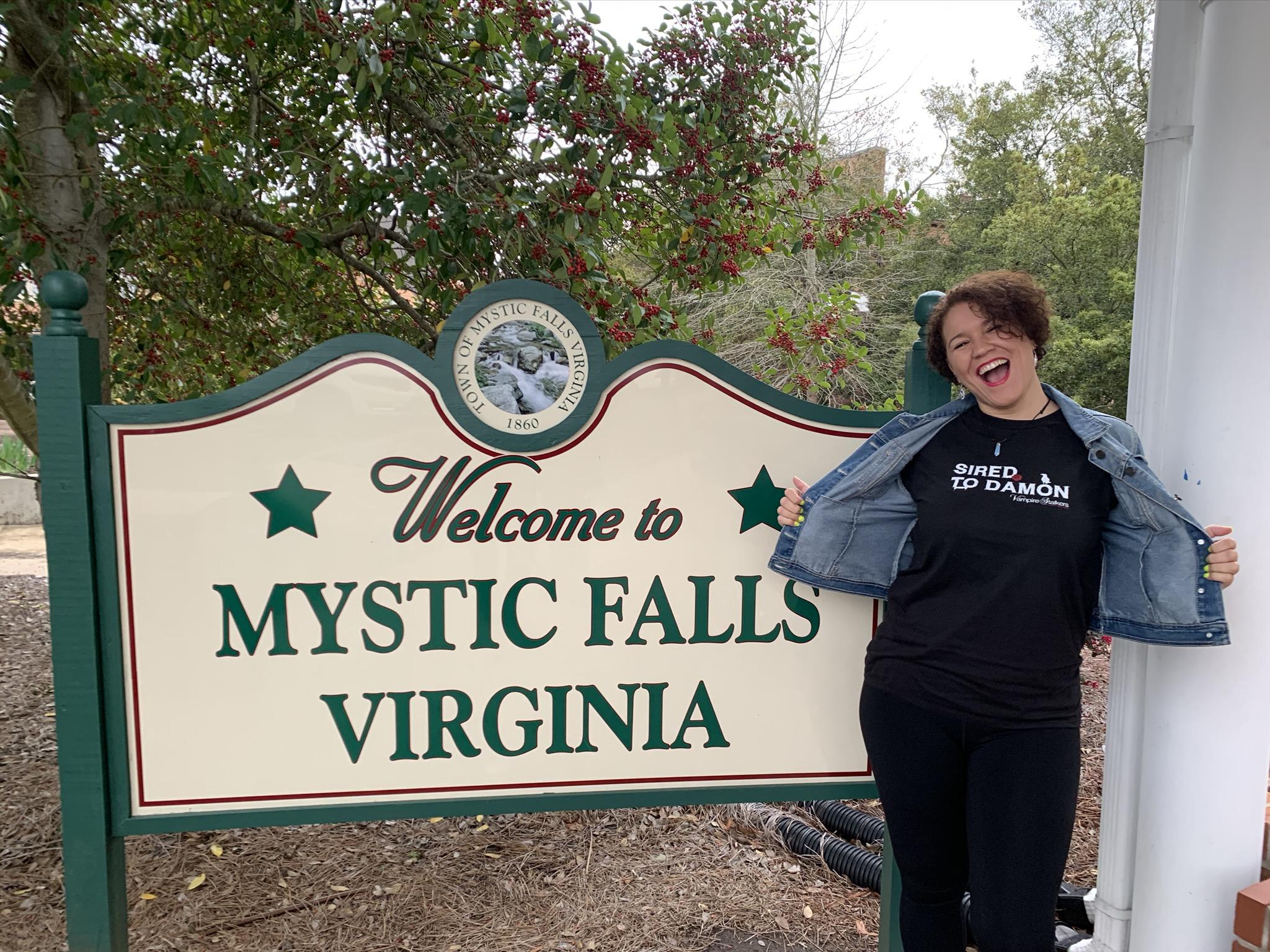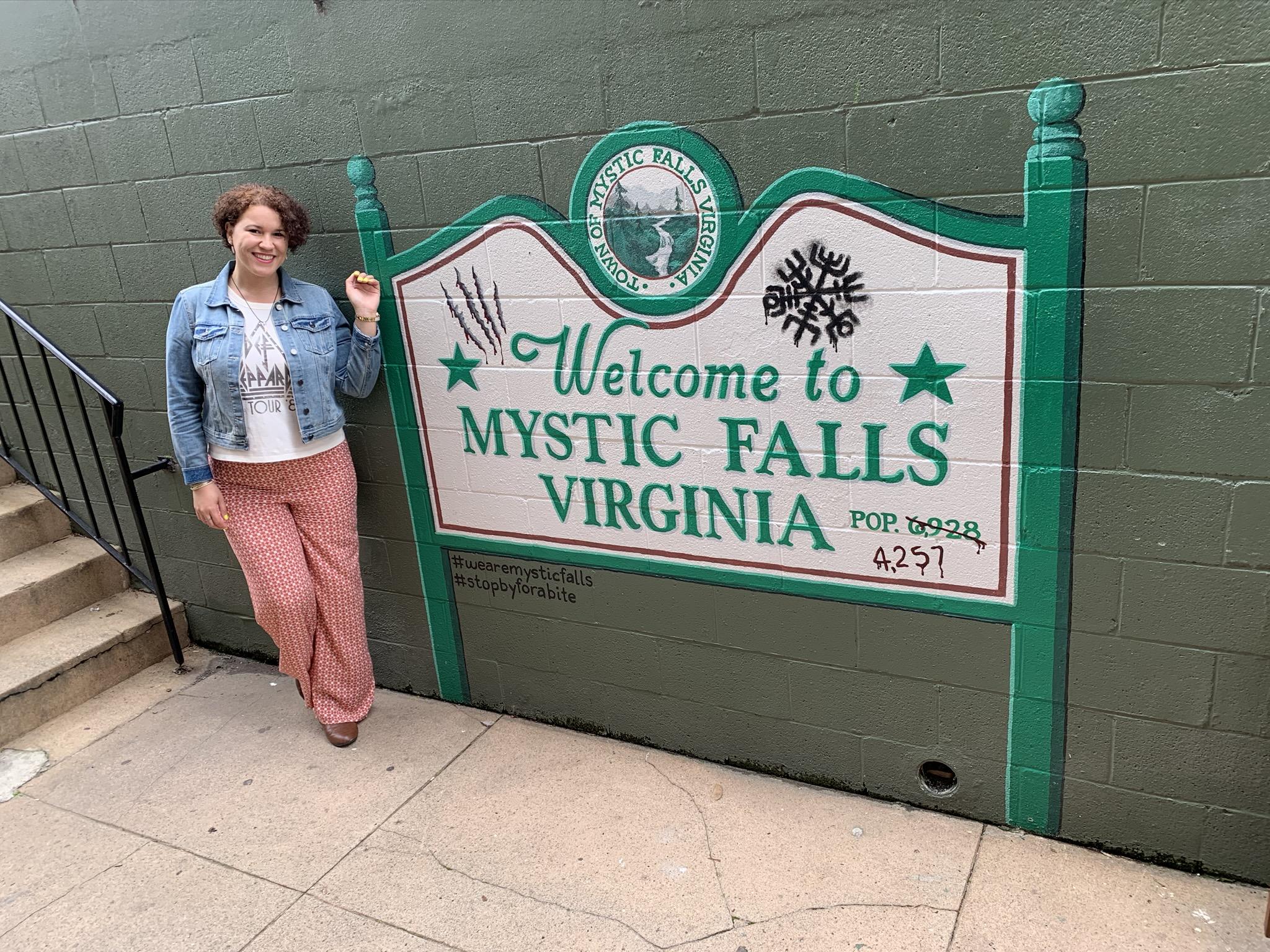 7. Make a stop at the Mystic Grill
Again, die-hard fans like me will know about this place. But even if you're not, you should go here. I did not get to eat here this time around, but I did go inside and took pictures of the bar (die-hard fan issue). They say the food at the Mystic Grill is delicious and I intend to try at least a salad on my next visit. While you're here, visit The Alley Shop downstairs. In my opinion, it's the best Vampire Diaries related gift shop around town!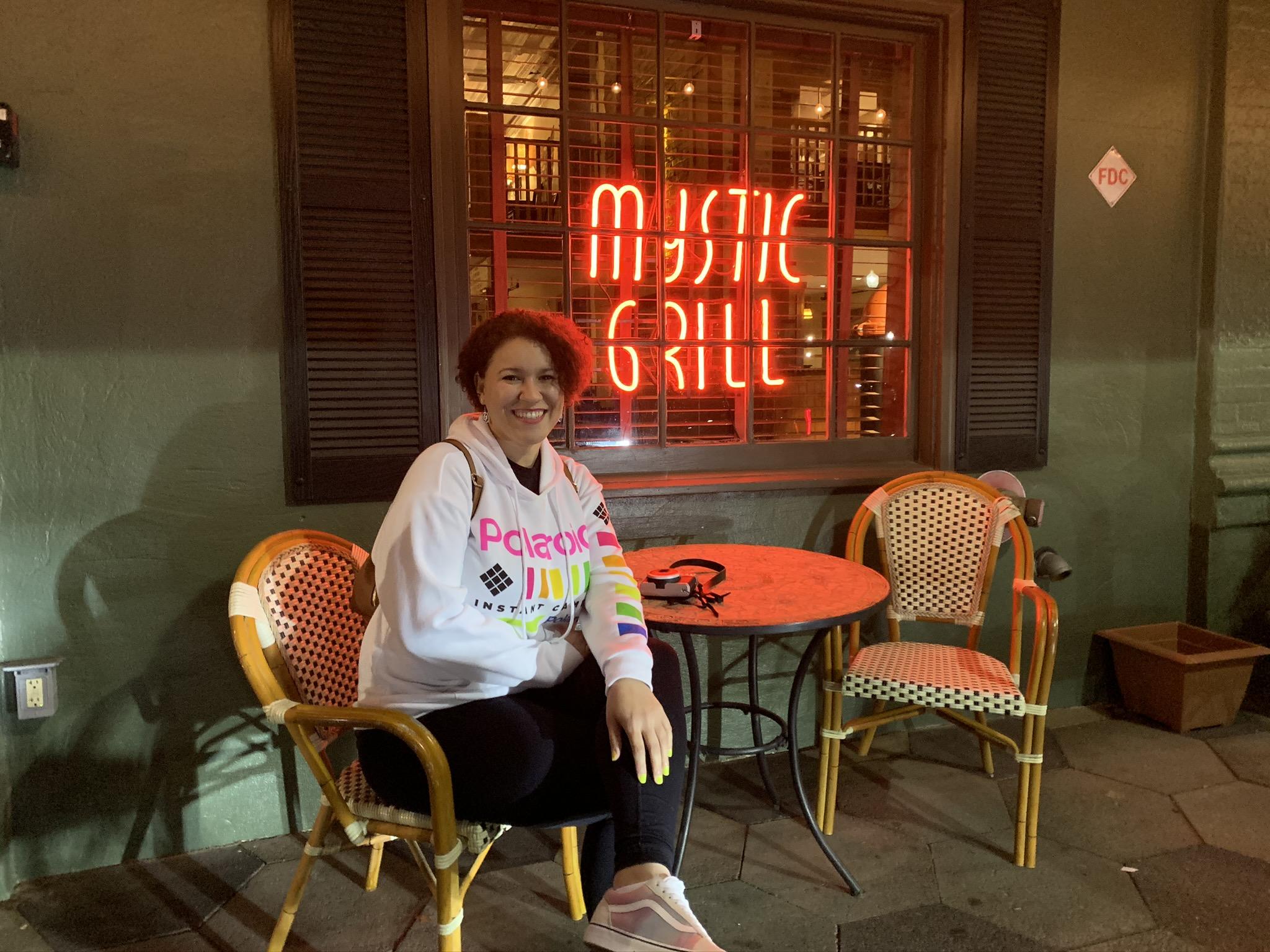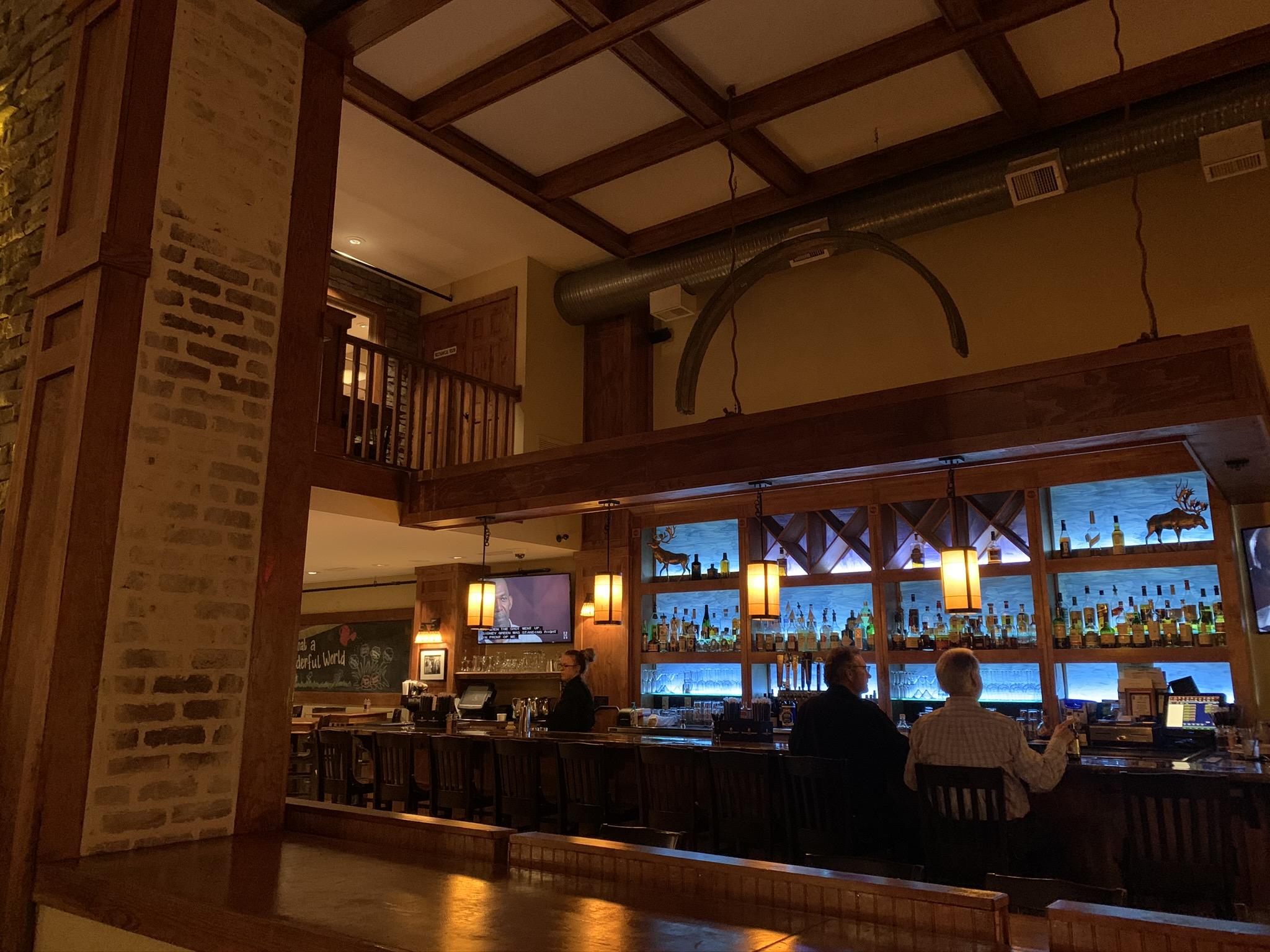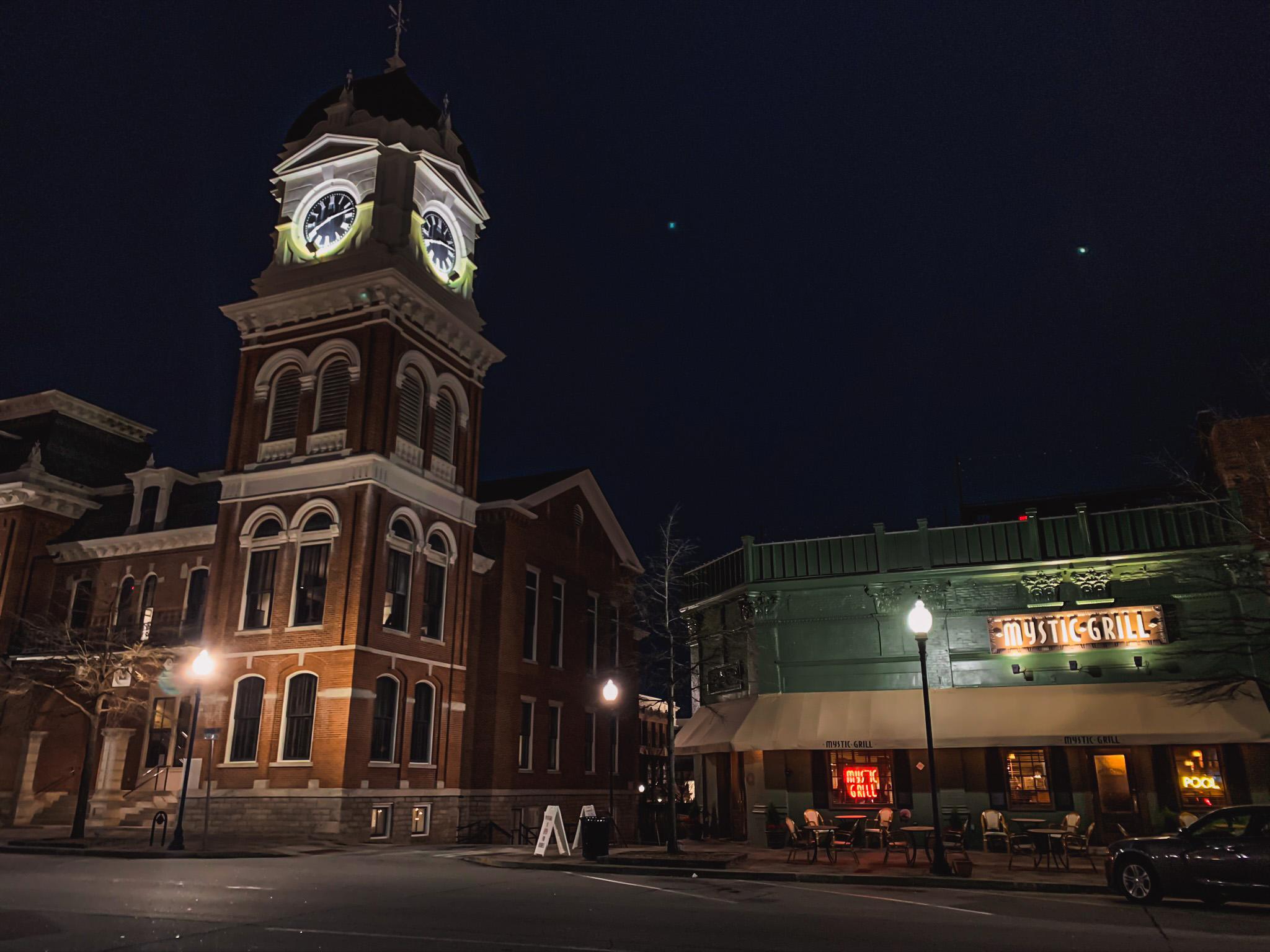 8. Visit the Plantation House that was the inspiration for the classic film Gone with the Wind
Fans of The Vampire Diaries will also recall this as the Old Lockwood Mansion or the 1864 flashbacks house. But this beauty was also the inspiration behind the plantation featured in Gone with the Wind. Twelve Oaks Bed & Breakfast is definitely a must-see around Covington, Georgia.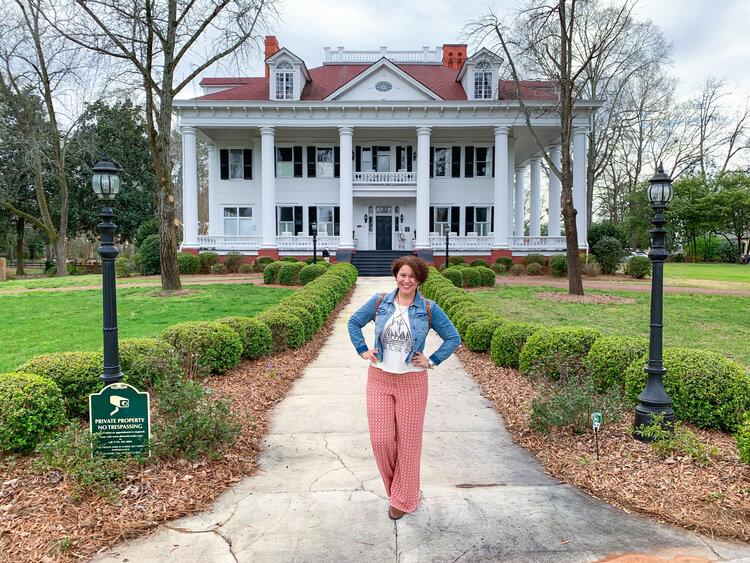 9. Stop at the filming location for Mystic Falls High School
Yeah! I found it! It took me like 2 hours to find this place but it was so worth it! You can take notes of all the addresses of the Vampire Diaries filming locations in Mystic Falls here–in my other blog.
10. Get a taste of New Orleans in Olde Town Conyers, a filming location from The Originals
The ornate iron work–which is so iconic of the city of New Orleans, can be found all around Olde Town Conyers. Hence the reason why this place was home to The Originals series for a lot of the filming that took place during the first couple of seasons. What I loved the most about this quaint little town was that it's very picturesque and gives you a sense that you've magically stepped into New Orleans. There's also a train station, shops, and restaurants around the town.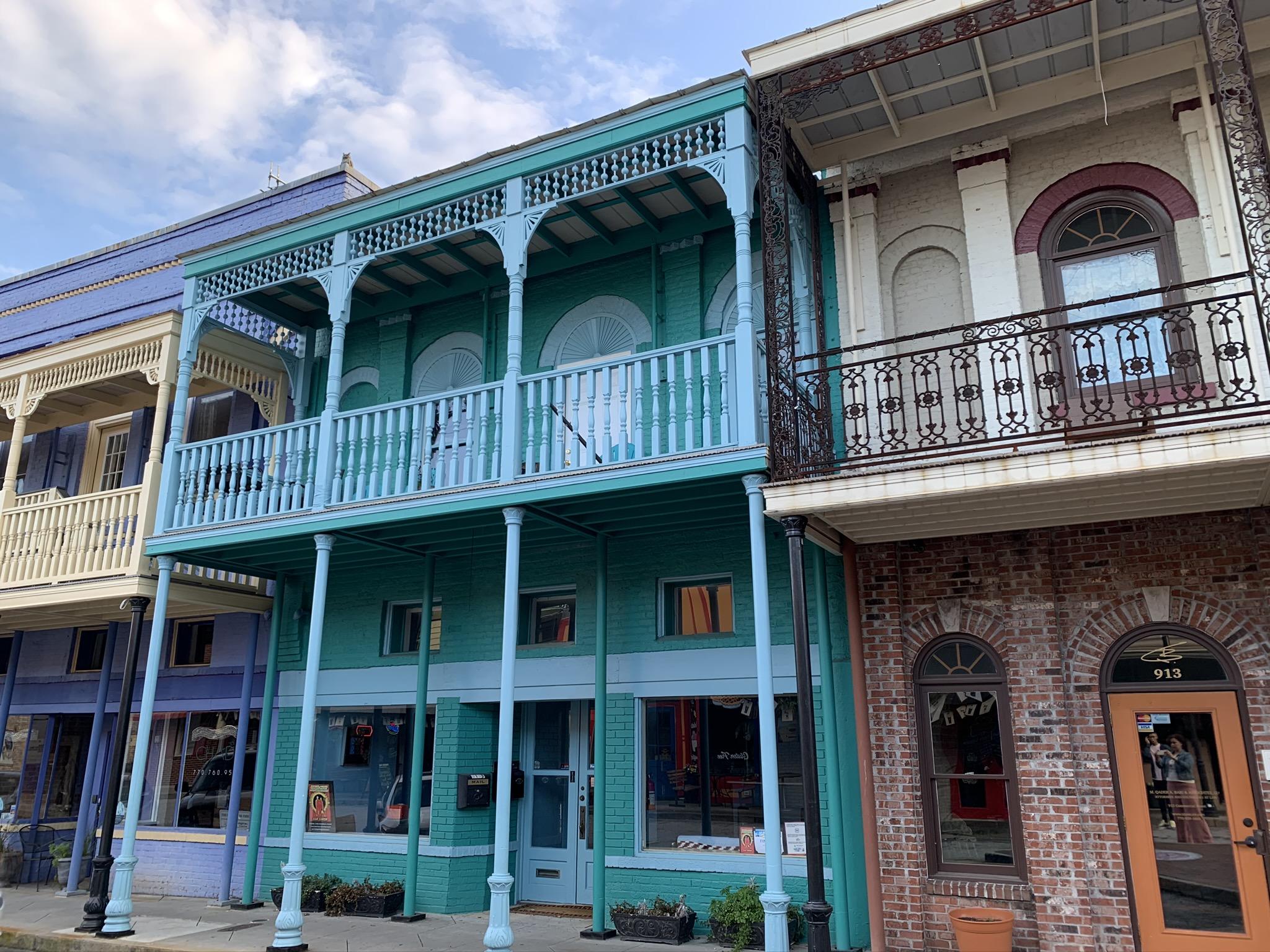 Bonus: For the Fans of Stranger Things
Remember how I mentioned that Georgia is the Hollywood of the South? Well, after your visit to Mystic Falls in Covington, Georgia, you might want to head down to the metro Atlanta area where you'll find many filming locations from some of the best shows and films. If you're a fan of Netflix's Stranger Things you'll at least want to make a stop in Jackson, Georgia–the filming location for Downtown Hawkins. And, of course, you'll want to visit Hawkins Middle School, which was actually filmed at the Stockbridge Junior High School.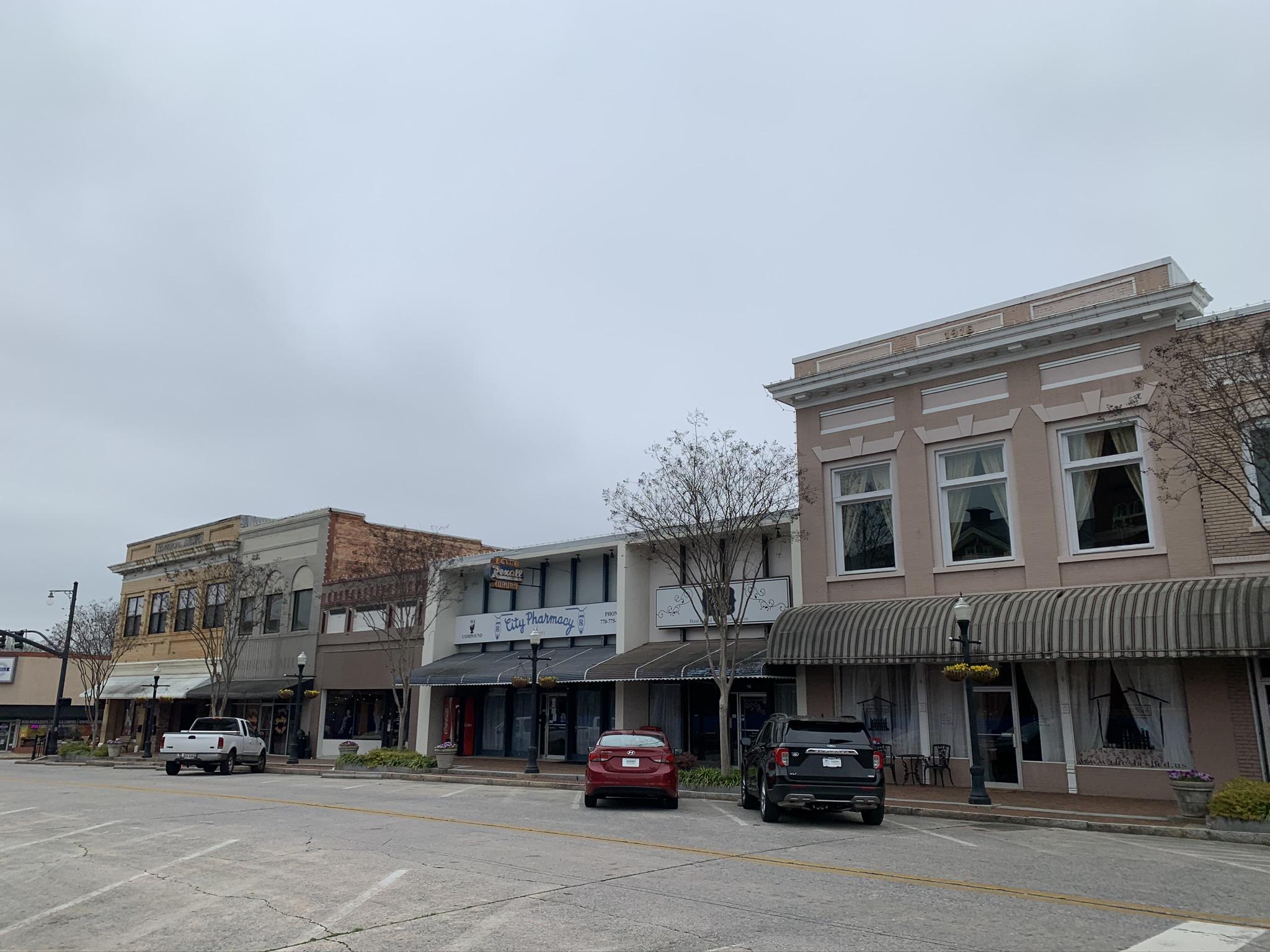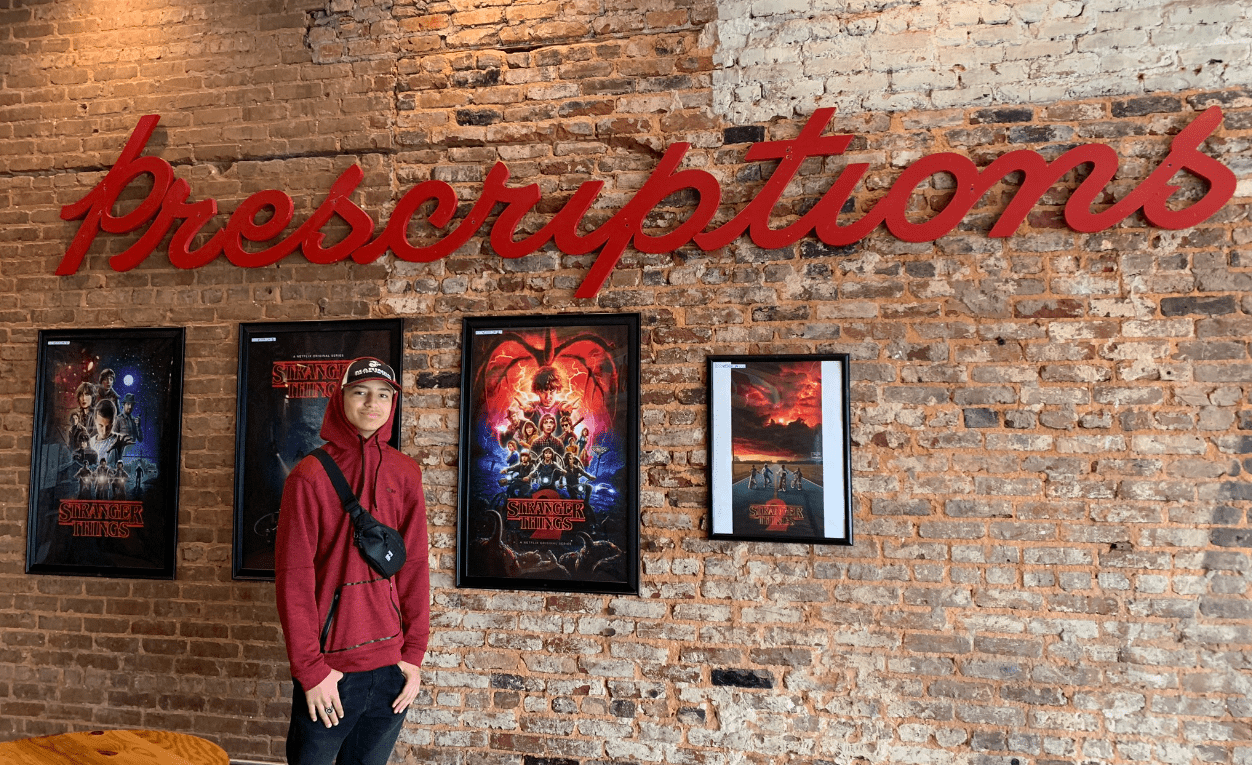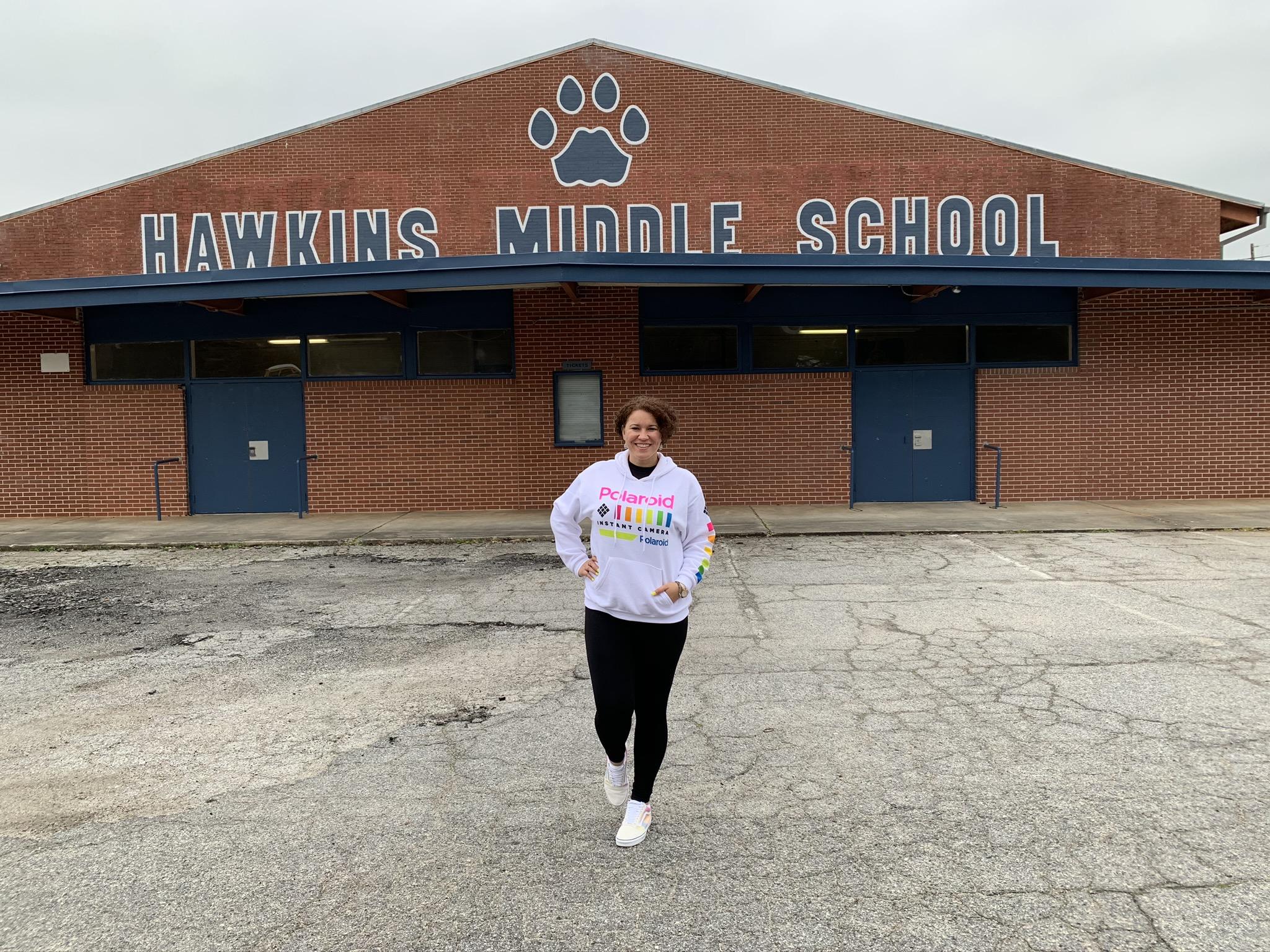 Have you been to Covington, Georgia aka Mystic Falls? What do you love about it? Drop your comment below!
NOTICE: In the midst of what's going on around the world, we encourage you to practice social distancing and to adhere to all safety protocols. We do not expect you to visit these places right now, and we are not, in any way, encouraging you to do so. We do, however, choose to continue sharing the beautiful places that we have been able to visit thus far, as proud supporters of local travel. Take notes and have these destinations on hand for your future travels!
---
Like it? Pin it! Share it!
---