For outdoor adventurers living on the east side of the U.S. like me, North Georgia is the place to be! It's very popular for its great outdoors, waterfalls, and of course, the Blue Ridge Mountains. I mean, with over 300 miles of hiking trails, Blue Ridge is definitely a great place for hiking lovers. But for those looking for a more laid-back vibe, there's also a beautiful and picturesque Bavarian town in Georgia called Alpine Helen, or just, Helen.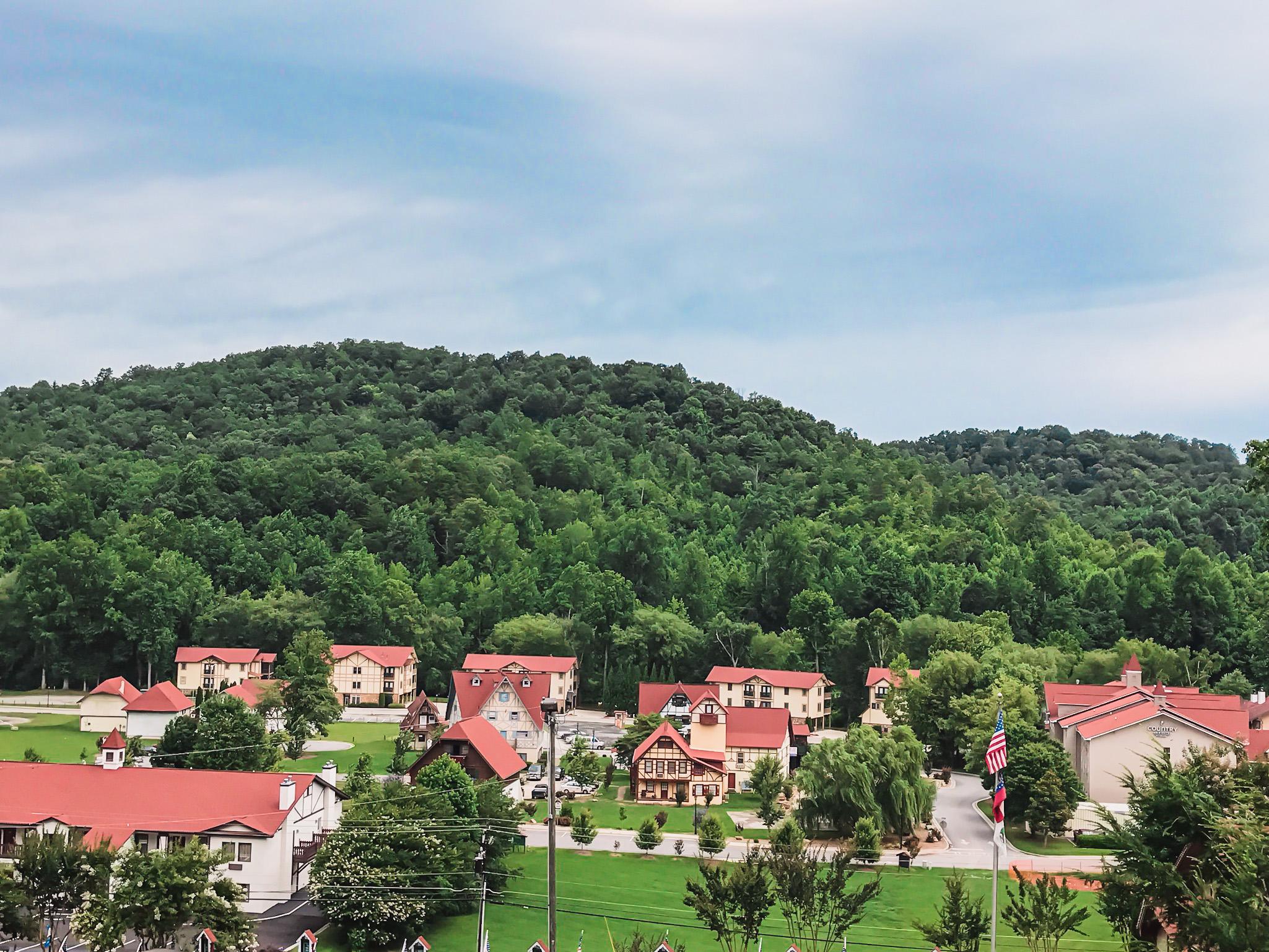 Alpine Helen is the more charming side of the Blue Ridge Mountains. It's also one of Georgia's most visited cities–taking the number 3 spot, and it has about 570 residents. Imagine that!
And at just 2.1 square miles, it captures the heart of millions of people every year! It's the most beautiful Germany setting, right in the state of Georgia.
Directions to Helen: the Bavarian Town in Georgia
The city of Helen is located in North Georgia, at just a 90-minute drive from Atlanta. For my fellow Floridians, this charming Bavarian town in Georgia turns out to be a great 7 hr 30 min drive from Downtown Orlando.
From Orlando, you'll take Florida's Turnpike towards Ocala, and eventually merge onto I-75 N. After crossing the Georgia state line, be sure to make a stop at Georgia's Visitor Center. There are many tourism magazines available as well as the iconic Georgia state sign which is great for pictures!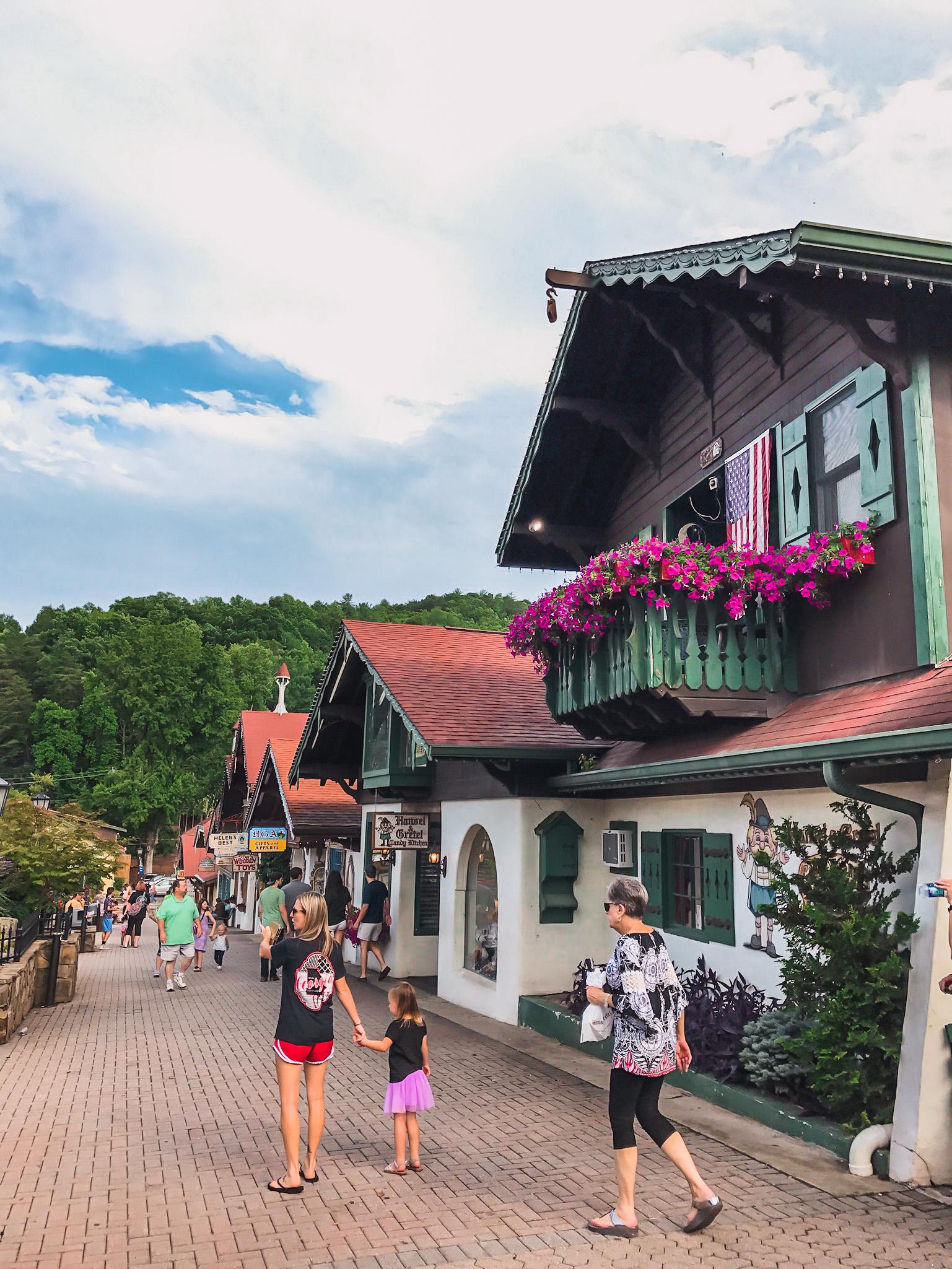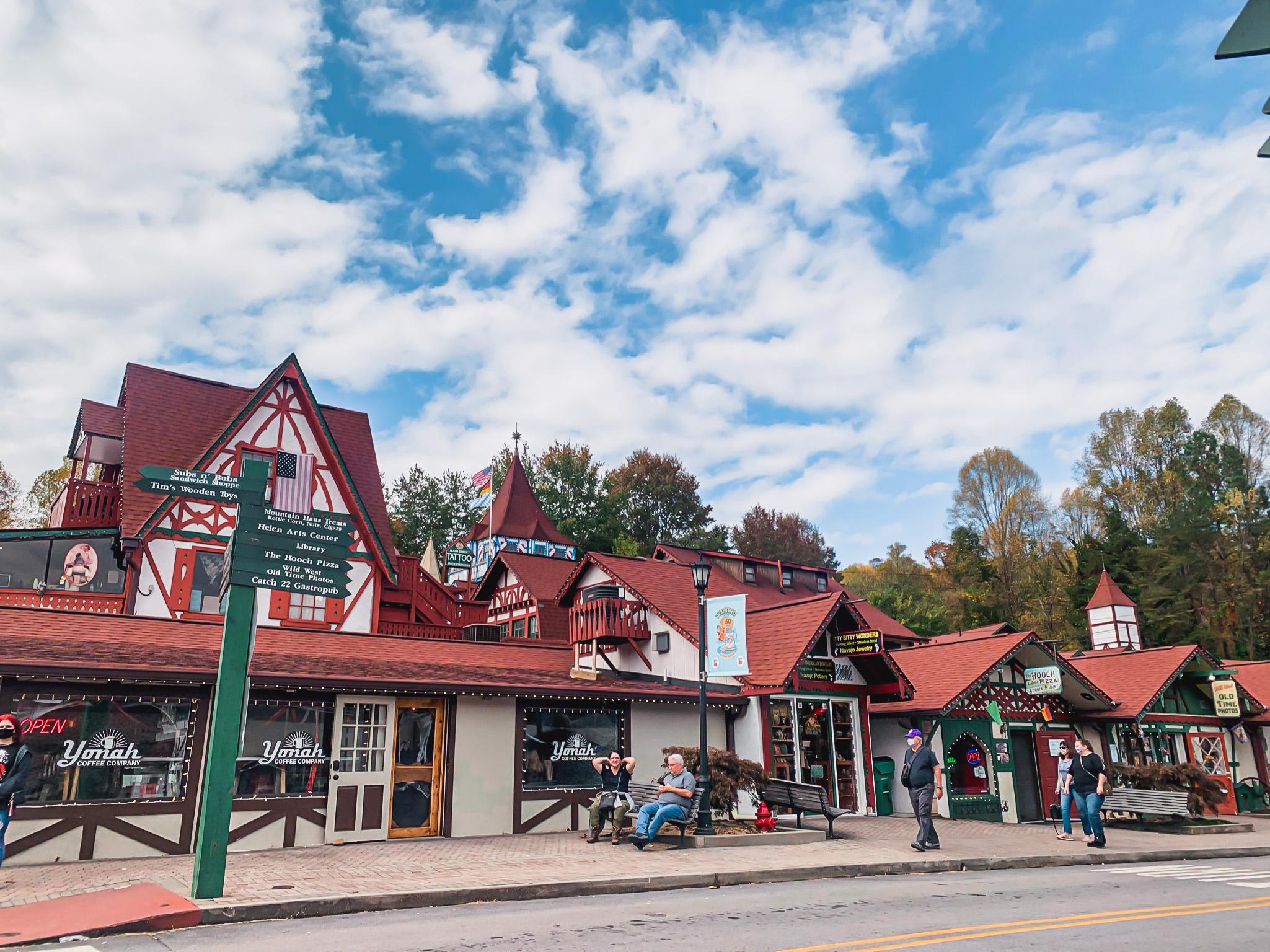 When is the Best Time to Visit this Bavarian Town of Helen?
Helen, Georgia is a great travel spot any time of the year. However, to get the most out of all the outdoor fun, minus the cold weather, the best time to visit is Spring and Summer. The downside of this is that it gets really crowded.
If you don't mind the cold weather and are just planning to stay within the village itself, then Fall and Winter are great, too. Especially Fall, when you get to witness all the beautiful foliage of the North Georgia mountains around the town.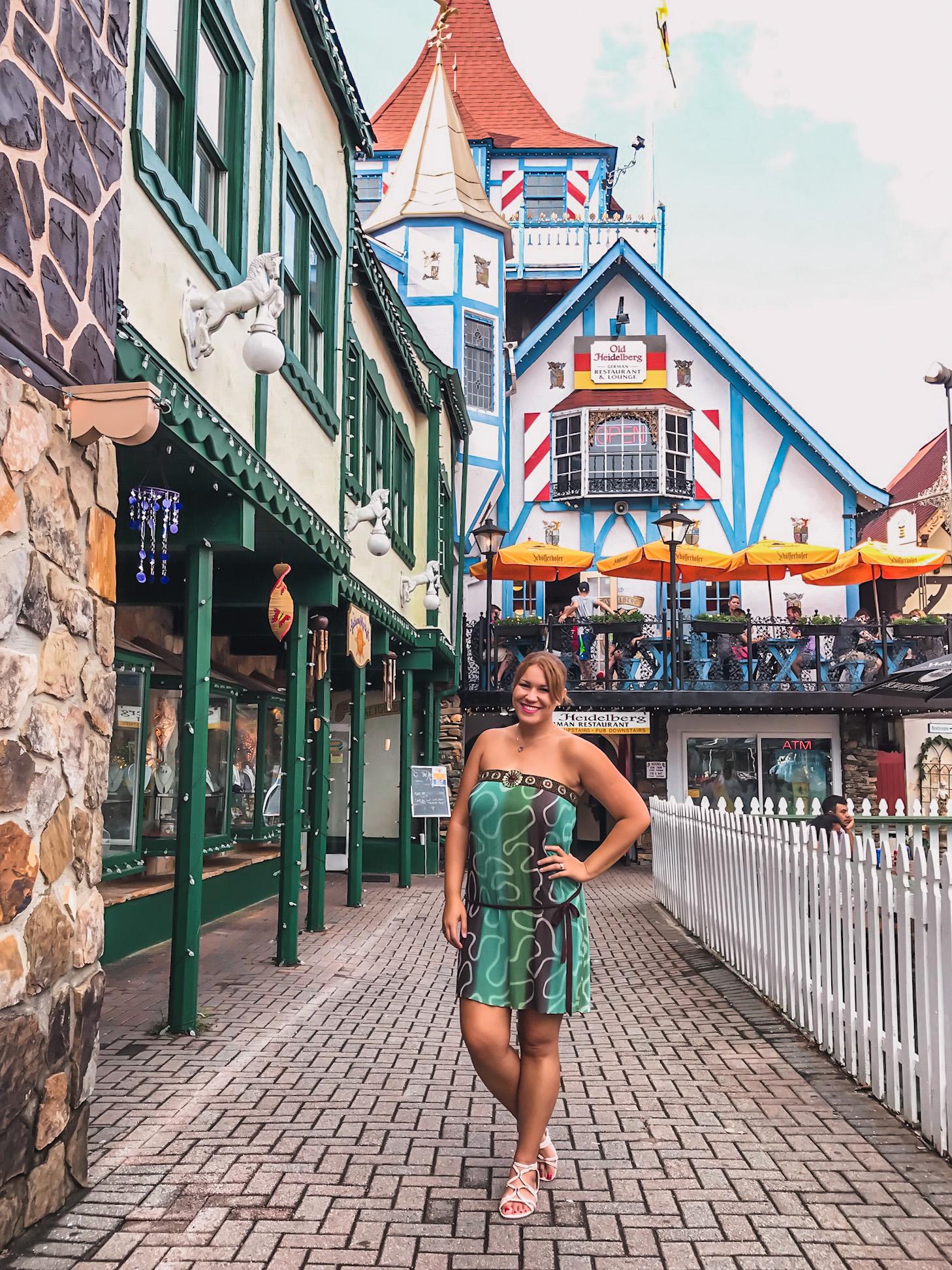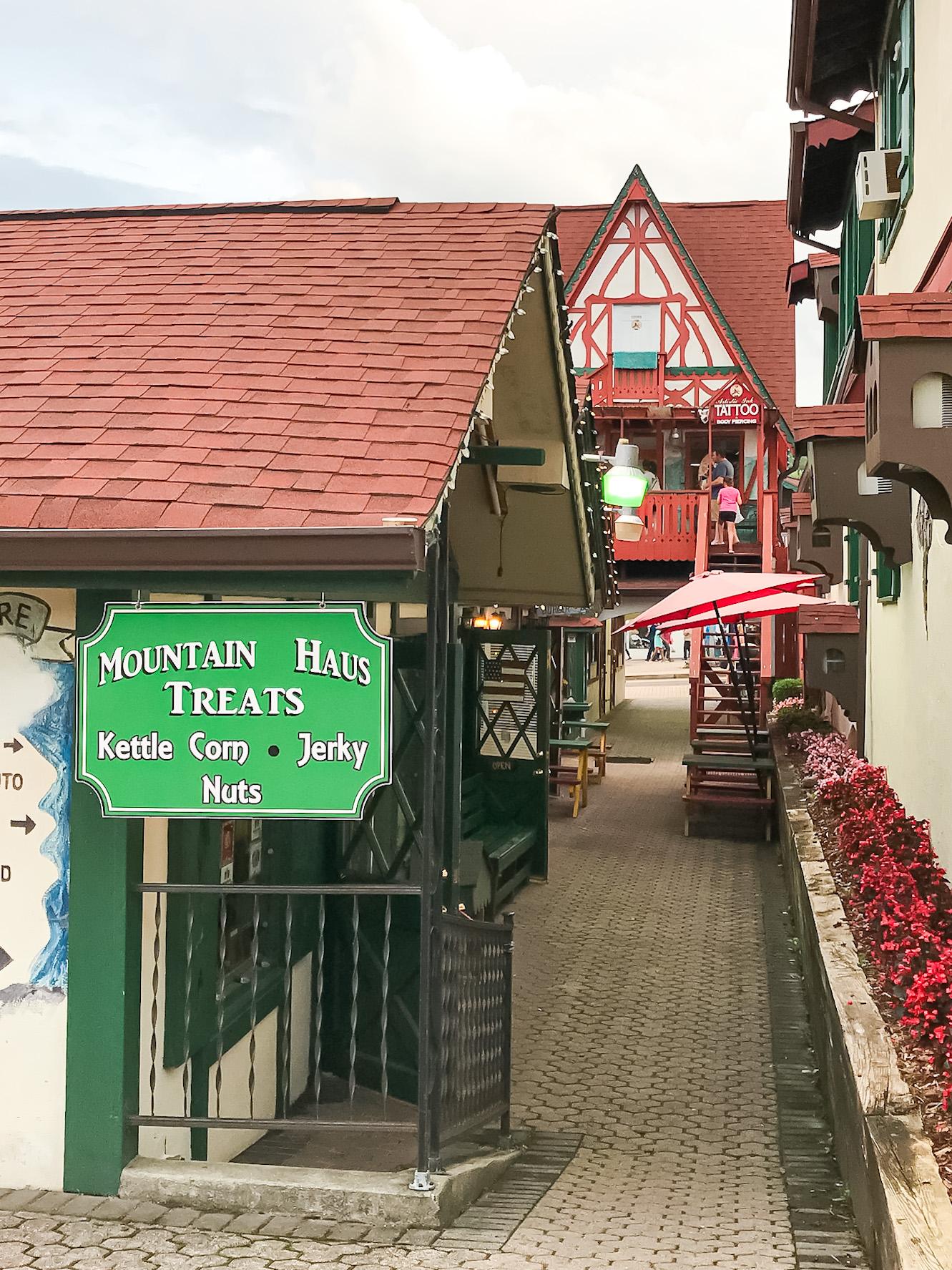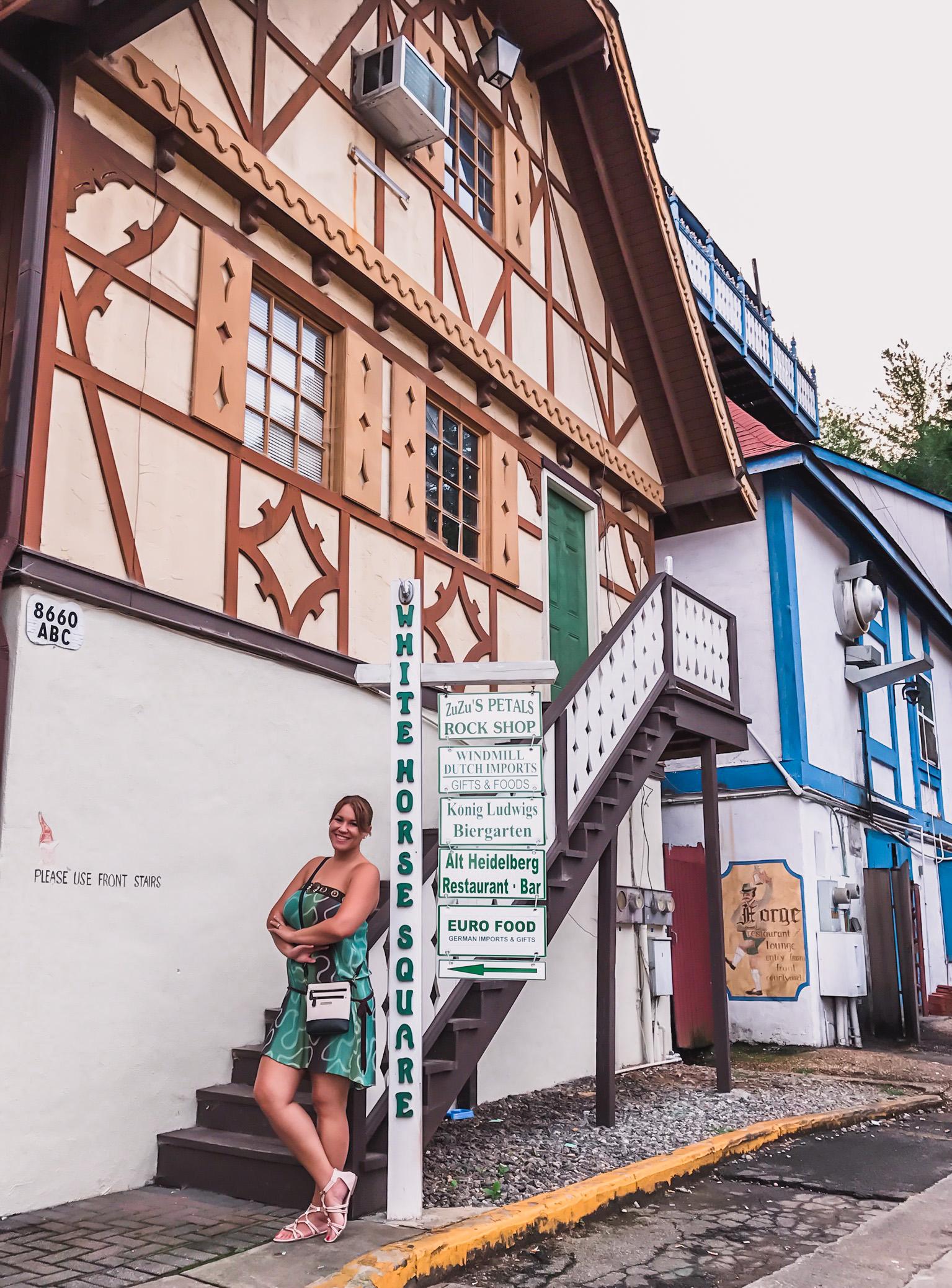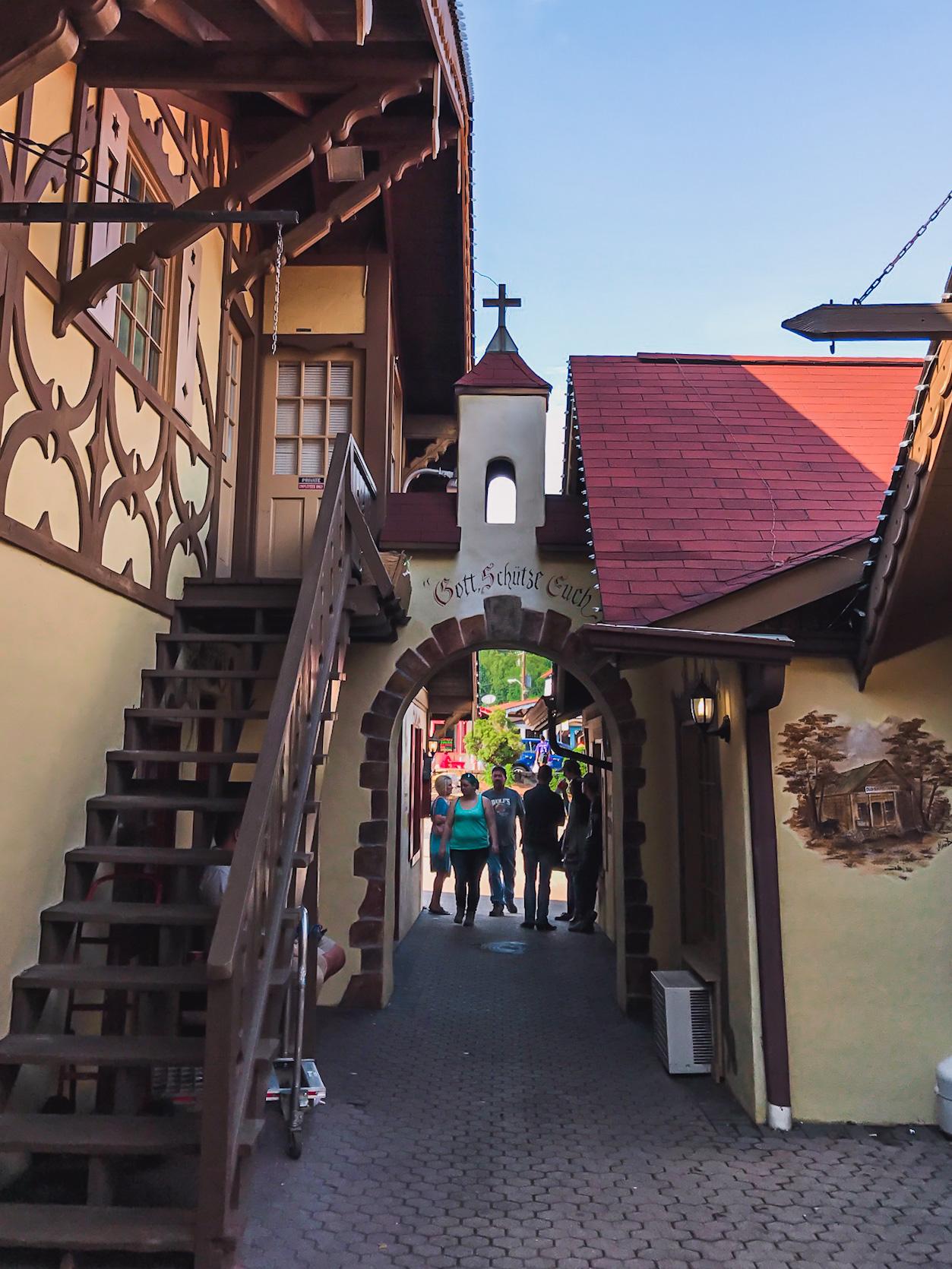 11 Great Things to Do in Helen, Georgia
There is a LOT to do in Alpine Helen! As a matter of fact, after spending a whole 3-days here, I realized I still have so much to explore. Nonetheless, I was able to make the most of this trip.
I can honestly say that Helen is definitely one of my favorite cities in Georgia. Here are some of the things you shouldn't miss on your trip to Helen.
1. Have breakfast at Hofer's Bakery
Starting your day off with a delicious breakfast from a genuine German bakery is really a unique experience. Hofer's Bakery is definitely a place you need to add to your trip itinerary. But one thing to keep in mind is that it gets pretty busy.
Arriving early is my number one recommendation. It opens daily at 8 am and closes at 5 pm Monday – Thursday, and at 6 pm Friday – Sunday.
2. Go Lazy Tubing on the Chattahoochee River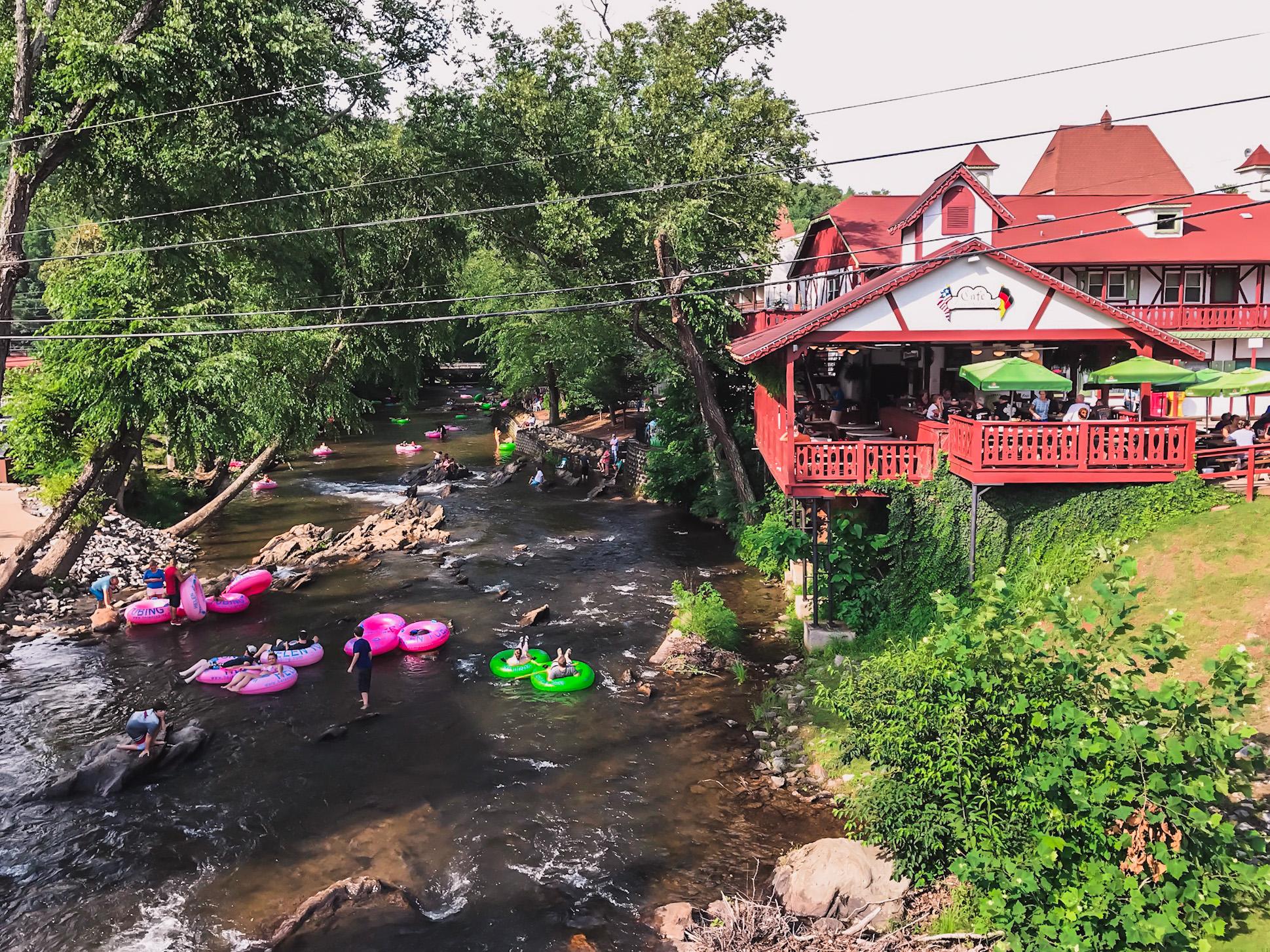 This is one of the best things to do in Helen and I encourage you to not leave the city without doing this. Tubing down the Chattahoochee River is a great outdoor activity for the whole family, and it lasts around 2.5 hours.
Depending on the level of the water, there will be some exciting twists and turns!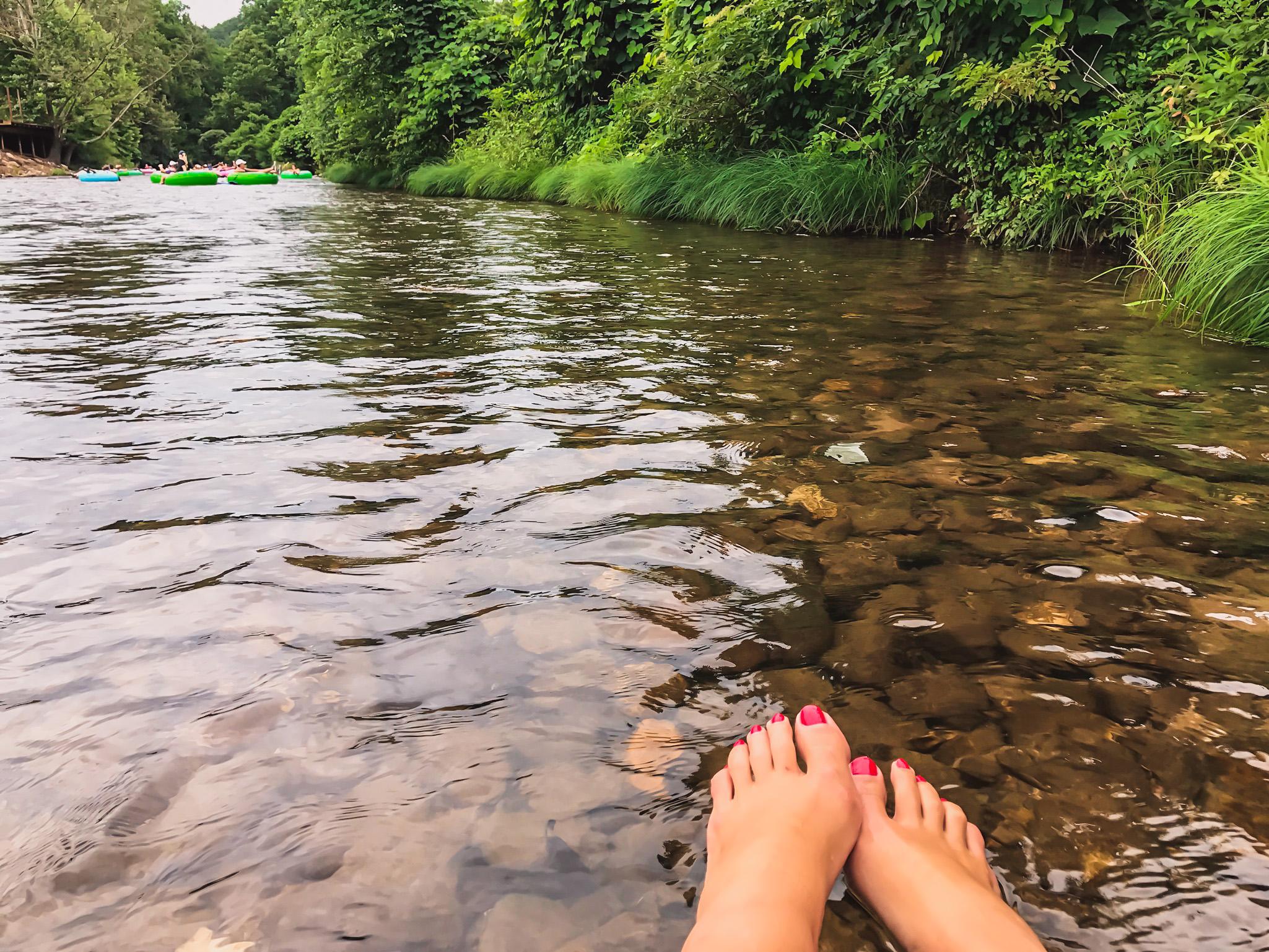 To enjoy the tubing experience, only the pink tubes from Helen Tubing can be used. Private-owned tubes are not allowed.
The fee for the tubing is $10 per person Monday – Friday, $14 on weekends, and $16 on holidays.

3. Visit the beautiful Anna Ruby Falls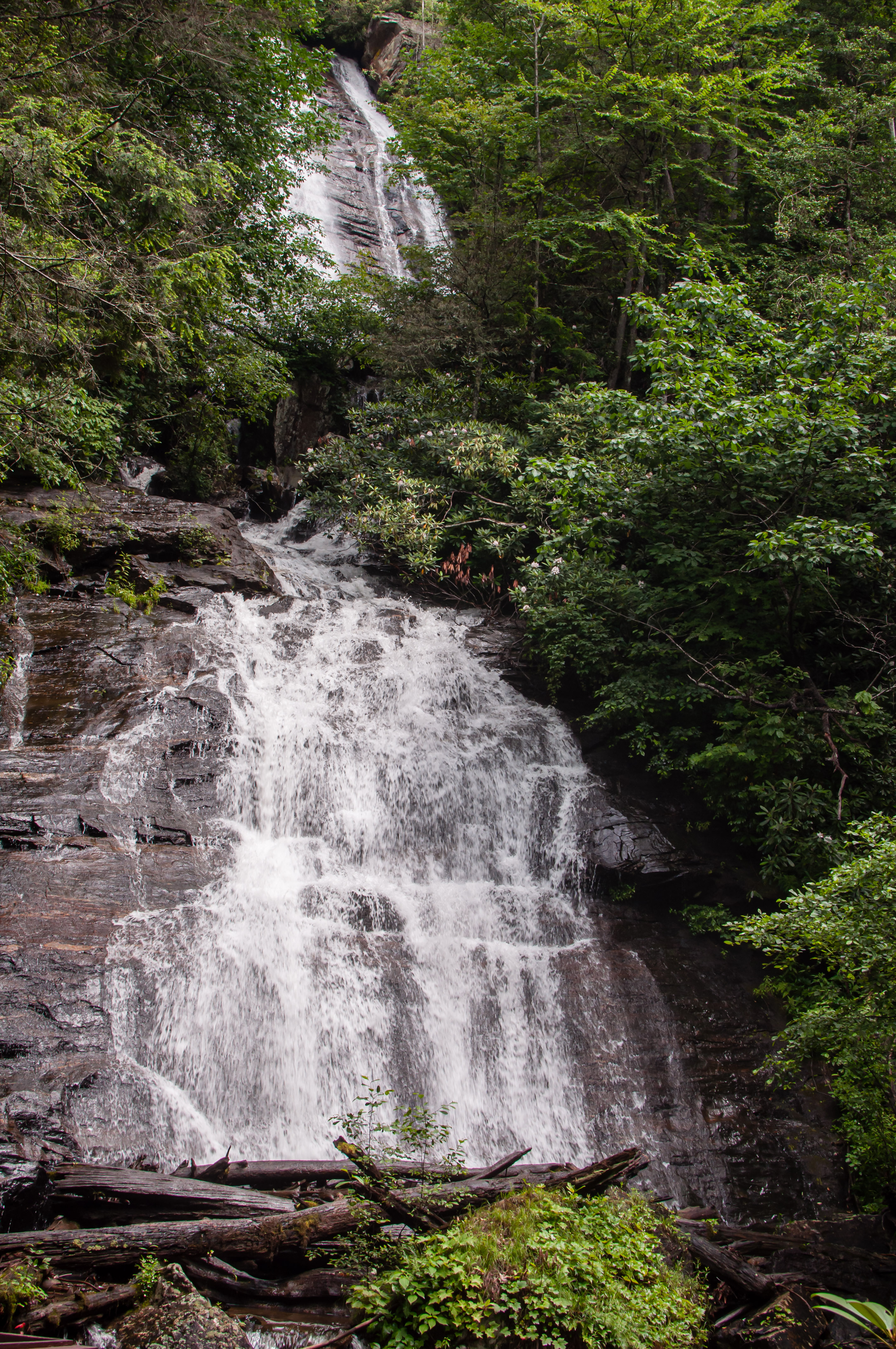 Right in the heart of the Chattahoochee National Forest, you will find the beautiful Anna Ruby Falls. I would say it's a sanctuary with cooling mists, rainforest vibes, and beautiful scenery.
How long does it take to hike Anna Ruby Falls? From the parking lot, you can follow the 0.4-mile paved trail which will lead you to the waterfalls. The trail is very slippery, hiking shoes or really good sneakers are recommended.
For avid hikers, the Smith Creek 4.6 mile Trail is a great adventure that takes you from the base of the waterfalls to the Unicoi State Park.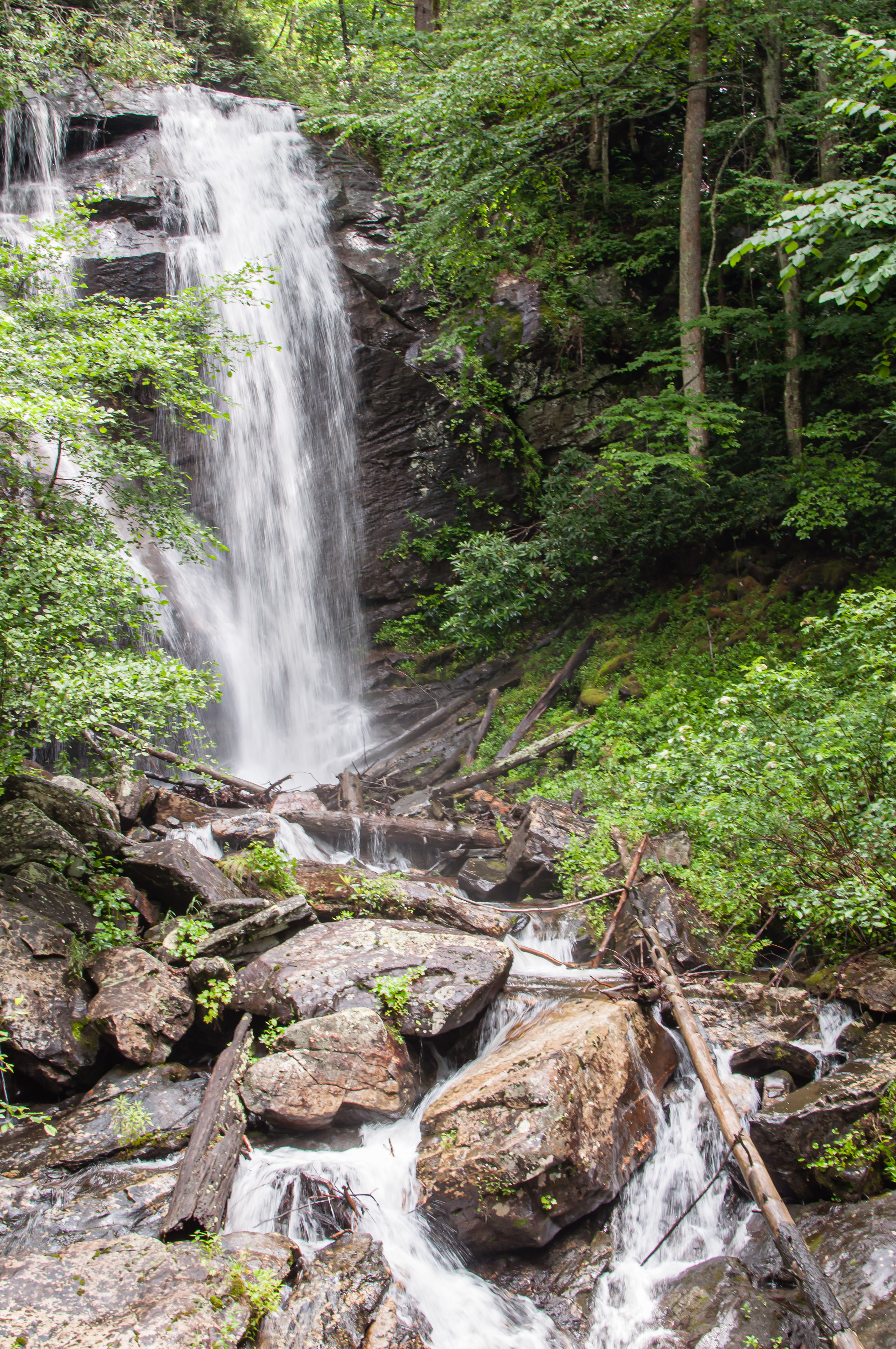 How much does it cost to go to Anna Ruby Falls? For every person 16 and older, there is a $3 fee.
Anna Ruby Falls is open daily (weather permitting) from 9 am to 6 pm. However, nobody is allowed to go on the trails after 5 pm. You can visit the Georgia Tourism website for more information.
4. Take Pictures at the Alpine Wedding Chapel in the Bavarian town in Georgia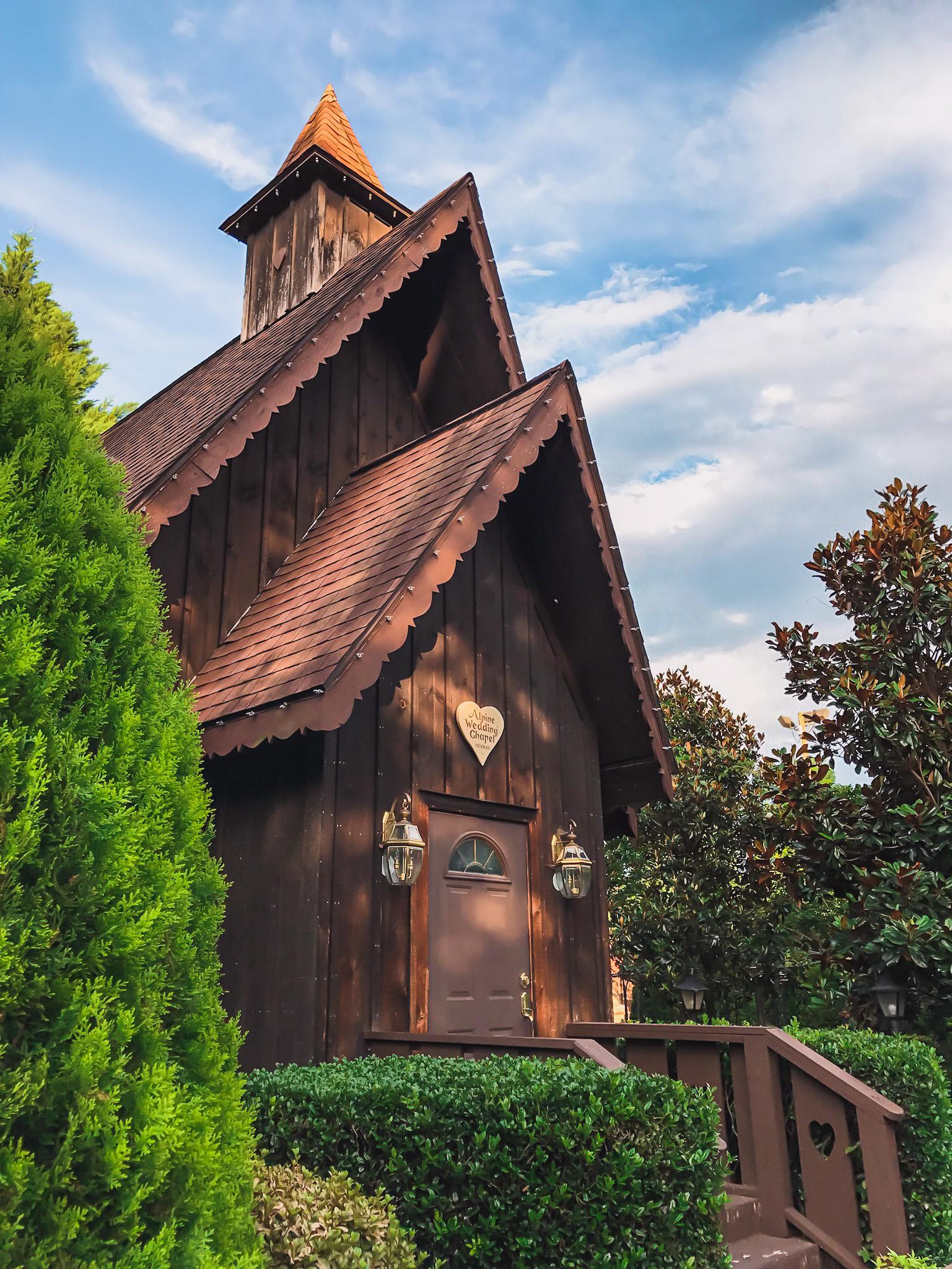 Whether or not you're planning on getting married any time soon, the Alpine Wedding Chapel is a must-see in this Bavarian town in Georgia! This beautiful chapel is a great photo op, especially during the day when you can see the contrast of the wood and the lush greenery. Even if you're traveling solo, this picturesque Chapel is worthy of a picture!
5. Visit a vineyard
There are a handful of vineyards in Helen, Georgia. And when I visited the Serenity Cellars vineyard, I fell in love with this whole vibe. And although I don't drink, I do enjoy visiting vineyards and spending a relaxing afternoon around this kind of atmosphere.
Here at Serenity Cellars, wine tastings are available all week long.
This charming Bavarian town in North Georgia is a place that you should visit at least once, but you're not gonna want to leave! #AlpineHelenGA #ExploreGeorgia
Click To Tweet
6. Eat ice cream at Soda Jerks
I'm not big on sweets or ice cream, but this one, in particular, is actually one of my personal favorites. The ice cream from Soda Jerks is velvety smooth and tastes delicious! This is a very low-key and laid-back ice cream shop that qualifies to be the icing on the cake for this trip.
Plan your trip to Helen, GA!
Trip map created with
Wanderlog
, the best trip planner app
More Things to Do in this Bavarian Town in Georgia
7. Have dinner by the Chattahoochee River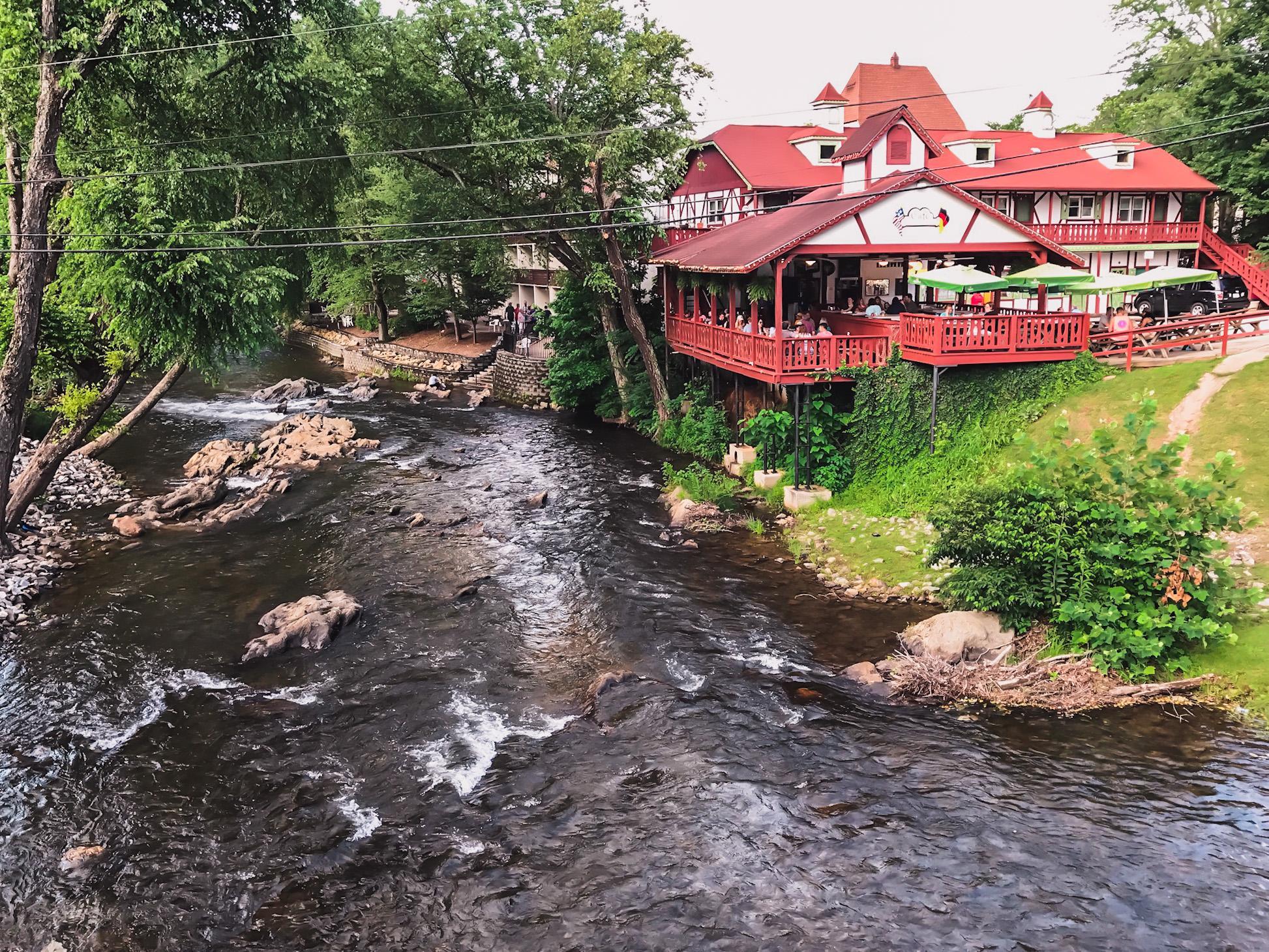 When it comes to food, Helen, Georgia does have many options for us vegetarians. Luckily, we found Troll Tavern–one of the best places to eat in Alpine Helen. Troll Tavern is a riverfront restaurant with plenty of vegetarian, vegan, and gluten-free items on its menu. I had the Beyond Meatless Burger and it was so good!
Additionally, Troll Tavern has the best views of the Chattahoochee River! Tip: arrive early to grab seating spots on the patio.
8. Go gem mining in the Bavarian Town in Georgia
Being right in the heart of the Blue Ridge Mountains has its perks for doing lots of outdoorsy activities. Going gem mining or gem hunting is another one of those things that you just have to do. You'll try your luck going through the dirt-filled buckets, and it's super fun.
You could get your hands on rare earth gems, rubies, sapphires, emeralds, amethyst, and more! This is one of the most memorable experiences I have from my trip to Helen.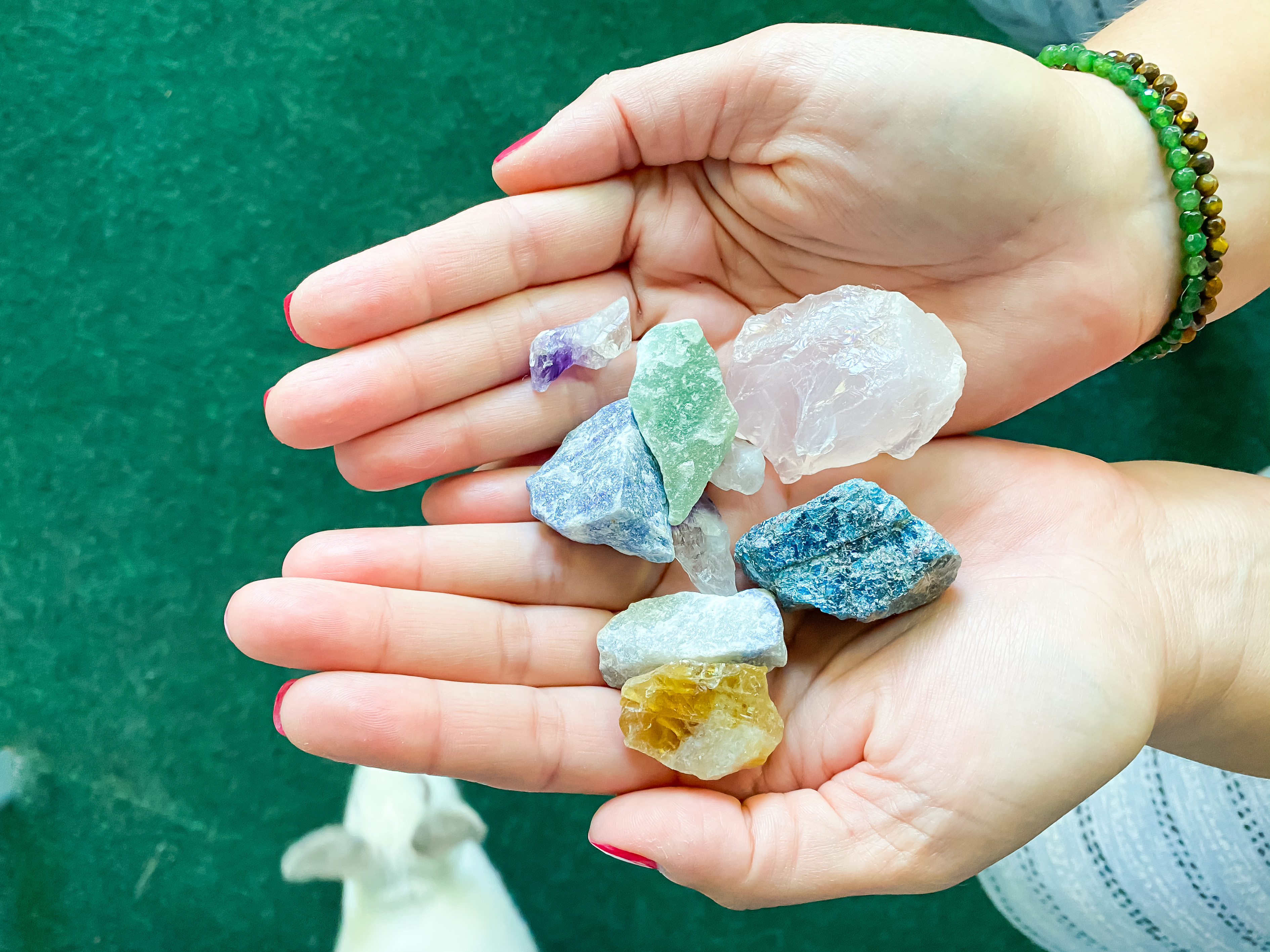 Unfortunately, I lost all my pictures from the day I did the gem hunting, but I still have the gemstones. p.s. don't mind my bunny in the picture! LOL
9. Go hiking at Unicoi State Park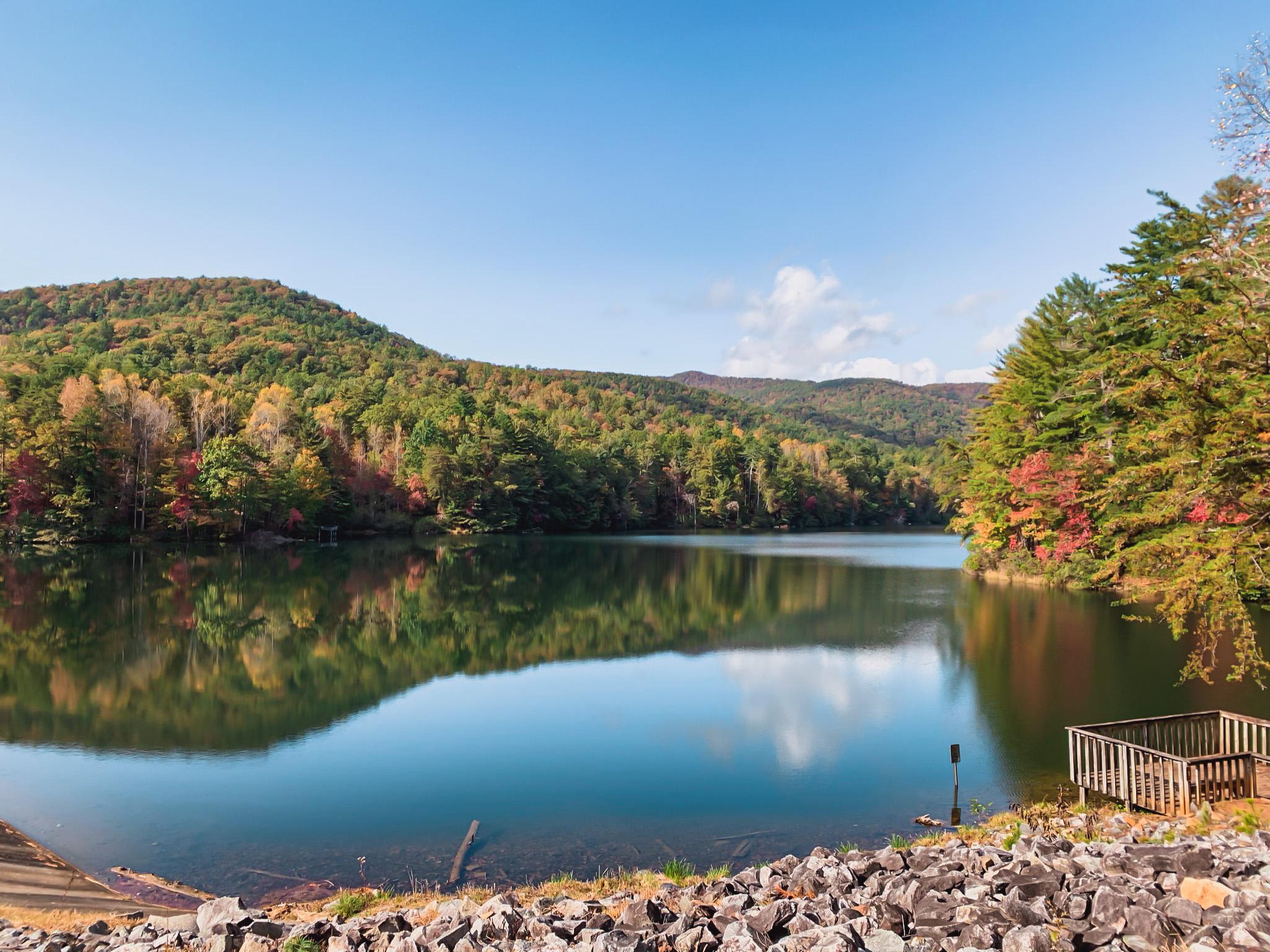 For those who love camping, hiking, and outdoor adventures, Unicoi is a treasure meant to be found. Unicoi State Park is located just 2 miles northeast of Alpine Helen.
Although I only did a short hike, it was enough to realize that this is a hiker's paradise. In fact, Unicoi State Park is on my own personal list of the most beautiful state parks in Georgia.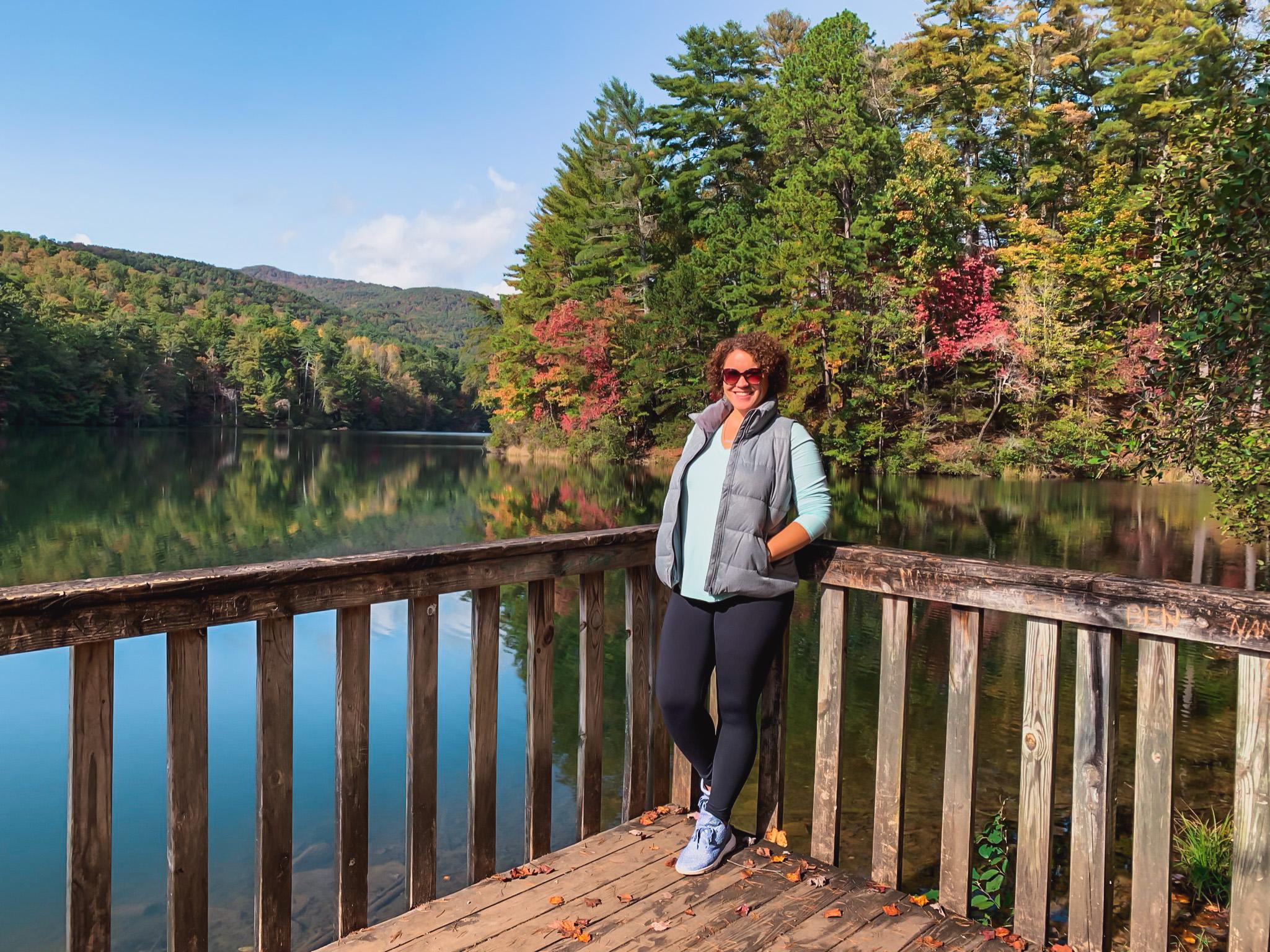 Here, the North Georgia mountain views are truly mesmerizing! Besides hiking, you can also do paddleboard, GPS scavenger hunt, and zip-lining. You can even rent a GoPro right at the park!
10. Visit the Sautee Nacoochee Indian Mound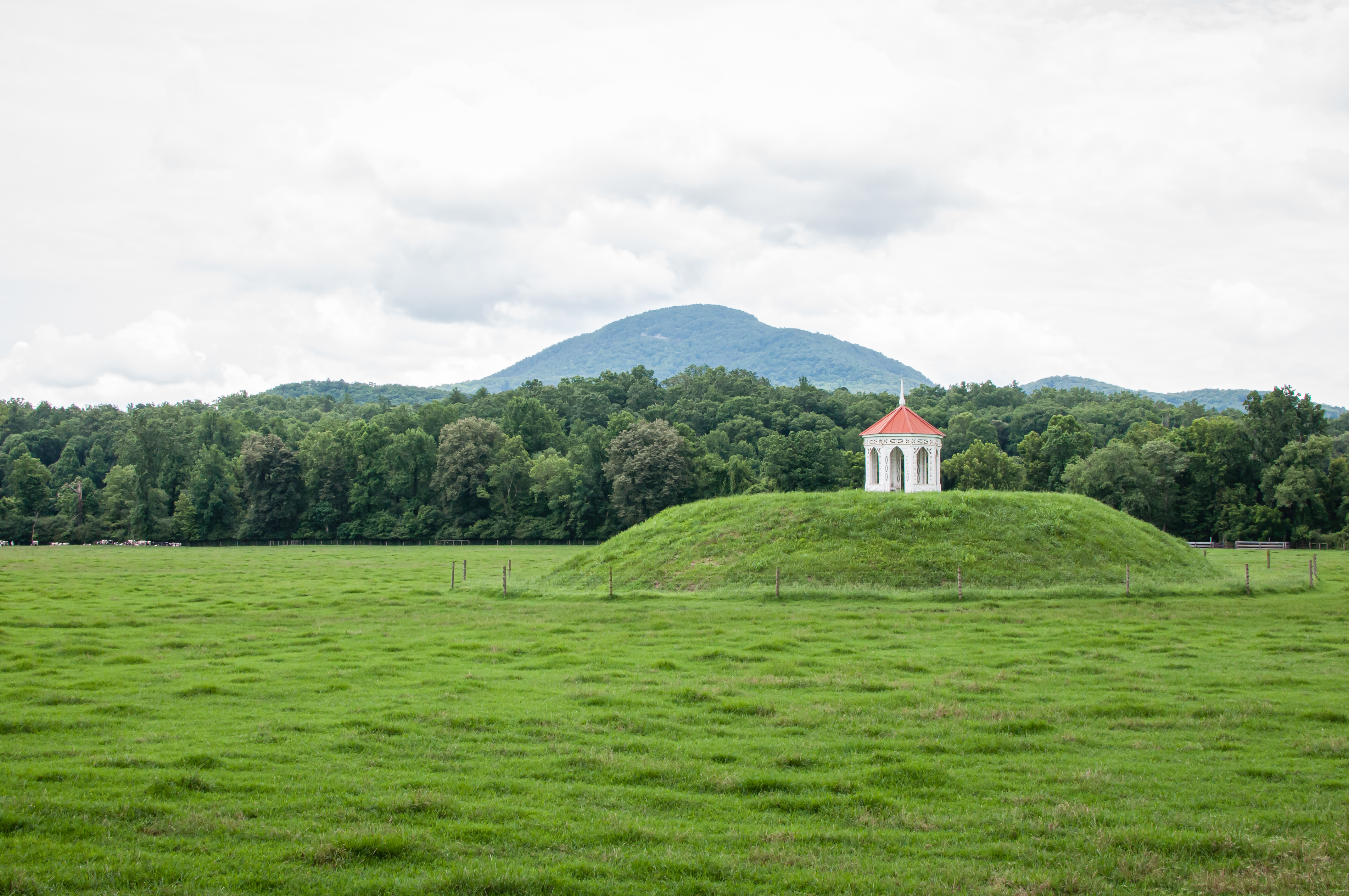 For history buffs, this archaeological site a good place to stop at. The Sautee Nacoochee Indian Mound is located right on the corner of highways 17 and 75, just 4 minutes away from Alpine Helen.
This Mound is actually a burial site, and it's very likely that graves were placed in this site before the Cherokee Tribe came to this area. It's a very interesting spot filled with a rich history. Bring your camera because this site is worthy of pictures!
Interesting Fact: The Sautee Nacoochee Indian Mound is placed on the National Register of Historic Places
11. Visit a candy store
If you're always in need of a sugar fix, you will find many options for candy and treats in Alpine Helen. Candy shops are super popular around here and I'm sure you'll find just about any type of candy. Not to mention, you will also be able to get your hands on candy apples, chocolate truffles, and delicious fudge.
>> What are you most excited to see in Alpine Helen, Georgia? Let me know in the comments!
---
Like it? Pin it! Share it!