If you thought that you would never see waterfalls in Florida–think again! With its three waterfalls and rainforest vibes, Rainbow Springs State Park will surely fulfill all your wanderlust.
Although the waterfalls in this state park are man-made, that doesn't stop them from being quite the sight. And for the hot summer days, going swimming in one of Florida's largest springs is quite the adventure, for sure.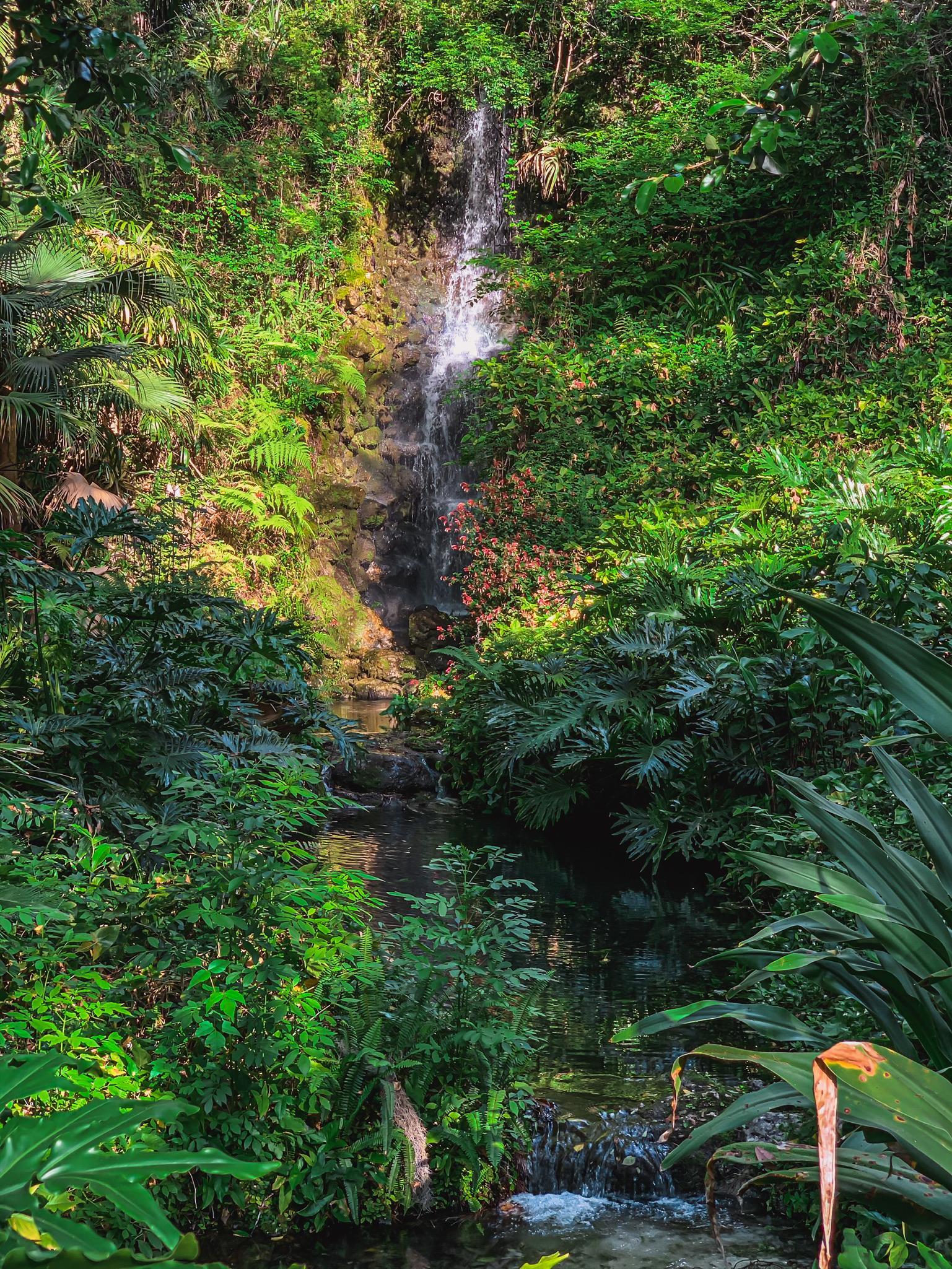 How Far is Rainbow Springs From Orlando?
One of the main questions I received when I posted some pictures from this spring on my Instagram, was how far it actually is from Orlando. Although many people will tell you that it's in Ocala, it's actually in Dunnellon–a small city located west of Ocala.
Via Florida's Turnpike and I-75 N, it takes you 1hr and 30min from Orlando to get to Rainbow Springs State Park. Although, my favorite route takes you mostly through the local roads and the drive time is 1hr and 48min. I love the 'countryside' and sometimes I don't mind the extra drive.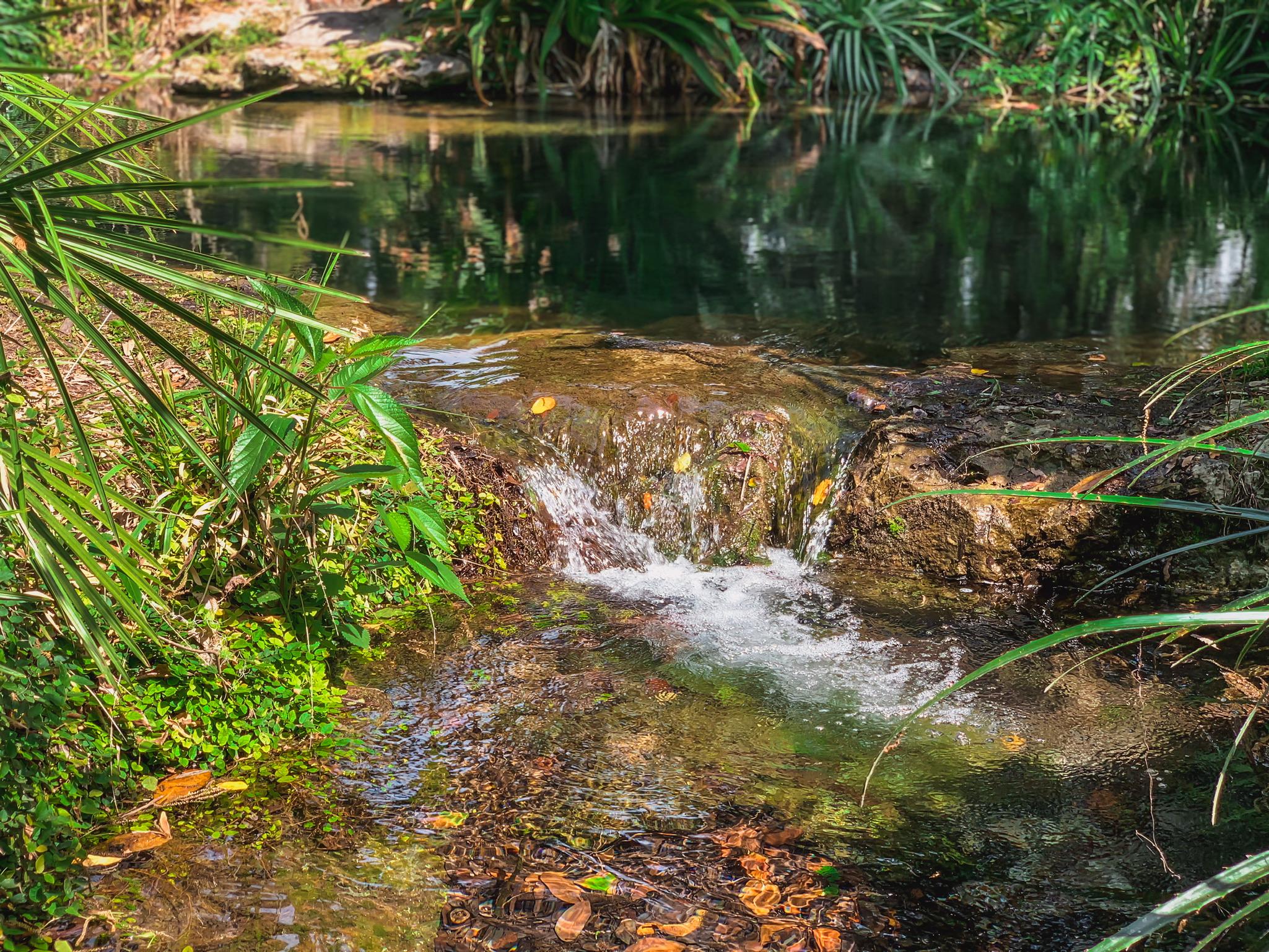 Wake-up Early and Be There Before The Park Opens
The crystal waters of the Rainbow River are mesmerizing! It's no surprise why this state park gets so many visitors year-round. It's important to know that during the weekends, this springs get super crowded and it often reaches capacity very quickly. When this happens, the park closes and no cars are allowed to wait in line in order to get in. They also don't allow any parked cars in the roads right outside the park.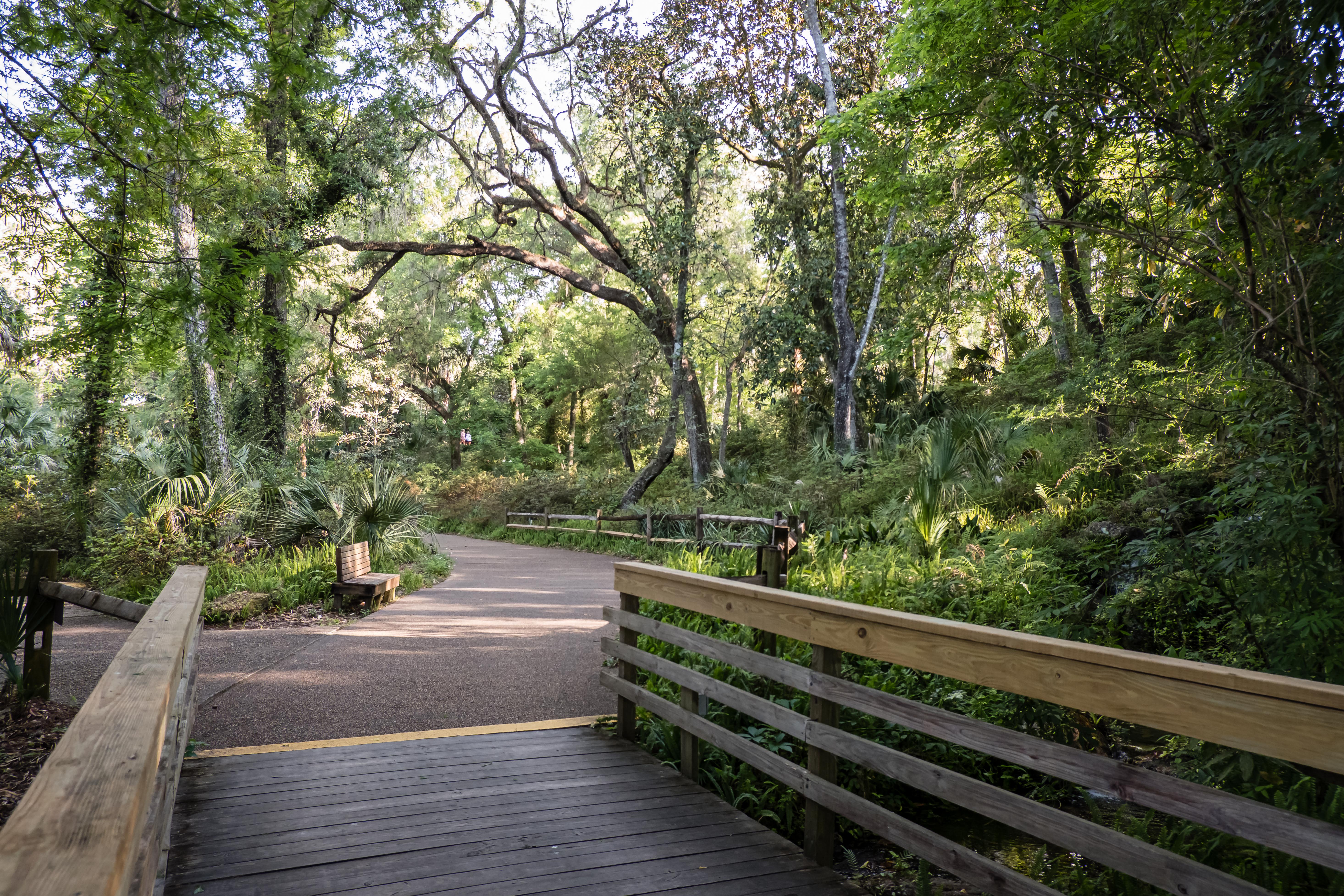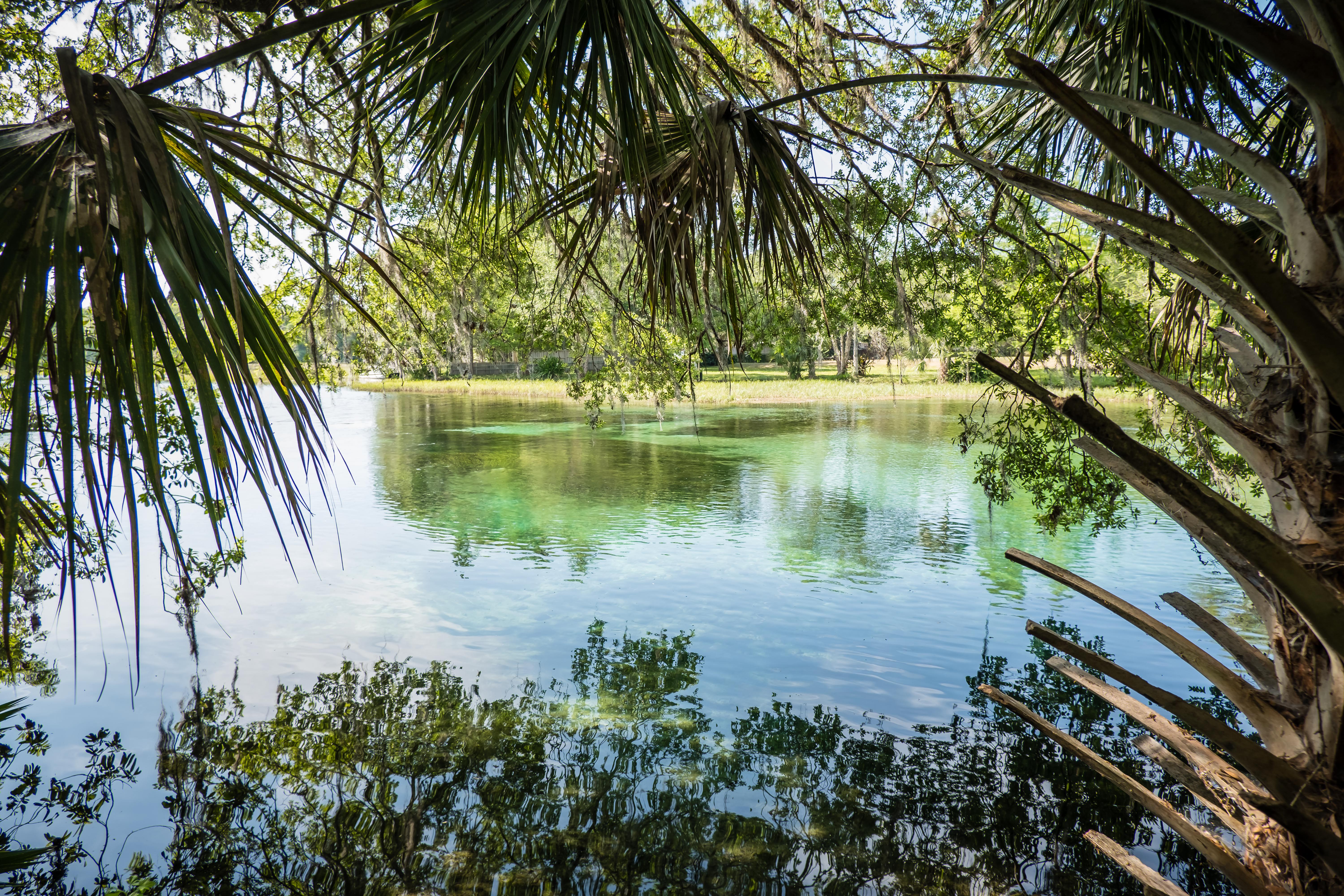 Therefore, if you want to get in, you have to start driving early! In most cases, there is a good chance that cars will already be forming a line outside the gates from early morning hours. For this reason, arriving before the park opens is crucial!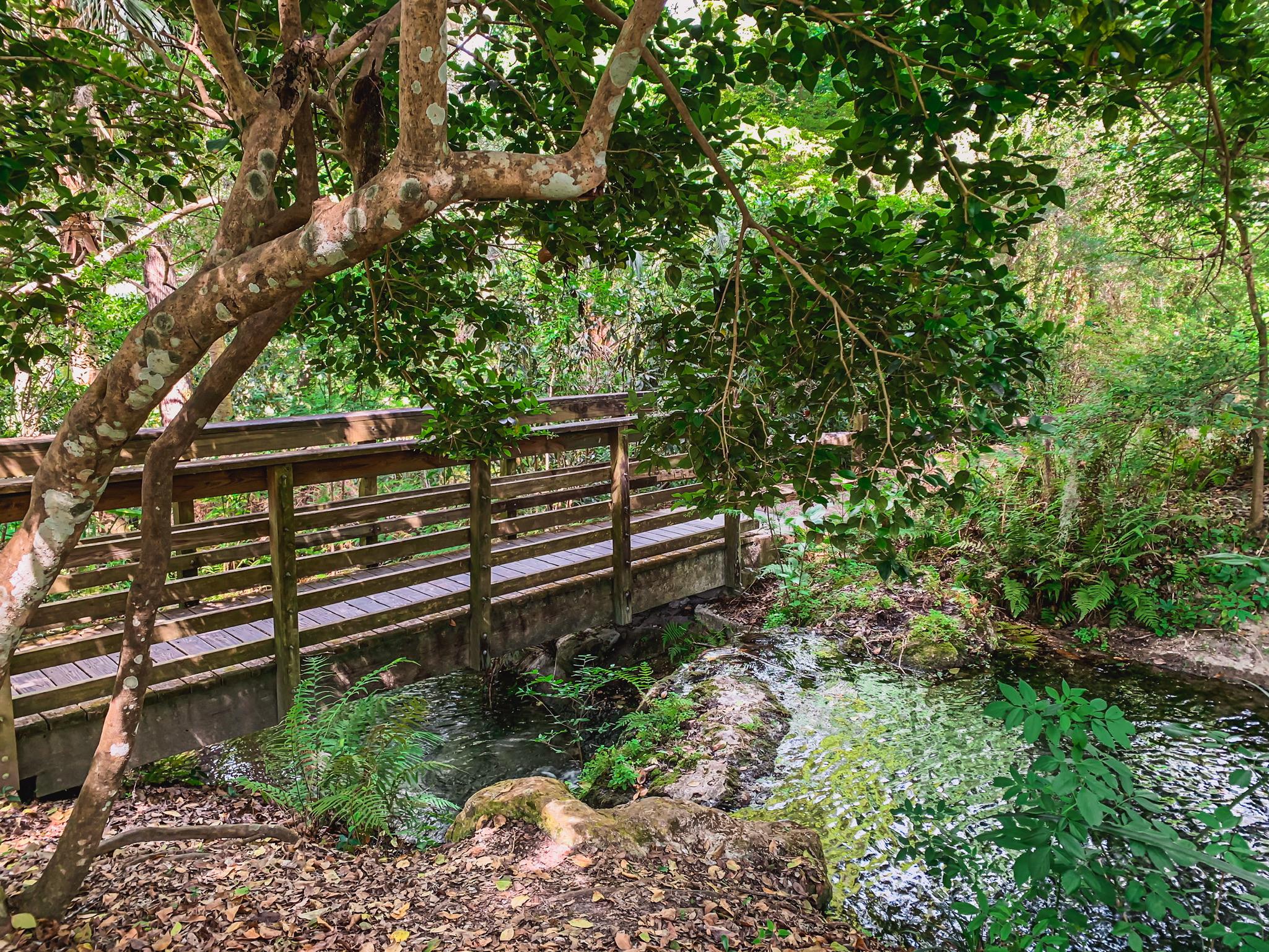 Not doing so will pretty much guarantee that you're not going to be able to get in. As a rule of thumb, if you want to visit any spring located inside a Florida State Park during the summer, try and do so on weekdays.
It's usually less crowded during the week and you'll have a better chance at getting in before they reach capacity. Also, is a lot more laid-back and relaxed than during the weekends.
Waterfalls, Hiking, and Tubing in Rainbow Springs State Park
Although the main attraction of this park is the waterfalls, there is plenty to do in Rainbow Springs. Some of the most popular activities are tubing, hiking, and kayaking. This time around, I only did hiking, explored around the park, and enjoyed the waterfalls.
Walking around the park and hearing the sound of the waterfalls feels utterly magical.
Waterfalls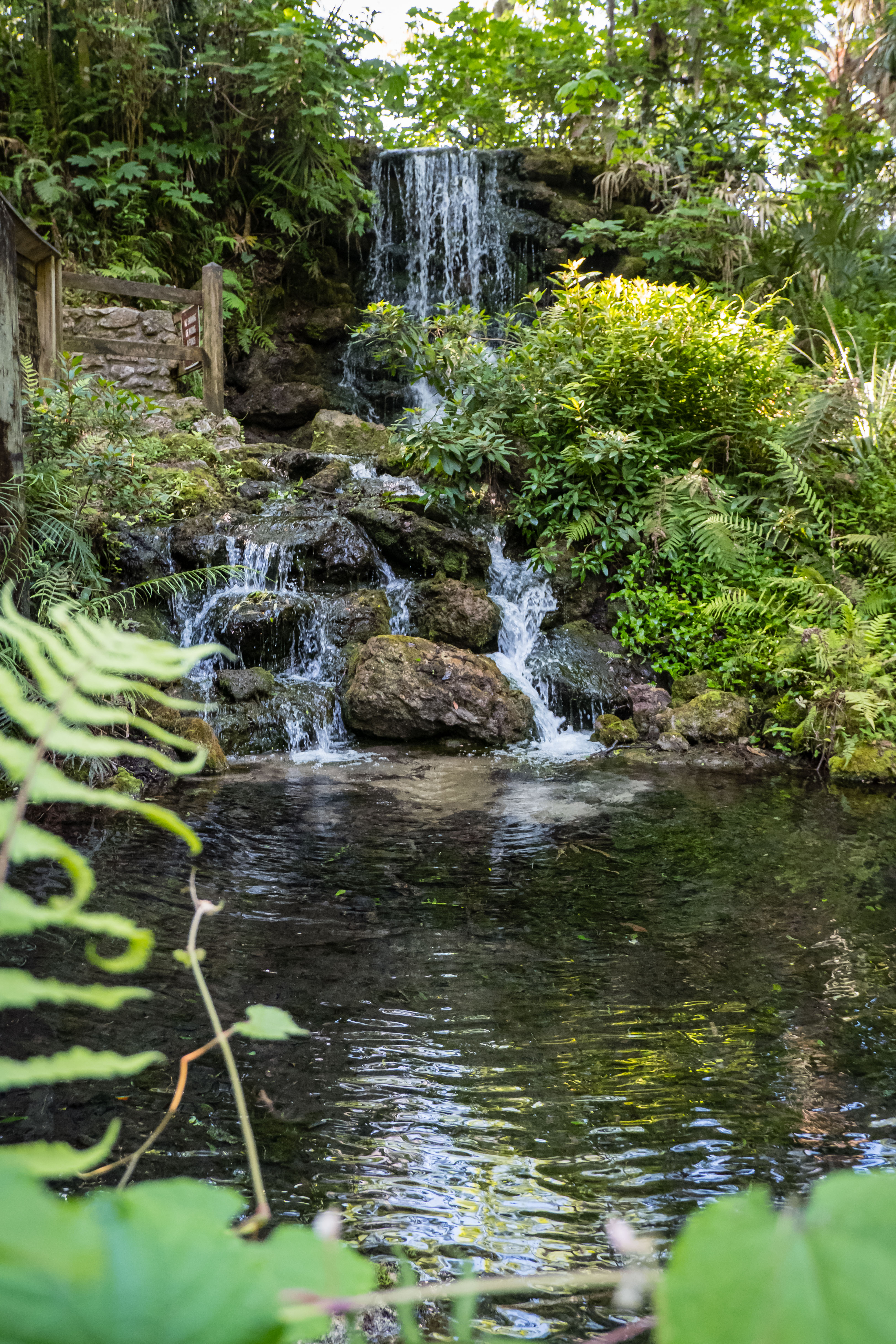 There are three waterfalls in the park. If you visit after it's been raining, you'll get the best view possible. The walkway leading to the waterfalls is much like a garden oasis. It takes you through lush tropical plants while giving you some of the prettiest views.
Personally, this park gave me rainforest vibes! There is a very short distance between each waterfall, making them very easy to get to.
Tubing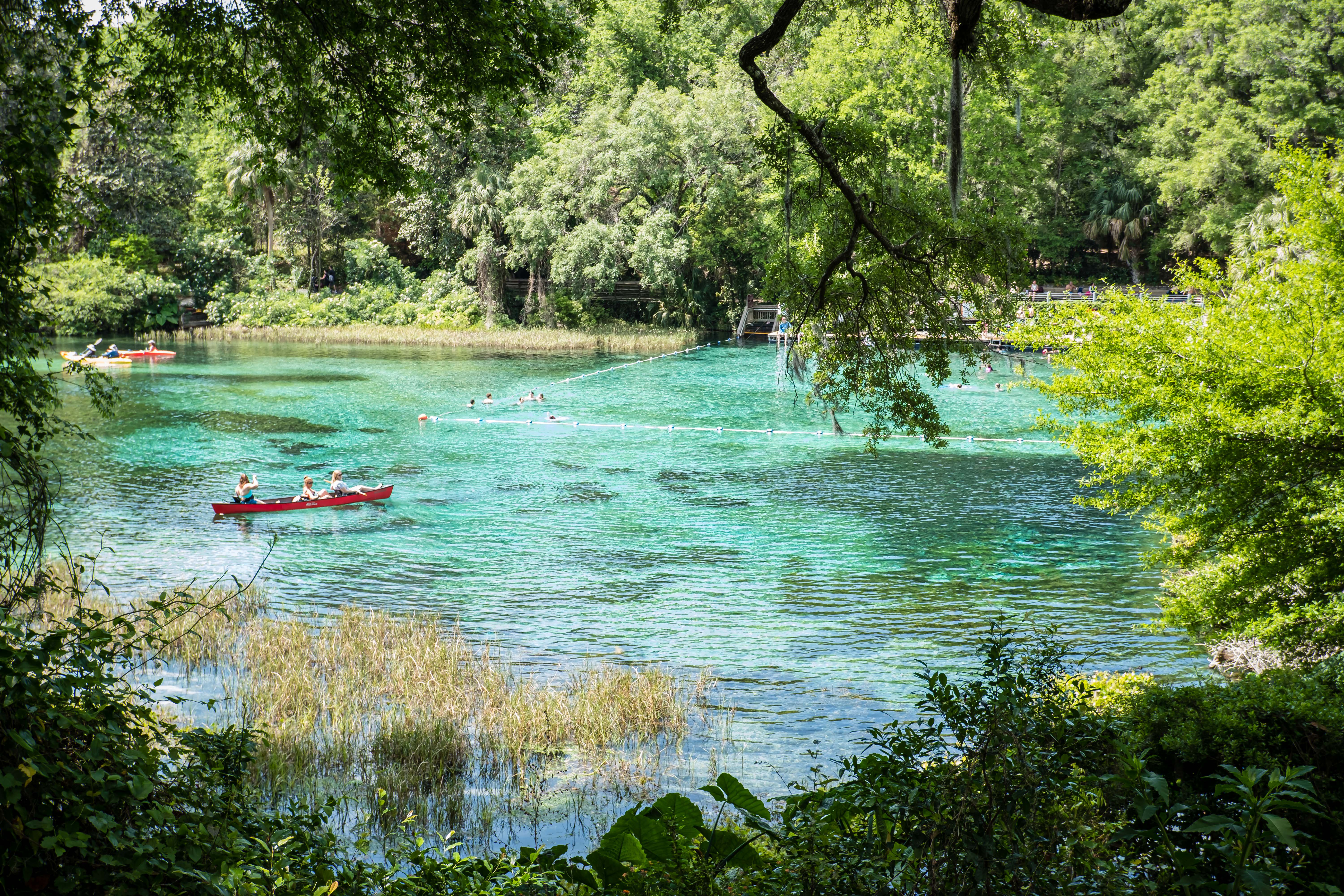 If you wish to go tubing, it's important to point out that the main entrance of the park is not the one you will go through for tubing. There is a different entrance for tubing which is located at SW 180th Avenue Rd, Dunnellon, FL.

Once there, you will then go to rent the tube and get the instructions for the shuttle service. The shuttle will take you to down to the area of the Rainbow River that is suitable for tubing. This super fun tubing experience down the river takes around a total of 2 hours. Tubing is only allowed from April to September.
Tube rental fee: $20
Hiking
The trails in Rainbow Springs State Park are very easy and good for all hiking levels. Starting at the visitor center, you'll take the walkways through the waterfalls and follow the paved trail that takes you to the abandoned animal cages of what used to be a zoo.
Then, you follow along the nature trail that will take you to three blazed trails. The trails connect with each other at some point. I did all three trails, but the blue trail had a section with many branches in the way and it was quite impossible to continue the path of the trail after that point.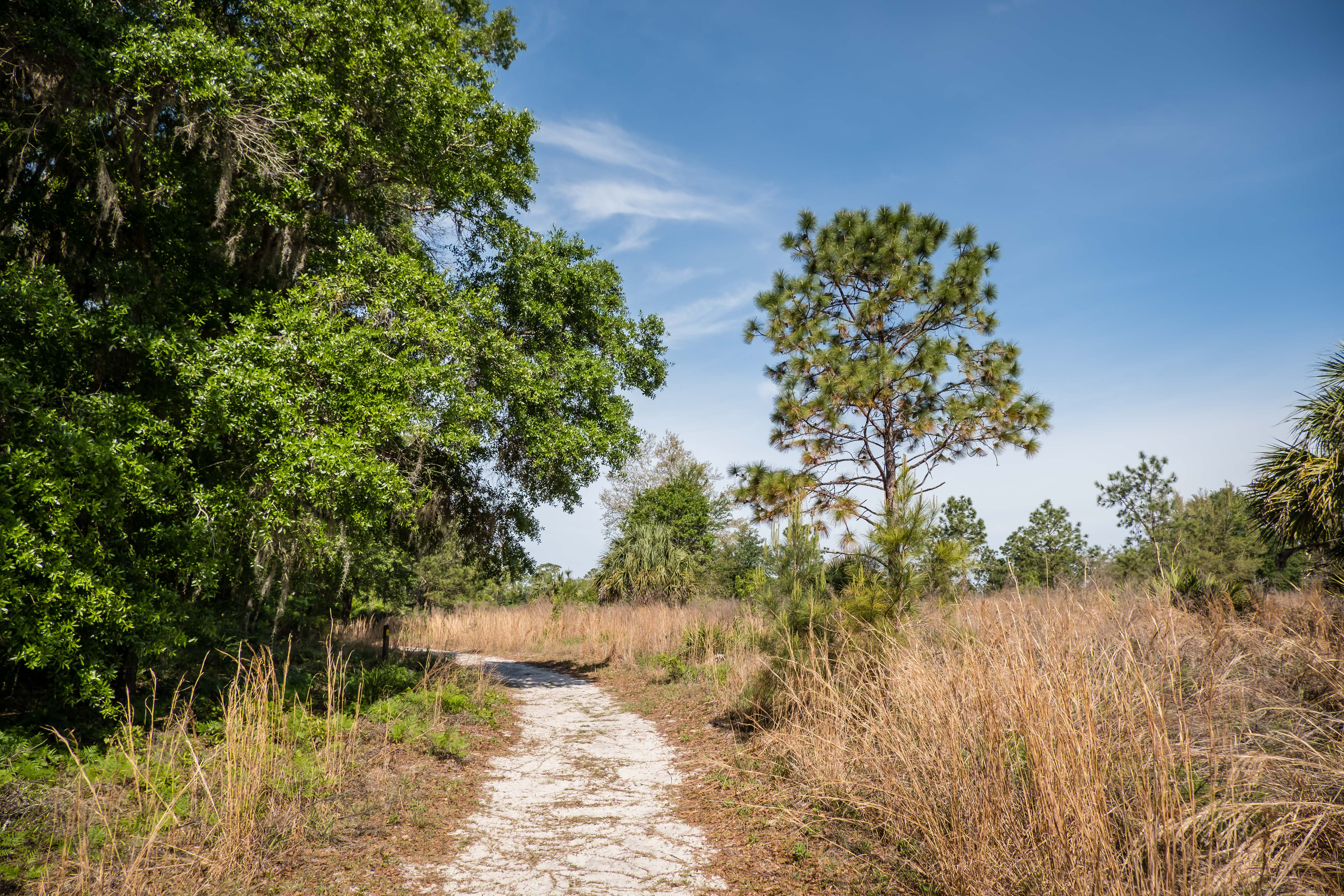 Yellow trail 1.73 miles | Blue trail .72 miles | White trail 1.96 miles
Other fun activities that you can do in the park include camping, snorkeling, and birding. As a matter of fact, I saw not one, but three beautiful owls! They are the most beautiful little creatures!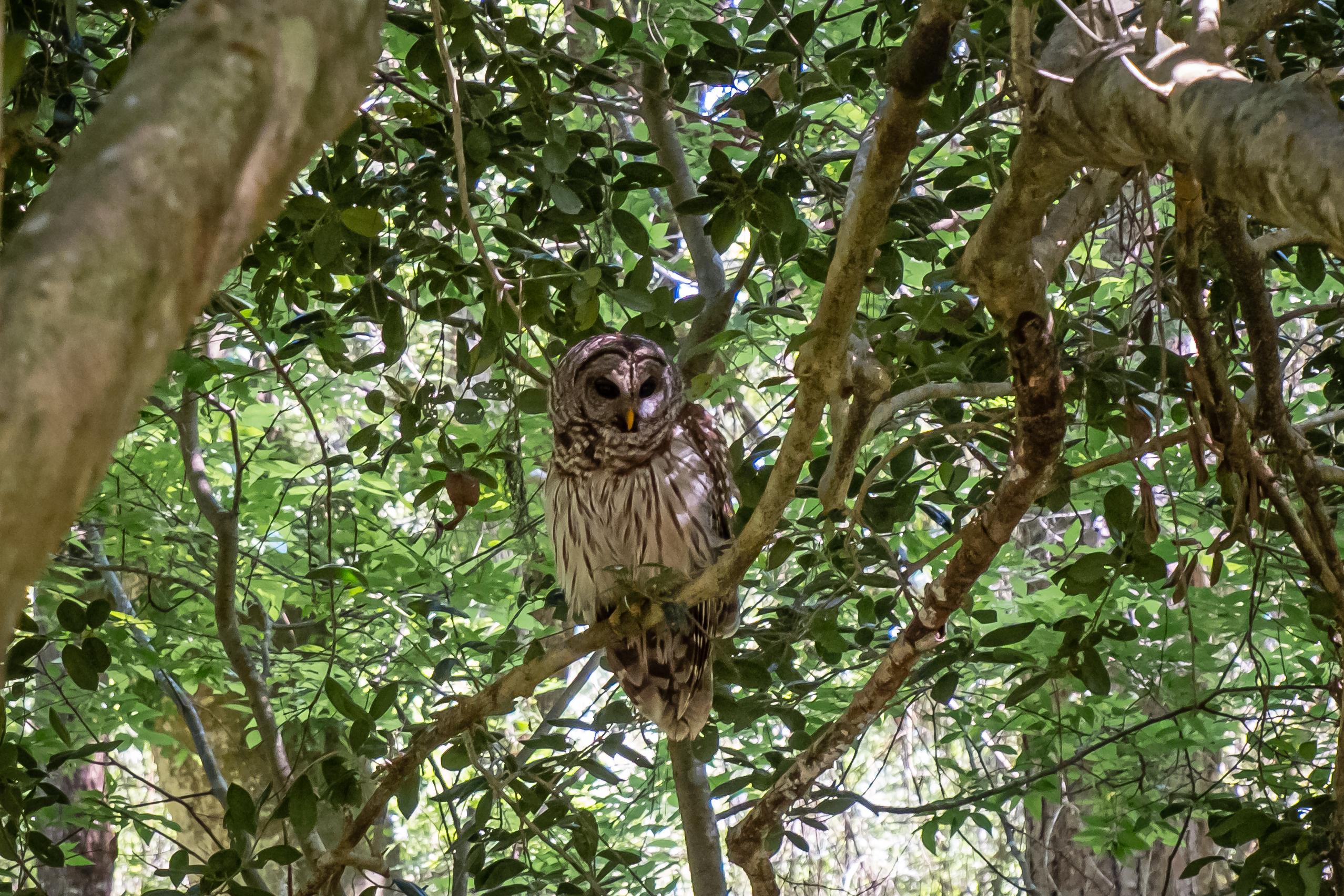 Plan Your Visit to Rainbow Springs
Headsprings/Main entrance hours: Open daily from 8 am to sunset | Tubing entrance: Opens at 8 am. Closing time varies–check the park's website for more info.
Park entrance fees: Headsprings $2 per person. Under 6 years of age are admission free. | Tube rental fees: $20 per person.
Address: 19158 SW 81st Place Rd, Dunnellon, FL 34432 | Tubing address: SW 180th Avenue Rd, Dunnellon, FL 34432
Have you seen any waterfalls in Florida? Let me know in the comments!
---
Like it? Pin it! Share it!